TEAMGROUP Launches T-FORCE Gaming 3D Mask in 2021 for a Health-Conscious Future
Our friends at TeamGroup have just created and launched a T-FORCE gaming mask as a way to protect gamers as the global pandemic is still here and in some areas like Southern California, out of control. They will not be sold but included with TeamGroup hardware in promos and given away in others. Here is their press release:
The well-known global memory brand TEAMGROUP has always given back to the community and placed high importance on consumer interest worldwide. This is why in 2021 it will soon be releasing its brand-new T-FORCE Gaming 3D Mask, which is designed to be both a fashionable accessory and a shield against harmful particles. This stylish mask, symbolizing the vigor of the T-FORCE brand, will help gamers embark on a healthier, brighter new year.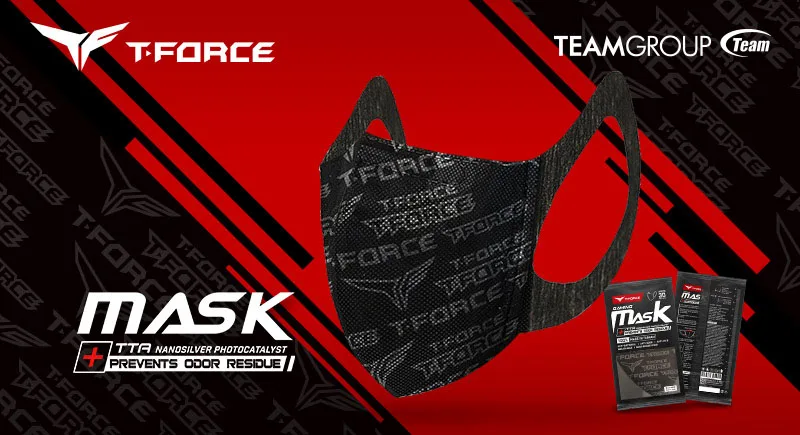 T-FORCE Gaming 3D Mask is made with nanosilver and photocatalytic materials and has passed Taiwan's CNS14774 certification test. It can block 99% of bacteria and viruses by guarding against harmful microorganisms, body fluids, and respiratory droplets. During its development, TEAMGROUP focused on durability and the need for communication while wearing masks for long periods of time. In doing so, it has gone beyond other face marks in the market. It has a 3D-shape that contours comfortably to the face and four layers of nonwoven fabric that prevent odor and residual smell. This design filters out airborne particles without affecting breathability. As always, TEAMGROUP maintains the brand spirit of T-FORCE by offering a product that not only exhibits a unique style but also offers the best user experience.
The first batch of the limited T-FORCE Gaming 3D Mask will be given away and is not allowed to be resold. Starting from February in Taiwan, TEAMGROUP will begin collaborating in promotions with designated Taiwanese channels to sell T-FORCE's full range of products, which will come with the T-FORCE Gaming 3D Mask for free. Afterwards, the masks will be given away in other promotions through overseas channels. Please refer to TEAMGROUP's official community announcements for specific times and channel details. Soon, health-conscious consumers worldwide can get their hands on TEAMGROUP's sleek new masks and protect themselves and their community with flair.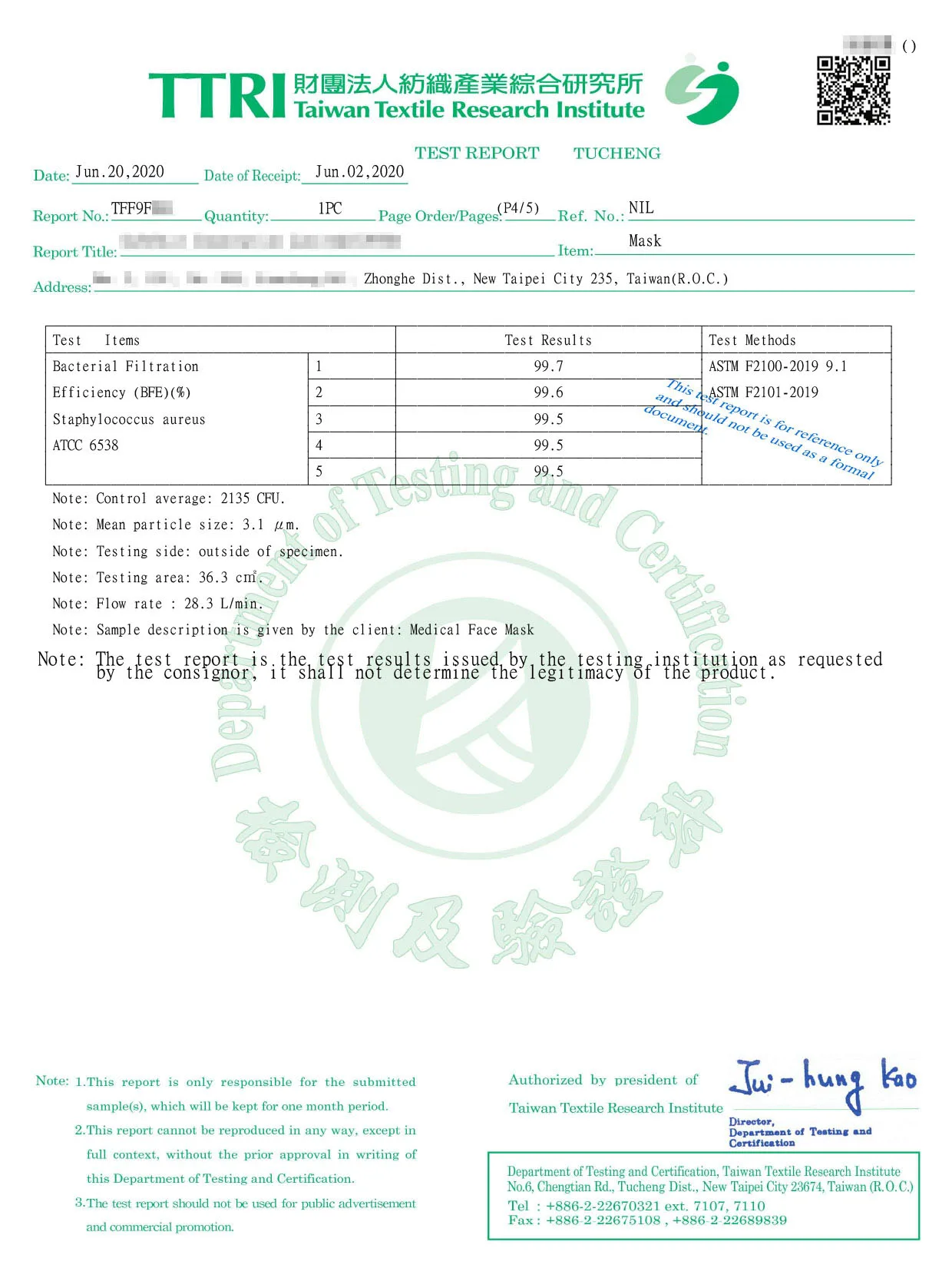 Disclaimer
TEAMGROUP reserves the right to modify, change, and cancel the promotion. In addition, it reserves the right of final interpretation of its promotional content. Any changes will be announced on its official social media channels without prior notice.
The protective functions of the masks mentioned herein are based on the results of the manufacturer's tests and are provided for reference. TEAMGROUP is committed to the accuracy and integrity of its content, but should there be any errors or omissions, it will not be liable for damages.
The manufacturing of the face mask is not done through an aseptic process. It is designed to be only worn on the face for filtering air. If using the mask on other parts of the body causes an allergic reaction, infection, redness due to skin type, swelling, breathing difficulties, and other conditions, please immediately stop using the mask. TEAMGROUP will not be responsible for any related liabilities.
To avoid uncertainty, it should be noted that the description of T-FORCE Gaming 3D Mask does not contain any claims (either expressed or implied) of features other than the ones mentioned based on testing results. TEAMGROUP is not responsible for any unofficial claims arising from speculation.
Please refer to the warnings on its package before use. If an incident is caused by a failure to observe its contents, TEAMGROUP will not bear any legal and compensatory liabilities.
【 About TEAMGROUP 】
As a leading provider of memory storage products and mobile applications to the consumer market, Team Group Inc .is committed to providing the best storage, multimedia and data sharing solutions. All TEAMGROUP's memory module products come with a lifetime warranty, repair and replacement services. Team Group Inc . also listed company at stock exchange market in January,2019. In 2016, TEAMGROUP established T-FORCE gaming series which including all the gaming memory module. In 2020, TEAMGROUP established T-CREATE brand for creative users. For more information, please visit the TEAMGROUP website at www.teamgroupinc.com or Follow our social media including Facebook: www.facebook.com/teamgroupinc /Twitter: https://twitter.com/teamgroupinc Instagram: https://www.instagram.com/teamgroupinc
###
Stay Safe and Happy Gaming!