Team Group Releases T-FORCE CARDEA II M.2 Solid State Drive & PD400 Portable Solid State Drive
Our friends at Team Group have just released two very different SSDs – one portable and one M2 – and this is their press release:
June 20, 2019, Taipei_ Today Team Group launches two solid state drives with different features. The internal model, which under Team Group's gaming brand T-FORCE, is CARDEA II M.2 solid state drive. This solid state drive emphasizes on features like PCIe Gen3 x4 high speed interface and cooling module with patent gaming fin type design. The portable solid state drive PD400 uses the latest generation of high speed USB 3.1 Gen1 interface. It is lightweight, easy to carry and also has three major features: pressure resistant, shock proof, water proof. The two internal and external solid state drives offers solutions for the need of performance and appearance. Consumers not only can possess the latest visual design, but also enjoy the great advance in performance of storage devices.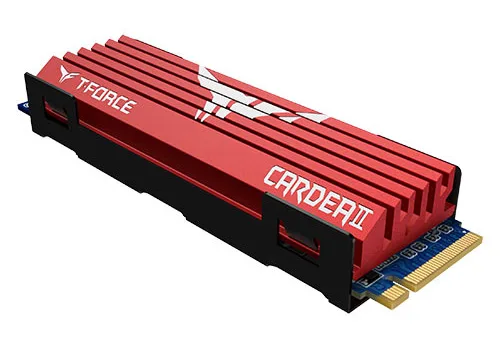 T-FORCE M.2 PCIe SSD – CARDEA series release the CARDEA II solid state drive with improved performance. The gaming fin type cooling module has patented design (Taiwan Utility Model Patent No. M541645), and has passed rigorous tests and burn-in test. It can be cooled down about 10 degrees in a closed space, and 30 degrees in an open space. The radiating performance can be increased by 15% comparing with traditional cooling module. Module's superconductivity – thermally conductive adhesive can effectively accelerate the heat transfer process, so the speed performance won't be affected by high temperature anymore. CARDEA II uses PCIe Gen3 x4 high speed interface and supports the latest NVMe 1.3 protocol. It has a truly outstanding sequential read/write speed of up to 3400/3000 MB/s, and random read/write speed of up to 180K/160K IOPS.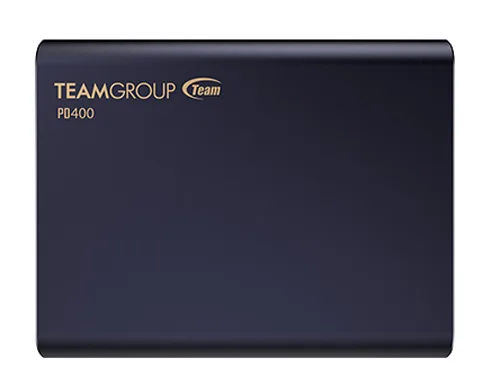 With size of a palm and the color of ocean blue, the case of PD400 external solid state drive is solution enhanced. Data can be safely protected with three major protective features: pressure resistant, shock proof and water proof. The sophisticated design is low key and yet tasteful. PD400 only weights 60g, which is highly portable. PD400 uses the latest generation of high speed USB 3.1 Gen1 interface, which is four times faster than general external hard drive in transfer performance. The time for data accessing can be greatly reduced and it can be used more freely at different environments. PD400 is both high performance and tasteful. It is the top choice for external solid state drive that combines convenience, taste and performance.
【Learn More】
###