Unboxing
Unboxing
The T-FORCE DARK Z FPS DDR4 4000MHz 2x8GB memory kit comes in a compact and slim box with a soft touch that advertises its features and specs on its reverse.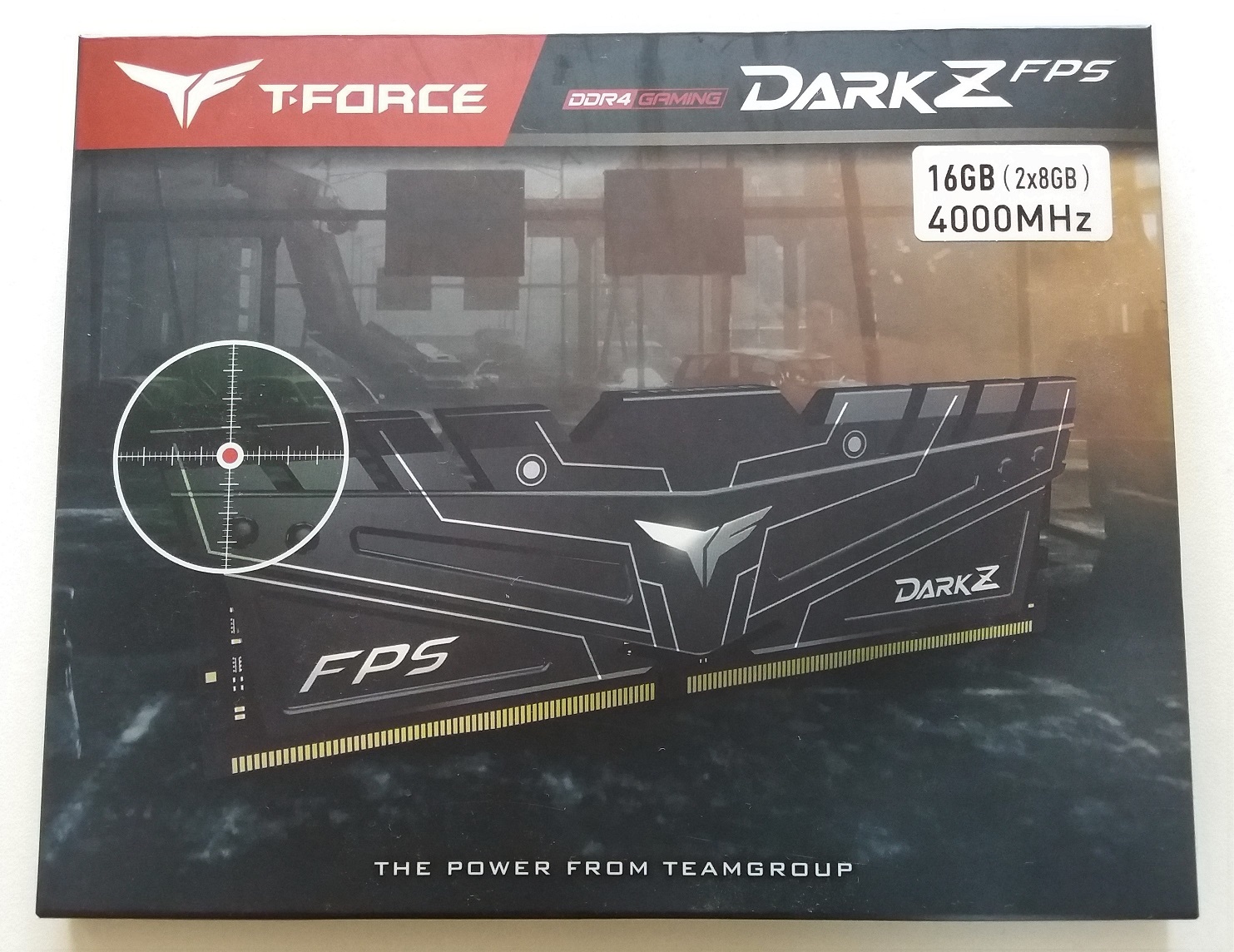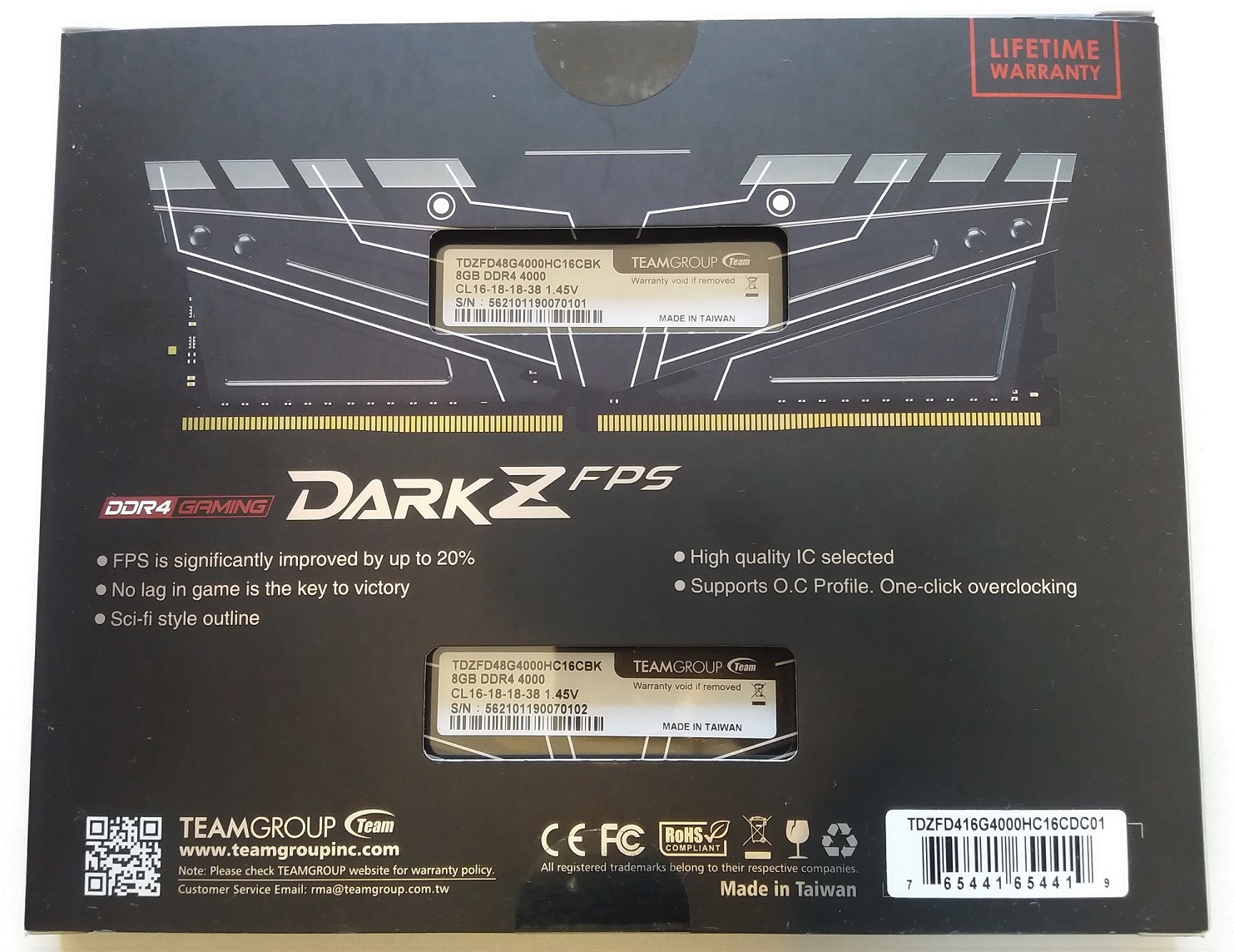 Once you open the box, you see the two memory modules inside an anti-static plastic clamshell.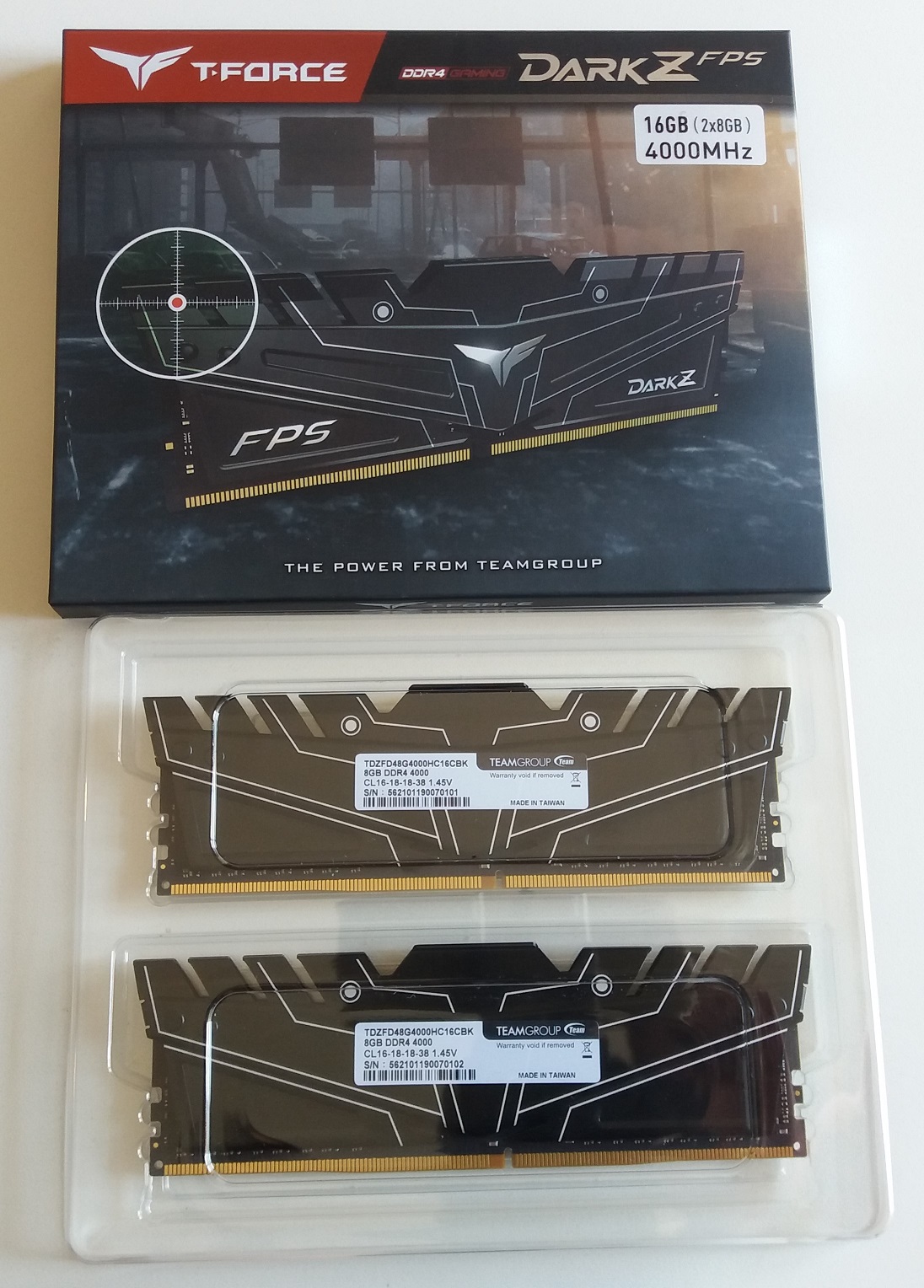 Below you can see both sides of the plastic clamshell and its content.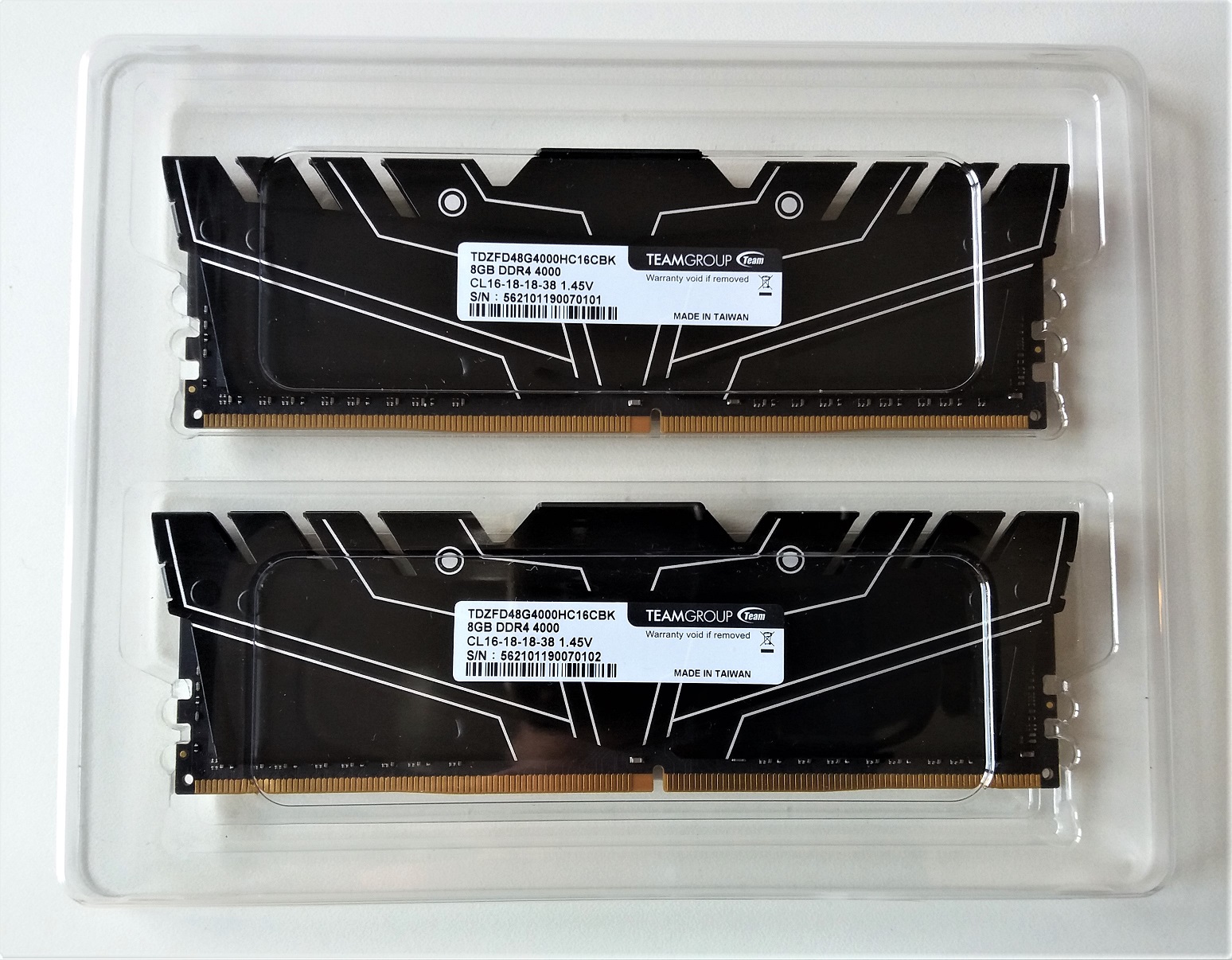 The plastic clamshell also includes the warranty and installation guide, and a sticker with the T-FORCE logo.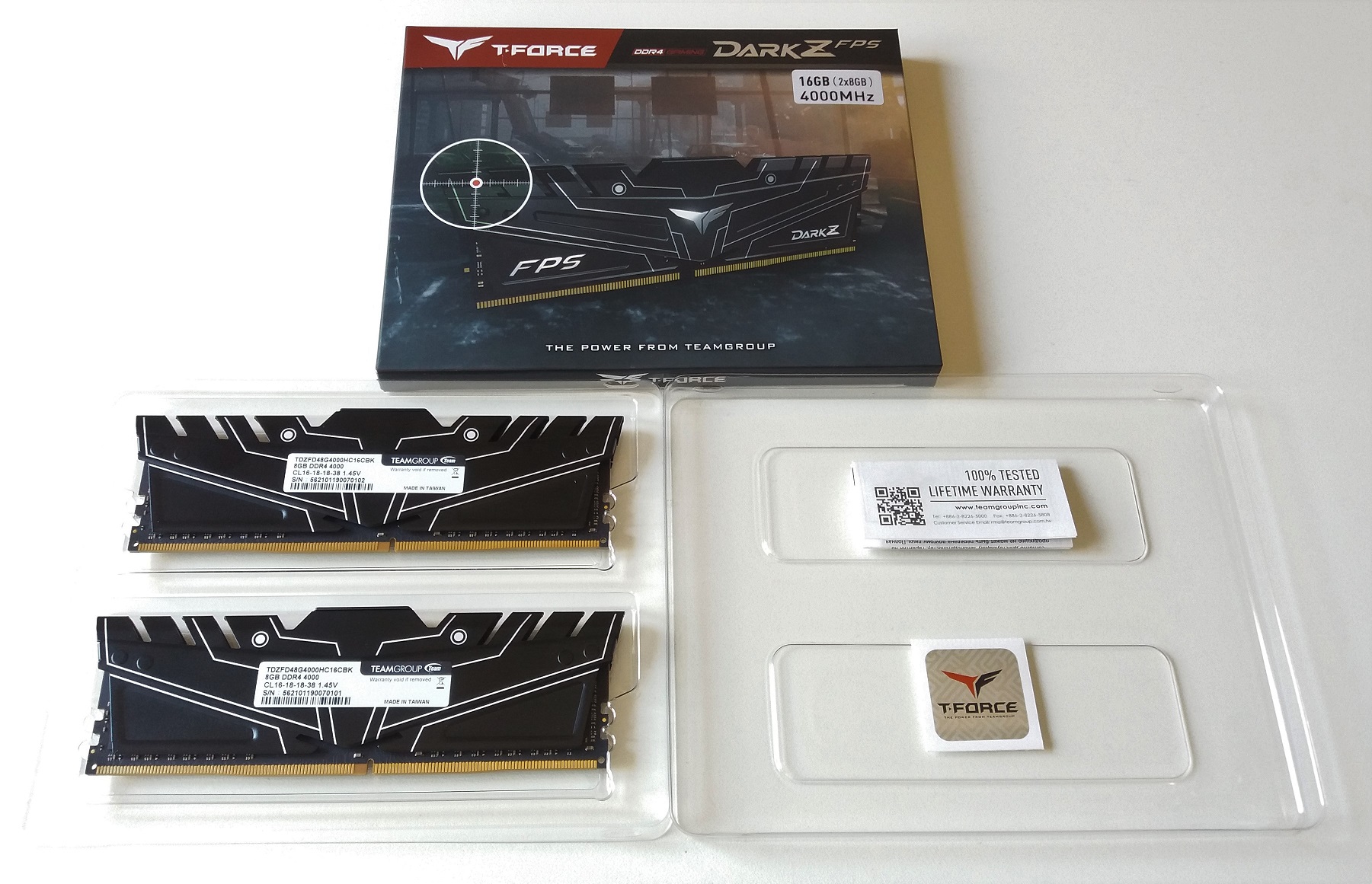 On the front of the modules, we see an embossed T-FORCE logo over a deep-black aluminum heatsink. "T-FORCE" is printed in a silvery-white font on its profiles, and "Dark Z" and "FPS" are printed on the front.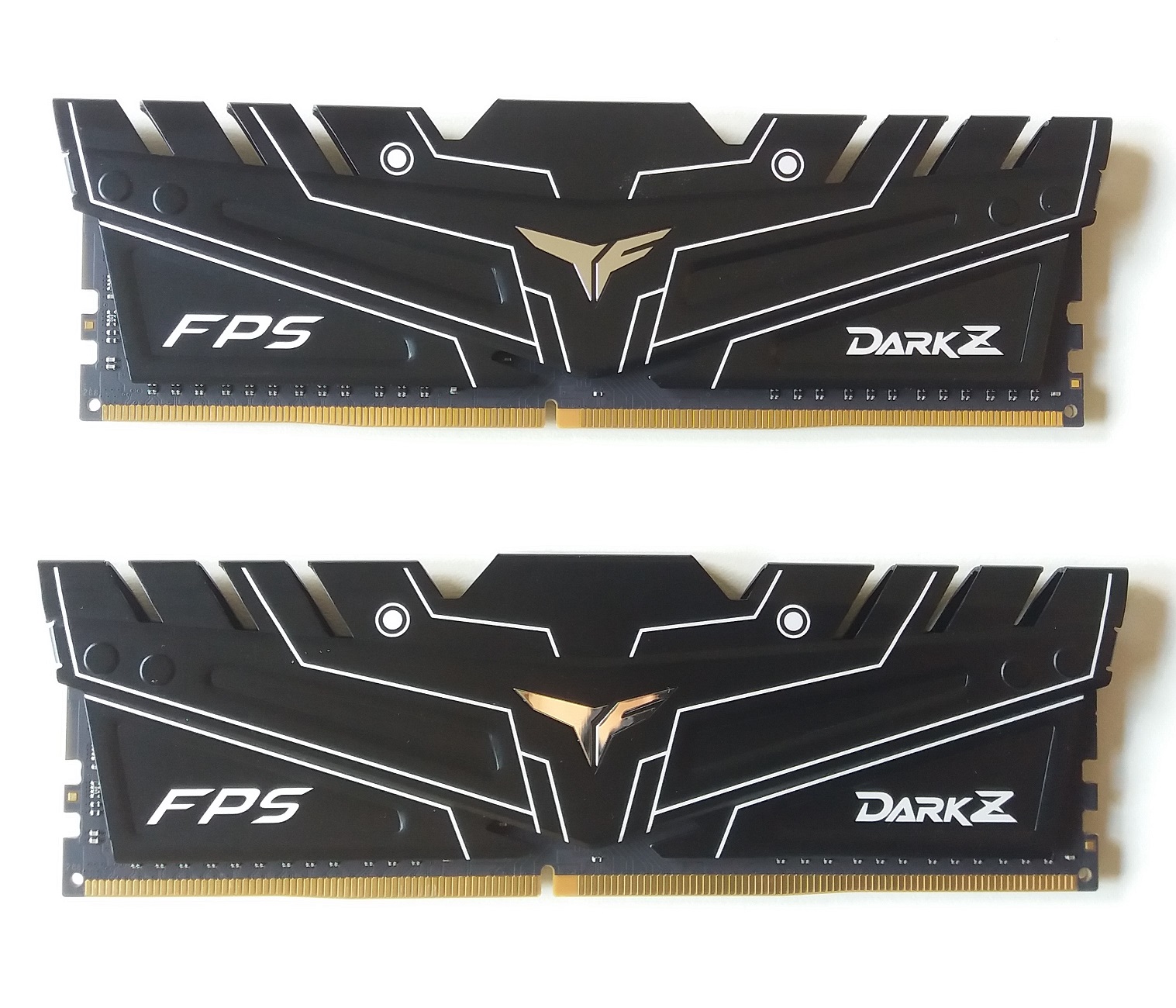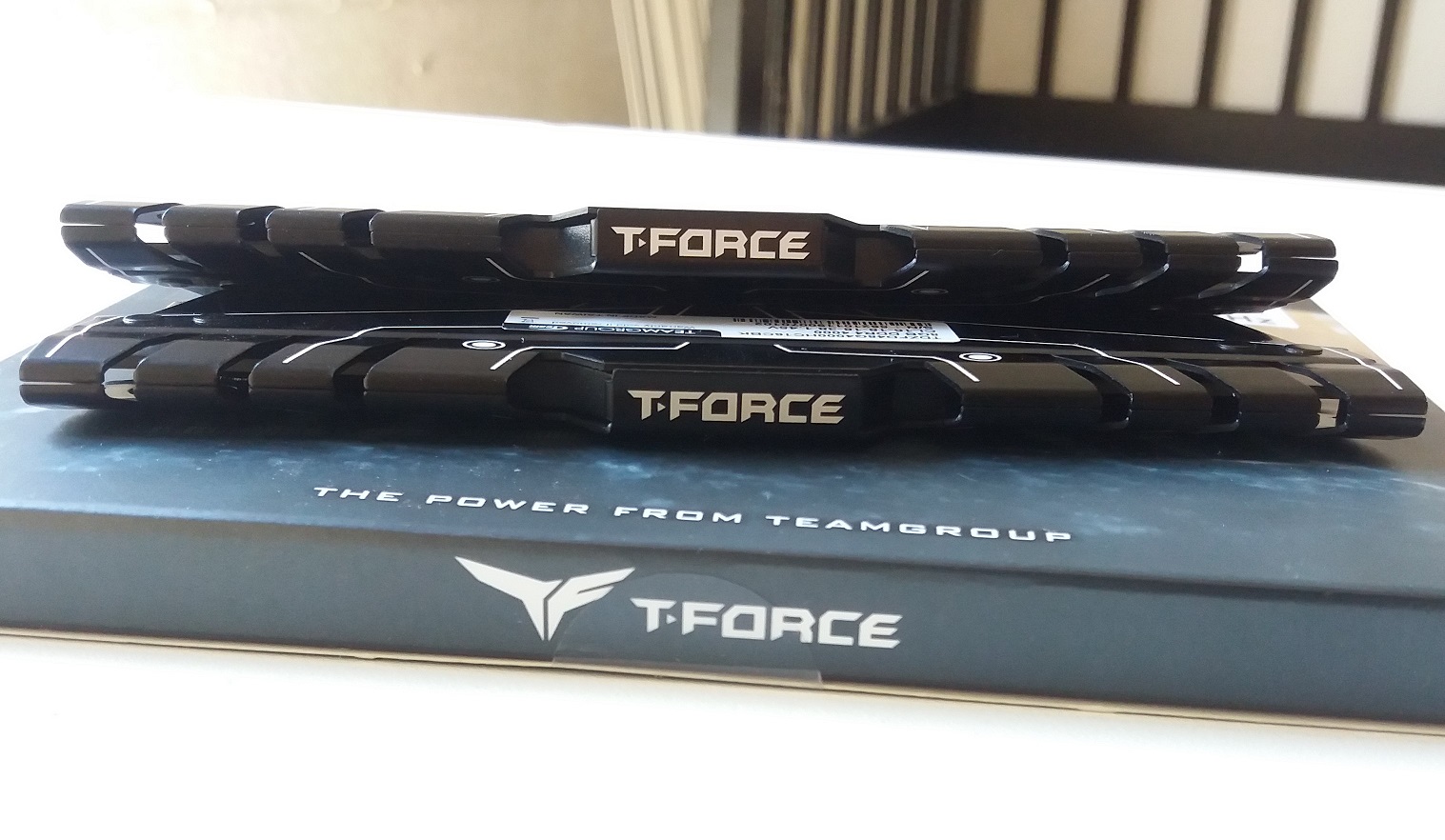 The other side of the modules shows the specification stickers in the center.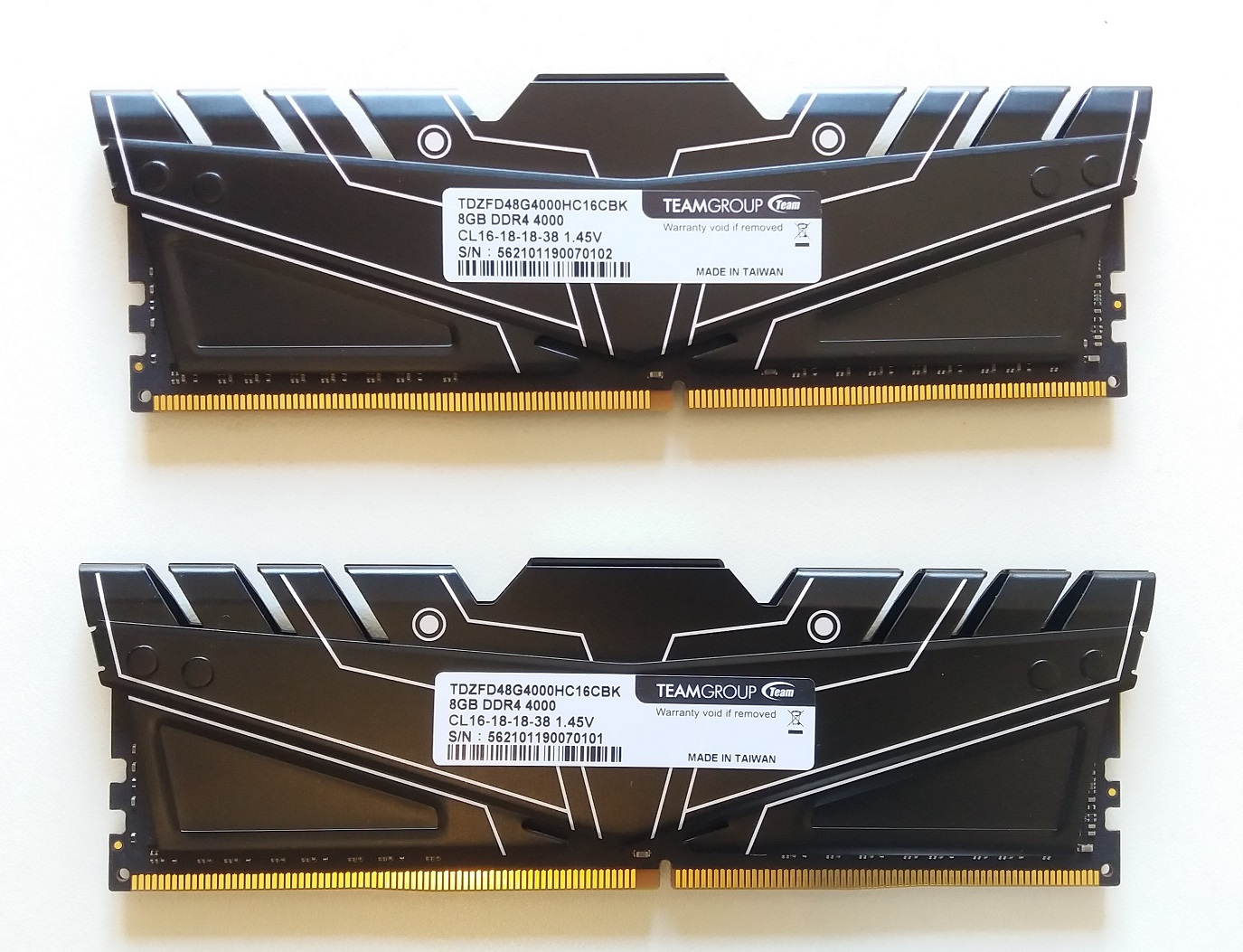 The DARK Z FPS DDR4-4000MHz modules feature a quality build, a sci-fi style design, and look great once installed in our conservative and non-RGB-focused gaming rig.
Before offering the performance data and charts of each different analysis scenario, it's important to describe both the hardware and software configuration used in our testing as well as the analysis methodology.