The Best, Worst of Super Bowl 2022
For most of the world, the BIG event is the FIFA football' World Cup (Nov. 21-Dec. 18 in Qatar).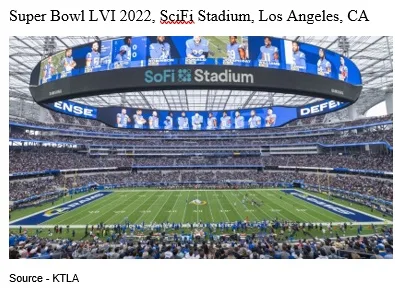 But in North America, it's the Super Bowl of ads; and this year, with a dash of hip-hop.
When you're dropping $7M for a 30-sec slot and $5-$15M to produce the ad, you've got to believe (hope) everyone's eyes are on their big 4K OLED screen just to watch your stuff.
An estimated 110M plus people ate their Lays, Fritos, Doritos or Pringles chips with avocado dip, sipping their Buds, Michelobs or seltzers while asking Alexa to replay that ad again.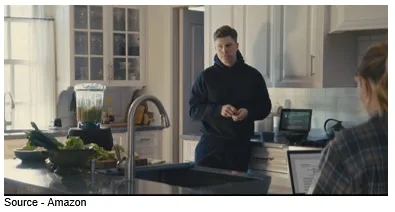 Actually, we thought seriously about unplugging our Amazon Alexa device after watching the experience a husband and wife (Colin Jost and Scarlett Johansson) had with their unit. We all know that the creepy little unit is always there, always listening and supposedly waiting to do your bidding.
Yep, proof positive the **** thing reads your mind!
So, we only asked Alexa to play the best commercials that hit the mark and were good marketing investments by the firms. You know, the ads that reinforced the brand, were creative, left a strong/positive image and had creativity that didn't overpower or get in the way of the product.
They left a favorable impression and sold!
Their money's worth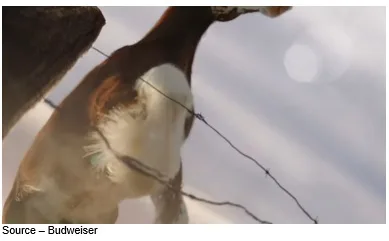 With A Clydesdale's Journey, you knew it was a Budweiser ad the moment you saw the magnificent horse and his buddy dog. When the Clydesdale suffers a devastating injury, you are sure things are going to be tough. But the dog watches over his friend's long, painful recovery and the horse emerges from the barn because … we're back.
Directed by Nomadland's Chloé Zhao, it's a spectacular, heartfelt story of recovery. If the Budweiser Clydesdale can come back stronger, better than ever, so can we.
2022 marks the beginning of tomorrow!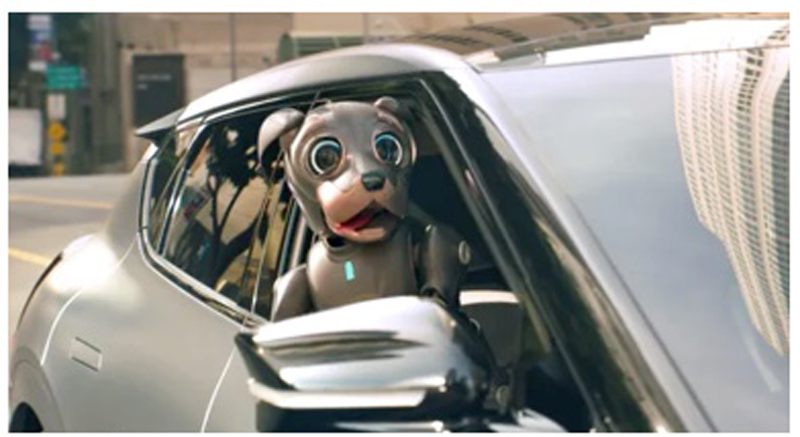 Kia's Robo Dog reinforced the introduction of their new EV6 car by adding tomorrow's man's best friend … a robotic puppy yearning to be real. When the pup sees a man unplug his Kia EV, he's determined to be part of the man's/car's life.
The daring escape and chase takes everything he's got; and in desperation, he leaps from the roof to the car's sunroof. Robo Dog bounces back when the driver charges him. As the man drives his Kia EV6 away, Robo Dog knows he's found the perfect life, sticks his head out the window and rides away.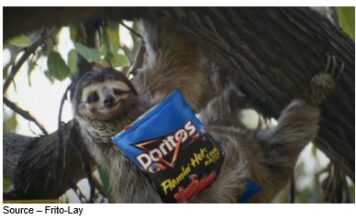 That's right … Total Eclipse of the Heart.
Frito-Lay's Doritos/Cheetos ad pushed it from Flamin' Hot. Sloths and an array of wildlife discover the snacks accidentally dropped by a wildlife observer from her backpack and they aren't about to share with her.
But the red bird (Megan Thee Stallion) and fox (Charlie Puth) do eat away and share a jungle version of Salt 'N Pepa's song Push It. Not certain if all of the viewers like flamin' hot snacks, but they got the animals vote … and ours.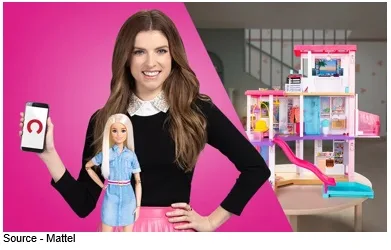 Finding and financing your dream house can be a hassle–even for Barbie, so it's a good thing she has a great friend like Anna Kendrick, who just happens to have the Rocket Homes and Rocket Mortgage apps on her phone. Anna helps Barbie avoid folks like Better Offer Better, Cash Offer Carl, House Flipper Skipper and get her dream home before He-Man and Skeletor ruin everything.
Yeah, even guys know that jumping through all the hoops in buying a home is a nightmare when all the bad folks are out there working against you.
It's time to grab the Rocket advantage.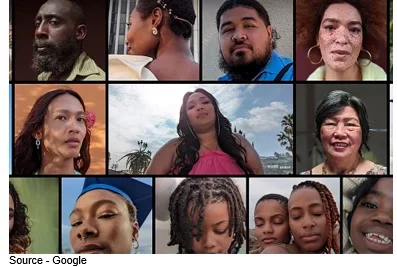 Google's "Seen on Pixel" didn't make us want to run to the phone store and swap out our smartphone since we don't take many people shots. But it made us think that a smartphone's camera might be more important than we give it credit for.
The spot featured a collage of photos of people highlighting that capturing skin tone accurately is important … well, yeah!
Grammy-winner Lizzo's unreleased song, If You Love Me, helped drive the message home that we need to see folks as they are … real.
We've never even considered a Pixel phone but next time we upgrade, we'll as about the phone's Real Tone.
Close but…
Lots of firms rely on famous faces to sell their products/services but this year E*TRADE brought back their talking baby. The kid hadn't seemed to grow since he was last in front of a camera and he did a good job of telling people how easy/fun it was to invest in today's market.
Best part was he didn't throw up or spit/dribble his milk at the end which made it easier for us to watch.
There used to be a time when no respectable producer or A-list talent would be caught dead doing a commercial.
Folks would only whisper, "Poor Bill can't land a real acting job anymore."
But that was before they found out they had a chance to be seen by 100M plus people and the production/talent budgets were "very" respectable.
More than 60 percent of this year's ads included A-listers who often overpowered the product and the company.
You know, people like Colin Jost, Scarlett Johansson, Andy Richter, Snoop Dogg, Martha Stewart, Arnold Schwarzenegger, Salma Hayes Pinault, Idris Elba, Guy Fieri, Kenny G, Halle Berry, Sopranos' Jamie-Lynn Sigler, Robert Igler, Lebron James, Awkafina, Megan Thee Stallion, Charlie Puth, Emily Jones, Ewan McGregor, Larry David, Mike Myers, Rob Lowe, Seth Green, Mindy Sterling, Lizzo, Ty Burrell, Jerod Mayo, Pete Davidson, Paul Rudd, Seth Rogen, Eugene Levy, Danai Gurira, Dave Bautista, Catherine O'Hara, Demi Moore, Deion Sanders, Lindsay Lohan, William Shatner, Jeff Goldblum, Dennis Rodman, Danny Trejo, Ken Jeong, Joel McHale, DJ Khaled, Hanna Waddingham, Anna Kendrick, Matthew McConaughey, Kevin Hart, Zendaya, Doja Cat, Dolly Parton, Miley Cyrus, Zach Braff, Donald Faison, Jason Sudeikis, Morgan Freeman, Jim Carrey, Jennifer Coolidge, Trevor Noah, Gwyneth Paltrow, Nick Braun and more we just missed.
The ultra-nice, ultra-generous marketers just wanted to bring back some good old-fashioned entertainment to Super Bowl Sunday and they did.
The online chatter and posts were overflowing with people wondering when they were going to see him or her in a full movie role like that or hoping he/she would soon be in a streaming series again because they so nailed it.
Thanks folks…
Of course, there were some disasters in the lineup you probably won't see on next year's roster and probably won't even remember their names.
The Super Bowl may have been a high-stakes game for the teams, players and bettors but it's even higher for newbie firms.
No organization is more interested in riding the wave this year than the cryptocurrency companies while some NFTs (non-fungible tokens) also went along for the ride.
While the networks, NFL and agencies took their payments in hard cash, the crypto folks sold viewers the dream.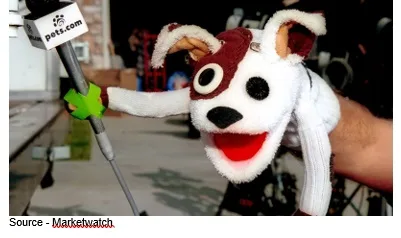 The onslaught of cryptocurrency ads reminded us – and lots of other folks – about the now famous Dot-Com Super Bowl of 2000.
The best thing to come out of that period was the now infamous and departed Pets.com singing sock puppet.
The good thing back then was you could buy one of the sock puppets and you actually had … a sock puppet.
Invest some real dollars in cryptocurrency and you've got a lifetime of riches awaiting you.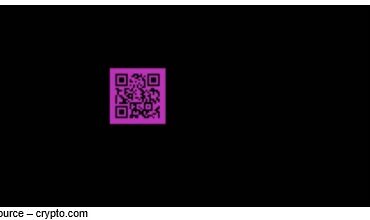 In our opinion, the dumbest – and most dangerous – cryptocurrency ad was from crypto.com. Their color changing QR code bounced around the screen looking like yesteryear's Pong game or Dell Computer's screensaver that had the logo floating around.
While security folks and the FBI have continually warned people about scanning random QR codes because they are popular ways for hackers to take control of your device, an amazing 20M "people" took the bait!
The temptation was irresistible … $15 free Bitcoin and a chance to win $3M in prizes.
More than 20M folks scanned the QR code, making their devices and them a helluva lot more available to them than they bargained for.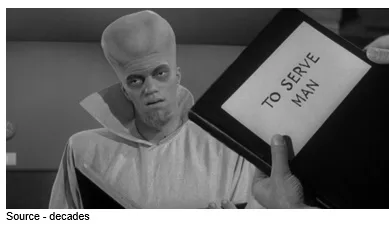 It reminded us of the old Twilight Zone show To Serve Man.
They had the cookbook – business plan – for it too.
If that isn't spooky enough, the Meta (Facebook) spot showed you that with their great headsets you can escape to the imaginary/virtual world they're developing, and your animatronic friends will save you from reality.
Zuck, you're just too kind to us!
This year's Super Bowl Ads (with and without A-Listers) were rated as strong, average, poor and huh.
But don't worry if you missed some. They've already been modified/edited and are appearing on payTV, ad streamers, social media and they'll be around until at least next Super Bowl.
The waiting-with-baited-breath portion of the Sunday spectacle (even beyond the Rams winning in their hometown) was the widely promised and touted halftime show.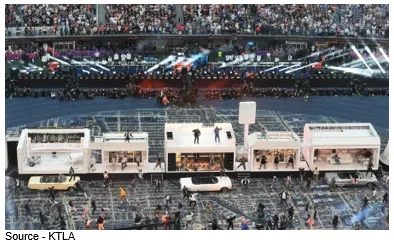 It's a poorly kept secret that the NFL has had a rough time with their racial controversies and run-ins. The Dr. Dre/Snoop Dogg show was their way of showing the seats in the seats and global viewing audience that we're all in this together.
The halftime show featured Dr. Dre, Snoop Dogg, Kendrick Lamar, 50 Cent, the queen of hip-hop soul Mary J. Blige and Eminem, the only white rapper in the group, showed the audience what West Coast Rap was all about.
The show was designed to evoke flashbacks from Gen X-ers and geriatric millennials to show that Black music is the the lingua franca of American pop culture.
Everyone had their moment and their favorite, but it was still a Dre and Snoop show atop a stage of South LA buildings where the hip-hop titans proved they were still here and so was California hip-hop.
It was a helluva halftime show, but the NFL still has a lot of work to do and a lot of ground to cover.
But…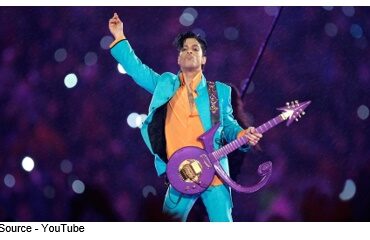 As good/great as the 2022 Super Bowl halftime show was, we still have to say that nothing will ever top Prince's 2007 spectacular.
The man, with his signature guitar, singing Purple Rain … in the rain!
Says it all.
Oh yeah…Rams beat the Bengals in a heartbreaking 23-20 finale.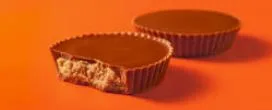 Not Sorry
# # #
Andy Marken – andy@markencom.com – is an author of more than 700 articles on management, marketing, communications, industry trends in media & entertainment, consumer electronics, software and applications. Internationally recognized marketing/communications consultant with a broad range of technical and industry expertise especially in storage, storage management and film/video production fields. Extended range of relationships with business, industry trade press, online media and industry analysts/consultants.