They Came … They Saw … They Bought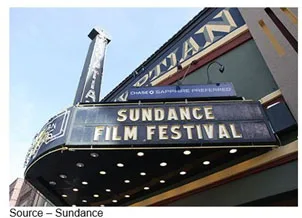 While the annual Davos World Economic Forum deals with lofty issues and concepts, the Sundance Film Festival focuses on down-to-earth issues, opportunities and challenges.
While Davos struggles with diversity and equality, Sundance pushes the subjects to the forefront.
While Davos highlights world leaders – government/industry, Sundance highlights the Indie filmmaker who wants to shine a floodlight into the dark, creepy recesses of our world and toast the successes of individuals and groups to help folks understand the strength of the visual message.
And despite the thin mountain air and the chill of winter for 10 days, the January Sundance draws filmmakers, film enthusiasts, technology providers and content aficionados/agents/buyers from around the globe.
It also marks the beginning of the film festival year and gives you a peek at what people will be viewing in theaters and watching on their screens. It also gets them talking about which projects will earn Golden Globes and Oscars … next year.
At the event's opening, Robert Redford – who helped found what has become a very important film showcase 37 years ago – announced he was stepping back from the management and details of the event to spend more time with films and the filmmaker community.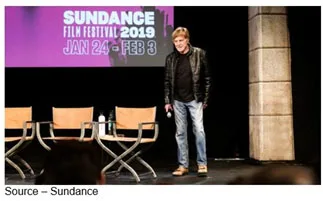 Hey, he deserves the time off and the Sundance Institute is Rocky Mountain strong!
Sundance has always been a film event focused not just on putting the spotlight on outstanding creative talent and projects but also in highlighting and encouraging equality.
Again this year, the Institute opened its program for review and analysis by the USC Annenberg inclusion initiative group to ensure they continued on the path of being a content pipeline for women, people of color and divergence, including LGBTQ.
That is admirable, difficult. And no matter what you say, is impossible to achieve 100 percent parity and equality for everyone no matter how hard you try.
Still, they try, and the quality never suffers.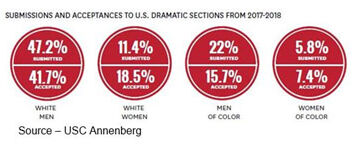 The report – https://tinyurl.com/ycpgg7xl – showed improvement over previous years:
– 31 percent of the feature-length submissions had at least one woman director
– 35 percent of episodic, short content had a woman director
To fill the creative pipeline, more than half of the participants in the Institute's Directors Lab were women (55 percent) and 60 percent were people of color.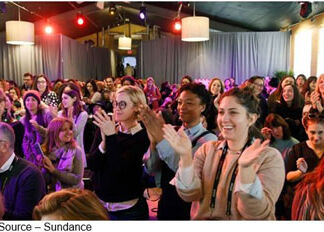 Recognizing that films and video content can be powerful in shaping and fostering understanding and acceptance, GLAAD (Gay & Lesbian Alliance Against Defamation) had their own scorecard for Sundance submissions and showings.
There was good improvement in the types of projects and more ready acceptance of positive image LGBTQ content in the U.S. and around the globe.
Of 112 films in the official selection:
– 40 percent were directed or co-directed by a woman
– 39 percent of directors were people of color
– 13 perecent directors identified as LGBTQ
Karim Ahmad, Sundance director of outreach and inclusion, noted that moving beyond the systemic barriers is a good thing while the folks – of all colors, sexes and inclinations – involved in the 112 projects accepted for this year's showing, it was all about the awards.
And … sales.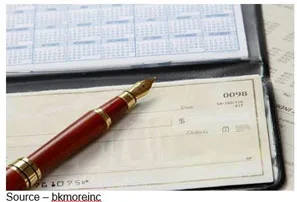 There were some fantastic films we'll highlight – later – but what it was really all about this year was the money because Sundance sets the stage for Berlin, Tribeca, Cannes, Toronto and the other film festivals – big and small – around the globe in 2019.
As for the really big numbers? Filmmakers do have a fire in the gut for the projects they do but still, money helps calm the stomach and the significant others on the team and in the household.
While some heady numbers were thrown around this year it wasn't like being at a heated auction but rather folks needing to fill out their content inventory quickly to prove that they were going to be serious, long-term players in the OTT and theatrical arenas.
There weren"t a lot of heavy/depressing films shown this year; probably because the real world was heavy enough. Folks seem to be turning to their screens for a reprieve or escape, if only for an hour or two.
In addition to the growing presence of heavy investments from tech firms (Netflix, Amazon, Apple and others), the studios and networks (Warner, Disney, CBS, HBO) are anxious to add variety and diversity to their line-ups.
This leads to more competition and more competition increase sales.
2019 distribution deals – some deals were less than forthcoming – included: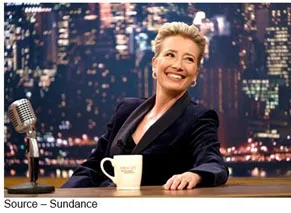 Amazon picked up Mindy Kaling's Late Night for $13M right after its premiere
HBO snapped up Rashid Johnson's update of Richard Wright's novel, Native Son
New Line closed a $15M deal for British filmmaker Gurinder Chadha's Blinded by the Light
Giving women their voice, Ursula Macfarlane's doc covering Harvey Weinstein, Untouchable, and the film industry that tolerated him is still in limbo
Amazon acquired Scott Burns' post-911 The Report for $14M
Sony Pictures captured foreign rights to Them That Follow and Sound of Silence with decent checks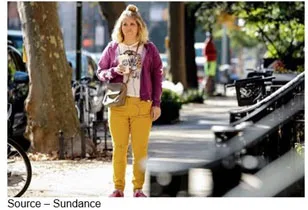 Amazon ponied up $14M for Paul Downs Colaizzo's hilarious comedy Britany Runs a Marathon
Back for more, Amazon signed a $5M check for Shia LaBeouf's Honey Boy
Neon and Topic Studios acquired the rights to the sensation Luce, featuring Naomi Watts and Octavia Spencer
For a mid-seven figure price, Hulu/Neon captured the zombie epic, Little Monsters
Neon signed a slightly less than $2M check for Riley Keogh's thriller The Lodge
Ahead of the festival, Hulu picked up the rights for Ryan White's Ask Dr. Ruth
Hulu captured Ben Berman's Untitled Amazing Jonathan Documentary
Before the festival, Bleecker Street captured Noble Jones' The Tomorrow Man
IFC Films got U.S. rights to Jennifer Kent's The Nightingale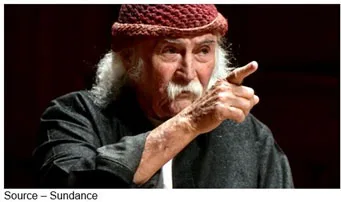 Sony scooped up A.J. Eaton's doc on David Crosby – Crosby, Stills & Nash – Remember My Name
Way ahead of time, A24 picked up Tilda Swinton's The Souvenir
1091 Media (formerly The Orchard) stylishly bought Frederic Tcheng's doc Halston
HBO/A24 bought Pippa Bianco's Share for seven figures
Netflix got the worldwide rights to Richie Mehta's Delhi Crime (yes, another reason to keep your subscription)
The disruptive two-part, four-hour "doc" Leaving Neverland by Dan Reed that created a lot of controversy at the festival will appear on HBO
Neon signed up for the U.S. distribution rights to the thriller Monos
A24 signed a mid-$6M deal for worldwide rights (not China) to Lulu Wang's The Farewell
Sony Pictures signed for rights to Matt Tyrnauer's Where's My Roy Cohn?
Kino Lorber picked up NA rights to Rick Alverson's The Mountain
Magnolia Pictures signed Alison Klayman's The Brink
Featuring Alexandria Ocasio-Cortez (joined event via webcast), director Rachel Lears' Knock Down The House won the annual doc audience and went to Netflix for $6M
Second-tier projects didn't announce their deals, so they were probably "modest"
Okay, so there were a lot of heady and not so heady deals done at Sundance and documentaries showed the fervor, commitment and humanity filmmakers can capture through the lens and with careful post work.
But there were also a lot of opportunities for seasoned pros and first-timer filmmakers to see what is new and useful at the condos and pop-up venues around town manned by experienced technologies from Adobe, Blackmagic, Dolby, Avid, YouTube, HBO, ARRI, Atomos, Sony, Zeiss and just about any firm committed to the Indie filmmaker community.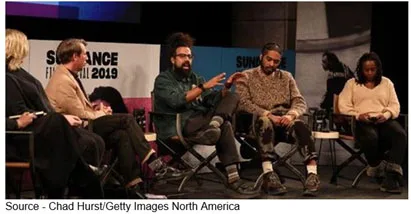 And if you wanted to give your heart and adrenaline a rest from seeing the best films that made this year's viewing/competition roster, there were plenty of educational and informational sessions throughout the 10-day event.
There seemed to be a steady stream of filmmakers, shooters, production people, distributors and talent heads on panel sessions who were more than willing to share their experiences, their expertise and their observations about how the industry continues to grow and change.
The event was crowded by filmmakers of all shapes, sizes, colors and inclinations who wanted to get even better at risking independence.
Oh yes, the sessions and late-night jam fests around town were a great way to connect with "folks."
The program that always most intrigues us is the New Frontier Program, which is a high-tech, bleeding-edge art program.
This year, it was not only a killer event but filled with stuff you wanted to see more of … now!
Creatives were using the technology on a larger scale making the stories more real, more personal, more involved.
Oculus, Disney, The Royal Shakespeare Company, Magic Leap and others gave attendees opportunities to experience immersive content as never before.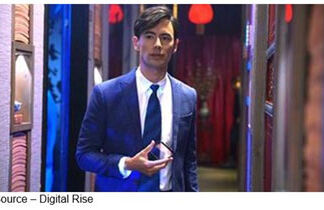 One of the most advanced, far-out pieces we saw at New Frontier Central was Mechanical Souls that blends AI, VR and real actors (yeah, we know it sounds complicated but it's so … tomorrow).
We know it sounds terribly complex, but it flows so naturally. A great wedding with hired androids and the story unfolds in VR with live participants who follow a different path depending on where you look.
Trust us … it works!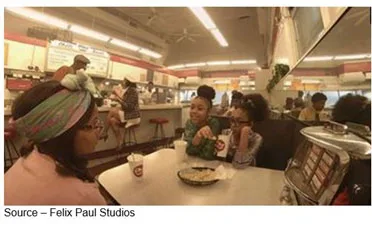 At the Box at the Ray there was one documentary-style VR experience we actually want to learn more about – Traveling While Black.
Traveling While Black uses the Green Book – a travel/survival guide used from the 1930s through the '60s by black motorists — to identify places across the US where they could drive, sleep and eat safely.
It's intriguing and extremely interesting/educational because it serves as a jumping-off point for intimate conversations about hazards to black people's safety in public spaces today.
You could experience Traveling While Black in a replica of Ben's Chili Bowl, a Washington DC restaurant that was one of the Green Book's safe spaces.
History, education and a complete immersive experience encouraged a lot of Sundance attendees to linger well beyond the time allowed in the venue.
There was just a lot of quality, excitement and education at the Sundance Film Festival where some of the best Indie film work from around the country, around the globe was highlighted.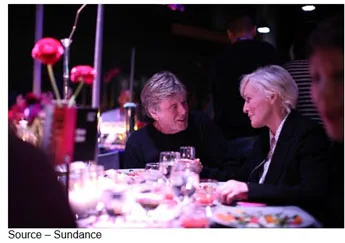 And one of the great things about Sundance is that seasoned filmmakers and actors attend the annual event to stay abreast of their art and craft
# # #