Making Streaming Content Enjoyable for Everyone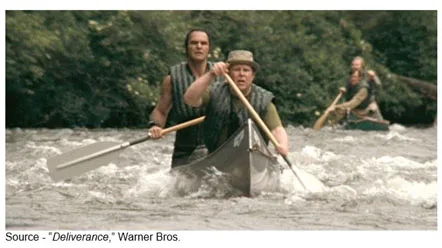 A few weeks ago, I was in San Francisco and ran into a lady friend.
She was watching some of the dumb stuff on YouTube while I was catching up on a hilarious episodic comic series on Amazon Prime, "Please Tell Me I'm Adopted."
No wonder psychologists call mobile devices a legal narcotic. No matter where you go, people have the "habit" of streaming movies, TV shows, videos and other stuff over high-speed wired and wireless connections.
For the people who distribute news and entertainment, it's a challenge. Indie filmmakers, networks, stations and studios see it as a way to expand their audience, while others see it as a rip-off scheme.
Streaming is quickly becoming the way content is bought and consumed. It also determines who reaps the profit and how much.
Two years ago, Nielsen surveyed people in 61 countries and two-thirds said they streamed video. To keep up with the video hunger, streaming TV programs have more than doubled and live video streams are being introduced in crazy numbers for news, concerts and sporting events.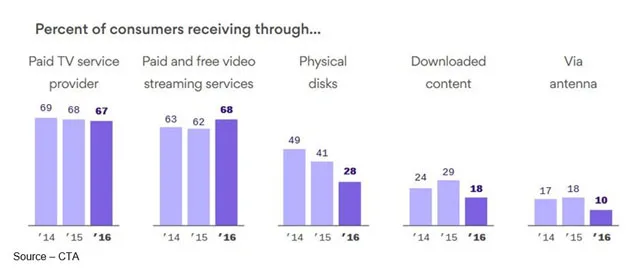 Younger people (cord-nevers) don't bother with traditional cable, satellite packages.
Per Nielsen, 18- to 34-year-olds watch half as much live TV as people in the 35-59 age bracket.
Millennials have taken to the idea of cord-cutting (dropping their cable service and going OTT (over the top) or cord-shaving (cutting back on cable bundles) and using any of the growing number of OTT services.
Boomers … not so much!
More Stuff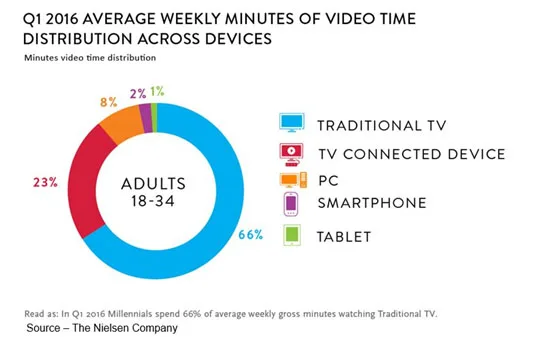 It still looks like POT (plain old TV) but is delivered over the Internet instead of the cable.
Netflix, Amazon Prime, PlayStation Vue, YouTube Red, Rogers, Sky, Canal, Cox, Alibaba–oh heck, everyone–is offering up an OTT bundle.
In addition to the folks above, there is a myriad of firms that are "just the solution" for your viewing habits – Roku, Apple, Google, Hulu, AT&T, Verizon, NTT, BT Group, China Telecom, Deutsche Telekom, you name it.
Still, it's a bunch of channels/content for a monthly fee that you can watch anytime, anywhere, on any device.
Can't wait to see the dizzying array of offerings priced to totally confuse you … as long as the bandwidth is there.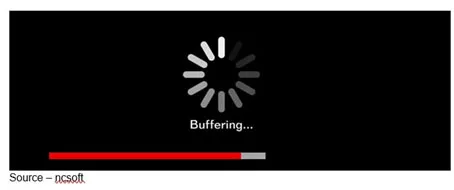 While you don't care about those techie issues, SMPTE (Society of Motion Picture & Television Engineers) and several other standards groups have real skin in the game.
They need to ensure bufferproof distribution of content to your living room and mobile device over broadband, Wi-Fi, mobile net and whatever comes up tomorrow.
Equipment folks want to sell hardware; software people want to move their stuff; and content creatives want you to stream, rent, view their material.
Two areas getting the most attention are ATSC (Advanced Television Systems Committee) 3.0 and 5G.
Better Streams
Both are going to be critical to streaming 4K HDR (high dynamic range) content to your device, especially as you experience more of the virtual world on screens with Ultra HD resolutions or 3840 pixels × 2160 lines (8.3 megapixels) with an eye on 120fps (frames per second).
Translation – really sharp, really crisp, really beautiful, really any screen.
By the committee's definition, ATSC 3.0 is the next-generation broadcast standard using advanced transmission and video/audio coding techniques to keep you hooked on content.
Since ATSC 3.0 will require a major investment in new systems, the standards groups have set up major goals for performance, functionality and efficiency so providers will be compelled to invest in new non-backward-compatible systems.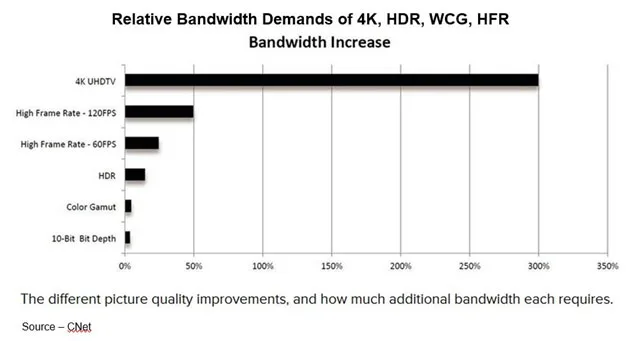 It's necessary because:
Spectrum is getting scarce
Major improvements in codec (encode-decode video) efficiency
Enables higher-resolution imagery
Provides more efficient, immersive audio
Delivers content over more than just broadcast
Interactive content can be enabled
Increased mobile device viewing
But obviously, the devil is in the details.
Handy Screen
While people still watch more content streamed to their TV, industry players also want to ensure they capture the maximum number of eyeballs possible.
And since we can't live without our smartphones and always have them within arm's reach, according to global research by AOL, providers want to ensure we stay connected to great video when we want it.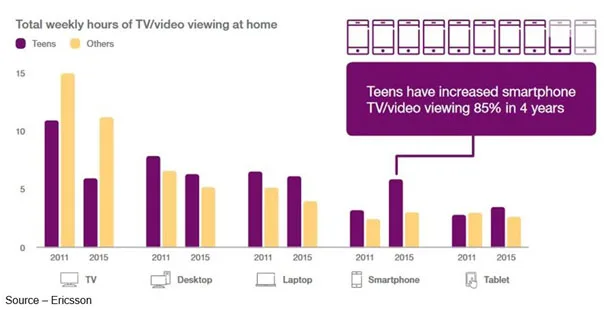 It seems like only yesterday that the mobile industry was hyping 4G (4th generation cellular) content delivery (Wait, it was!); and then they were bragging about beefing things up with LTE (Long Term Evolution).
Strip away the techie fog and 4G LTE means it's faster and lets you download more pictures and watch movies on your device anytime.
4G LTE has a ways to go before it's universally available, but that didn't stop exhibitors at the WMC (World Mobile Congress) from telling us how awesome 5G is going to be … soon.
It's going to take "a little while" to deliver 5G streaming, but that's never slowed marketing folks from telling you how great their new device, infrastructure or service is going to be when it finally arrives.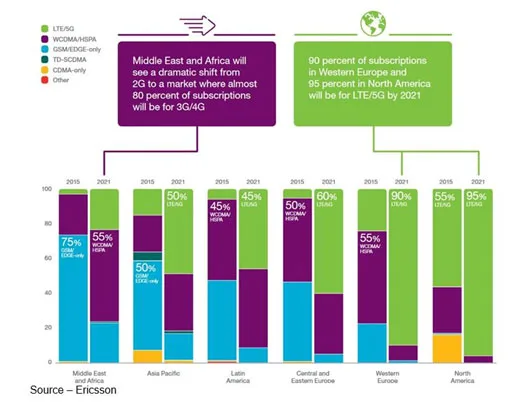 While the industry is increasing fixed broadband bandwidth, it's mobile that needs the lower latency and speed to meet the content industry's (and consumers') requirements.
Cisco projects that mobile IP traffic will increase 3X faster than fixed traffic and will represent 16 percent of all IP traffic by 2020.
The added bandwidth is almost vital because Akamai, a leading CDN (content delivery network), reported that data traffic has grown by 1,600 percent over the past five years and the move to streaming video has only just begun.
With more phones being used and more content being expected, the industry is making a major push to meet consumer demands.
Theoretically, 5G will deliver content at 100Mbps; but in the real-world, speeds are closer to 12Mbps but they're hoping to get performance up to 225-300Mbps.
It all depends on what folks are willing to pay for.
There is an urgency to develop new universal standards to meet the growing demand for live IP production and live event streaming the content.
"Facebook live and Snapchat captured a significant share of the live video market very quickly," said Allan McLennan, president of PADEM Group. "There's a need to provide new overall standards so that new entries can help expand the category and be competitive versus being currently expensive and not as efficient for the consumer.
"Most of the participants in the industry want to avoid the introduction of competing, non-compatible standards and protocols such as those we saw in the past with VHS/Beta and DVD standards." As a result, McLennan projects that there is tremendous opportunity now that we're connected and viewing on multiple screens.
While voice service has remained relatively flat in recent years. To gain market share, wireless carriers have made a major switch to unlimited data plans. The all-you-can-eat plans encourage consumers to remain on their networks rather than switching to Wi-Fi networks to avoid costly data overage charges.
The move could result in savings for public spaces like airports, stadiums, Starbucks, and other businesses because the need to continually upgrade systems and services would be reduced.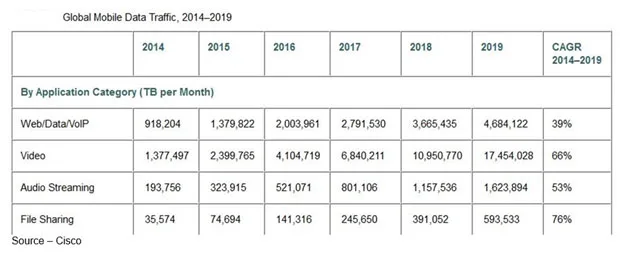 At NAB, there will be a strong mixture of broadband, satellite and wireless services being advanced as the M&E industry begins to adopt the new reality of content anywhere, anytime, on any device.
After the industry folks have left the bubble of NAB, they (vendors, technologists and broadcasters) will come together for the Connected Age (ETCA) conference, May 8-9, at the Microsoft Silicon Valley Campus to redefine the entertainment experience.
Open to engineers, creatives and researchers interested in the future of connected entertainment, conference attendees will explore the convergence of connectivity, bandwidth and technology.
It will be revolutionary if they can come out of the conference with a clear direction for the industry that everyone can implement and profit from.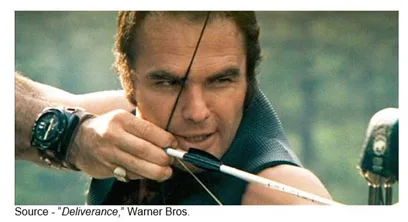 Attendees have to remember Lewis' observation, "Sometimes you have to lose yourself 'fore you can find anything."
# # #