It's Tough to Be an Indie, but the Outlook is Getting Better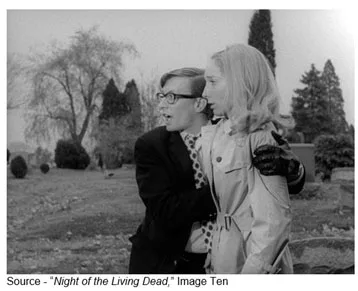 Big shows — IBC and NAB (National Association of Broadcasters) remind me what the M&E industry was like back in the day when big iron and big studios reigned supreme over what was produced, what we went to see.
Of course, TV came along and that was supposed to kill the industry.
It turned out it helped the studios because TV delivered more screens that needed to be filled.
The two had a beautiful thing going until Netflix, Amazon, Hulu, others and something called OTT (over the top) came to chip away at their empires.
Big studios abandoned the caste system, reducing budgets and staffs to gamble less and focus on big budget, big star and big effects; hoping tentpole movies and large investment blockbusters would generate large returns.
TV networks, cable service providers take up the next tier of cookie cutter content to suck in linear viewers.
Of course, disrupting their way of life Netflix, Amazon, Hulu and others came on the scene with a great understanding of big data analytics to help them "design" shows that would appeal to the biggest number of OTT folks.
Filmmakers "adjusted," becoming independents that are brought in for a project and then move on.
Now there are new kids in town – Facebookers, YouTubers, Alibabaers – who seem bent on trashing the industry with cat/dog videos, idiots riding their skateboard down a handrail only to damage their manhood.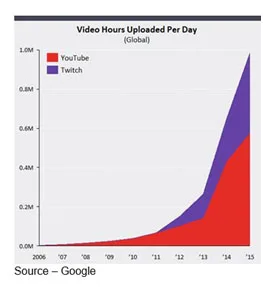 In this lower end of the video content space is the short attention span (3-10 minutes) Gen Zers that YouTube, Facebook, Instagram and others are hustling to upload their smartphone videos and share in the ad revenue.
Of course, when you hear that PewDiePie earned $7.5M from "people" watching him play video games, it's pretty easy to see why 1B+ kids want to upload their stuff.
Social media shooters/stars are in such hot demand that creative agents hustle to sign up anyone who can draw a few eyeballs.
In between the studio films/shows and online miracles, there's a huge artistic vacuum.
And if people are to suck up 70 percent of the Internet with video content, it won't be TV as usual or things like my kids' videos.
Folks will want (and pay for or tolerate ads) for low- to medium-budget productions (sub-$1M – $50M) that will fill screens most of the time.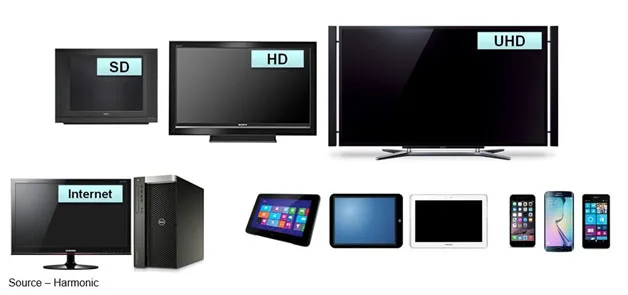 Who does all this stuff?
It's done by an increasingly large cadre of independent filmmakers who do interesting video with substance.
They're professionals – producers, directors, shooters, audio/FX/CG pros, color specialists, best boys, animators and a whole range of titles/talents — who do documentaries, ads, corporate videos and pet projects they've been working on for years.
And when they get the project call from a studio, they're on the set. When the work is done, they move on.
Some network, studio and cable folks have said the iPhone kids will decimate filmmakers so the only things we have to watch are 3-minute style, make-up and Darwin gene pool challenges.
That ain't gonna' happen!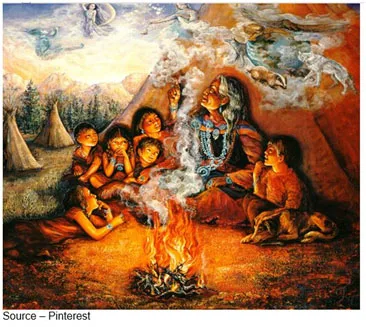 Since the beginning of recorded time, there have been storytellers who could draw and spellbind a crowd. Then the kids ran off to tell their version … but not with the same mesmerizing creativity.
But thanks to the exhibitors at events like IBC and NAB, filmmakers have affordable tools that were previously locked away in the studio vault and the hardware/software that lets them do stuff old-timers dreamt about:
4K, HDR cameras from Blackmagic, Canon and others ranging in price from $400 – $4,000
Tricked-out PCs from Apple, HP and others that do stuff previously done on mainframes
10-100TB of storage for $2-5K
Adobe, Blackmagic, Avid, Autodesk Boris, Dolby, other software that ranges from free to economic subscriptions that are blinding fast, easy to use and easy to make flawless audio/video masterpieces (in the right hands)
Drones from DJI and others that grounded a lot of helicopter pilots for scenes that took days/weeks, big bucks to do before
A new genre of 360/VR (virtual reality) cameras from Jaunt, Sphericam and Nokia that help put the viewer in the middle of/control of the action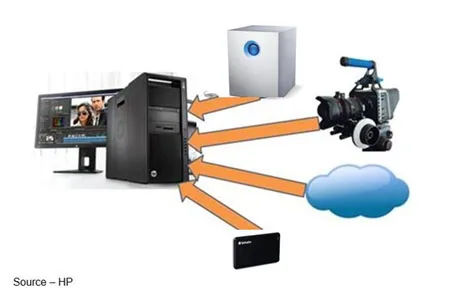 But it's never been easy for audio/video creatives to get their stories done and put in front of folks.
Renowned Indies
Indie filmmakers understand what Orson Welles meant when he said, "I look back on my life and it's 95 percent running around trying to raise money to make movies and five percent actually making them. It's no way to live."
Francis Ford Coppola made four of the finest films in motion picture history, but he can't get a movie produced anymore. He was quoted as saying, "You try to go to a producer today and say you want to make a film that hasn't been made before; they will throw you out because they want the same film that works, that makes money."
Heck, even Spike Lee, who has had his share of money-making studio films, had to go to Kickstarter to finance his widely acclaimed Da Sweet Blood of Jesus. He simply said, "I'm adaptable."
Today's Indies
My daughter may fill hours with really cute three-minute stuff sandwiched in between tons of ads but the next day, she can't remember the videos … or the ads.
But when she watches a 15- to 30-minute documentary on Vimeo or Vine, she can recall it in great detail–even a week later.
I'm sorta' glad it's memorable for her because I know that work was done by one of the 10s of thousands of indies.
They reinforce something I was told a few months back–"video storytelling is data with a soul."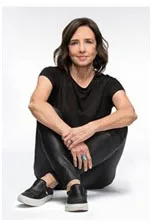 People like Lesley Chilcott, a producer for the Academy Award-winning documentary An Inconvenient Truth, and a great short documentary called Codestars which inspired the feature documentary Codegirl on high-school girls around the globe getting involved with computers and technology. Filling in her spare time (and pay the bills) she shoots ads and branded content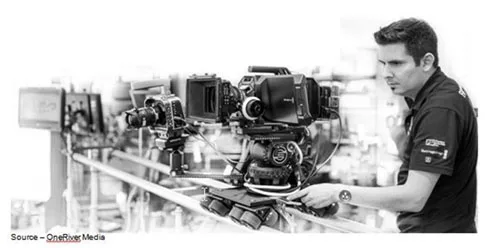 Some filmmakers like Marco Solorio, of OneRiver Media, are right and left brainers. For his recent 2-hour feature film motorsport documentary, 10/10ths, he did everything in-house including the design and integration of all of the storage components.
As every filmmaker knows, you live or die on storage and included a 32TB custom workstation RAID, 20TB onsite archive RAID, 20TB offsite archive RAID, 8TB bare HDs backup,11TB cloud archive and the usual assortment of solid state flash media for the shoot.
No wonder storage folks want everyone shooting 4K, HDR!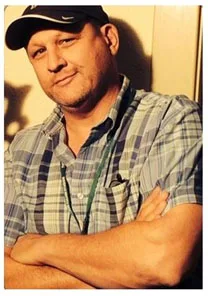 Like many Indie filmmakers, John Putch, who came from a showbiz/theatrical family, has been shooting since he was a kid. His film and TV career was on the fast track but industry egos were sucking all the art and fun out of him so he took a breather, wrote a script and set out to do a micro-budget film the old super 8 way.
Since then he has produced five professionally polished films each for the price of a new car. The latest PutchFilms production, The Father and the Bear, won the Stony Brook Film Festival Spirit of Indie Filmmaking award and will be premiered in Gettysburg, PA in November.
Putch didn't completely turn his back on studios. Currently, he's directing No Tomorrow for CW and Fox's APB. He thinks his Indie work has helped him in his studio work and kept him grounded.
Cirina Catania, of The Catania Group, has done a number of military personality documentaries. For more than three years, she has been working on a documentary about a Marine who was wounded in Afghanistan. The film, tentatively titled The Kionte Storey, follows the life of Kionte Storey from his youth to the loss of his leg to an IED (improvised explosive device), mental/physical depression and recovery.
One of the founders and former director of the Sundance Film Festival, Catania has done a number of projects for major studios including National Geographic but she's most proud of this project which she hopes to release by the end of the year.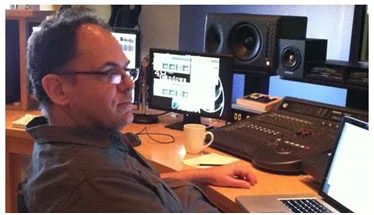 Unless you spend time with Woody Woodhall, president of Allied Post Audio, you probably take sound design/editing/mixing for granted … I did. But after hearing what he has done to make "weak" audio captivating, I can understand why one producer told me that he now says "lights, sound, camera."
Without great sound work, scary shows aren't scary, love scenes are just lip-locks, crash scenes are simply big messes and defining documentaries are easily overlooked. For example, a family feature film for Universal Releasing called "Wish for Christmas" a recent project of Woody's, was made on a very tight timeline and budget, but captured great audio from the start.
He hammered the point home when he said, "You spend time 'listening' to movies, not just watching them. The visceral emotions come from the magic synergy of picture and sound together. I always encourage those with small budgets and limited time to get as much of the audio correct on-set as possible. There really is no "later" in INDIE filmmaking, and there is certainly no "extra money" available in post. Often filmmakers understand this too late–the amount of work required to fix, change or create sounds that might have easily been captured on set."
Woody continued, saying, "The director of "Wish for Christmas", John K.D. Graham, is a seasoned filmmaker who took pains on location to be sure that the audio recordings were great and he captured additional audio specific to the location as well. This sort of extra effort on set with the audio capture gave us audio in post that saved time, saved money and helped create the 'feeling' of the location, instead of some canned library atmospheres. This attention to detail must be asked of location audio. No director would leave the set without all of the images being captured, but it's almost commonplace to make choices to leave the audio for later, 'we'll get it in post.' This is not only a financial mistake but a creative one as well."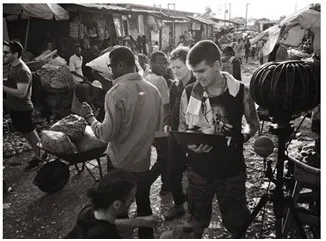 Last, but certainly not least, is Lewis Smithingham, of "30ninjas," who has been pushing the envelope for more than three years doing 360/VR video around the globe. He has built his go-to reputation with almost every rig that's been introduced – Jaunt, Nokia, assemble-it-yourself Blackmagic and GoPro custom rigs.
In addition to a backlog of soon-to-be-released 360 and VR work, he recently did a Conan 360 with Conan O'Brien that garnered a lot of attention, praise and … best of all, assignments.
He told Tom Coughlin, of Coughlin Associates, at the Future Zone at IBC that he had used up to 20TB of storage on a decent day's shoot. It made the storage industry consultant's eyes water.
Heart on the Sleeve
The problem is the Indie filmmaker arena isn't profitable enough.
Studios and content consolidators leverage their investments for their stakeholders.
Streaming folks do the same.
Fortunately for the Indie filmmaker, the frayed TV bundles, VOD (video on demand), streaming sites, service providers, video distributors and content managers are all hustling after the same thing … good content.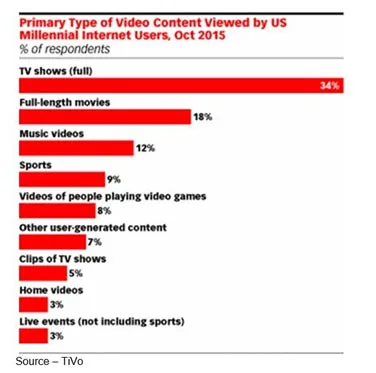 That's why they have people who scour the trades for idea snip-its where they dispatch checkbooks and fill-in-the-blank contracts to film festivals and spend time at film schools to uncover video gems and gem makers.
Sure, they go to YouTube's VidCon because who knows but they spend serious time at the events that count beyond the to-die-for festivals like Cannes, Sundance, Berlin, Venice and the DC Shorts,
To get their share of the $500B OTT market, the suits and flip-flops spend serious time at Tribeca, Calgary, Rotterdam, San Sebastian, AmDoc, FilmQuest, SxSW, CineQuest, Fantasia, Heartland, Hollyshorts, Raindance, San Luis Obispo, Slamdance, Tallgrass and thousands of other shoot-offs around the globe.
Yes, there's a lot of them for content renters to check out.
But they're where creatives take their work that will (they hope) be the viewing fare for hundreds of millions of digital homes and billions of mobile screens.
They're as dedicated as Indie filmmaker George Romero was back in 1968 when he created the intense, unforgiving classic Night of the Living Dead. It was the first (and last) to have unrestricted screening and it opened the door for a genre of films that continues today.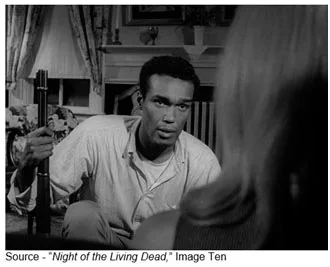 Indies will start a new movement of infinite variety, viewing choice and you'll hear Ben again say, "Don't you know what's goin' on out there? This is no Sunday School picnic!"
# # #