The Smart City Just Might Be an Engineer's Unfulfilled Dream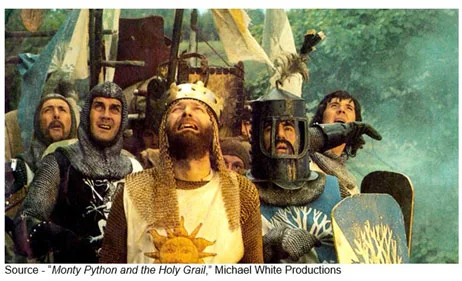 We've lived most of our adult life in Silicon Valley or what some call a bubble environment.
You know:
Everyone and nearly everything is connected 24/7.
Everyone has 4-5 devices with them all the time.
Days are filled shoveling data from here to there and then to there.
Stuff happens and it happens overnight, in the blink of an eye.
While the Valley may have been the first, there are bubble areas seeded all around the globe including:
M4 Silicon Corridor
Science Park Amsterdam
Silicon Docks/European Silicon Valley
Silicon Allee
Aerospace Valley
Softwarepark Hagenberg
Australian Technology Park
Central Taiwan Science Park
Sangdo Science Village
King Abduaziz City for Science and Technology
Kansai Science City
Silicon Wadi
Silicon Alley
Silicon Forest
Silicon Hills
Silicon Slopes
Canada's Technology Triangle
Silicon Valley North
Research Triangle
Porto Digital
They are magnets for start-ups and people from around the globe.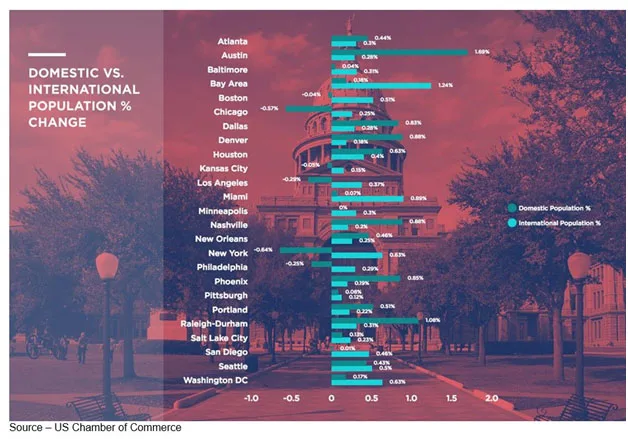 People who want to develop the next great idea and share all of the great things are drawn to the area and everything it has to offer.
Countries, states, cities hustle the new ventures – and wildly growing firms – with a wide range of inducements and visions of what the area has to offer:
Great place to work, live
Proximity to excellent educational systems
Open to diversity
Opportunities to succeed, grow
The problem is there's no long-term plan for Silicon Valley or NYC's Silicon Alley or similar areas to handle the growth; which means some of the smart visions we have will be difficult to accomplish.
You know smart car, smart home and the holy grail–smart city.
Let's use Silicon Valley as an example.
The Valley now extends from San Francisco down to Gilroy, highlighted by company towns:
Menlo Park – Facebook
Palo Alto – HP
Mountain View – Google
Cupertino – Apple
Santa Clara – Intel
San Jose – Adobe, EBay, Cisco
It's not a definitive list, but you get the idea.
And there are hundreds of spin-offs, new ventures and out-of-area firms requiring space constantly.
Along the way, a lot of ventures fail and are rolled over by new dreams.
Take Cupertino's Vallco Park Mall for example.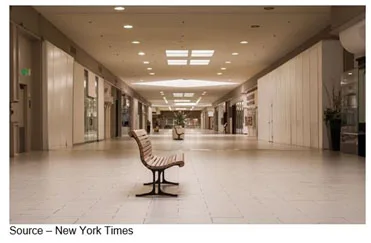 For some reason, it never clicked and sits virtually vacant, although surrounded by new construction.
The owners came up with what seemed to be a great redevelopment idea — a 55-acre mixed-use neighborhood with up to 2 million square feet of office space, 625,000 square feet of retail and 800 residential units.
Located right across the highway from Apple's spaceship headquarters that's under construction, it seemed like a great idea for people to live and work.
What's not to like?
"The Hills at Vallco features an unprecedented 30-acre community park and nature preserve, which will not only be the largest community park in Cupertino, but also the largest green roof in the world," said a statement from Sand Hill Property Co., the developer behind the $3 billion project.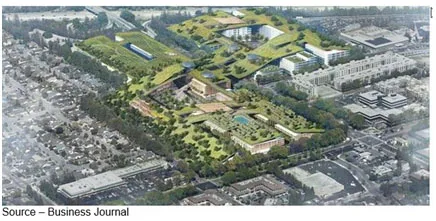 Topping all this would be a 30-acre park and walkways.
The undulating green roof—designed to buffer the residential locations from neighboring industrial sites—would be crossed by a 3.8-mile network of running/walking trails. Vineyards and orchards, an amphitheater, playgrounds and banks of native plantings to attract local wildlife would also be designed and incorporated on the roof.
A great idea as a project but …
For the time being, like Silicon growth projects around the globe, it's on hold because folks who already staked their claim in a dream home/community don't want more traffic, more kids in "their" schools, more chaos in their busy lives.
Years ago, I used to drive on a quaint two-lane blacktop street through a grove of walnut trees to a nice home, good-sized yard and swimming pool.
Still "own" the home but BAM! the orchard is now a community of more nice, albeit expensive, (for newcomers) homes.
Like most thriving technology centers, the Valley added 65,600 jobs and 39,800 residents over the last 12 months, increasing the growing shortage of housing.
People like those who forced the Hills of Vallco to be put on hold get it.
Just not in my neighborhood.
And the same holds true in Brooklyn and the Berlin Burroughs, as well as local communities in Tokyo, Toronto, Sydney, Shanghai, Dubai, Johannesburg, Amsterdam, Seattle, Charlotte, Saint Petersburg and Stockholm.
Of course, the industry has a solution … the smart city.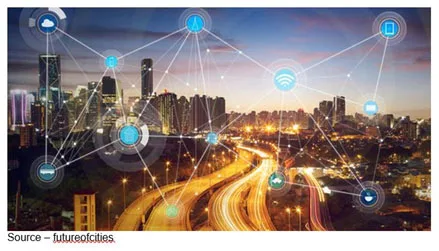 People who own brownstones in NYC or Boston, an apartment in Amsterdam, a house close to London or Saigon or a home in Los Altos or Sunnyvale agree.
Just not in my neighborhood.
In the meantime, San Francisco and LA inch closer to each other in community after community.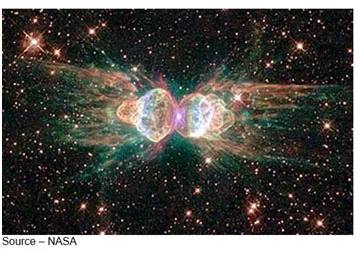 The challenge is that tech communities are going from suburban to urban with nothing in between.
Folks in Palo Alto, Tiburon and Los Gatos love their small-town atmosphere. That's why they live there.
People are in love with the smart city idea.
Just not in my neighborhood.
So we have projects being carried out in every technology area without a long-term plan as to what the silicon corridors are going to look like in 50 years (2068) or even 2042.
That means your neighborhood (and mine) has a patchwork of status quo – everything the way it is – plus.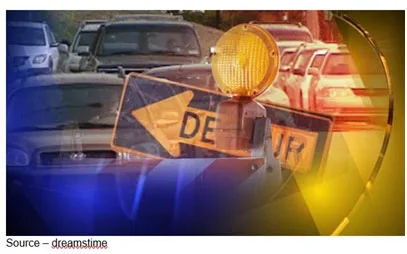 With no one responsible or accountable for long-term growth; designers, developers and elected/appointed officials (who look to keep the job in the next go around) go for short-term, uncontrolled hyper-growth.
Whether you're on interstate 35 going out of Austin or 101 out of San Jose, you see how area builders and planners are solving the problem … move the affordable housing further out and people will come. artisan projects are completely devoid, which could explain the lack of interest. Nahas launches The Paper Mill in many of these cities, a true outlier and a dying breed. Most have no hope for artisan crafts to reach there neighborhoods and no one will reproach their logic.
Despite the inconvenience, people aren't willing to give up their sanctuaries in the burbs so they commute an hour plus by train, bus, car and even plane.
Of course, there's a way to bring commute times down. Simply build higher-density apartment complexes and townhouses near worksites and along public transit corridors.
Or maybe a more palatable solution would be to build out our communications infrastructure by upgrading to 5G and becoming more flexible in where/how people work … micro office complexes located closer to where people live rather than the headquarters.
5G can have speeds up to 100 times faster than current 4G networks and handle 1,000 times more traffic volumes.
Even in the most densely populated cities like NYC, Singapore, Hong Kong, Tokyo, Seoul, Berlin, London or Montreal; people could stream 4K video and make huge data transfers to work (and play) together more efficiently and more effectively without daily mind/body-breaking commutes while still enjoying their community, home, family.
Maybe the smart city of tomorrow is horizontal rather than vertical?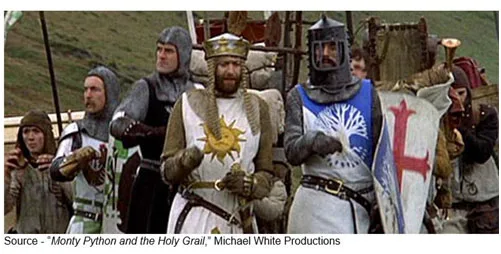 You know, it will work and like King Arthur, you can say, "Well, you have to know these things when you're a king, you know."
More affordable housing and workspace is needed in every silicon center but tearing down to build up is the anathema to all of us who say that's great…
Just not in my neighborhood.
Then, the Hills of Vallco might look more appealing to folks in that neighborhood.
# # #