People Renewing the Big Screen Experience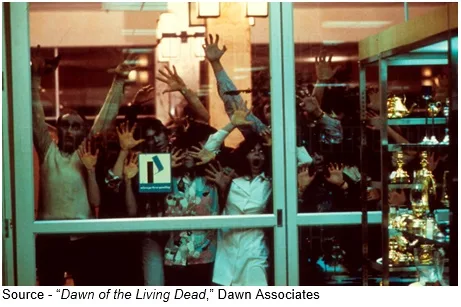 Give us a hint, please!
What are all the market analysts and experts measuring when they track Warner's Tenet in theaters and Disney's Mulan streamed in the US and in select overseas theaters?
Or how about Warner's Wonder Woman 1984 and Netflix The Midnight Sky?
Both drew about the eyeballs and sales you'd expect … move along folks nothing to see here.
The world and industry are so different from 2019, any comparison of measurements, benchmarks or projections you make.
They're probably as good as our neighbor's kids' guesses; and they're in grade school.
Yes, Chris Nolan's tricky-to-follow sci-fi flick has only brought in a dash over $30M in the US, but globally clawed out more than $250M.
Of course, Chinese theatergoers had options including the home-grown, easy to understand/follow epic The Eight Hundred, which was shot entirely with IMAX cameras
That's probably why the historical Chinese soldier film took in nearly $400M in ticket sales from the hometown crowd.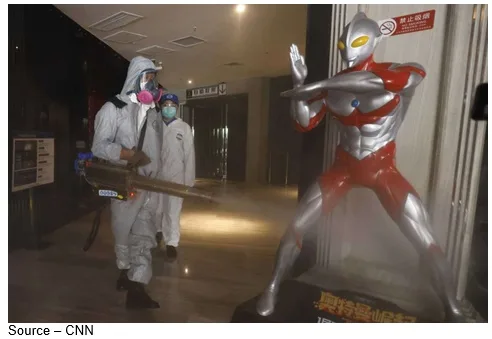 Theater owners there (and everywhere) took all of the precautions possible to make people feel comfortable and safe in the darkened rooms (sanitizing, masks, social distancing), but it takes time for people to forget how bad things were.
We're not certain how he calculated how quickly folks would return to the theater but Bruce Nash, the Numbers, did this great projection piece that is designed to tell theater owners how quickly their businesses will recover (https://tinyurl.com/y3yrscmj).
Bruce's analysis/projection offer a little bit of optimism for studio and theater owners as long as you don't think too much about the fact that only 25-50 percent of the theater can be occupied in the new socially distanced theater.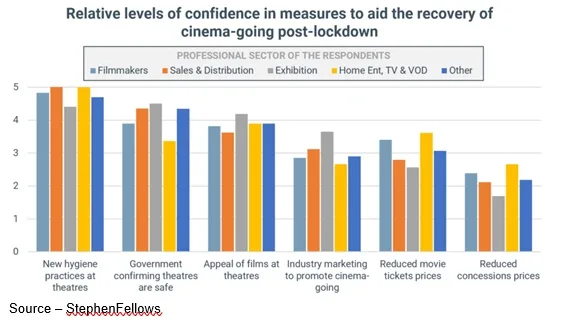 Yes, Warner's new boss, Jason Kilar, was right.
It's going to be a little tough for a while until confidence returns, until we have a Covid vaccine so he has to do everything possible to make HBO Max a financial success.
Even if it means raising the subscription cost because AT&T needs the money.
Still, the Tenet's global box office was nothing to sneeze in your mask about–especially when you consider Disney's boss, Bob Chapek's, Mulan had some pushback on the location shoots.
Because of the pandemic, Disney is focusing on the long game (beefing up their Disney + subscriptions) and showing it to the reduced theatrical crowd.
When/if we attain herd immunity and people rush back to the theater…they'll be ready.
While it doesn't release sales data Sensor Tower said the Disney+ app rose 68 percent on the opening weekend and Mulan rental soared 193 percent.
There were good subscription numbers (60.5M in August) but political missteps hurt the bottom-line.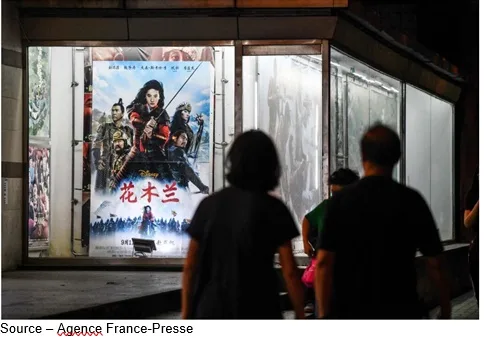 First, your star speaks out against the government the film is set in and suddenly your local hero is vilified by the State.
Then you go for brownie points and publicly thank the government for all of their help and folks tell people to forget it!
Come on … who reads all of the credits? Obviously, folks who know how to run a good boycott.
Still, to compare the two film's box office against results from pre-Covid openings is meaningless.
The M&E industry is restarting … now!
Put everything else in the rearview mirror.
It's history and something you can tell your grandkids about.
We're starting from scratch.
Or, as baseball legend Yogi Berra said, "The future ain't what it used to be."
It's the ecosystem's chance to change, try new things, develop new opportunities/make new mistakes.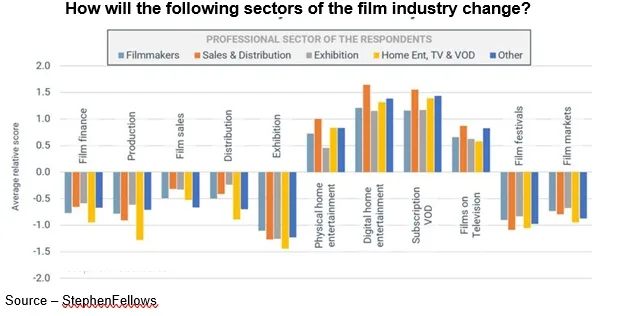 There is a pent-up demand for content globally.
Broadcast firms need to replenish the depleted libraries of films/shows.
There are global and local streaming services – subscription, premium, ad-supported – that need new, different, better content to attract/retain viewers.
Cinema owners need to fill the screens in the tens of thousands of theaters around the globe because they've been dark way too long.
There are roughly 7.8B people in the world and not everyone likes to/wants to see virus, end of the world or zombie movies/shows.
In fact, some of us enjoy documentaries, biographies, sci-fi, war and yes even romcom flicks.
But contrary to what some temperamental producers would like you to believe, a filmmaker doesn't need $50-$200M for a project budget.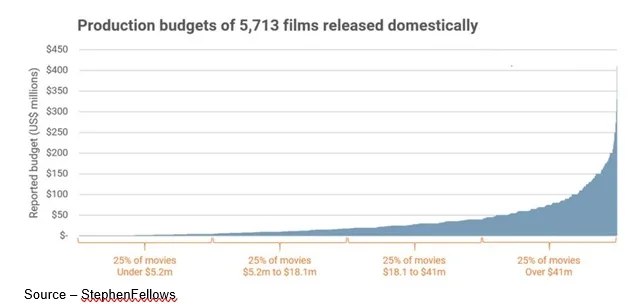 In fact, 99 percent of all of the indie filmmakers we've met and know do projects that cost less than $5M.
John Putch, who has directed, produced and been involved in studio film and TV most of his life, likes to periodically do his own thing.
He has a simple rule for his micro budget projects that bear the Putchfilms name – the budget can't exceed the price of a very nice new car, $100K.
That rule, plus a heckofa' lot of creativity, has enabled him to develop a cult following for Route 30 Trilogy, Mojave Phone Booth and The Father and the Bear which combined, have earned more than 60 film festival awards.
While the major studios are working to deliver expensive projects; Ampere's Guy Bisson noted at the Venice Film Festival, "The positive is that the independents are the ones to fill that space."
Indie filmmakers have a rich array of tools available that they can use with their creative talents to produce a video story that will find an audience.
In today's digital creation world —video storytelling is data with a soul.
During a panel discussion at the Festival, Bisson noted that the pandemic reset has been a boon for the new and rapidly emerging streaming and VOD industry.
While Netflix has had the streaming industry pretty much to themselves for nearly 13 years; today, there are thousands of local and international platforms being launched and expanding.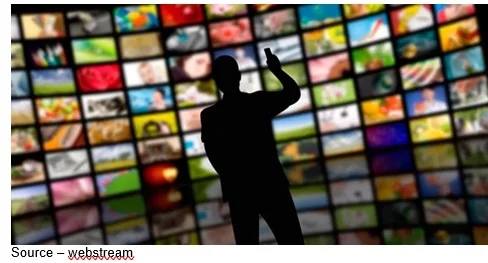 Yeah, the market is getting crowded, but they all require content to stay "on the air."
While streaming services garner all of the media coverage, noise and excitement; a lot of people are forecasting the demise of traditional pay TV.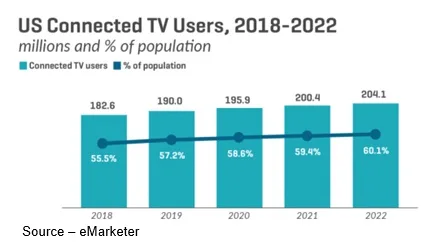 Traditional Pay TV is a vital distribution channel for studios and can be important opportunities for indie filmmakers.
As anyone who has jumped through the hoops will tell you, doing deals with them can be difficult for indie filmmakers. However, success with them can significantly impact your reach and potential.
The big question that no one can really answer is how many streaming services will people keep after the excitement wears off and the growing monthly charges get old.
Sports are the most commonly cited reason consumers keep their traditional service, even when they add a couple of streaming services.
In addition, the need to aggregate all of their entertainment sources there is a growing issue with people.
How long does it take you to surf from one service to another to find content you want to watch?
Thought so.
Traditional pay TV services and fiber that already connects millions of homes around the globe could become the solution to the dilemma.
But the biggest questions on everyone's mind in the M&E industry are can the cinemas survive and how quickly will people return in large numbers to enjoy a film the way it was meant to be enjoyed … on huge screens sitting in big luxurious seats with lots of expensive food.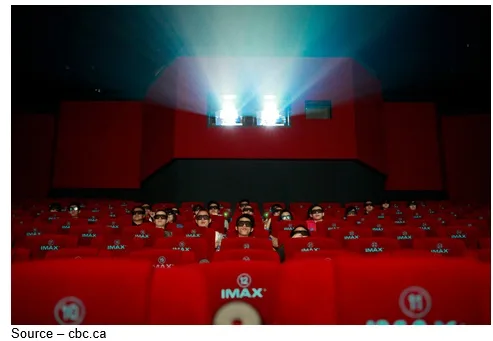 While there has been a pent-up consumer demand to return to an entertainment evening in the theater, cinemas around the globe have only recently cautiously opened.
Cinema owners have been aggressive in their cleaning activities and established clear guidelines for ticket holders – masks, social distance seating – but only the most ardent moviegoers have rushed back to the theater.
Studio execs and movie house owners also want the occasional and sometimes ticket buyers back.
However, you have to keep in mind that the most effective marketing for any product/service is word of mouth. You know, folks tell friends and family and the word will spread.
People will slowly return to enjoy the expensive popcorn/junk food and … movie.
Tentpole films like Tenet, The Quiet Place Part II, Mulan, The Eight Hundred and other high-profile films have been shown in theaters around the globe for the past few months and a lot of ticket counters have said the results were an embarrassment or disappointing, but they will improve.
Heck, even Netflix co-CEO Reed Hastings said recently that once Covid recedes, people will return to theaters.
After all, the majority of studio titles (low- to mid-level as well as major productions) haven't shifted or temporarily shelved their theatrical release dates.
In addition, there hasn't been a mad rush to move them D2C.
Marvel's Black Widow, Pixar's Soul, Warner's Wonder Woman 1984 and Dune, as well as national and international projects are scheduled to fill the screens through next Spring to entice more seats in seats.
We found it interesting that many ticket counters said that the low cinema attendance was due to the fact that one of the requirements for reopening theaters was that they could only have 5-50 percent occupancy (depending on the country).
True but…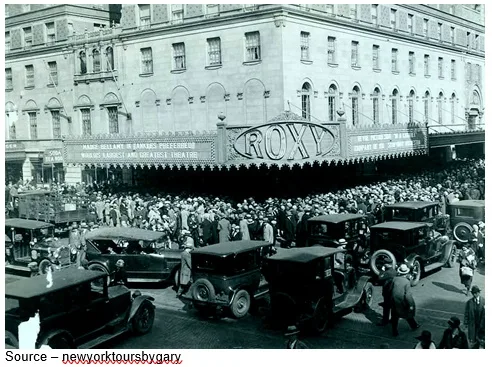 Even before the closure of New York City's famed Roxy theater in 1960 and other grand dames of luxury cinema, movie attendance had been on the decline.
Box Office Mojo reported that prior to the pandemic shutdown movie houses in China, (the second largest movie attending market behind the US), seldom had more than 15 percent occupancy.
Since their July reopening, attendance has grown and some people believe the Chinese movie theater market could surpass US attendance.
Global ticket sales could return to their 2019 record of $42.5B within two years–perhaps even faster, given people's need to socialize. The key will be movie theater owners maintaining the new cleaning and safety policies so the new normal becomes a natural part of going to the movie.
Delivering a great in-theater experience, a roster of 'gotta see' blockbusters and exciting movies will increase people's desire to enjoy big screen films with others.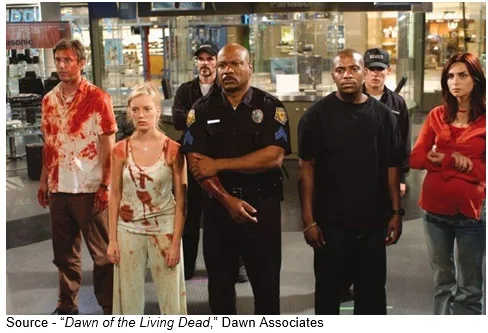 When that happens, more people might pay attention to Peter's observation in Dawn of the Living Dead when he said, "I've been thinking … maybe we've got a good thing going here. Maybe we shouldn't be in such a hurry to leave."
Going out to a movie might be as enjoyable as it was when you were a kid.
# # #
Andy Marken – [email protected] – is an author of more than 700 articles on management, marketing, communications, industry trends in media & entertainment, consumer electronics, software and applications. An internationally recognized marketing/communications consultant with a broad range of technical and industry expertise especially in storage, storage management and film/video production fields; he has an extended range of relationships with business, industry trade press, online media and industry analysts/consultants.