Shadow of the Tomb Raider Ultra Ray Traced Shadows Performance and IQ Analysis
It's been about six months since the Shadow of the Tomb Raider released, and the long anticipated patch number 13 that finally enables ray traced shadows and DLSS dropped yesterday. This is the third game that takes advantage of NVIDIA's RTX cards' capabilities after Battlefield V and Metro Exodus. This short performance and IQ analysis will focus narrowly on the performance of Ultra ray traced shadows at maxed-out settings comparing ray tracing off with ray tracing on using TAA and also with ray tracing on plus DLSS.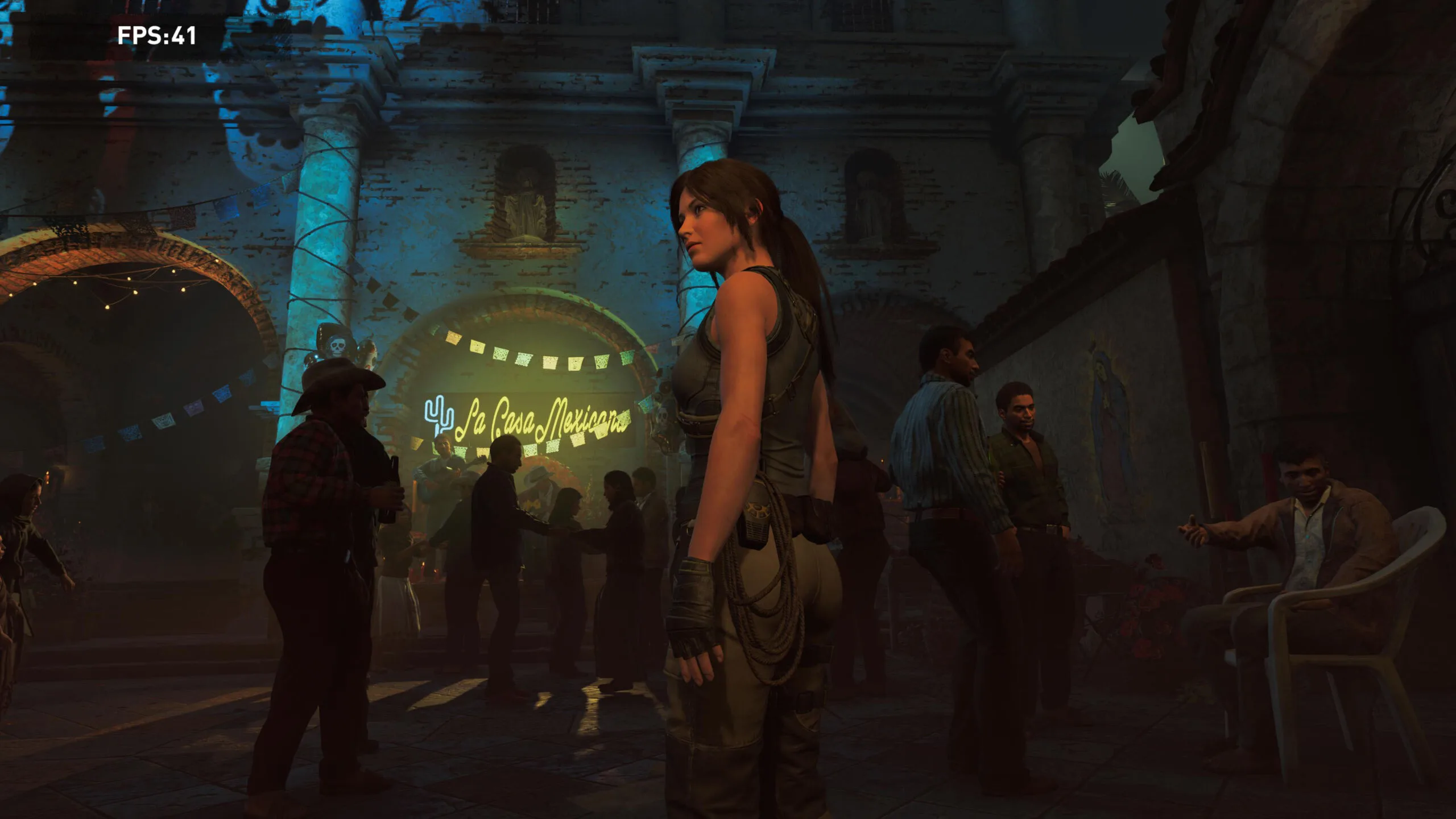 We will check the performance of the four Turing RTX cards – the RTX 2080 Ti, the RTX 2080, the RTX 2070, and the RTX 2060 – as they are the only cards for now that that have support for the DirectX ray tracing API. In April, NVIDIA promises a new driver update that will bring this support to all GeForce Pascal 10-series cards from the GTX 1060 6GB and higher. It will be interesting to see how well Pascal cards handle ray tracing, and we will explore their performance then.
Current Requirements & Patch Number 13
The following is quoted from the Steam Community Patch Notes.
New features included in this patch:
Nvidia's Ray-Traced Shadows
Support for DLSS.
The following requirements must be met to be able to run Ray-Traced Shadows or DLSS:
Window 10 update 1809 or higher
Nvidia's RTX 20- series GPU
Nvidia's latest drivers 419.35 and up.
Image Quality
First let's check out the image quality. All of our settings are completely maxed out and are set beyond the Ultra preset, and we are currently only testing Ultra DirectX ray traced shadows.
There are two other ray traced shadow presets: Medium ray traced shadows for selected point lights only, and High which enables additional spot and directional lights including the sun which replaces the traditional shadow images. However, we picked Ultra as the most spectacular setting which further improves on Medium and High by adding translucent shadows and additional rays, but it is also extremely demanding on performance.
It is best to open these 4K images full-sized if possible in separate tabs for the best comparisons. These images are captured at the same place and moment in time, but they are not identical.
Ray Tracing Off with TAA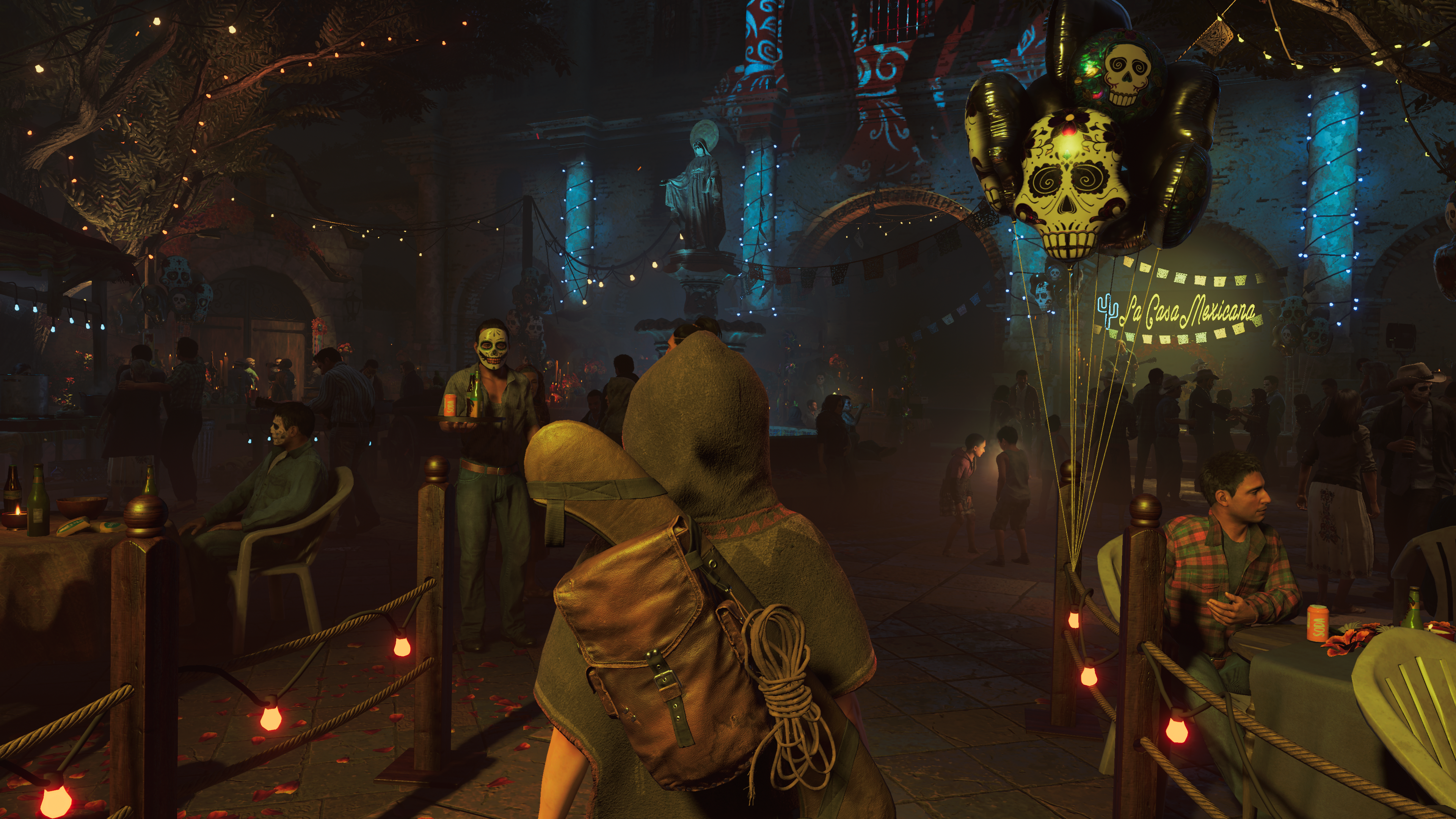 The shadows are unnatural, hard, and solid even though the devs are using the best non-ray traced ultra shadows with traditional shadow maps and lighting. The children that are playing with the sparklers cast no shadows.
Ultra Ray Tracing On with TAA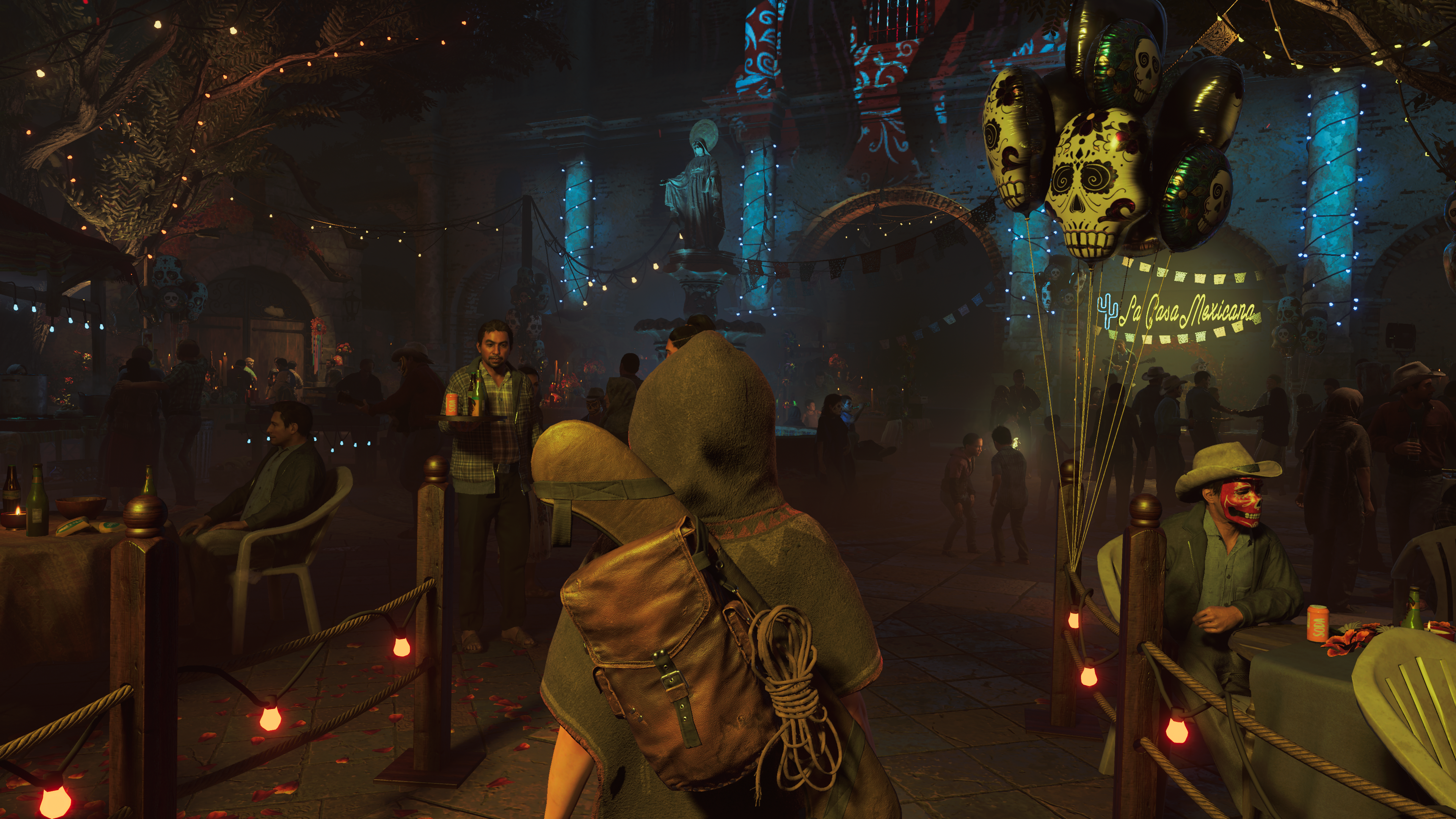 Turning on ray traced shadows brings more realism to the image and the shadows blur naturally and are far softer than anything that traditional methods bring which is especially noticeable in motion. The sparklers now cast subtle shadows which are not seen at all in the non-ray traced image. Next, check out the same settings with TAA off and DLSS on.
Ultra Ray Tracing On with DLSS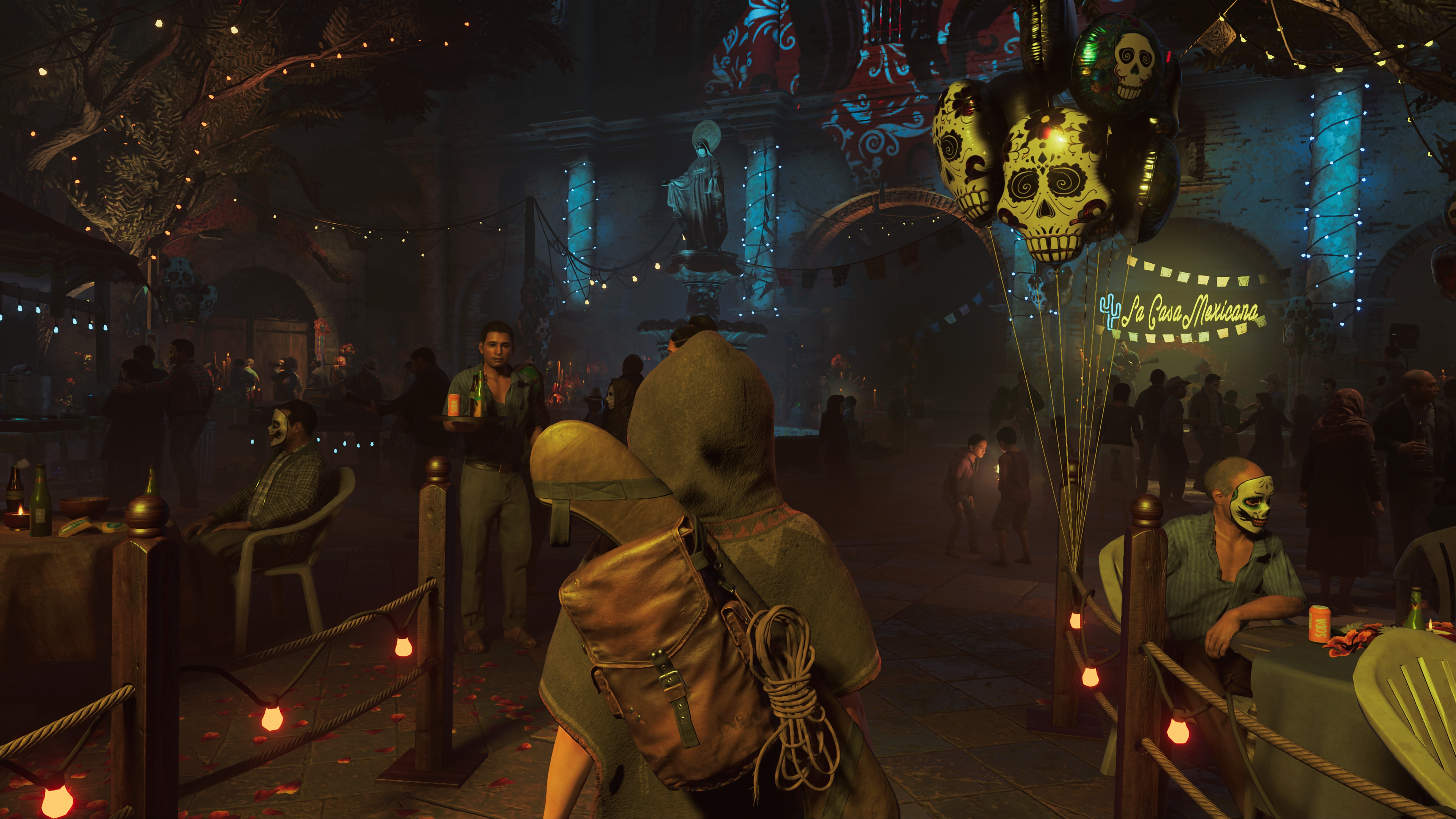 The purpose of DLSS is to provide similar image quality to TAA but with higher performance. The results are not identical, but the quality is very similar, although in this case there appears to be more blur with DLSS in this example. However, with the camera in motion DLSS might even look a little better than with TAA although it is a matter of personal preference.
Performance
We are testing Shadow of the Tomb Raider using Windows 10 64-bit Home edition at 1920×1200, 2560×1440 and at 3840×2160 using Core i7-8700K at 4.7 GHz and 16 GB of HyperX 3333MHz DDR4. We benchmark using the Founders Editions of the RTX 2080 Ti, the RTX 2080, the RTX 2070 and the RTX 2060 at stock settings, but with power and temperature limits set to maximum.
We use the built in benchmark which doesn't really show off ray tracing for much of it although the performance results are reliable and repeatable.
DLSS and ray traced shadows do not work with 1920×1080, however, it (strangely) appears to work with 1920×1200, as well as with the (usual) 2560×1440 and 3840×2160. There are some issues including setting resolutions properly and with a bug that allows you to set DLSS with TAA together in game, but when we tried it, our PC crashed.
We are going to look individually at each of our 4 cards, and here are the results of our testing beginning with NVIDIA's top gaming card, the RTX 2080 Ti.
The RTX 2080 Ti
The RTX 2080 Ti is the only card really capable of 3840×2160 with completely maxed out TAA settings although it still drops into the upper 40 FPS.

Turning on Ultra ray traced shadows with TAA brings this top Turing card to unplayable as frame rates drop into the low 20s. However, enabling DLSS makes it almost playable on a GSYNC display. We would suggest keeping ultra ray traced shadows by using the Ultra preset with 16xAF instead of maxing out every single setting as we have done.
The RTX 2080
The RTX 2080 isn't really suitable for maxed out 4K play at all although we have shown its performance here.

Turning on ray traced shadows with TAA brings this card to a near slideshow, and although DLSS is enabled instead, it's still not playable. However, 2560×1440 is suitable for ray traced shadows with DLSS.
The RTX 2070
NVIDIA's third RTX card was only tested at 2560×1440 and at 1920×1200.

2560×1440 is very playable on a RTX 2070 without ray tracing, but we would suggest lowering some settings – or dropping ray traced shadows to High – as DLSS isn't quite enough to get the minimums into the 40 FPS range.
The RTX 2060
We also tested the RTX 2060 at 2560×1440 and at 1920×1200.

The RTX 2060 is barely suitable for non-ray traced maxed out TAA settings at 2560×1440 and we would suggest dropping back to the Ultra preset and/or lowering some settings. However, using ray traced shadows even with DLSS at 2560×1440 will still require dropping settings and/or lowering ray traced shadows to High or Medium.
Conclusion
This brief performance analysis and IQ comparison shows that ray traced shadows are quite subtle but add to the realism and immersion a player experiences with Shadow of the Tomb Raider. DLSS isn't quite able to overcome the performance deficit of using ray tracing, but it makes a solid improvement that is very welcome. Perhaps later patches and NVIDIA driver updates will improve ray traced shadow and DLSS performance, and if so we will report on it for BTR's readers.
We welcome the addition of ray traced shadows to Shadow of the Tomb Raider and appreciate this big step forward toward more realistic looking games. We are looking forward to the day when fully ray traced AAA games will become available and we will continue to track its evolution.
We are back to benching the latest Adrenalin Software 19.3.2 using a RX 590 and RX Vega 56 tomorrow and will also return to virtual reality benching this week.
Happy Gaming!