Performance Summary Charts
Main Performance Gaming Summary Charts
Here are the summary charts of 19 games, six hybrid, and three non-synthetic tests. We note and specify the main in-game display, graphics, AA, and scaling settings on the performance summary charts below. The benches were run at 2560×1440 and at 3840×2160.
We compare three graphics cards and list them listed in order starting with the TUF GAMING RTX 4070 Ti OC (yellow text), the AORUS RTX 3080 MASTER, and the EVGA RTX 2080 Ti BLACK.  All results, except for 3D Mark Fire Strike, Time Spy, and Port Royal hybrid tests, show average framerates, and higher is better. Minimum framerates are next to the averages in italics and a slightly smaller font. Minimum framerates are expressed by the 1% percentile FPS (P1), and higher is better.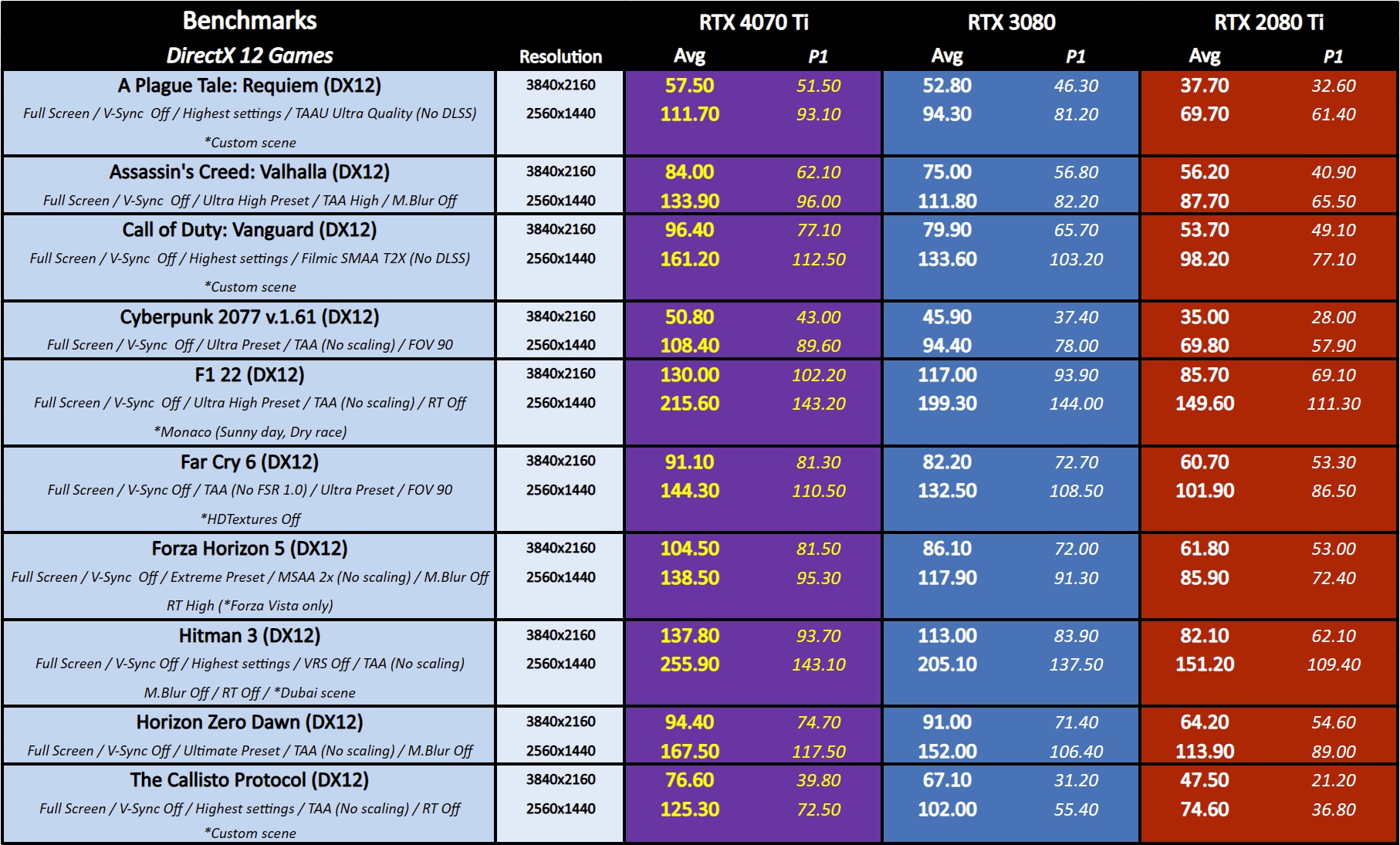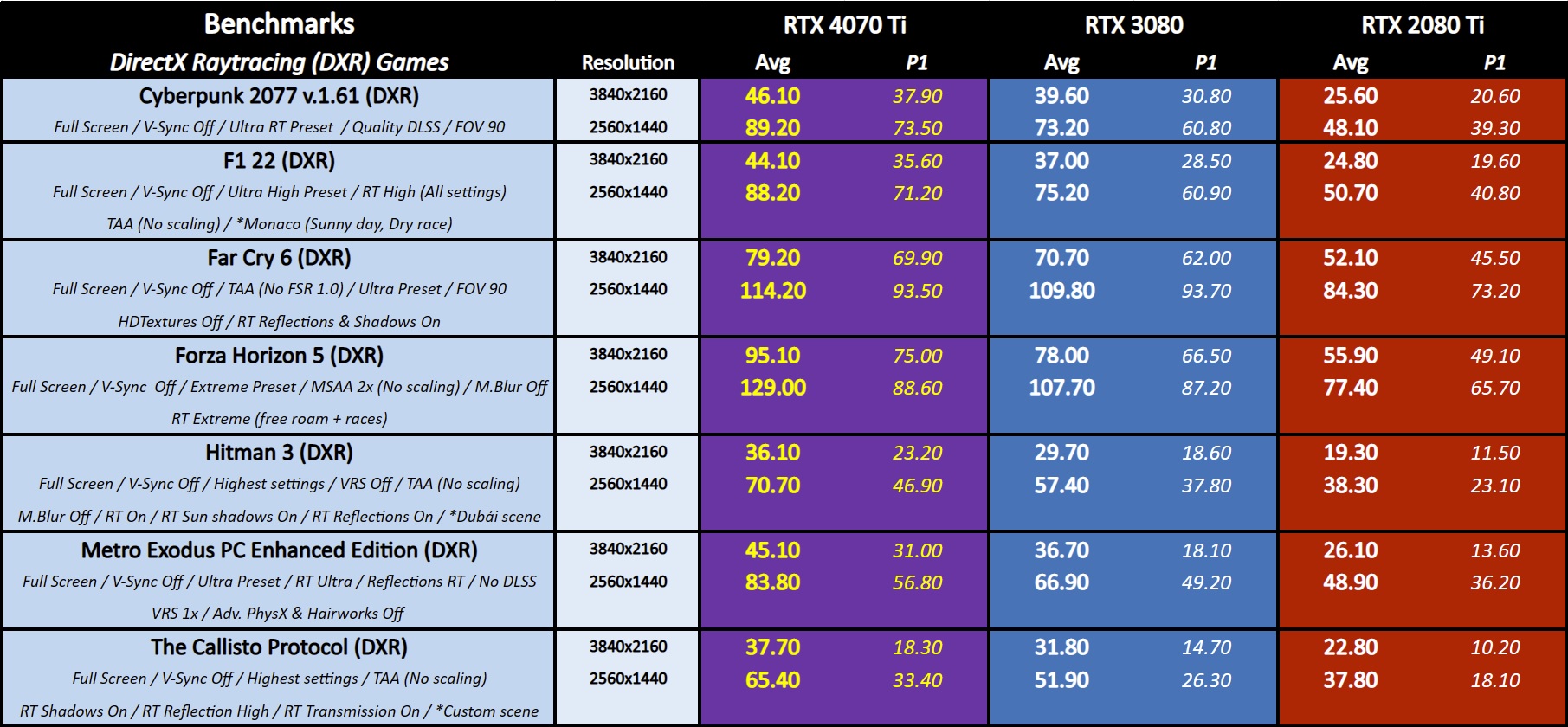 Here are the hybrid and non-synthetic benchmark results.