A Company's Reputation Is Built by Individuals Every Day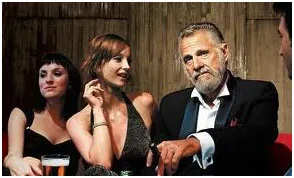 Most Important – The most important man (or woman) in the world doesn't get there by telling people how important he/she is but by others saying how important he/she is. When sharks have a week dedicated to you, when your mother has son tattooed on her arm, when you can speak Spanish fluently with a Russian accent, you are — the most important man in the world.
"It is not necessary to change. Survival is not mandatory!"
"There is a penalty for ignorance. We are paying through the nose."
We've been a long-time admirer of Dr. Deming and his writings.
"Out of Crisis" was published in 1986 and his 14 Points of Management are still being practiced today. His writings take on an added meaning in the wake of today's always on, instant communications.
We first met Dr. Deming at a telecommunications trade show in D.C. in 1990, where he was one of the keynote speakers on the changing face of the industry. We met him again a couple of years later at what was to be one of his final management seminars before his death.
It was difficult to believe that at 92 he was still taking every opportunity to tell managers how they could carry out changes that would affect their personal growth as well as their organization's.
Inside the Man
At the reception following the 1990 keynote, we asked one of his assistants why he continued to maintain such an active schedule and how he possibly juggled all of the information requests.
Her answer was "He is 100 percent committed to what he does. He never does anything halfway, doesn't try to slide by. He immediately responds to every inquiry – postal and email – even if it to say he is going to have someone else in the organization handle the issue or to say he doesn't know but will get back with the right answer (and he does) or to simply provide the answer/information."
She explained that no one went unanswered more than 24-hours and he generally responded immediately or in a couple of hours.
She added that he firmly believed that the best manager is the one who communicates quickly, honestly and accurately. He never went to bed at night without clearing up his correspondence–even if it assigning it to someone to handle.
"He practices what he preaches," she emphasized.
He wrote clearly and effectively.
He never initiated a project that couldn't be done properly.
Of course, that doesn't apply to you because you're too busy aren't you?
Focus on Support, Cooperation
We thought about Dr. Deming's reputation management philosophy and writings recently following an evening of email discussions with a writer friend.
He needed information for a piece he was working on.
He needed more than just our company/product info; he wanted market/industry facts, research and illustrations.
He was up against a deadline and was tired of folks stringing him along and people who wouldn't talk about anything but their product (he suggested that was the only thing they knew).
His media outlet wasn't one of those that sets the world abuzz.
His article probably wouldn't make or break the company.
But…he and his project were important to him…and therefore to us. After all, we had a professional obligation to assist him… it's our job, our responsibility.
Dr. Deming was in his 90s and still had a sense of urgency in responding to queries.
In his mind, the head of a $50 million firm deserved the same level of professionalism as the head of a Fortune 50 firm.
Dr. Deming didn't view inquiries as an interruption to his work, but rather the reason for his work.
The institute he established built its reputation on quality – quality of information, quality of work, quality of response.
That's the way your company's reputation should be built, managed, protected.
Corporate Reputation Ownership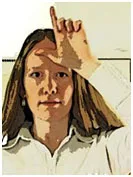 Wrong People in Charge – A company's image and reputation can't be assigned to or owned by one group of people. The firm's reputation is established by the CEO and is built and reinforced by everyone in the organization– one person at a time, one day at a time. Over inflation of one person's importance and value to the organization not only hurts the individual, it hurts the company.
Some people claim with pride, and authority in their voice, that they control their company's reputation management program.
Who's kidding who?
You can only manage your own reputation and how it supports management and the company.
Senior management controls, guides and shapes an organization's reputation.
If they emphasize the customer first and lead by example, employees understand their responsibilities, their priorities.
This is especially true today where news, access, impact are instant.
The Internet flattened the organization and tore down the walls and doors.
Anyone can have direct access to anyone in the company.
How employees handle, respond and serve these individuals reflects the company's reputation.
If some folks are sluggish, non-responsive, act like guardians of the gate, people simply find alternative routes, alternative sources for information.
Lost Opportunity
For example, a writer once told us of an incident with one of the world's largest software firms.
He was working on an animation story and contacted the usual suspects (public relations) for assistance. In his own words, he said they "lied to me flat out…or were just plain stupid. I asked to talk to someone in their animation group and they said 'we don't have any'."
After several failed attempts, he went to a program manager he had met at last year's CGW (Computer Graphics World) who gave him the contacts he needed.
The story was completed without them but guess who'll take credit?
Oh yeah!
True, there are those organizations that have simple, straight-forward policies – shut up or die!
Sure, it's an outmoded policy because there's always the supply chain.
Still, that's the environment folks choose to work in; but they don't develop the reputation management policy…they just guard the front door.
In today's global economy where firms simultaneously cooperate, compete and litigate, there's someone willing to help.
Regardless of the path taken, the results will be the same.
The department or individual doesn't destroy the company's reputation by taking a "we're not talking/not helping" position.
However, they do damage their reputation when they refuse to work with people; and that approach also helps the company's image get a little bruised.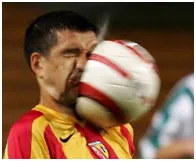 Instant Hit – With social media, it is extremely easy to get hit by negative comments, negative statements that you never saw coming. The blows to a person's reputation hit hard and can have long-term effects on the individual. Knowing how, when and if you should respond, rather than immediately striking back, often helps the individual's reputation.
A reputation – from Dr. Deming's perspective – is something that is built and reestablished every day.
It is built with each phone call, each email, each release, each post, each Tweet, each decision and each action.
It requires constant attention to learning and changing.
For most of us building and maintaining our reputation isn't optional, it's mandatory…personally and professionally!
# # #