Filmmakers Take Center Stage in Creating Tomorrow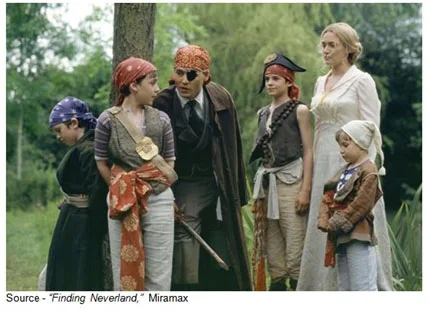 This year's NAB (National Association of Broadcasting) show was healthier, more interesting and more technology driven than ever.
The big (good) news for them was that ATSC 3.0 – the next generation of broadcast standard that will benefit viewers, broadcasters, manufacturers – is real!
Some consultants said the tipping point for digital distribution of film and TV will be when 20-30 percent of consumers adopt it. Heck, 70 percent of households now pay for video streaming; so it is mainstream.
ATSC 3.0 will let people view the synthetic (digital) content on their TV, computer, tablet and iPhone.
Encoding is improving/evolving to handle even higher volumes of video online and that's important considering 4K/HDR content is coming on strong and VR (virtual reality) headsets were this year's drones (which were also everywhere).
Behind the Glamour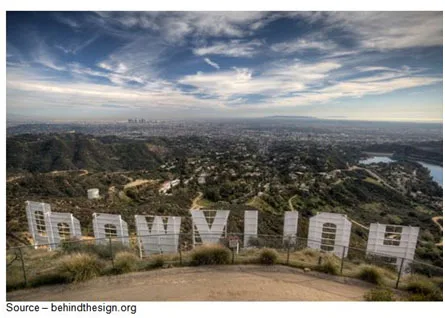 With the distribution gates knocked down, everyone at NAB was looking for better, faster, easier and cheaper ways not just to deliver tantalizing content but eye-catching content.
From cameras to storage, everyone was showing off 4K content, which is light years better that when Waterworld was used to show off HD.
But even bigger than 4K, HDR (high-definition resolution) was the new low bar for bringing people into booths this year. And later this year, it will be what every channel and every outlet will be showing people on the big screen as well as TVs and streamed to phone screens.
Even if all of the pipes aren't as robust as they need to be, a minimum of 15Mbp and preferred 25 Mbp, CDNs (Content Distribution Networks) are determined to deliver using ABR (Adaptive Bit Rate) technology.
Simply stated, depending on the bandwidth connection, the provider can automatically tune the bit rate of the video stream to match the available resources.
So if you have a high-capacity fiber connection, the quality of the video stream will ramp up. If you're into mobile internet connections, the quality of the stream will drop to where it is still reasonable for your small screen to handle the lower throughput.
The approach can reduce the bandwidth load by as much as 20 percent while still improving the streaming quality.
Thank gawd, because:
There are three billion internet users
Mobile Internet penetration should reach 71percent by 2019
Usage per device is expected to triple by 2019
192 countries have 3G mobile networks (about half the global population)
Smartphones are the majority of handset sales WW, tablets exceed PCs
Over 2B mobile apps are available and are downloaded nearly 200B times
Time spent using mobile apps exceeds mobile browsers
When they weren't strapping on headsets in the booths, people were hungry to learn how they could implement the latest technical trend in their visual stories – VR.
The Tellywood crowd served up a rich menu of the creative and technological work they were doing with sessions on how immersive storytelling can be used with immersive technology.
The Creative Master Series gave some very interesting behind-the-scenes looks into what VR can do to draw and involve even the most skeptical viewer.
In addition, the major studios worked with partners on the floor so everyone could experience some of the trailblazing VR work that had been done with Bullet Train, the Martian VR Experience, Gone and especially some of the work Industrial Light & Magic was doing on Star Wars.
Making Money

With the traditional content channels quickly fading, studios; networks; CDNs and producers also paid close attention to formulas and discussions on how to ensure their front-end investments delivered optimum financial returns.
Blockbuster $l00M weekends will continue to be possible but the business model for OTT and individual streaming is changing.
Subscription-based services and targeted advertising models will continue to do well for some; but even then, the daily return for the content owner will be pennies per view, not dollars per view.
But some have begun wondering how they can predict and even "guarantee" a reasonable ROI (return on investment) even before the script is approved.
Tellywood had done it for years.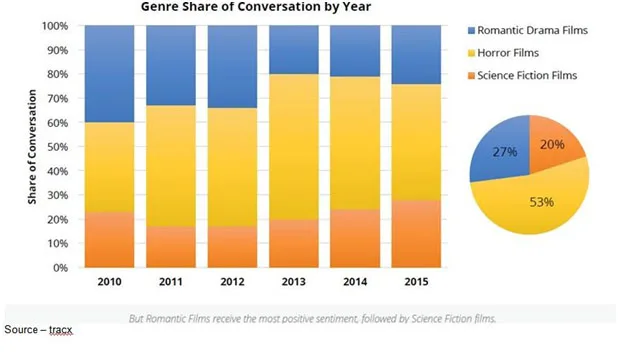 They have a tentpole film or TV show and they do sequels and spinoffs. It works:
Bond has been around for more than 10 films
Star Wars is already working on number eight
Bourne is still living and fighting
CSI spinoffs are around the globe and in the cloud
You just keep riding the horse until it gets old and tired; then you jump on a different horse.
Netflix, Amazon, Hulu and YouTube had a more technically refined solution. They gathered all the Big Data possible from views and viewers, worked their data crunching/analytics magic and BAM! They could more precisely determine what new projects would capture people's interest on the front end of the production consideration cycle.
It has worked great for Google (YouTube) for years. If you like stupid cat/dog tricks, they fed you links to more of the same.
Netflix profiled the best series people would rent/download even before they launched House of Cards and Orange is the New Black.
The Indie Market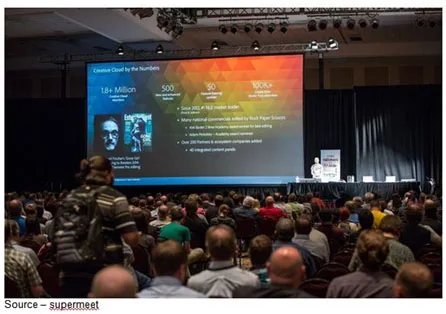 I thought about that dilemma while I walked around SuperMeet which is an evening event held at both NAB and IBC (International Broadcast Conference) every year.
At this year's event there were about 1,000 Indie filmmakers who met at the Rio Hotel to catch up on what they've been doing, their film/production work and to freely explore/exchange new ideas.
The attendees were just a few of the 10s of thousands of filmmakers around the globe who work ridiculous hours doing projects that range from feature/documentary films to corporate work, commercials and episodic work.
To keep them current on the trends and technologies, the organizers put together a very good program; and as with everyone else this year, VR took up about half of the evening. The rest was devoted to 4K and HDR hints, ideas.
The big difference between this group and the "mainstream" content producers is that they don't have the luxury of a studios or Netflix IT (information technology) department and number crunching systems. They just do what their client and/or their gut tells them to do.
Lots of times it works well and occasionally, exceptionally well.
For example:
For years, Jim Courtright, of Big Thinking by the Hour in Chicago, has focused on creating company and product marketing videos.
He has conceptualized, shot and produced educational and informational videos for companies that you have probably seen at trade shows, in demonstrations, on websites and increasingly, on social media.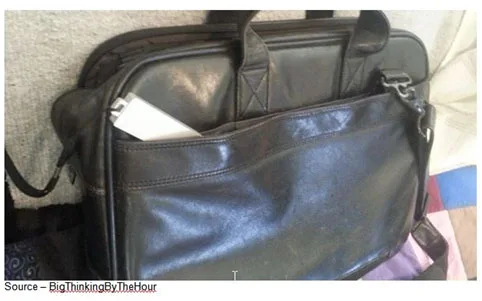 Like most of us, he saw people increasingly using their small screen devices for everything to communicate with friends/family. In addition, the smartphone is rapidly becoming the source of many people's news, information and entertainment.
But most of the company ads he saw on his iPhone were simply a shrunken TV- or PC-viewable ad.
"Want to know why so many people zap or ignore the content?" he asked, "It's an interruption and a very uncomfortable interruption."
He redesigned his website to educate folks on how mobile ads needed to fit the viewer rather than expecting the viewer to fit the ads.
He also established Qwerkx (Quirky works of Video Intertainment), one video per day that is less than one minute in length that he contracts to companies for their websites to draw fan visits every day.
Courtright has proven that content can be effective without beating the viewer over the head and it can still be informative and even entertaining.
"The best thing is that it works well for organizations with big budgets and small budgets," Courtright noted.
Visualize the Sound
"You spend time 'listening' to movies, not just watching them," Woody Woodhall of Allied Post Audio told me recently. "Great sound can make a film award- worthy; bad sound can make it feel like an amateur cable production."
His comment reminded me of when I was invited to see Gravity at the Dolby Theater. I closed my eyes and could "feel" the air sucked out of me because of how effectively Atmos audio tech had been used.
Woody cited a recent project with Chris Smith, Movies in Space that was winning awards on the festival circuit. He explained that very little of what is shot on the set or in the field, except for the dialog recordings, is ever saved or used but rather replaced, enhanced and embellished to make the story stronger.
I didn't know that!
He said audio folks practice what he calls the invisible art in the industry; replacing dialog, sounds and mixing in post production. Their objective is to produce just the right effect and moment for the viewer that he says is sometimes hard to explain.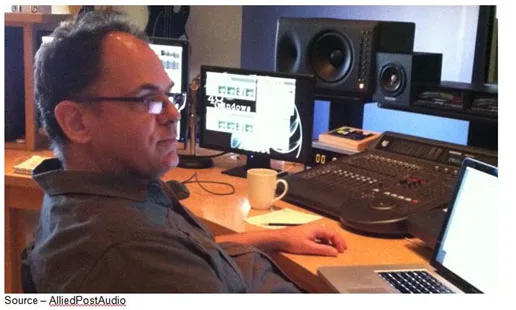 "You just know when it comes together to deliver what the producer, director wanted the viewer to experience," he said.
Woodhall cited his recent interview with the sound team of The Revenant for PVC (Pro Video Coalition), saying that sound provides the feeling, pace and enveloping universe for the filmic experience.
Suddenly I have a whole new respect for the time and care these professionals take to create a world – especially an "escape" world – of sound.
It makes me want to spend more time studying the credits at the end of the films instead of getting up and leaving or flipping to a new screen.
Virtual World
Keeping with what was hot and sexy at this year's NAB, the SuperMeet organizers devoted over half of its program to VR … in for a penny, in for a pound!
20th Century Fox's futurist, Ted Schilowitz, gave an enthusiastic view of what Indies have to look forward to as they get ready to dive into the VR pool; but the wow and now came through when Lewis Smithingham, 30 ninjas, discussed the ambitious VR action miniseries he was working on with Doug Liman (The Bourne Identity).
Smithingham describes Invisible, which will premier later this year, as representing the next wave of cinematic content and immersive storytelling.
In catching the sessions and buzz around NAB, it's pretty obvious that tech and entertainment biggies are betting billions that VR will be the way we experience movies, news, events, games and almost everything in the near future.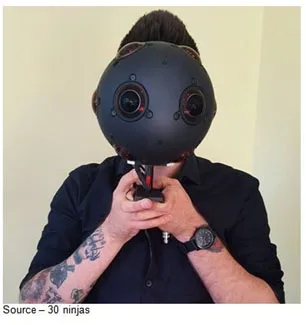 Smithingham has been steeped in VR video for more than a year shooting with Jaunt and Nokia OZO very extensively as well as with a bunch of different Blackmagic and GoPro custom rigs.
"VR is a whole new storytelling language and workflow for filmmakers," he emphasized. "A lot of folks like to talk about how the headsets can make people cybersick. They're right and wrong."
Smithingham explained that the team had gained a lot of experience in how to allow the viewer to feel he/she is affecting the story while still retaining directorial control.
He added that in the VR universe, people are able to look in any direction, which can be a little disorienting; but Liman and he had developed new ways to guide the viewer's gaze/experience using sounds, images and transitions throughout the film.
Having recently returned from a shoot in Haiti, he said the key to doing it once and doing it right was storage. For the four-day trip, he used five OWC ThunderBay 4 RAID units and multiple sets of hard drives.
"VR is a fantastic and exciting new film technology for you," he told the SuperMeet filmmakers, "but you're pumping through an insane amount of data and it is physically and fiscally impossible to do a 'do over,' even if you're shooting in your own backyard!"
Tomorrow
After cruising the aisles and halls at NAB you sorta', kinda' wonder if Timbuk3's only significant hit might be true … "The Future's So Bright, I Gotta Wear Shades."
I dunno, but I can't wait to see what happens at the Creative Storage Conference in June and IBC in September.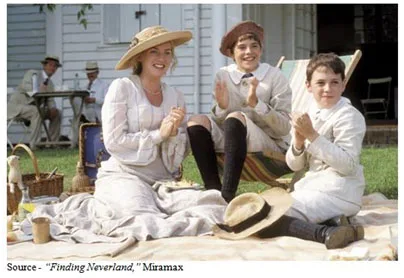 It's a helluva' time to be associated with the M&E industry and I fully agree with Sylvia Davies when she said, "You showed us we can change things by simply believing them to be different."
# # #