AI, ProAV Products Critical as the World Progresses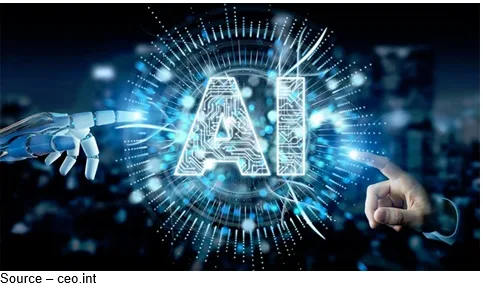 At the end of last year, the more cautious industry analysts were recommending that Pro AV folks (hardware/software/integration/service) diversify into "more economically insensitive market segments" to ride out the economic downturn they saw coming.
That sounds like a logical recommendation – go where life is constantly good and easy.
The big problem is it's tough to find a market that is economically insensitive; and if you find it, you can bet someone else found it as well. Especially since the global pandemic changed the global landscape for everyone!
But there is a glimmer of positivity for the Pro AV industry in the Asia-Pacific area.
The Asia-Pacific area was the first to be impacted by Covid-19 and learned how to limit, minimize and hopefully eliminate Covid-19.
The Asia-Pacific area has also been the first to reopen its new economy.
APAC is projected to have the strongest growth of all regions, with a 7.4 percent CAGR from 2020 through 2025, compared to 4.7 percent for the Americas and 4.5 percent for EMEA.
In 2025, APAC Pro AV revenue will amount to $126 billion, compared to $108 billion for the Americas and $81 billion for EMEA.
Regarding the bridging effect of Pro AV's video conferencing, Allan McLennan, Chief Executive of PADEM Media Group, noted, "The pandemic forced countries, companies and individuals to rethink/reinvent the way we interact and work together. Thanks to the rudimentary use of AI to support and enhance AV products, it kept things moving relatively smoothly and it has now become an integral part of day-to-day business and personal activity."
The best example of what will drive the shift is enhanced communications/connectivity – video conferencing.
For most of 2020, that meant the consumer/professional level web/video communications tools – Adobe Connect, MS Teams, BlueJeans, Google Meet, WebEx and others.
After multiple frustrating sessions, it became apparent that video conferencing will become a valuable personal and professional tool.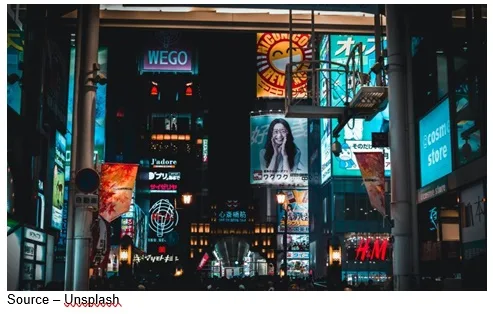 We (and probably you, as well) now participate in 2-3 video conferences, virtual conventions, meetings where the smartest person knows how to develop, coordinate and run the event but everyone else suffers through the 1-3 hours of internet connection challenges that hopefully still delivers the right message.
But even as life returns to a new normal, we've found that face-to-face and virtual events don't really conflict but in many ways, can actually enhance the outcome for all concerned.
The pandemic turned the spotlight on the importance of both AI and AV technologies in general and the value of Pro AV in almost every sector – hospitality, education, retail, government, healthcare, entertainment, etc.
2019/2020 showed what broadcast, integration and business professionals have said for a long time…video events/communications are important to commerce, but they are also difficult to conduct smoothly and effectively.
The integration of AI is becoming a natural part of the AV solutions.
Artificial intelligence won't come even close to the human mind's capabilities for years. But in 20-30 years, the sympathy; empathy; rationalized thinking and yes, intelligence we see in movies might get closer, more intuitive and may start to feel "natural."
It is a goal to work toward.
Much like humans we are modeling AI after, it is going through growth stages.
Right now, it can be considered in its infancy/preteen phase.
Consumer-based AI solutions like Siri and Alexa are early examples of issues that were recognized and addressed with advances that reflected the views, opinions and biases of its developers.
Considerable progress has already been made in recognizing and catering to a diverse audience with a multitude of interests and nullifying division/polarization between individuals and groups.
Some of the first we've seen have been very good and economic target of opportunity solutions that take excellent advantage of AI's ability to quickly, easily and accurately handle routine/repetitive activities over and over again without getting tired, bored or sloppy in their "job."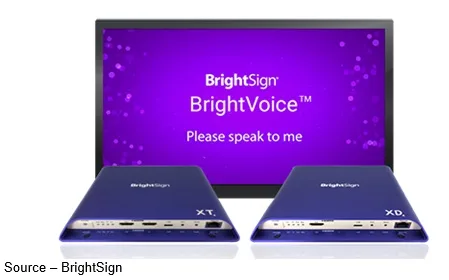 An example of the right solution at the right time has been voice-controlled/interactive signage like BrightSign's BrightVoice that provides the user with an easy-to-use, hands-free interactive experience that is becoming increasingly important with interactive digital signage and other non-touch applications.
The solutions "listen" to the user with intelligent speech-to-text decoding to provide an accurate natural voice response or on-screen response if requested.
Extremely versatile in handling routine and increasingly complex tasks, voice solutions can initiate content, music or lighting responses; making it ideal for self-guided or limited contact uses for retail, restaurant, gym, entertainment or similar venues.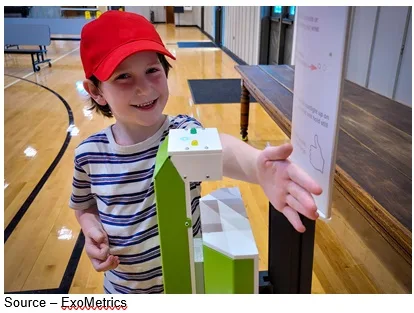 A solution that's great for continually and accurately handling a rather mundane but necessary task involved BrightSign partnering with EonDigital in their ExoMetrics solution. Just as businesses, film production, theaters, museums, schools and facilities globally began to slowly reopen there has been a need to temperature check individuals.
Having people with a digital thermometer perform the check is susceptible to the fallibility of the readers but with the EonDigital, the individual simply passes his/her wrist under the unit's monitoring head and knows instantly that they're good to go … or not.
The touch-free temperature screening unit can safely and accurately conduct hundreds of temperature checks and instantly report issues before the individual enters the facility. The high-speed measurement/analysis software also ensures the elimination of false positive readings.
In the past year, Pro AV hardware/software specialists have developed hundreds of stand-alone and networked AI-enabled solutions to handle routine and/or risk-potential tasks to help organizations and individuals return to a new normal.
AI's ability to efficiently and effectively personalize Pro AV systems will be an important aspect of the industry's profitable growth.
It is estimated to be more than $55B globally this coming year and a CAGR of nearly 11 percent over the next five years.
"AI has become a vital part of the AV industry and most notably in the broadcast and media industry especially in the editing and media management areas with remote services from responsive companies such as EditShare, Dalet and Teradici," McLennan noted. "Interestingly, these advances have given the Pro AV a boost in cataloging, metadata detection and a generation of meaningful data management efficiencies of the media as well as intelligence gained from the viewer."
"Enriching and redefining entertainment, education, collaboration, AI and AV have quickly evolved from nice-to-have solutions into strategic assets for businesses and institutions," he added.
One of the best ways to illustrate how AI and AV are seamlessly blending with daily activity is to see how they will be part of our day-to-day office activities.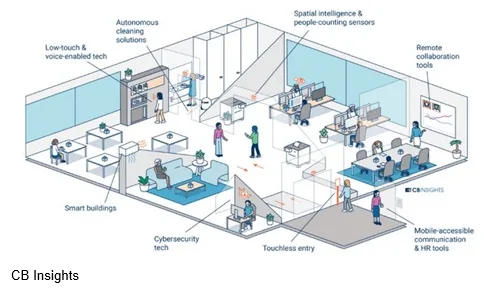 Anand Sanwal, president of start-up/VC tracker CB Insights, recently published an overview report on the tech-enabled office in the post-Covid World – https://tinyurl.com/y5nm2my5. The report illustrates that it's not a matter of where AI/AV technology will used but rather how do we function without it.
From touchless, temperature-monitored building entry to voice/facial-activated operations to remote collaboration tools; businesses, retail operations and hospitality venues will seamlessly integrate AI/AV into everyday environments. They will quickly become the seeing/unseen functions that are unobtrusively there to enable, assist and protect us.
Industries that are implementing solutions for tomorrow are hospitality/transportation which are investing today, recognizing that it will take time for business to return to "normal."
Hotels are adding touchless locks and room amenities. To encourage and accommodate the backbone of their operations, they are adding video conferencing capabilities in rooms so guests can stay in touch with associates around the globe.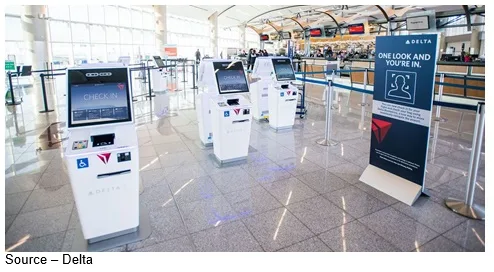 One of the best examples of AI/AV integration has been Delta Airlines; which back in 2019, unveiled the first US biometric terminal using automatic check-in, facial recognition and RDIF bag tracking. The company even installed large direct-view LED signage that gives the viewer current status information on his/her flight that only the individual can see. It didn't change your wait time, but you felt better when they recognized you as you.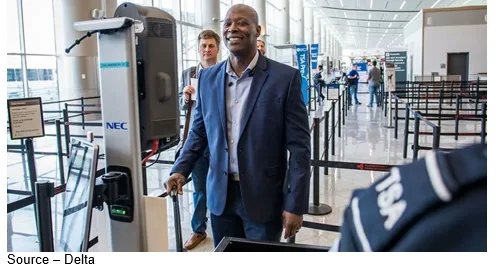 Facial recognition/identification is being deployed in airports around the globe to reduce/eliminate the need to have humans view passports and check the images and the face of the person preparing for the flight. When combined with new safety and health processes and procedures, the AI-enabled AV solutions make it faster, easier and more stress free for people to return to air travel. Slottica: https://kasynopl.com/slottica/
More than 10 years ago, we saw the prototype of a retail digital sign with a small embedded camera that would scan a consumer coming into the store. The networked system would scan the retailer's database to see if the individual was a return customer, acknowledge him/her and make recommendations based on past purchases–even if they were made at another store.
At the time, it felt spooky, intrusive.
Today, as brick and mortar retail struggles against online competition, this immediate individualized recognition helps develop a closer, personal relationship between the retailer and consumer.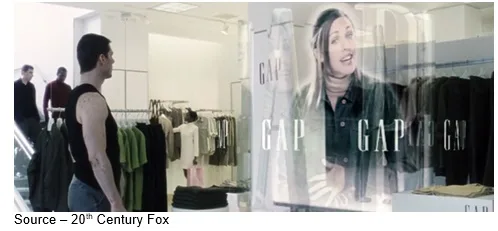 The increased use of AI-enabled voice/facial recognition combined with timely personal acknowledgement, suggestions and recommendations are just what younger shoppers want in their engaged, communal retail experience.
When combined with large LED screens managed by centralized media players/controllers, the trip to the store or mall is transformed into a more personalized, interesting, exciting infotainment experience that is more meaningful, more memorable and more enjoyable than is possible with a sterile, impersonal online purchase.
One of the biggest challenges the industry (suppliers and integrators) face is not simply ensuring personal data remains personal and private but also addressing governmental concerns that AI-enabled AV solutions are built around open democratic values and serve the individual and public, not special interest or governmental entities.
This is especially true in the education sector which is being completely overhauled to take optimum advantage of video conferencing, individual and group classes and remote collaboration.
While the pandemic brought air travel to a virtual standstill, fortunately video conferencing and collaboration tools/solutions kept businesses and economies moving.
But with advanced AI integration with AV solutions, airlines are cautiously optimistic that business and personal air travel can recover because people like to get away and there are always times when true face-to-face meetings/discussions are important.
Perhaps the biggest short-term challenge the industry has faced as the world slowly emerges from the pandemic is successfully and safely integrating AI and AV technology into the educational field.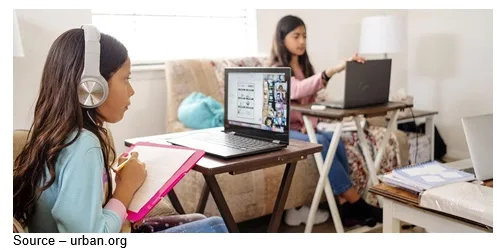 Until this year, the concept of remote education was a good idea and a long-term goal – giving the student (pre-school, grade/high school, university) the individualized assistance and information he/she needed, no matter where they were located and just when they were ready to learn. It was something educators wanted to achieve … someday.
Covid-19 forced schools, educators, tools providers (hardware/software) and students to not just make remote AV-assisted education work but to address all of the issues/challenges in real-time.
AI is interlocking key technologies – speech-to-text, natural language processing, predictive analytics, machine learning, cloud AV conferencing/collaboration – so educators, students, tutors and parents can carry on video conferences and share real-time data/information to safely, securely and reliably deliver the best individual and communal education possible.
Global online education is expected to increase by nearly 33 percent annually over the next five years.
"It is perhaps the biggest challenge, the biggest opportunity facing Pro AV providers/integrators today in bringing smooth transitions and connections for students, teachers and their schools," McLennan emphasized.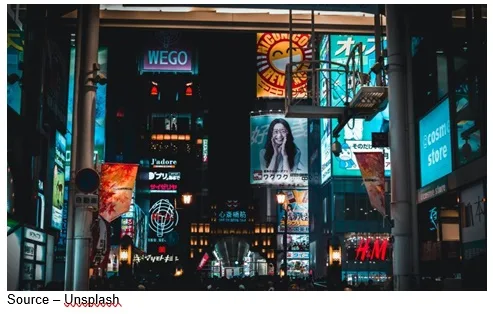 At the same time, the rapid integration and deployment of AI-enriched professional AV solutions face potential risks that only ethical human AV and AI professionals can protect the global community from the:
inappropriate, unlawful use of AI in our AV media
development, distortion, amplification of disorder, hate speech
systemic imbalances between individuals and groups
denigrating, discouraging diversity
The biggest challenge for developers/integrators is that the AI-driven AV systems and solutions the industry is not only reaching and enriching the target audiences but also catering to and assisting the most diverse audience possible.
The products ProAV solution developers and integrators deliver need to provide a symbiotic autonomy … seamlessly bound human and intelligent systems for rapid and accurate exchange of quality information.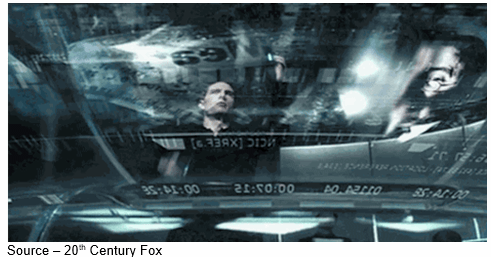 To paraphrase what Danny Witwer said in Minority Report, "If there's a flaw, it's human."
# # #
Andy Marken – [email protected] – is an author of more than 600 articles on management, marketing, communications, industry trends in media & entertainment, consumer electronics, software and applications. Internationally recognized marketing/communications consultant with a broad range of technical and industry expertise especially in storage, storage management and film/video production fields. Extended range of relationships with business, industry trade press, online media and industry analysts/consultants.