The Hunt for Post Solutions at NAB, IBC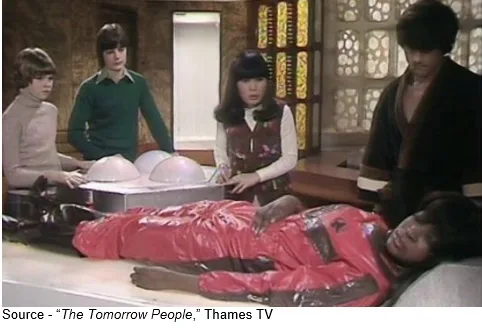 It's interesting that with all the creative and craft associations around the globe it's impossible to attach a precise number to the films, movies, TV segments produced annually.
The normal answer is … a lot!
We took a swipe at the figure recently by checking IMDb which listed 10K films produced last year even as the industry struggled through the pandemic.
The lucky project investors had their productions completed before studios/lots went dark.
Lucky because they had all the RAW data and all they had to do was turn it into a finished project.
Suddenly, you didn't hear any of them say 'Fast, cheap, good – pick two;' they simply said, 'get the D*** thing done so we can show/monetize our work!"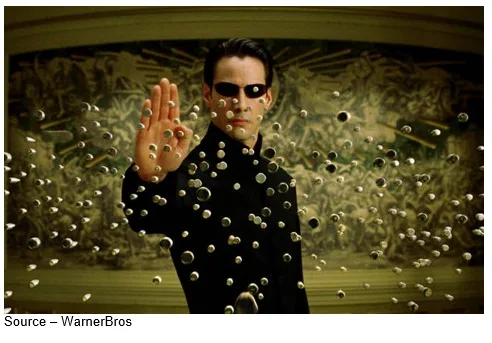 The director of post-production became the most important person in the room ramrodding the work of the sound/picture editor, VFX, CGI, colorists, foley, DIT and other creative/craft folks to do whatever it takes, wherever they're at in order to complete the work … now!
Yep, post-production was – and is – the place where the real project work gets done, even though the Wall Street Journal's Phil Izzo proclaimed it a "dying industry" based on research by IBIS World back in 2011.
While productions shut down, post-production continued around the globe as creative specialists in India, Nigeria, Americas, South Korea, China, everywhere turned to remote workflows from their bedrooms, home offices, kitchens, gardens.
Often the hours were somewhere between long and brutal because the industry had only been inching toward and planning for virtual post-production.
Whether it was a multi-million-dollar tentpole, feature film or TV show; reshooting was no longer an option and it fell to post-production to fix it.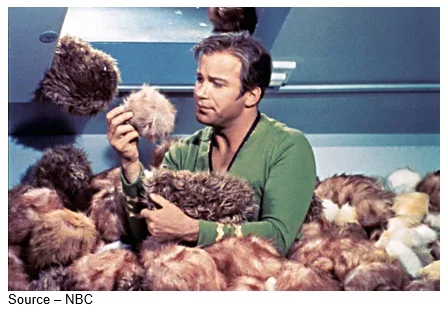 Whatever the problem/issue … solve it!
The industry has been moving to refine/streamline video content production since 2006 when the major studios like Disney, Warner Bros, Paramount, Sony, Universal, others founded MovieLabs, a think tank to enable the future of film and TV production.
Before anyone had an inkling that the world would come to a screeching halt in 2019, the organization published a blueprint white paper – test.movielabs.com – for all studio content to be created and ingest straight into the cloud without needing to be moved.
"MovieLabs with the support/assistance from insights gathered from firms around the globe developed a significant roadmap for the industry," said Allan McLennan, CEP/Media, Head of M&E North America, Atos. "They outlined critical targets but recognized that while there had been great advancements there were new needs developed due to those successes–especially in the demand for low-latency engagement and project scaling."
All of the industry's hardware, software and service providers moved to deliver solutions – Adobe, Avid, Dolby, Microsoft, Blackmagic DaVinci, AWS, IBM, Frame.io, Apple, EditShare, Lumberjack, Autodesk, Nvidia, large/small storage firms, and others.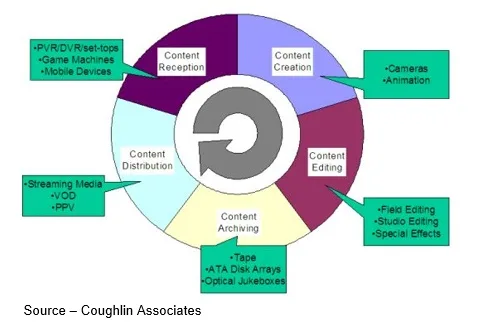 The objective was to enable large and small video creators to take advantage of cloud-based workflows, archives and computing resources for production, post-production, content delivery and archiving.
Or, to put it simply, leverage every bit of creative work.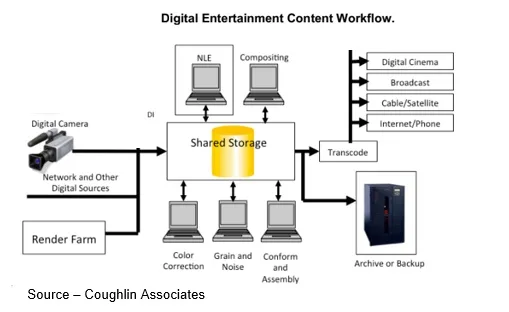 "In 2020 everything changed overnight," McLennan stated, "and the heart of the MovieLab's roadmap – the cloud – suddenly took on a new sense of urgency, focus and in some instances a bit more promise on what could be actually done along with how easily/economically it could be all accomplished."
Some mountains require testing and planning to figure out if they should or shouldn't be climbed!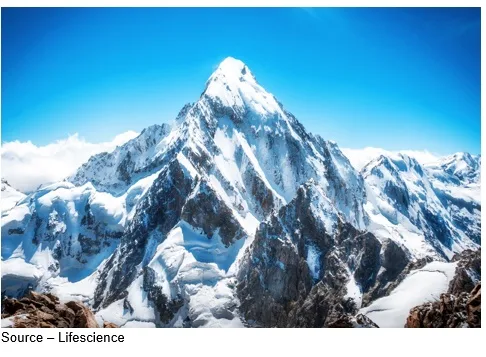 When cloud computing/storage was first introduced (public, private, hybrid), it was simply a cost-effective solution for handling a project's unpredictable spikes in demand and storage.
McLennan explained that the cloud provides a platform for supporting the needs of an organization's creative and business activities/requirements.
Despite the overpromises/overcommitments some organizations have offered up, "The unfortunate truth about the shift to cloud-based technology is that it doesn't speed up the process," he noted. "There is a significant volume of manual, workstation-based processing that is necessary at various stages of the workflow.
"And the more studios and content owners push the technologies and creatives, the more we hear about the challenges, errors and sometimes failures," he emphasized. "No one says they were walking on the sharp edge of the knife; they only tell you this that it cut them."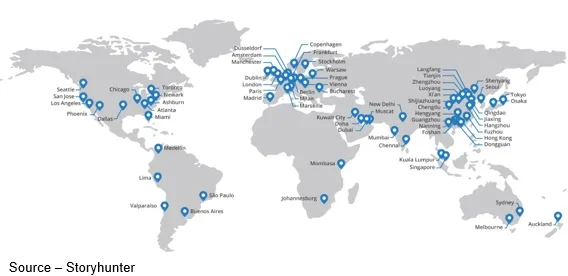 The cloud is changing the game:
Edge compute enables foreground and background image processing
It provides access to massive amounts of GPUs for rendering, processing
The cost – and difficulty – of moving data in/out of the cloud of the cloud is still expensive but content can be edited, processed, delivered from the cloud
The cloud provides almost infinite storage and dynamic caching so any data can be accessed anywhere
Workloads moving from bare machines to virtual machines can enable faster, more controlled multi-cloud deployment of project post work
The immediate thing to do was to move projects to the cloud since the industry had already proven many of the benefits MovieLabs and industry leaders were wanting to achieve.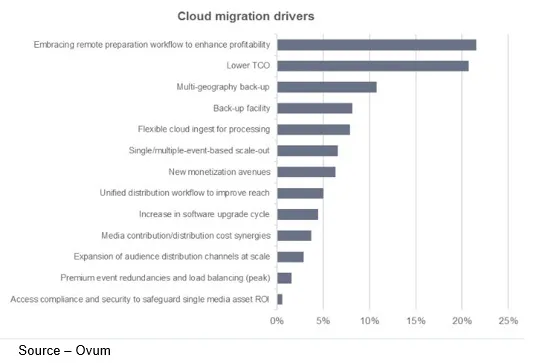 Of course, there are a lot of benefits which we feel are still "works in progress."
Perhaps the most controversial from both sides of the aisle is the subject of camera to cloud streaming/storage.
Don't get the wrong idea; this is good – great even – but currently, there are global limitations regarding the availability and reliability of sufficient bandwidth which "may" be solved when 5G connectivity is broadly available.

According to Tom Coughlin, Coughlin Associates, shooting 8K, 16-bit YUV with 8192 x 4320 resolution at 120 fps produces a data rate/volume of 25,480 MBs or 91,729 GB/hr.
And you think you can "push" that volume of data across a wired/wireless pipe – retaining 100 percent of very bit – to save as RAW, edited, colorized content your team needs to complete the project on time/on budget?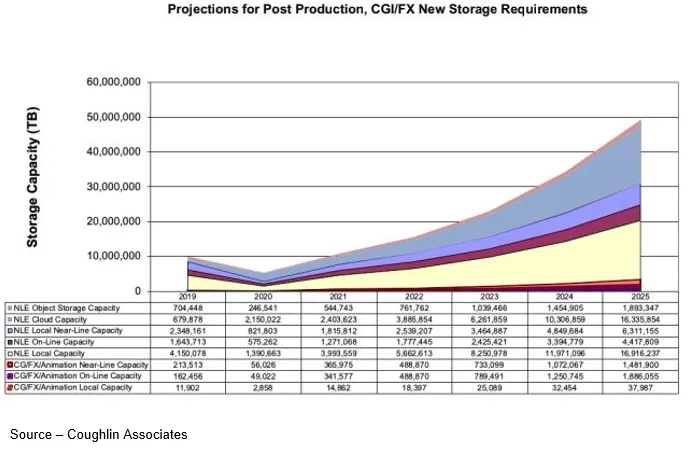 Now you know why your storage budget is so darn high and why we enjoy seeing video content start and stay digital.
The other neat story – we think – is rendering in the cloud.
We have an acquaintance up in Toronto – Andrew MacDonald, Cream VR creative director, who did a Hulu VR project using multiple Blackmagic micro studio cameras with Luminex 8mm lenses.
They used a combination of Adobe Premiere Pro, After Effects, Mettle SkyBox 360/VR plugins, Canvas 360, and beta versions of Maxon's software to provide viewers with a "natural" view of the footage.
Between the shooting of a 7-1/2-minute segment and the CGI footage, Cream VR had generated more than 18 TB of data on OWC ThunderBay 4 RAID storage units.

To render the 8K footage with lots of layered heavy effects applied, they worked with Canadian-funded Sheridan SIRT (Screen Industry Research and Training Centre) and three racks of high-performance Dell blade servers.
Even with using 48 nodes in the render farm, it took about 14 days (running day/night) to render the complete 7-1/2-minute project.
Try that in the cloud!
Or try undertaking ILM and Pixar projects like Mandalorian, Soul or Luca

"It's relatively straight-forward (and common) for post-production team members to work with proxy files, moving them back and forth to the cloud and from one workstation to another," McLennan noted.
"The proxy is a transcoded file that's smaller than the original and with a lower bitrate, so they're easier to access and share. They can be worked on across the country, half-way around the world or even just down the hall and then be conformed into a final edit with the source footage in a designated and secure central location. It's all about the network in addition to the processing," he said.
"If you're rendering volumes of source material into the final footage, you're dealing with work that is very hardware-intensive and usually requires being done in real-time.
"Every pixel is computer-based on its resolution, signal definition, color space and compression," he added, "and by any current definition, rendering, even with the advances on cloud-based systems, needs to be done normally on-prem via a warm-water cooled mainframe system. The bigger, the better," he explained.
We're looking forward to the online sessions at NAB and online/in person booth visits IBC to learn more about the projects and experiments that worked – and failed – this past year because we really feel the industry made giant strides into the post-production future.
We understand that there will be a number of Netflix production/post folks at the two shows to share their expertise and experiences as they continue to finish films and series working from home or wherever to keep subscribers and attract more around the globe.
"The industry has made tremendous strides in virtual/cloud post-production," McLennan said, "but it's going to require a lot more open discussion, collaboration and technology advancement to get to the point that it becomes a natural and on-going part of the post-production team's day-to-day work.
"Cloud/virtual production is here to stay, but it will need get faster and more economic because the viewers are raising the bar for newer, different and more polished content and we have to deliver both in the theater and to the home/personal screen at a faster pace than in 2018 or 19," he concluded. "Networks, studios and streamers that don't will find themselves potentially on the outside looking in and missing this new opportunity that's been accelerated due to the 2020 audience viewing change and now what seems to be an unquenchable need for new content."
All we know right now is that if the sessions are half as informative/exciting as their titles and the speaker line-ups, there is a lot to be learned at this year's online NAB and in person/online IBC.
In addition, it's always exciting to visit the booths and have the folks tell us how great our projects are going to be as long as we use their stuff.
But the great one is when they say (with a straight face), "Oh yeah, we've got this security stuff down cold … no prob!"
We promise not to laugh…
It's just a reminder of what Russell said in The Tomorrow People, "Yeah, it's like Steve Jobs redid the Death Star."
# # #
Andy Marken – andy@markencom.com – is an author of more than 700 articles on management, marketing, communications, industry trends in media & entertainment, consumer electronics, software and applications. An internationally recognized marketing/communications consultant with a broad range of technical and industry expertise especially in storage, storage management and film/video production fields; he has an extended range of relationships with business, industry trade press, online media and industry analysts/consultants.