Pixel Ripped 1995, the Sequel to Pixel Ripped 1989,
launches April 23 on Oculus and Steam VR
Pixel Ripped 1989 launched two years ago on Steam to Very Positive reviews and we have had a chance to play it. It is a very strange and enjoyable VR homage to the earliest days of gaming. You play as a student in grade school who enters a classic 8-bit console game to follows the adventures of an in-game character whose world is being destroyed by a villain who can also invade the real world. It's a really fun game-within-a-game, and now we have the next entry, Pixel Ripped 1995 coming next week.
Here is the launch trailer and press release from the Brazilian developer, ARVORE:
São Paulo, Wednesday, 15 of April, 2020 – Brazilian developer and publisher ARVORE is proud to announce that Pixel Ripped 1995 (trailer) will launch on April 23rd on Oculus Quest, Oculus Rift, and Steam. Additionally, ARVORE wants to thank all fans in the PSVR community for their patience, as the Pixel Ripped 1995 version for that platform is going to take a bit longer to release. It has already been submitted to the Sony QA and certification process, and is expected to launch in May.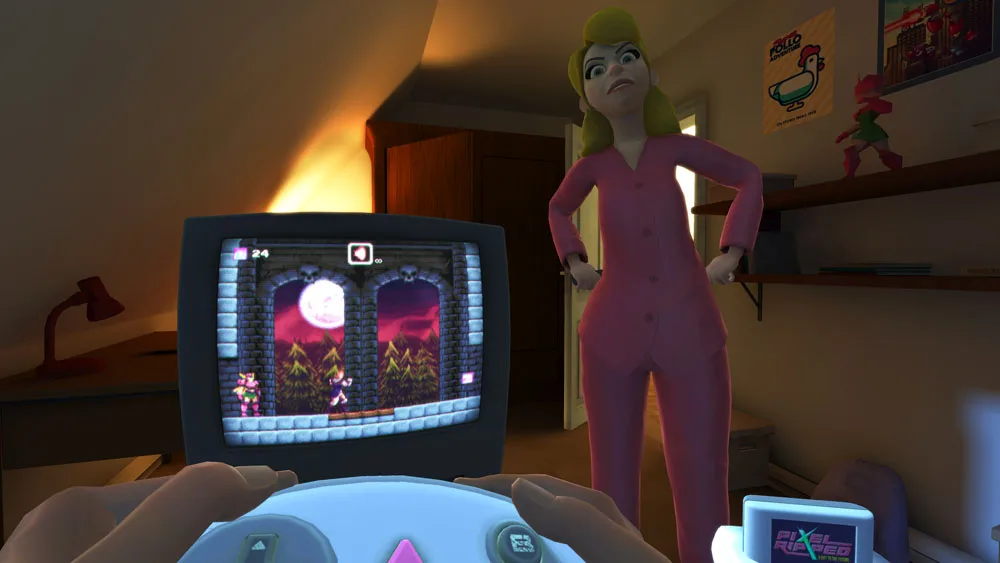 In the newest chapter of the acclaimed Pixel Ripped series, gamers will take an unforgettable nostalgic trip back to 1995 in this Virtual Reality love letter to classic gaming. Set in a classic era when 16-bit was evolving to 32-bit and first-generation console players were evolving from teens to adults, players will take a trip inside (and outside) of their video game screens to save the universe. In Pixel Ripped 1995, video game hero Dot will recruit the help of the best gamer of the year, an unassuming 9-year-old boy named David, to face challenges together through the world of 2D games and the very first 3D games.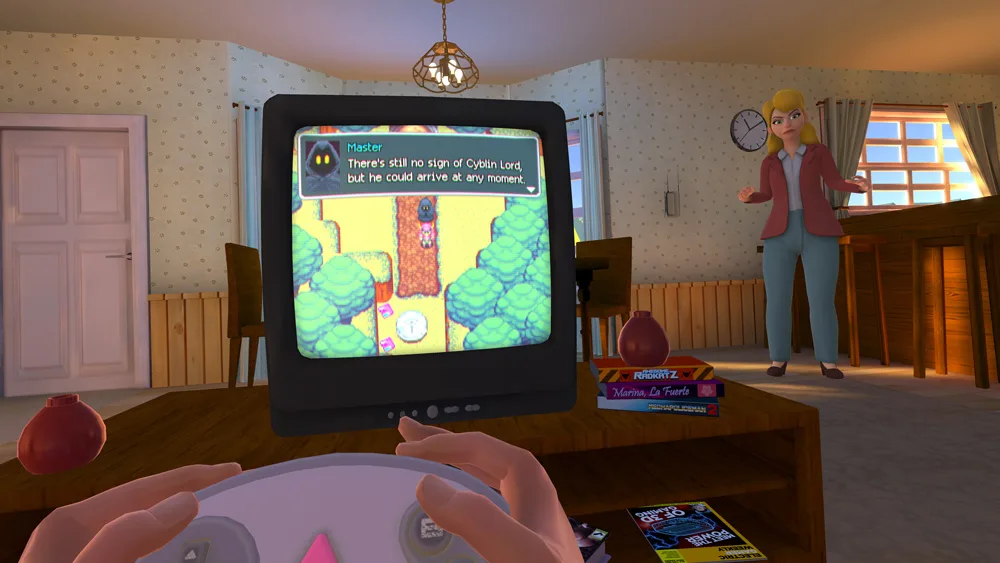 Ever since the first days working on the project, there has been a very special connection between the development team and the Pixel Ripped community, so much so that the future of the series was decided by the fans themselves. Players who completed the first game encountered a time machine that allowed them to choose their favorite year, and the developers used that to decide the setting for the next game: 1995.
Pixel Ripped 1989 is available in the following stores:
###
We can't wait for it, and hopefully we can bring you a full review of Pixel Ripped 1995.
Happy VR Gaming!