Streaming is Old at Two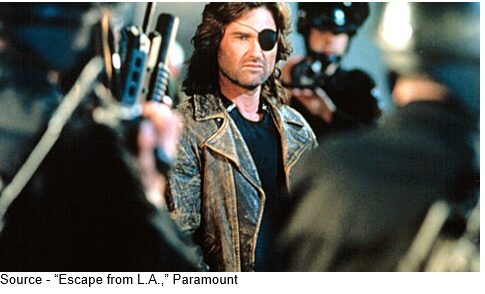 Looking down from the top of the Hollywood Hills, it's impossible to imagine what a beating the M&E industry has taken in recent years.
According to many, it's all been caused by streaming.
Streaming is something that really didn't (seriously) exist until two years ago.
Oh sure, the technology goes back further with kids watching stuff on YouTube and adults watching shows on Netflix, which was quickly followed by Amazon.
But no real creative person/team took it seriously.
Netflix and Amazon were just a place to make a few extra bucks by letting them show your series or movie to the folks who wanted to watch their content when they wanted to watch it, free of ads.
A few social media people in China (Baidu, Alibaba, Tencent – BAT), TV folks in India (nexGTV, Ditto TV, Sony Liv and others) – the 2nd and 3rd video entertainment markets – thought streaming was a good idea but…
The real creative industry didn't take them seriously because the real money was in theatrical and TV shows.
Of course, they occasionally created some special projects that were really good/great but obviously beneath being considered for an award because they weren't shown on the movie house screen.
The idea looked "interesting" because streaming seemed easy since the technology was well established, people seemed interested in the anytime, anywhere, any screen viewing and the Hollywood, Bollywood, Nollywood, Hengdian World people knew the tough part…how to create video stories folks really wanted to watch.
Then, at the end of 2019, the world shut down. Theaters went dark, productions came to a stumbling halt, people stayed home and turned to their big home screens for something new, different, better for entertainment.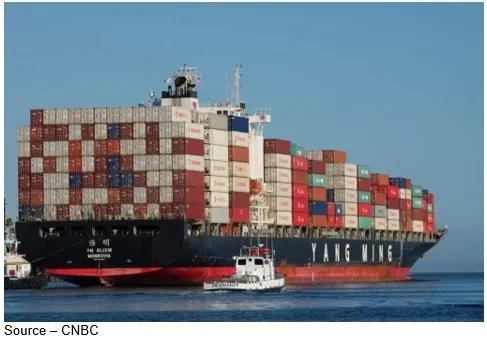 Studios around the globe quickly realized they had tentpoles, major/minor projects that were expensive cargo.
Initially, things were easy because the shutdown was only going to be temporary, so you hold back all the best stuff and license the rest to the streamers.
But it didn't take long for studios to realize that "those guys" were making the real money; and if a bunch of tech people could get into the complex world of entertainment, they could just as easily use the hardware/software to entice the entertainment-hungry public into their service and develop a closer relationship with their audience.
For the past two years, it hasn't been easy to determine when the time is right to bring the film out of the vault.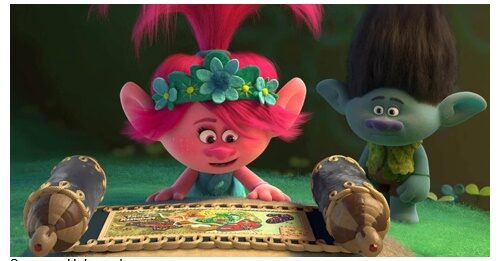 Breaking the theatrical window – and upsetting AMC's Adam Aron, NBCUniversal's Jeff Shell released Trolls World Tour as a PVOD (premium video-on-demand) day/date release racking up more than $100M in rental fees … more than the studio would have made with the theatrical first 50/50 split.
After some behind the scenes negotiations, the two organizations and NATO (National Association of Theatre Owners) resolved the issue with "mutual" satisfaction.
The idea worked pretty well early on but quickly faded from the firmament as studios and networks opened their own streaming services with monthly fees that varied from reasonable to ridiculous as service marketing heads determined what was best for a long-term relationship between the consumer and service or how exceptional they were.
Disney's Bob Chapek thought the best thing to do with Wonder Woman 1984 was to release the film to theaters and their Disney + channel at the same time to give themselves an edge in turning a profit.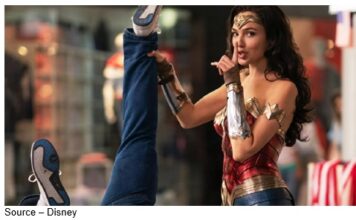 The simultaneous release didn't work out too well because ticket sales were "modest," signups for Disney + were just okay and to add insult to injury, he didn't read the backend payment fine print in Gad Gadot's contract.
Most producers'/actors' lawyers designed their contracts, so they received a tidy sum for their work on the film and a sweet bonus on the backend after the film has appeared in theaters.
Just as important is the fact that A-listers like it when people see their creative work on the giant screen with beautiful Dolby Atmos sound in a dark room with 100 or so close, personal strangers so they can appreciate them and their work more.
Of course, Chapek wasn't alone in making that "little" mistake and studio/network lawyers have since reworked the old cookie-cutter contracts to address as many contingencies as possible.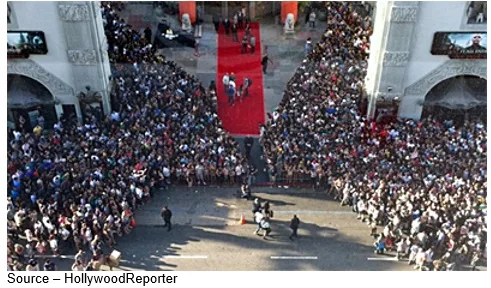 AT&T/Warner's Jason Kilar made a bigger misstep by saying the company was going day/date with all of their projects in 2021.
In addition, he didn't bother telling folks what he had decided because he was the head of one of the industry's most respected studios. What could possibly go wrong?
His boss, AT&T's John Stankey and Kilar quickly learned how to damage relationships with directors and actors.
The two ended up writing a bunch of large checks to quiet the storm and it may have been during that period that Stankey decided peddling phone service might be more fun than the M&E industry.
He and Discovery's David Zaslav talked very privately about moving everything over to a new organization called Warner Bros Discovery (WBD) and let Zaslav and his friend, Kevin Mayer, a Disney alum, clean up the mess and rearrange the house to return luster to the film/TV production and streaming service.
Zaslav is so focused on complete M&E success he's not only moving to Southern California but has also said that with he, Mayer and a new team make WBD once again be a driving force in the worldwide theatrical and streaming industry.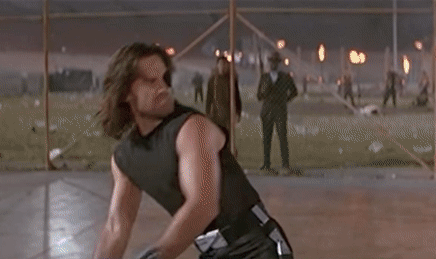 It's a long shot, but not an impossible shot.
Like a lot of people, the idea of watching stuff on our schedule and our terms was great.
While it seems that lots of people still like a predictable schedule and "decent" set of viewing options, we did away with our monthly cable bundle bill.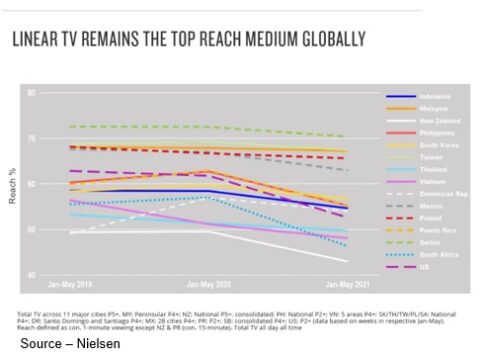 Ditching the cable bundle promised people an entertainment life of broadband-only simplicity.
Just like that, we dropped our payments to them to $60 for their 1Gbps broadband service and moved to $13 Netflix (complete with regular price increases) and Amazon Prime (doesn't really count, wife gets free package delivery) along with ad-supported IMDb TV, Pluto and Tubi services.
Yes, we do have to put up with some ads with the free services, but they are much less frequent and once they learn more about us and our preferences, we're pretty sure the ads will be more personalized and less abrasive/repetitive.
Hey, we can hope!
As soon as they were available, we added Disney +, Apple TV + and played around with a few others just to see.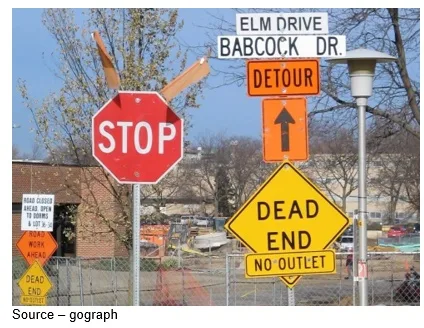 But jumping from one to another to find something we want to watch is … confusing.
In addition, people everywhere have to decide what is the best use of their entertainment budget as well as face the cold hard facts that they have to eat, sleep and work periodically.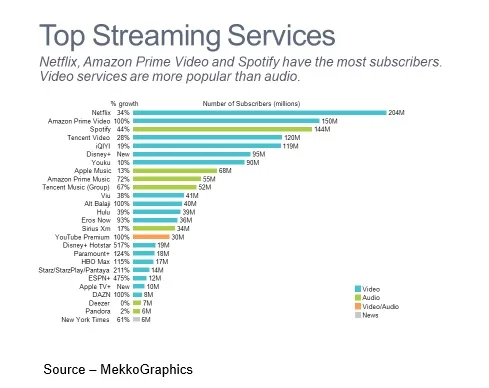 While pay TV is relatively stable, there is still plenty of growth potential for OTT entertainment around the globe.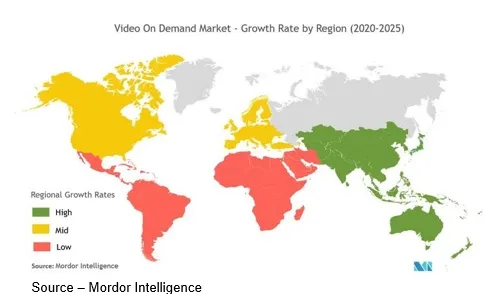 Netflix, Amazon, Disney and Apple will be fine in the increasingly competitive space:
Netflix has a solid subscription base in more than 190 countries with a steady investment of more than $17B in new local and international content.
Amazon has more than 200M ecommerce customers in more than 100 countries, more than 100M global Prime Video subscribers and a content budget of more than $11B.
Disney has one of the most valued global names and images in the world. The firm's parks, cruise and retail businesses have rapidly recovered and have captured nearly 120M VDO subscribers in a little less than two years in nearly 50 countries and is on target to be available in 160 countries by 2023. Its content production budget is … keeping pace
Zaslav and his team will be busy this year, cleaning up messes and rebuilding relationships with theater bosses and A-list creatives to become a major streaming provider by 2024. Fortunately, the organization has a solid backlog of DC comics, Discovery documentary/reality projects and Warner film/series projects to financially help them move through the changes.
It's difficult to see how smaller video services can build the necessary subscription momentum to be little more than niche players or easy targets for merger or acquisition.
We often tend to overlook the Middle Kingdom because of the restrictive/prohibitive control over content available to Chinese citizens.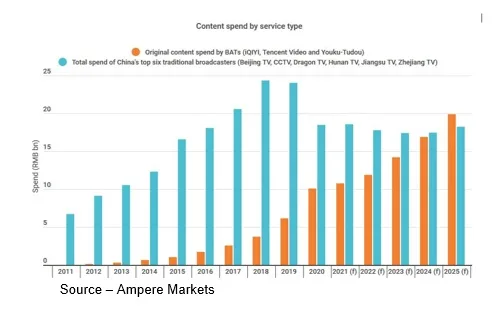 However, iQiyi, Tencent and Youku spend aggressively to reach the countries 1B online video viewers and increase their subscription base among the nearly 1.5B population.
In addition to competing with local pay TV providers, they are also intent on increasing their entertainment penetration throughout SEA (Southeast Asia).
AVOD services around the world will see a slow but steady increase as they draw viewers away from TV networks with broad libraries of nostalgic projects and marketeers increasing their understanding of the potential for more targeted/relevant advertising with fewer ads per hour.
Or more bluntly stated … quality over quantity.
The dust has settled after the explosive VOD growth of the past two years; and despite what some might say, people aren't tired of the changes and looking for ways to simplify their lives.
Instead, they quickly adapted to the new normal because … they had time on their hands.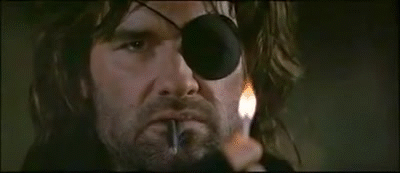 And they were happy as (you know) when Snake Plissken stared at the crowd and nonchalantly said, "I'm going to Hollywood…"
We also agree with his observation that your rules are really beginning to annoy us.
# # #
Andy Marken – andy@markencom.com – is an author of more than 700 articles on management, marketing, communications, industry trends in media & entertainment, consumer electronics, software and applications. Internationally recognized marketing/communications consultant with a broad range of technical and industry expertise especially in storage, storage management and film/video production fields. Extended range of relationships with business, industry trade press, online media and industry analysts/consultants.