NVIDIA's CEO Jen-Hsun Huang is the Uncle of AMD's CEO Lisa Su
Although NVIDIA and AMD are fierce competitors, interestingly NVIDIA's CEO Jen-Hsun Huang is the uncle of AMD's CEO Lisa Su. Although this information has been posted recently in the Wikipedia, it wasn't well-known outside of Taiwan.

Lisa Su (born 1969) is a Taiwanese-American business executive and electrical engineer, and the CEO and president of Advanced Micro Devices (AMD). … She is the niece of NVIDIA's CEO Jen-Hsun Huang.
The original source is here but unless your Chinese is good, you will need it translated as we did for this post. Start the video at 6 minutes and 42 seconds for the story.
Here is a text source using Google Translate:
It is worth mentioning that another Taiwanese semiconductor elite, Nvidia founder Huang Renxun (Jensen Huang) also came from Tainan, and has a relative relationship with Su Zifeng (Lisa Su). Su Zifeng's grandfather and Huang Renxun's mother are brothers and sisters
Technically, Lisa Su's grandfather is Jen-Hsun Huang's uncle. They are not exactly niece and uncle, but close relatives.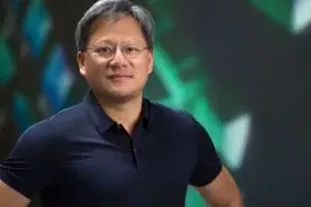 Jen-Hsun Huang (known to everyone as Jensen) has a degree in electrical engineering, and he co-founded NVIDIA in 1993 on his thirtieth birthday, and remains its CEO and President to this day.
In 2017, besides his many accomplishments, he was named as Fortune's Businessperson of the Year and the Harvard Business Review ranked him No. 3 on its list of the world's 100 best-performing CEOs.
We have had the privilege of meeting Jensen at an Editors Day event, and our impression of him is of a very intelligent and yet humble man.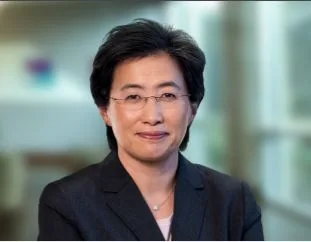 Dr. Lisa Su became the President and CEO of AMD after joining AMD in 2011. Like Jensen, she is an electrical engineer.
Dr. Lisa Su has worked closely with Microsoft and Sony to place AMD hardware inside the Xbox One and PS game consoles, and she has helped AMD diversify its products to become more profitable. Her strategy is apparently working for AMD, and the company has taken back CPU marketshare from Intel with their Ryzen lineup. It remains yet to be seen if AMD's Radeon Group will again compete on an equal footing with NVIDIA.
It's pretty clear that electrical engineering and business leadership genius runs in the family. We have asked NVIDIA for confirmation and are awaiting their response. We will post their comments here if they get back to us.
Happy Gaming!