NVIDIA Launches $149 GTX 1650 for desktop & 1660 Ti/1650 for Notebooks with Game Ready 430.39 Driver – EVGA GTX 1650 On-the-Way for Review
A lot of news came from our friends at NVIDIA this morning. They have just launched the desktop GTX 1650 video cards starting at $149, the GTX 1650 and 1660 Ti gaming notebooks starting at $799, and a brand new Game Ready 430.39 driver for Mortal Kombat 11.
New Game Ready 430.39 Driver
First of all, grab the new Game Ready 430.39 driver especially if you play Anthem and have a SLI set-up where you can expect an up-to 50% increase in performance. 430.39 is the driver to use for playing Strange Brigade and Mortal Kombat 11. It also provides support for seven new displays which have been validated as G-SYNC Compatible as the list of G-SYNC Compatible displays expands to 24.
GeForce 430.39 is also the only driver to use for the newly released GTX 1650. Get the driver from GeForce Experience or starting here.
GTX 1060 Desktop and Notebook GPUs just released
The GTX 1650 was released this morning starting at $149 and you can already find it for sale on Newegg if they haven't sold out by now. Both the GTX 1650 desktop and notebook GPUs are based on TU117 and they are considered entry level for high-quality gaming at 1920×1080. NVIDIA claims that there is an up-to 1.7X performance increase over the very popular GTX 1050 Ti.
The GTX 1650 will be very popular as a drop-in replacement for OEM PCs since their power draw comes solely from the PCIe slot at 60 Watts. Powered by 896 Turing CUDA cores, the desktop GTX 1650's base clock is 1485MHz with a minimum boost of 1665MHz, and they sport 4GB of 8Gbps DDR5.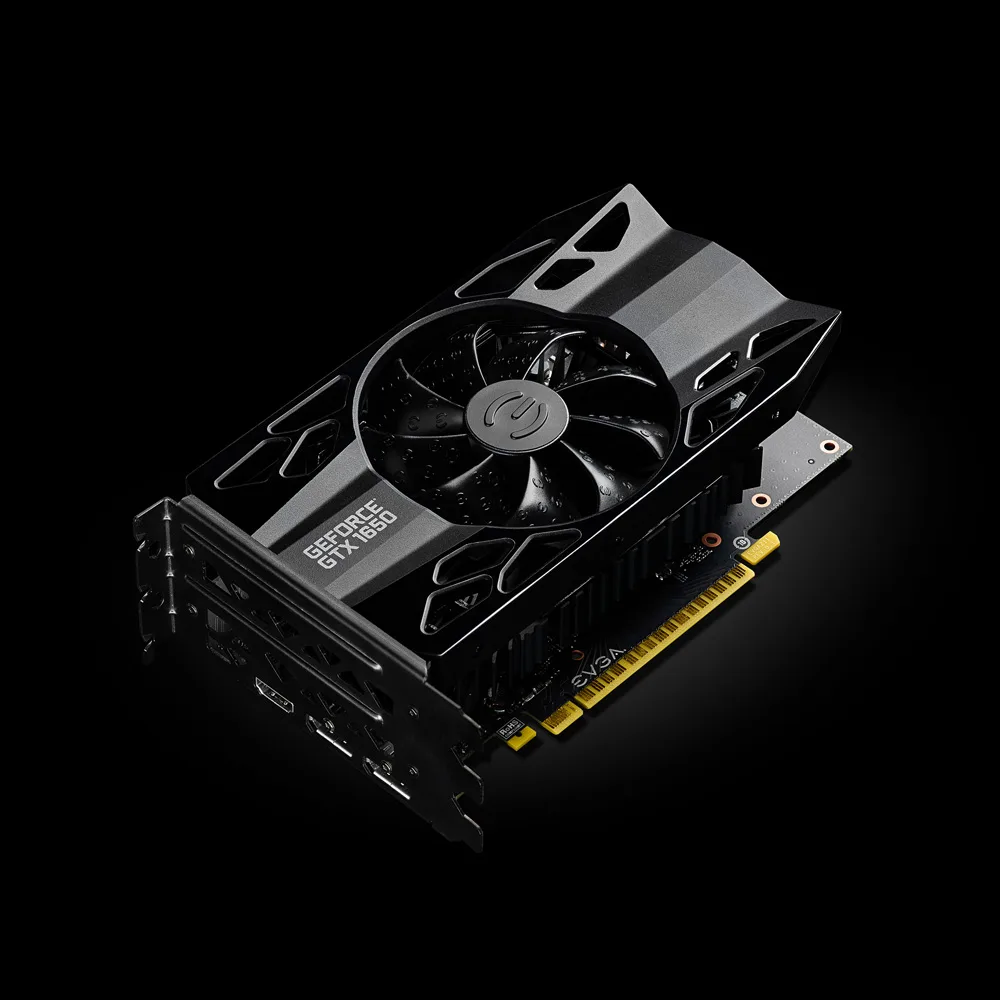 EVGA informed us that they will be sending BTR a sample of their GTX 1650 this week and we will have a full review up by next week using 40 games including Anthem and Overwatch. We plan to compare with the Pascal GTX 1050 Ti and also versus AMD's RX 570 to see which card is fastest in the under-$150 price range.
GTX 1660 Ti and GTX 1650 Notebooks released starting at $799
Gaming notebooks have increased tenfold over the past five years making it the fastest growing gaming platform. The GTX 1660 Ti and GTX 1650 notebooks have been launched today with designs by more than 80 OEMs.
Since three quarters of current notebooks have the performance of a GTX 960 or less, these new notebooks powered by the GTX 1660 Ti should have about 4 times their performance, as well as being thinner and lighter together with better battery life. Turing notebooks offer a solid performance upgrade over Pascal with modern games just from the architectural enhancements.
NVIDIA claims the Turing GTX 1660 Ti powered notebooks will be approximately 1.5X faster than the Pascal GTX 1060 powered notebooks. Here are the specifications of the notebook GTX 1660 Ti and the GTX 1650.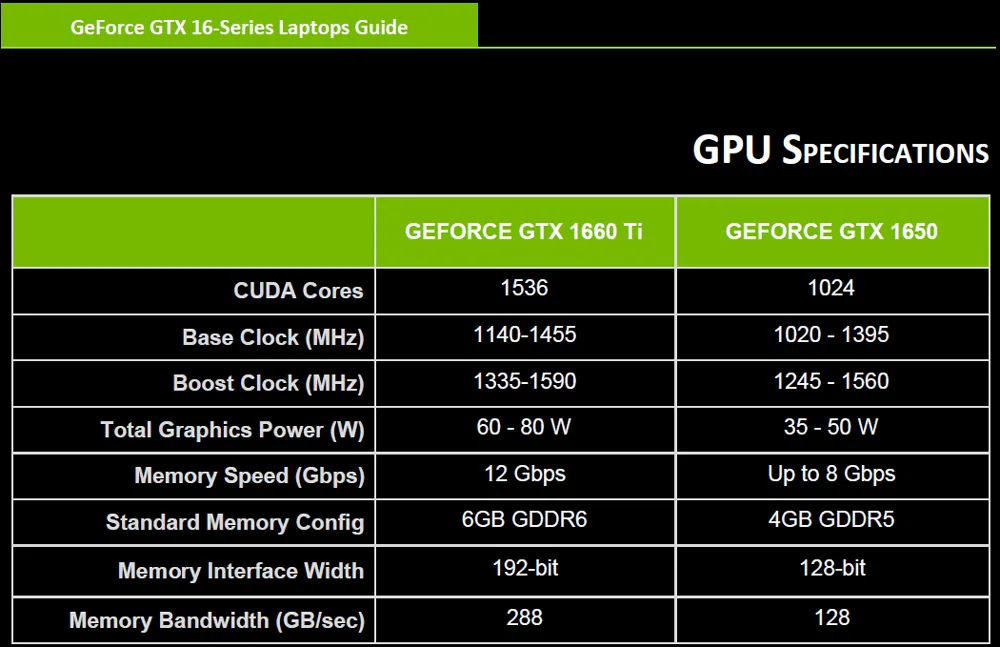 Since these are gaming notebooks, NVIDIA is offering a Fortnight promo with them and also with GeForce GTX 1650 desktop cards.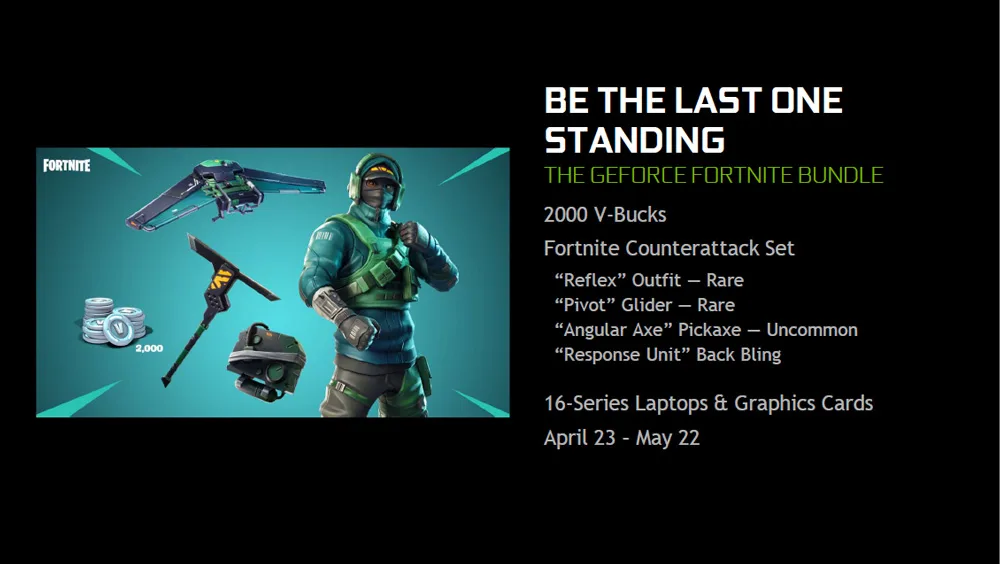 We have just started to benchmark Game Ready 430.39 driver using 40 games with the RTX 2070. We expect to bring you the results of our driver performance analysis versus GeForce Driver 419.67 by Thursday. By next week, we will have a full review of the EVGA GTX 1650 compared with the GTX 1050 Ti and versus the RX 570.
Happy Gaming!