The Latest NVIDIA Game Ready 441.08 Driver Brings Support for New GPUs, Advanced Tech Features, and Even More G-SYNC Compatible Displays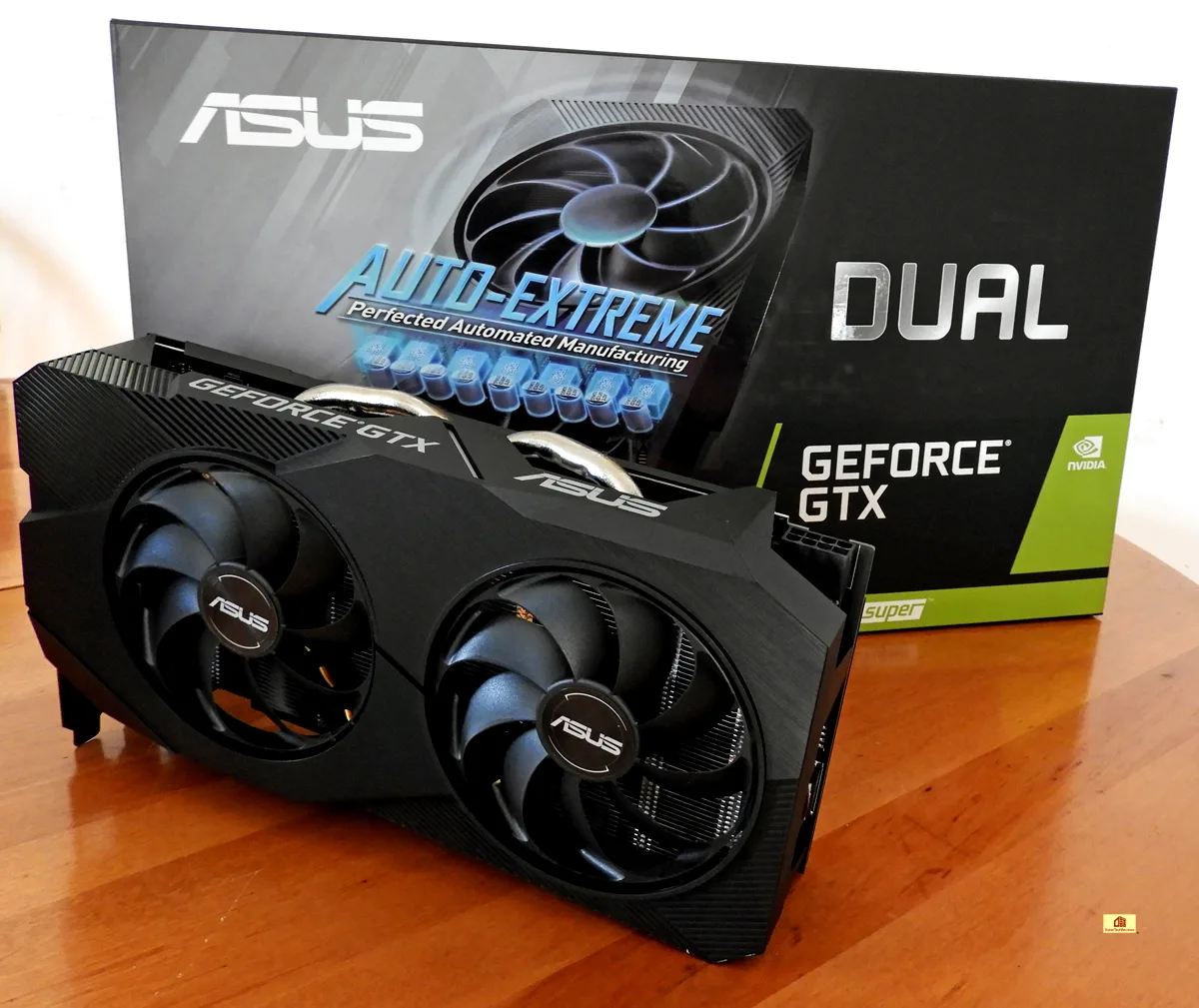 NVIDIA has just launched the latest Game Ready 441.08 Driver which supports new tech features and it is the launch driver for the new GeForce GTX 1660 SUPER GPUs that arrived today starting at $229. BTR has just posted the ASUS DUAL GTX 1660 SUPER EVO OC review using 46 games.
The GTX 1660 SUPER Series features the latest Turing Encoder (NVENC), which enables professional-level image quality with clearer text and much high game performance than CPU-based encoding. This Turing NVENC encoder supports streaming applications like Open Broadcaster Software and XSplit, making it easier and better to stream gameplay.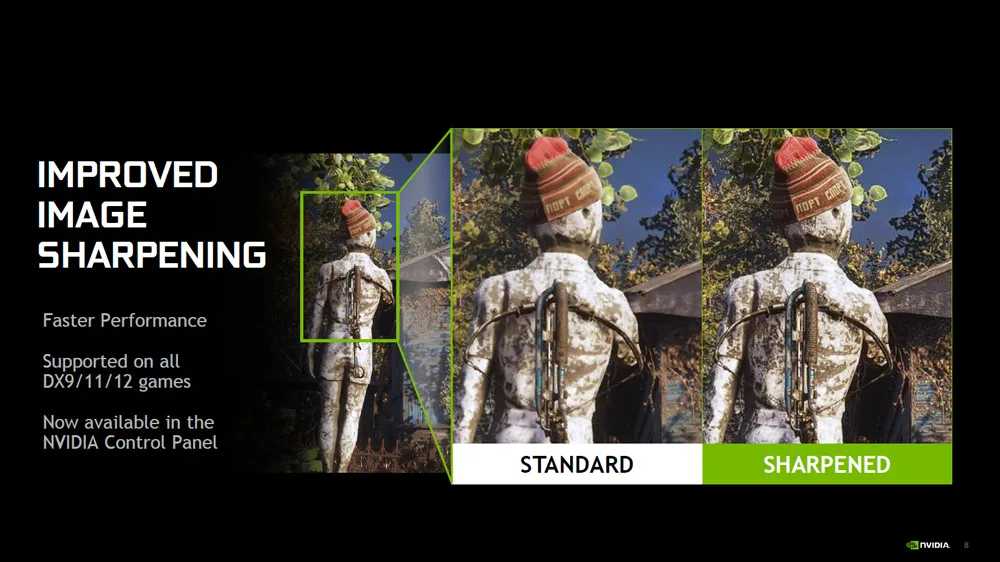 With this latest Game Ready Driver, NVIDIA has integrated an improved image-sharpening filter in the NVIDIA Control Panel for faster performance and support for DirectX 9, 11 and 12 games. It has adjustable sharpening sliders and offers a per-game profile, so gamers can custom tailor the level of sharpness for each of their favorite games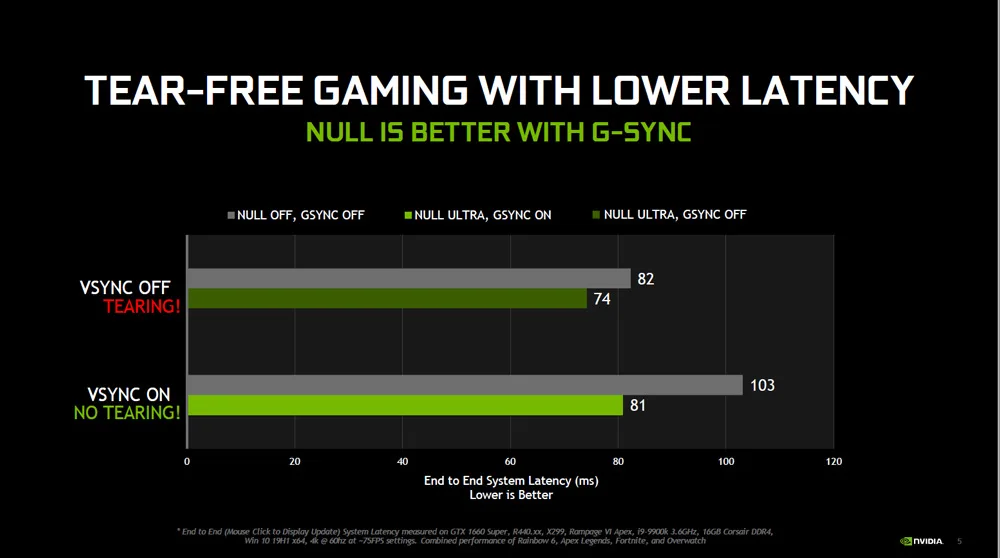 The NVIDIA Ultra Low Latency (NULL) mode now has support for G-SYNC variable rate technology support, so gamers can enjoy the tear-free visuals provided by G-SYNC together with quicker response time. Gamers no longer have to choose between faster responsive or tear-free gaming experience.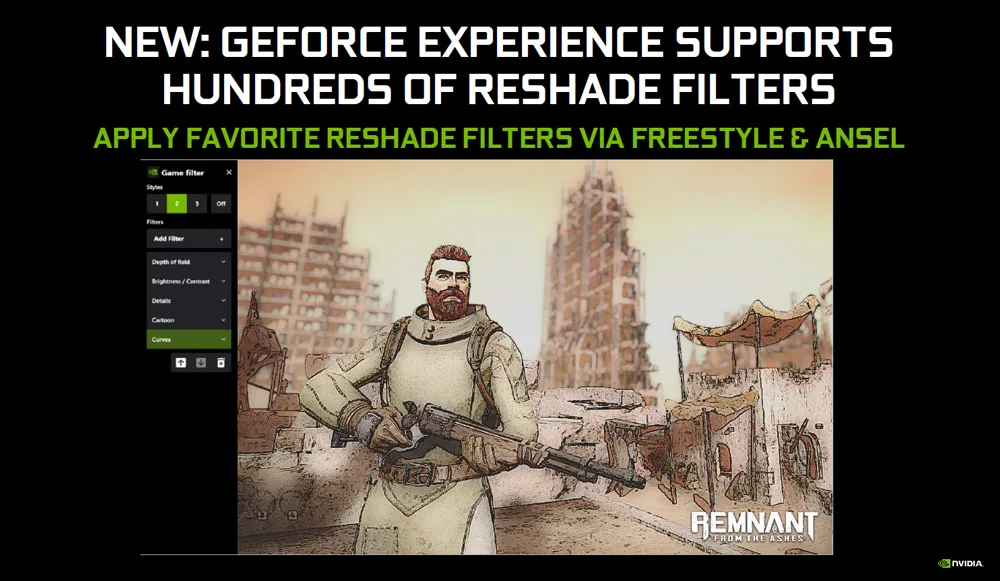 ReShade has a very large modding community that creates post-processing shaders for PC gaming. With the latest Game Ready Driver and GeForce Experience, hundreds of ReShade filters can be easily applied in many games using Freestyle or Ansel.
In addition, this new driver adds 7 monitors to the list of over 50 G-SYNC Compatible Displays, including:
Acer CG437K P
Acer VG272U P
Acer VG272X
AOC 27G2G4
ASUS XG279Q
Dell AW2720HF
Lenovo Y27Q-20
NVIDIA works with monitor OEMs to validate monitors that support AdaptiveSync. The displays that pass are designated as "G-SYNC Compatible".
Related links: