Serving Viewers Who Want It All Is A Tough, Uncertain Challenge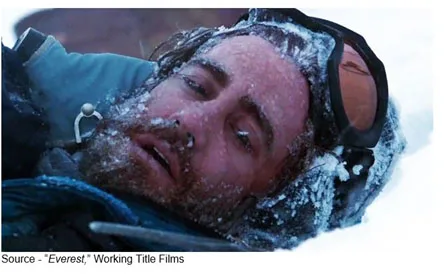 My kid was so proud of me. Said he was glad to see we had cut the cable and ditched pay TV.
He's wrong – like lots of folks – because we didn't ditch the cable service/pay TV formula.
The cable still comes to our house. That's the way we get internet connectivity and the way he has access to his OTT (over the top) entertainment … Netflix, Amazon Prime, YouTube, Facebook, odds and ends.
We still have pay TV – Netflix and Amazon Prime are monthly bills we pay (although with any luck Amazon will soon give us free – ad-supported – content).
YouTube and Facebook? He pays for it.
They shove ads in there in every "creative" way possible, and advertisers are more than a little concerned about what their respectable ad might appear next to.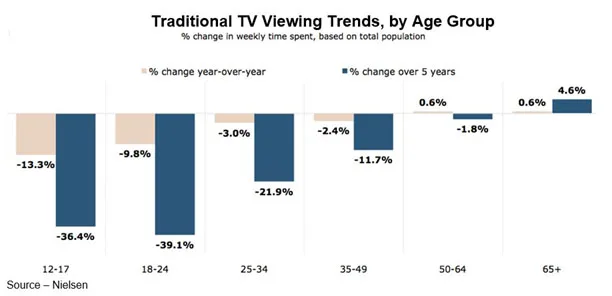 Consultant Allan Tepper corrected me on that awhile back, saying what we eliminated was appointment TV.
People point to NBC's airing of the Winter Olympics as proof positive that TV is dying because Nielsen reported viewership was down for the event, is down for March Madness and will surely be down for Soccer's World Cup.
NBC found them. NCAA is finding them. FIFA will find them.
They're online watching the stuff when, where and how they want to watch it.
Those who haven't cut the cord pay $51-$100 a month, according to TiVo; and 52 percent of them are satisfied, 31.6 percent are very satisfied.
The "other" pay TV users connect to their content with an antenna (35 percent), with Internet apps (30.6%) or a streaming device – Roku, AppleTV, game system, etc. – (24 percent).
If you're of a certain age, you probably still have appointment TV. If you're younger or have unending pressure from your kids to "get with the times;" then you shave, trim and cut the cord.
Simply put, the efficiency of the Internet has disrupted the distribution of TV content delivery/consumption.
The rise of subscription streaming services and the proliferation of devices used may seem like a new way to monetize the media ecosystem; but the amount of time spent with people's entertainment has risen only slightly, despite the proliferation of offerings – subscription or ad supported.
Not all of the streaming services will succeed, and legacy distribution isn't a dinosaur destined for extinction.
It will be a slow, cumbersome and bumbling transition for everyone in the ecosystem. Everyone except the viewer … he/she could care less about your anguish.
It's all about their content!
CBS leveraged OTT and added two million (paying) subscribers that they normally would have gotten free in their cable bundle.
Hulu added five million subscribers for their premium content they would have paid for through the bundle.
WWE launched their own OTT channel and have more than 1.5M subscribers.
In the U.S., there are about 120M OTT subscribers.
And as Netflix and Amazon have reminded the industry; it's global and for the time being, there's no worldwide regulatory agency.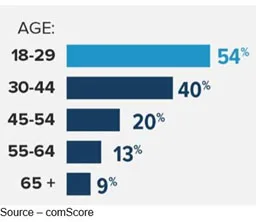 The more you try it/use it, the better it is – with or without ads.
And thanks to smart speakers, it's easy.
Simply say, "Alexa get me (show name) from Netflix (she really hates that)" or "Alexa what's trending on Prime?" or "Alexa get me the latest ABC news show."
If you ask for a generic piece of content – comedy, mystery, horror show – guess where she's going to go get it from?
Yep!
That's why Disney, NBC, CBS, Fox and networks around the globe are planning to launch their own streaming service over the next couple of years.
Sure, that's going to tick off the bundlers; but jeezz, content makers/distributors have gotta' go where the customer is to be seen.
Citing a recent PwC study, Allan McLennan, Chief Executive of PADEM Media Group, said being seen is becoming a huge challenge. "More than half the people search for a new show or movie to watch once a week. More simply, they search for content that will pique their interest," he commented.
"The power of the data analytics and personalization capabilities such as the ones Netflix, Hulu and Amazon use can't be underestimated," McLennan noted. "PwC found that 80 percent of the consumers agreed that the service significantly helps them discover and recommend new content–not friends/family recommendations, which is completely opposite from product recommendations.
"That's because the service's recommendations have a deeper, richer understanding of the viewer," he emphasized. "So, the viewer is happier with the service and the content being offered, which translates into loyalty and potential revenue"
Historically, the M&E industry has competed in the areas of content and distribution. As the market becomes more fragmented, the new channels must ensure enhanced discovery, personalization and "stickiness" of the content.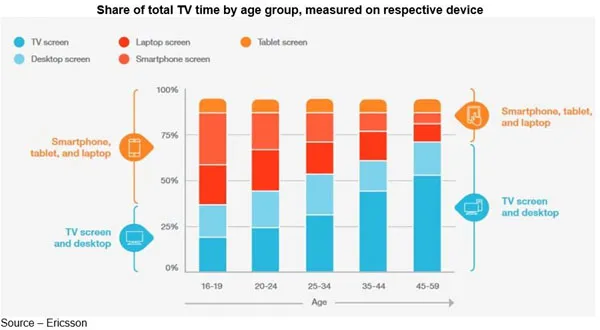 And it's in a major state of flux right now as to where/how you're going to watch the stuff.
McLennan emphasized that young viewers are moving to mobile but they're still watching in a community setting (large screens on computer/tablet or smartTVs on the wall).
"It's no longer as simple as the age-old demographic viewing model. There is definitely a shift towards individual and group interests to provide accurate audience targeting," he said. "We all – sooner or later – move to the small screen for short form, informational and immediate demand content that we want a taste of, when we want it – news/sports/chapterized content. For example, we'll use the small screen when we're commuting or somewhere waiting. It's individualized viewing.
"Our new IP-centric platforms simply allow people to watch what they'd like more efficiently, which is where TV engagement is migrating and something broadcasters/providers are starting to recognize, he added"
According to FreeWheel, the OTT viewer is 23 years younger than the appointment TV viewer and they tend to make $10K more a year.
They customize their viewing experience moving between devices and sometimes consume content on a couple of screens at once.
Marketing folks are beginning to understand that so, they're working diligently to figure out how to reach and engage this new breed of viewer.
That's right, folks really do welcome the ads, just not the same old stuff in the same old way that made Mad Men famous.

And certainly not the stuff that jars you – or worse, you can't get around – when you're streaming with YouTube or Facebook.
The free (ad-supported) services are going to be in a better position to serve the customer (customized viewing experience), the publisher (ability to reach non-traditional TV viewers) and markets (targetable, highly engaged viewers).
Put that together and it means a better connection with the consumer that will drive much more brand value for the marketer.
OTT advertising might actually become the most cost-effective, most valuable option for firms.
Even with the highly publicized "success" of Netflix and Amazon subscription services, ad-supported viewing has remained relatively constant in recent years – 85 percent.
The challenge is in doing more for less.
Just before this year's upfronts (ad sales for new shows, series), NBCUniversal announced they were reducing the number of ads by 20 percent and offering shorter commercial breaks – "prime ad pods."
Businesses invested more than $19.7B last year and advertisers will find it more reassuring to secure spots for their commercials, rather than have their ads suddenly appear between some inappropriate content on digital ad platforms such as YouTube or Facebook.
Historically, broadcast technology changes have been driven by the industry itself. But with the increased use of mobile devices, consumers are driving changes by showing they want their content regardless of the location.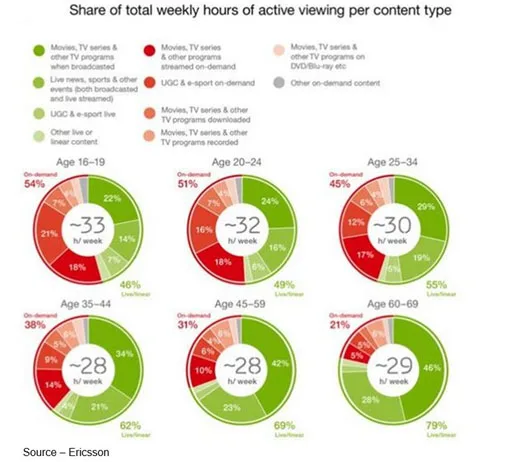 They don't really care if a valid business model applies; or, for that matter, even if the cost of building out the infrastructure will be worth the investment.
They simply want their content available when they want it–and preferably, free.
That doesn't mean that subscription networks like Netflix, Amazon Prime and Hulu will be passing fancies. They will simply be available to the viewer next to a few other hybrid, ad-supported channels the person may select.
People around the globe are rapidly adopting OTT content consumption, eschewing traditional bundles for their self-developed bundles of subscription and free channels that will be viewed at home and away as on NOS's UMA (Portugal) or Telefonica's MoviStar.
Despite the rich – and rapidly growing – crop of new content sources and content, people will increasingly find it difficult to locate something to watch.
In the coming year(s), people will move from the unlimited choice mode and choose the aggregated, curated and simplified solutions that best meet their specific needs and tastes.
What does that mean?
Expect to see even more M&A activity and greater investment in production budgets.
And while streaming services are rushing to "lock up" season/event-long sports coverage today; viewer demand will shift to only providing "near live" sports highlights, rather than the entire event.
We live in accelerated times and people want to capture the essence of the action, not the entire trip.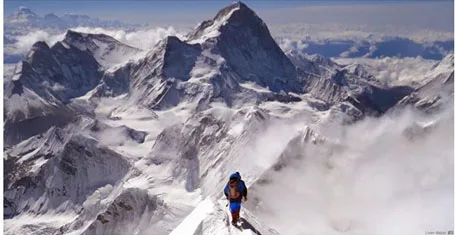 As Rob Hall said, "Something beyond the power of words to describe.
# # #