GeForce 451.48 are the First Drivers with Hardware & Software Support for Full Microsoft DirectX 12 Ultimate
NVIDIA has just released Game Ready Driver 451.48 and Studio Drivers that deliver full support for the Microsoft DirectX 12 Ultimate feature stack. These features include: DirectX RayTracing (DXR), variable rate shading (VRS), mesh shaders and sampler feedback. These new drivers give RTX GPUs the first to support for DX12 Ultimate in hardware, plus the software required to take advantage of it. NVIDIA also is now the first and only GPU manufacturer to support hardware-accelerated GPU scheduling with a public driver.
GeForce driver 451.48 also includes support for nine new G-SYNC compatible displays and they include 'one-click' optimal playable settings (OPS) for a dozen games.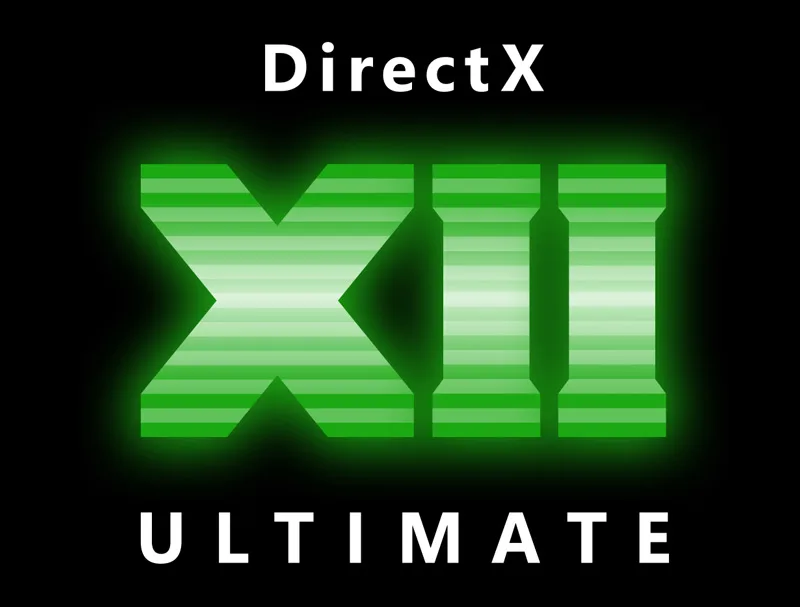 Full Support for Microsoft DirectX 12 Ultimate
Microsoft's DirectX 12 Ultimate is the very latest graphics APIs which is now supported by all GeForce, TITAN, and Quadro RTX Turing architecture GPUs. With this software release, game developers, creators, and gamers now have access to a complete tool set for real-time ray tracing technology.
DirectX 12 Ultimate is defined as a set of DirectX 12 features that represents a new graphics standard shared between PC and next gen consoles and includes: DirectX Raytracing (DXR) tier 1.1, Variable Rate Shading (VRS) tier 2, Mesh Shaders, and Sampler Feedback.
The studio driver focused on creativity have allowed upgraded apps to receive RTX-accelerated features or speedups including: Adobe Premiere Pro 14.2, Adobe Substance Alchemist, Blender 2.83, Chaos V-Ray 5 for Autodesk 3ds Max and Corel Painter 2021.
Beginning with GeForce driver 451.48 today, NVIDIA has added support for hardware-accelerated GPU scheduling, a new feature that was recently introduced by the Windows 10 May 2020 update. Hardware-accelerated GPU scheduling allows GPUs to handle video playback and games calculations more efficiently as well as improve performance and reduce latency RTX hardware. Hardware scheduling works across all APIs (DirectX, Vulkan, OpenGL) so many apps and games may benefit from this new feature, including movies & TV apps, even Netflix, and games.
And More
This new driver brings nine newly-validated G-SYNC monitors: the AOC AG273F1G8R3, ASUS VG27AQL1A, Dell S2421HGF, Lenovo, G24-10, LG 27GN950, LG 32GN50T/32GN500, Samsung 2020 Odyssey G9, Samsung 2020 Odyssey G7 27″, and Samsung 2020 Odyssey G7 32″. NVIDIA works with monitor OEMs to validate the gaming experience on monitors that support the AdaptiveSync protocol. Those that pass are designated as "G-SYNC Compatible". For a full listing of the 98 G-SYNC Compatible displays, click here.
GeForce Experience's one-click optimal settings (OPS) enable gamers to automatically and optimize configure game options for each system's hardware. Over 700 titles are supported, and twelve more were just added:
Age of Empires III: Complete Collection
Command & Conquer Remastered Collection
Deadside
Gears Tactics
Mafia II: Definitive Edition
Monster Train
ONE PIECE: PIRATE WARRIORS 4
Outer Wilds
Roblox
Shop Titans
Streets of Rage 4
Total Tank Simulator
Related links:
Happy Gaming!