Today NVIDIA released the new WHQL 388.43 Game Ready driver for DOOM VFR. Available today for the Vive, DOOM VFR brings the fast-paced and intense gameplay the fans of the series love to virtual reality. You will immerse yourself in the UAC facility on Mars heading for the depths of Hell, as your skills are put to the test through intense combat and challenging puzzle-solving. Just as in the PC game you play as a cybernetic survivor who is activated by the UAC to fight the demon invasion, maintain order, and prevent catastrophic failure at the Mars facility – but now in VR.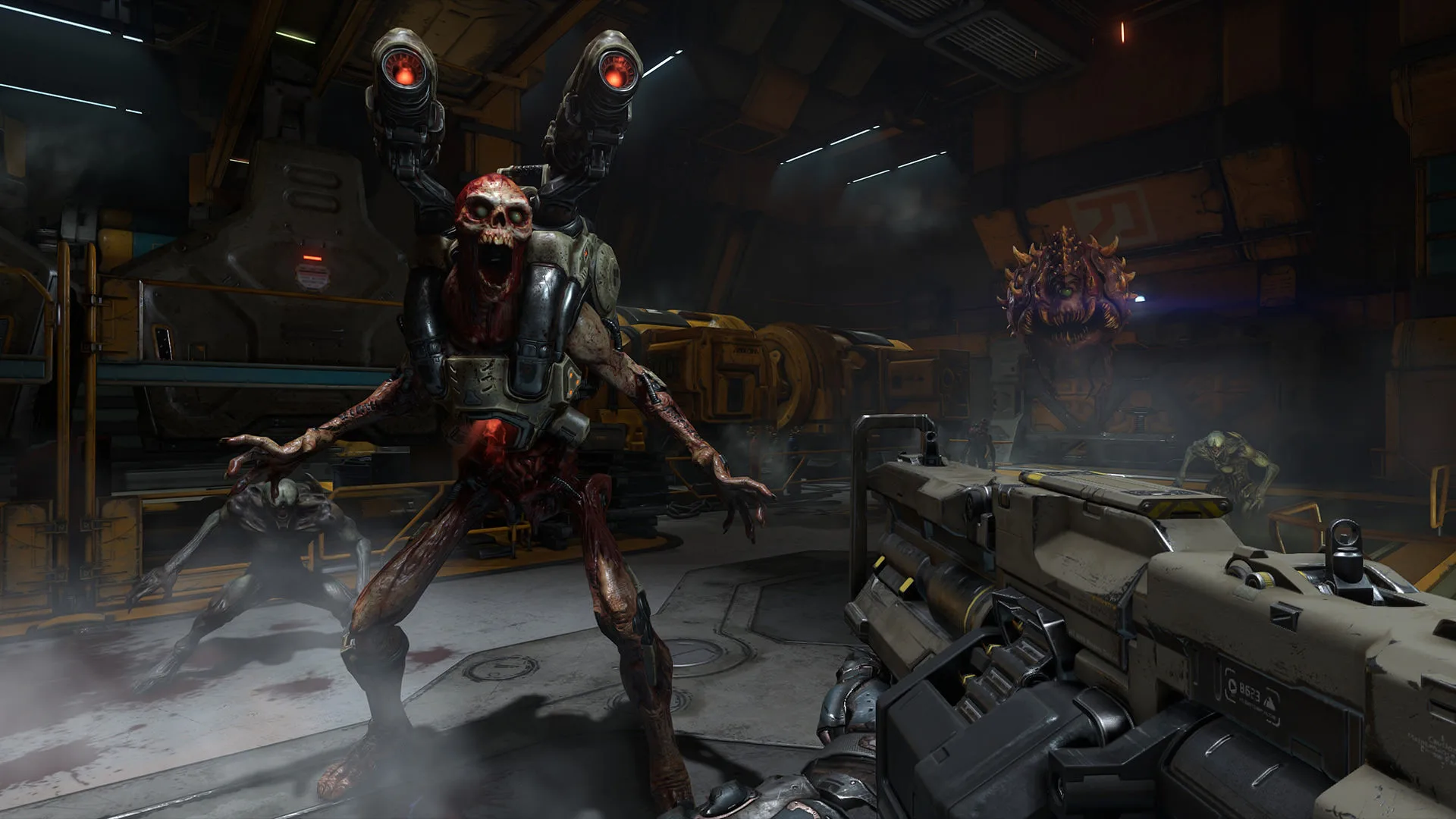 Available just in time for today's DOOM VR release, NVIDIA Game Ready Drivers provide the best experience for GeForce gamers in game titles because NVIDIA engineers work up until the last possible minute to optimize performance and perfect gameplay. And as an additional verification of quality, every Game Ready Driver is WHQL-certified by Microsoft.
Having the best possible quality for a game at launch is important, and it becomes even more important in VR titles. Gameplay issues or bugs can break immersion and ruin a VR experience – or even make a user VR-sick! NVIDIA's Game Ready driver program delivers the best possible VR experience by optimizing performance and latency, which is especially important for smooth, stutter-free Virtual Reality gameplay. If you are going to play Doom VFR, get the latest driver! And the minimum spec for it is a GTX 1070, so you may also need to upgrade.
Happy VR Gaming!