Video Viewing Will Transition from Quantity to Quality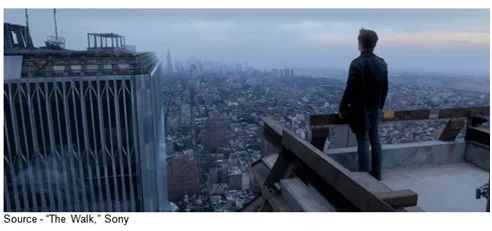 There isn't really a shortage of good/great video storytelling. It's just hard to find in the morass!
Take this summer:
The severely challenged TV industry had its upfronts – that's where TV industry moguls hawk their new series' hoping to get serious ad commitments to keep them in the running for another year.
The record number of pilots shown at the upfronts carried a secondary message …"We'll show them in the cable bundles as well as stream them so you can reach everyone."
The day/time showing folks don't like, can't really figure out the streaming stuff – to TV, computer, tablet, smartphone – but they know it's happening and they need to be onboard.
At CineCon, 20,000 filmmakers from 50 countries and nearly every state gathered on the Paramount lot to see new gear, new ideas and new techniques.
Starry-eyed kids and fame/riches wannabes gathered in Anaheim's video version of Disneyland -VidCon – to learn how they can be the next PewDiePie or fashionista and rack up millions of followers/visitors/dollars in the online video arena
At each event, there was a mix of attendees – folks hoping to get ideas for their next project or meet people who could help them as well as studio/network execs and online folks (Google, YouTube, Facebook, Instagram, others) looking to beef up their offerings to attract more eyeballs.
Filmmakers agree that quality video requires a lot more than a good camera. It requires talent and tools!
Instant Fame
Apple did, however, fan the flames of video fame with their iPhone 6s ad showing how you could shoot 4K content with the do-anything-but-make-a-call device.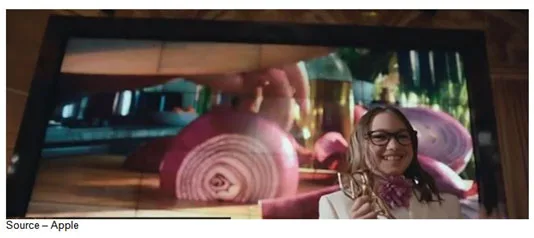 If only it were that easy!
Media companies are scooping up tentpole projects, good content and other stuff and are plugging all of their service/ad sales options – fixed schedule (theater, cable bundle) plus anytime, anyplace viewing on any device because folks haven't really changed their viewing habits; they've just extended the amount of video they consume.

NBCUniversal's Linda Yaccarino emphasized, "The average American spends seven times as many hours watching television as they do on Facebook, and 15 times more hours on television than they do watching YouTube."
Jeezz, folks, when do you work, sleep, mess around?
The OTT (over the top) race has gotten serious as everyone rushes to be the "new" place you go for your entertainment.
The appeal for studios/networks is clear – ads are going elsewhere!
Google-owned YouTube says its reaches more people in the United States than any cable network among ages 18 to 49, the group most coveted by advertisers.
Viewing Shift
Nielsen data show traditional TV viewing for 12- to 17-year-olds declined to about 18 hours per week in the first quarter of 2015 from 21 hours a year earlier.
To fill the "void," they've taken to their devices – primarily smartphones – to get content.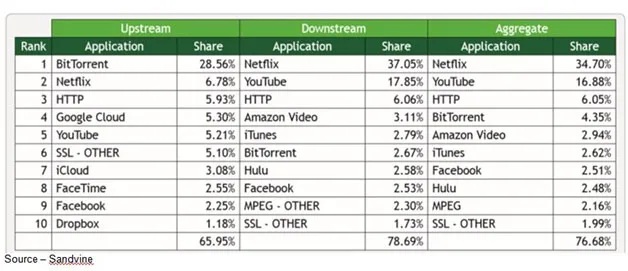 It's different content and the two can co-exist, but each is also battling for the best numbers when it comes to viewership (ad dollars).
The online folks (Google's YouTube, Facebook, Vimeo, Vessel and even Netflix and Amazon) are the new kids on the block, hellbent on siphoning off more of the best film work than the other guy. Quality video storytelling attracts viewers and advertisers.
YouTube may be the first place mobile people go, but Facebook, with a couple of billion users, is really intent on taking viewers from its neighbors.
Mobile viewers are showing they have an attention span that's slightly longer than a goldfish and will watch their movies/TV shows on their smaller screens.
New Opportunities
Finally, online curators are joining studios, Netflix and Amazon in bidding on storylines and script outlines so there are new opportunities for filmmakers.
Sure, people like Cirina Catania, of the Catania Group, still want to sign contracts with Netflix or Amazon but the new options mean wiggle room for negotiations. For viewers Netflix, Amazon and the online services offer an added benefit studios are only now trying to develop – personalization.
Obviously, beyond the likes and total viewers, Google and Facebook have tons of data that they use to help in the viewership and financial equations.
Professionalism Counts
I have nothing against the kids who gather at VidCon with visions of $$$$ from their smartphone.
It's just that I prefer stuff from Indie filmmakers because they have a goal in mind with their creative work. Or, as Tory Hargro, Visual Design Manager of USA Today said, "Video storytelling is nothing but data with a soul!"
They really want to write, shoot, produce and offer content that makes them proud.

Some filmmakers like Scott Strimple, of CinemAerial Visuals, support their passion with other careers such as being an airbus captain with United. His diverse background in RC (remote control) planes and helicopters provided him with the skill set to leverage his talents in aerial imagery. Today, he is one of the best drone filmmakers around. In his spare time, he teaches others the dos/don'ts of drone flying as well as film techniques.
People like Lewis Smithingham, "30 ninjas," and Nick Bicanic, rvlvrlabs, have become experts in the rapidly emerging VR (virtual reality) film world. In fact, Smithingham jokes that he hasn't done a "normal" film project (4K, HDR) in several years because he has so many projects waiting to be done.
People who write the checks – and viewers – also want better 4K, HDR work than smartphoners deliver.
George Krieger, Xarray Digital Design & Production; and Marco Solorio, One River Media; agree that documentary, entertainment film, commercial and business film work is more rewarding – personally and financially – than anything at VidCon. Both will be speaking at the M&E Day August 9 during FMS (Flash Memory Summit).
"Mobile devices are quick and easy to use for shooting a story," Solorio said, "but they don't offer the control, quality, and precision that a cinema camera does. Filmmakers need footage flexibility to maximize the emotion, mood and feeling we need to tell the story."
"In addition, a true filmmaker understands and appreciates the importance of the audio part of a film," Krieger added.
Woody Woodhall, Allied Post Audio, agreed and noted that 90 percent of the smartphone content he's viewed encouraged him to click away very quickly, "Audio is the soul of a film and can be a vital part of the success of a project because you can do some real creative storytelling with sound. Really smart people leverage sound to tell the story."
The other huge difference for filmmaker is that they capture a lot more content – just in case –and want to save their creative work for years.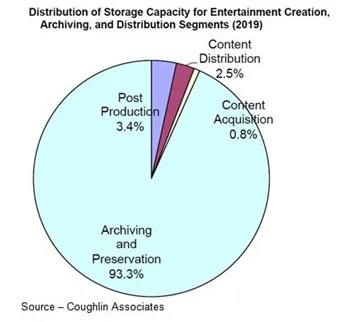 They choose their storage based on experience (theirs and filmmakers they respect) and the reputation of the product/company, rather than just price.
John Putch, PutchFilms, who has done dozens of feature and TV films as well as TV episodes, has become increasingly well-known for his Indie films, is a fanatic about saving and preserving all of his media. "Shoot fast and always know what you need before you shoot," he commented. "Then, the last thing I do is use my OWC drive dock and store everything on fresh HDs that are safely stored for 'later.'"
Sure, I hope my daughter will hit it big with her uploaded iPhone videos on Facebook, but I think she'd have a better chance at making a living as a nurse. She could still hone her filmmaking skills on the side and maybe produce something that would win a film festival award.
As for her iPhone film career, she can take Papa Rudy's advice, "If you have three steps to do, and if you do those steps arrogantly… if you think you are invincible… You are going to die!"
# # #