Ecosystem Consensus Takes Center Stage to Ensure Great Video Everywhere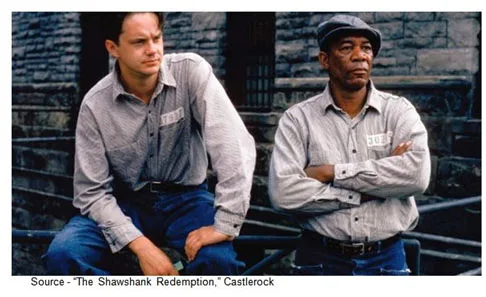 Ever since Netflix and Amazon nudged their way into the network's and studio's territory, video storytelling has gotten interesting and the NAB (National Association of Broadcasters) show has gotten really interesting.
Okay, friends at Fox, ABC, Disney, Paramount, Turner and the other networks, studios, stations around the U.S./globe find it unsettling. But … Netflix and Amazon couldn't have done it without a lot of help.
The global build-out of the Internet is obvious. Suddenly, people can send photos and video anywhere; and the cost is minimal.
Studios also decided they were going to outsource project production to save a ton in salaries/overhead.
Rather than standing around in front of the studio gates like guys in the Home Depot parking lot; filmmakers, production, post and creative specialists figured out they were really their own studios.
All of a sudden, production tool producers – cameras, NLEs (non-linear editing), workflow tools, production stations and storage – didn't have to wait for executives to come back from lunch for an appointment.
They focused on the 10s of thousands of people who did the work and understood what they were talking about, what they needed.
New companies and new tools emerged that covered the complete performance/price spectrum and filmmakers pushed the video content envelope.
Instead of shrinking NAB has gotten bigger, more diverse, more invigorated.
And more complex.
To make sure all the parts worked "fairly" well together, SMPTE (Society of Motion Picture & Television Engineers) focused on the basics – the picture/audio – with standards for 4K and HDR (high-definition resolution).
While these areas will get the greatest attention at the show, they've also been working with others to attack the tough part of the ecosystem … the distribution standards (on the air, over the air, device viewing options).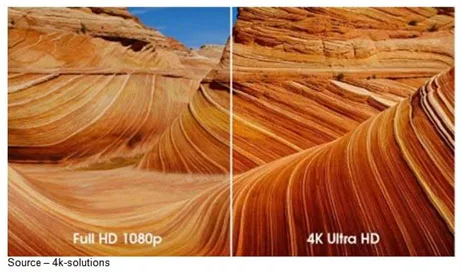 4K wasn't something developed for video snobs. It is simply visually better and is no longer a luxury in any part of the ecosystem.
Content producers quickly transitioned to 4K cameras and workflow solutions.
That, as they say, was the important first step.
The next major viewing improvement was the addition of HDR – a broad spectrum of colors with rich, unique color depth.
The combination of 4K's high-resolution and HDR's depth of colors brings the enjoyment of a film or show to life.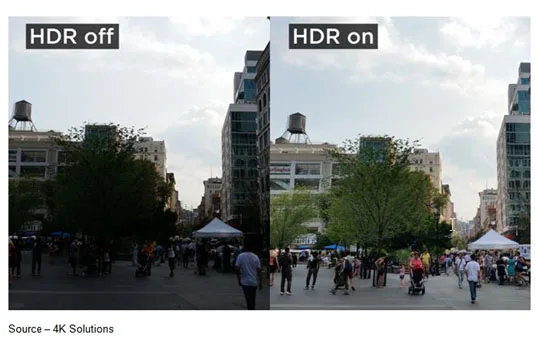 Technically, everyone in the industry is doing HDR.
They just can't agree on how to do it.
In addition to Dolby Vision; Technicolor, Philips and BBC/NHK have proposed HDR "better solutions" for capture, transmission and reproduction.
Now it's up to the SMPTE diplomats to get everyone to agree with a single standard.
The camera and workflow people are ready for the filmmakers.
Not standing around waiting, Sony will be focusing a lot of attention at NAB on helping the market by highlighting (and explaining) how to maximize the dynamic range of production tools such as cameras, monitors and workflow solutions.
HDR is going to change the production and distribution landscape and content creators are going to have a whole new set of business and artistic opportunities that consumers will enjoy.
Set manufacturers are ready to deliver another round of new TVs so we can get back to our show(s).
The dynamic range makes a lot of difference when you're watching content on one of the new 4K UHD TV sets.
Of course, it's debatable if our kids can see any difference on their screens of choice – tablets or smartphones.
While people will hang around and drool in the camera and workflow booths at NAB, suddenly the "oh yeah, gotta' have some of that" spaces will get a lot more attention and maybe a little more love.
Why?
When shooters moved up to 4K, they found that they needed to refigure how much storage they needed for an hour of RAW content.
With 4K, few production/post people directly edit with the camera original files. Instead, they make insurance and working copies for editing and other workflow steps.
What does that mean? Well, 4K roughly (very roughly) requires about 4X the amount of storage used in HD production. Your mileage may vary; depending on bitrate, fps (frames per second) and a number of other factors.
In fact, it's so complicated that almost every camera/workflow producer has developed a storage calculator to assist their customers. Just search around their websites, you'll find one.
Add HDR to the equation and you more than double the storage requirement; and suddenly, we're talking serious storage requirements.

Yes, video editing has entered a new era with today's high-resolution, high-dynamic range and higher frame rates.
With higher-quality content, post artists are creating amazing and immersive content with variable frame rates, dwell times and effects.
Storage has taken on increased importance because no one can afford lost scenes.
To keep up with the filmmakers needs, several firms at NAB such as OWC (Other World Computing) and others will be showing RAID systems that ensure every frame is safe as well as flexible, modular NAS solutions that are actually friendly to the filmmaker's budget.
BAM! All kinds of content – really good, good, and ugly content– is ready to emerge and we will try to get it.
Infrastructure folks – telcos and ISPs (Internet Service Providers) – said they can deliver the content creators/consumers needed and have the idle bandwidth and the last 10 feet connectivity to the home.
Cable folks realized they could be the pipe of choice to homes, studios and networks and began their own streaming offerings.
It just kept getting better and people began to like the freedom of choice outside the bundle.
CDNs (Content Delivery Networks) brought the Indies together so people could have their choice of edutainment … when they wanted it; on what and increasingly, where.
Right after Reed Hastings, CEO of Netflix, heard all the noise and saw Amazon's series last summer, Netflix said it was going to add HDR to its online film library this year.
That got folks' attention because Netflix is now available in 190 countries but you might wonder about how soon since they just admitted they were throttling content. That ticked off the FCC (Federal Communications Commission) and made telcos/ ISPs (Internet Service Providers) happy because they didn't get blamed this time.
The biggest hurdle for CDNs has been how to deliver 4K UHD/HDR to the home.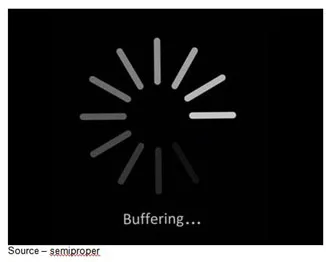 Trust me, if you don't like the buffering logo on your phone or computer; you're going to flat-out hate it when it comes to the screen you're using at the moment.
That's why the ATSC (Advanced Television Systems Committee) 3.0 demonstration at NAB is more interesting than all of the VR (virtual reality) activity.
ATSC 3.0 can make everyone at the show money right away – infrastructure, CDNs and content sites (like YouTube, Facebook) as well as filmmakers.
The new standard uses the spectrum more efficiently and with better compression. In trans-Atlantic 4K transmission tests earlier this year, it was shown to provide end-to-end transmission of brilliant video and audio definition.
No one will have to throttle your content as long as everyone treats broadband as a utility no matter how it's delivered – over the pipe or through the air.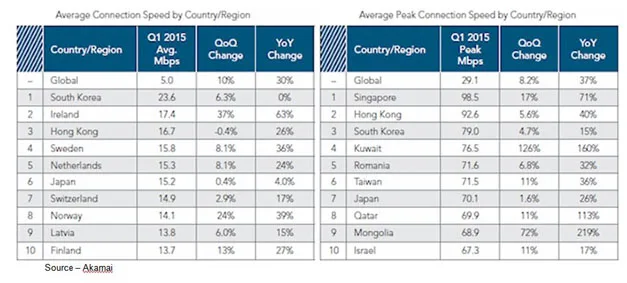 Not that it's the gold standard of streaming, but Netflix requires a 15 Mbps sustained bitrate for 4K streaming and they recommend 25 Mbps.
Akamai, the CDN leader, recently reported a steady growth in IP addresses having 15 Mbps or better '4K-ready' connection speeds.
Globally, they found that 5.2 percent of the IP (internet protocol) addresses had an average speeds of at least 25 Mbps–a 6.3 percent increase over the previous quarter and there's a strong surge in fiber-to-home connections.
Verizon Wireless (72 percent) and Belgium's Telenet (53 per cent) lead the mobile delivery folks and there's steady improvement around the globe.
It won't be long (O.K., a couple of years) before we'll be enjoying 4K HDR content everywhere! But when you include Hi-Res audio solutions like Dolby Atmos to your TVs, you'll set down your smartphone and enjoy the screen.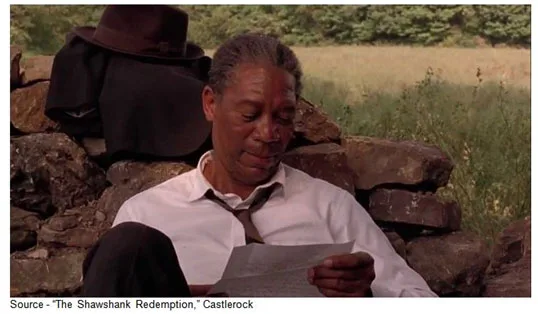 Or, as Andy Dufresne said, "Remember Red, hope is a good thing, maybe the best of things, and no good thing ever dies."
# # #