It's Time for Streamers to Quit Being Selfish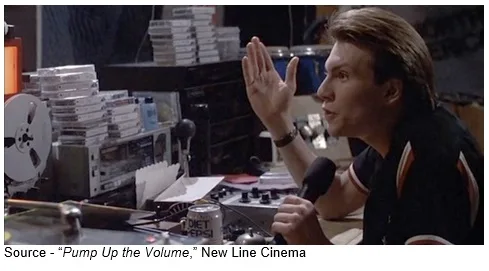 The key to a successful market research project is determining what results you want to achieve…conduct the project and BAM! you've got the results that your boss or client has been waiting to see, hear.
Take the work done by Paramount + several months ago when they rolled out their service.
First, they touted the deep and rich library of TV shows and movies that would keep people staying with the service forever.
It's not a unique statement.
Disney did it when they rolled out Disney + and AT&T/Warner did it when they finally settled on one name for the service they "sold" – HBO Max.
The premise was unchallengeable…
Those tech folks – Netflix, Amazon Prime, Apple TV + – have to continually invest in new, hopefully better shows/movies to keep people connected.
The old timers can take a breather between new stuff and families would be perfectly happy watching their older stuff.
They said it with their fingers crossed.
But you can't deny subscribers may watch the nostalgic content because it's sorta' like comfort food.
During the chaotic period of fluctuating theatrical windows and shaky movie house openings, studios needed to "prove" to the less-than-avid movie house goer that there was a clear path for them to safely get the new blockbusters they were begging to see backed by a ton of good stuff.
Simply said, they wanted to stand apart from the competition.
They wanted to show the world (and their bosses) that subscribers would sign up in droves if they gave people a reasonable proposition … day-and-date movies.
So, they asked if we were to offer you our tentpole tentpoles – MI 7, Top Gun: Maverick, Quiet Place II – and if you had a choice of going to the theater or watching it in the comfort of your family room with your big screen and your own freshly popped popcorn, would you sign up?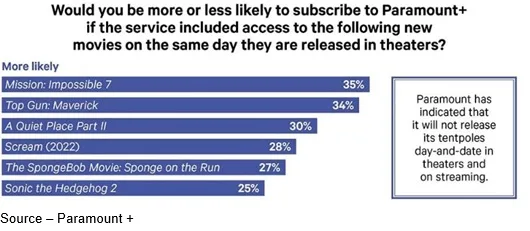 People didn't say yes, they said H*** yeah!
The management team high-fived each other and said, "See, told you world, people want our best at home at their convenience."
Not only that, but they would drop a few bucks more for the privilege.
Universal proved people would pay more for a huge flick when they offered consumers Trolls: World Tour and racked up $100M in PVOD sales.
Disney validated that when they offered Mulan and Raya and the Last Dragon for a one-time fee rather than simply adding them to Disney +. Without being specific, Disney's Chapek said both did "very well."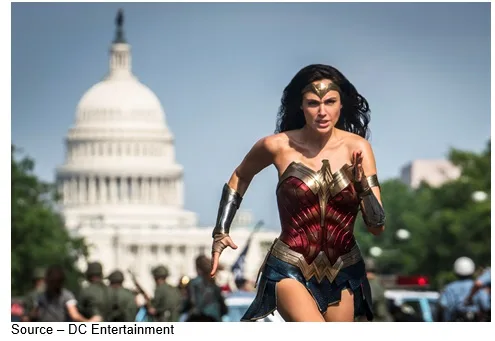 Because of the uncertainty of when cinema attendance would return to "normal, AT&T/Warner said they were going to release all of their 2021 tentpoles to subscribers (Wonder Woman 1984, Judas and the Black Messiah, everything) for the first 30 days they were available in theaters."
Filmmakers and theater chains went nuts.
Despite their stumbling start, they pulled in 37M plus subscribers.
We can all agree that the pandemic messed up the entire industry.
Some like to say it accelerated a change that has been inching along for years.
Ticket sales have been dropping slightly every year as more people turn to their home entertainment system and forgo (resist) the theatrical experience.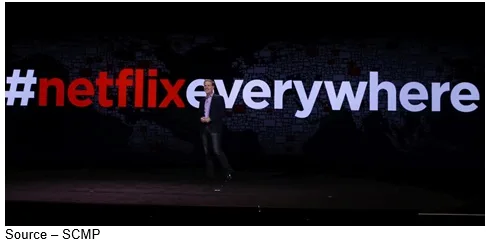 A lot of industry experts like to blame the movie house disconnect on Netflix that began offering original programming D2C back in 2007 followed closely by Amazon Prime.
However, studios were eager to have a sales outlet option for mid-tier projects and were very happy to get paid to produce the services' originals beginning in 2013.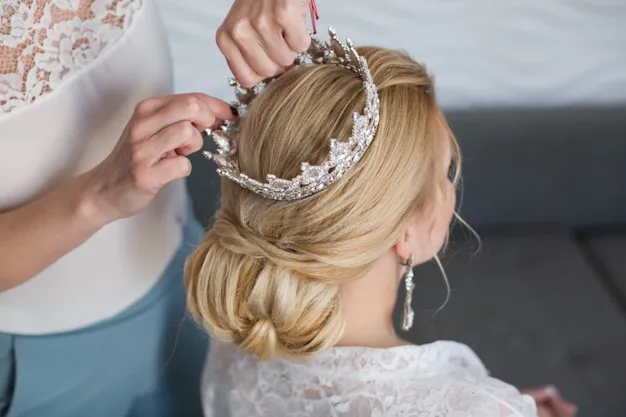 As the techies' subscriptions grew across the Americas and around the world, studios; networks and content owners saw the upstarts were taking the best content consumers away from pay TV. People were shedding their appointment viewing to watch what they want, when they want it, on the screen in front of them.
Our family thought Netflix and Amazon Prime were great.
Daughter binged the whole Orange is the new Black series over a three-day period.
Son sucked up the whole Cobra Kai series the minute it jumped from YouTube.
My wife carefully chose films like Beasts of No Nation, Set It Up, Uncut Gems, The Trial of the Chicago 7, and others.
Occasionally, we even got to choose … something.
When the world went on lockdown and personally selected home viewing grew, studios shifted gears launching their own VOD services. Consumers added the new services because they offered "gotta see" content.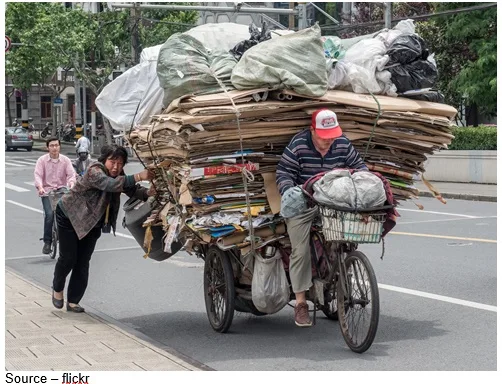 In no time, there were five SVOD services, two AVOD services and we were considering other offerings that were to roll out this year.
Budget was an issue, but the real challenge?
Finding just the content you wanted to watch.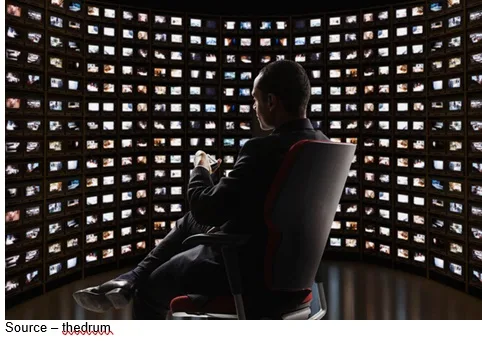 Allan McLennan, CEP/Media, Head of M&E North America,, reassured us that the challenge of finding just what you want, when you want can be challenging and will only get worse as households expand their library of streaming services.
"Unlike the 'good ol days'," he noted, "we don't have something like the TV Guide to see what is on, where. Instead, we have several thousand silos of streamable content offerings that do not want to share information."
We've discussed the issue/challenge with Allan multiple times over the years.
We're not really hung up on having Netflix, Disney+, Amazon Prime, YouTube TV, Tencent, IQIYI, Apple TV+, Peacock, Paramount +, HBO Max, Hulu, Discovery+, Rakuten TV, Acorn, ITV, Hotstar, NexGTV, BritBox, Mubi, iROKOtv, Cell C, you name them.
People identify with shows/movies, often in a specific genre or two.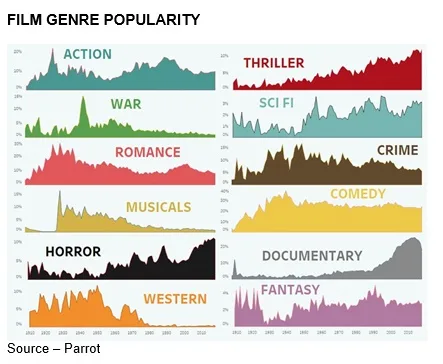 We like Sci-Fi … wife "hates" it. She likes RomCom … we'll pass.
Christmas for her was Miracle on 34th Street and Elf. We went with the real winner, Die Hard.
Do anyone know/care the studio behind them or which streamer they're on?
No!
Sorry Chapek, Horowitz, Kilar, Gianopulos, Feltheimer and, well, all of you in Hollywood.
The world doesn't want 1000+ streaming channels.
The 7.9B people around the globe want one streaming service … theirs!
"The ideal solution would be once you've watched a specific film on Netflix you could review similar productions in that genre in your native country or from around the globe. The service that you're connected to would recommend something available in multiple libraries whether in Disney, Netflix, MoviStar, Britbox, Acorn or Paramount–all within the same subscription." McLennan said. "But we're not quite at that point … yet."
However, there are some assistance services that come close — Reelgood, JustWatch and about to be launched, Struum.
Reelgood and JustWatch are both free to use, have iOS apps, and don't require an account to use even though you get more features when you sign up.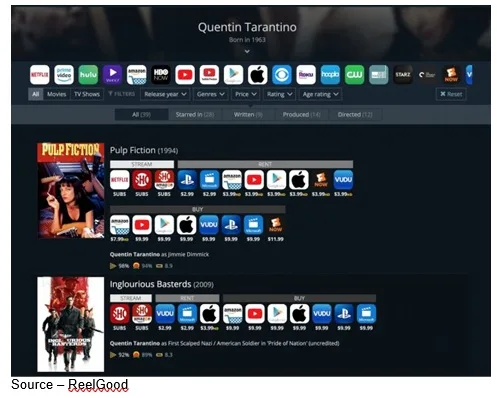 It isn't perfect, but we've become partial to ReelGood because it solves a small annoyance of at-home life.
Each streaming service has one objective – capture and keep subscribers solely on their service.
ReelGood scrapes information from 1,000 plus services around the globe to recommend films or shows based on your viewing interest inputs.
Neither is perfect, but they can save you a lot of time and keep your blood pressure under control by recommending projects you'll be interested in viewing.
And the more you use either of the streaming service search tools, the better the algorithm will get and the faster you'll find a video story you really want to/need to watch.
"Everyone's screens are getting bigger," McLennan noted, "and watching movies at home is increasingly theater-like.
"What the M&E industry has, and the studios will come to realize, is that streaming services will become a valuable part of the ecosystem," he explained. "There will be people who totally appreciate the shared social environment that the theater provides, and they will still put their seats in seats but they will use their streaming service to fill in the entertainment gaps.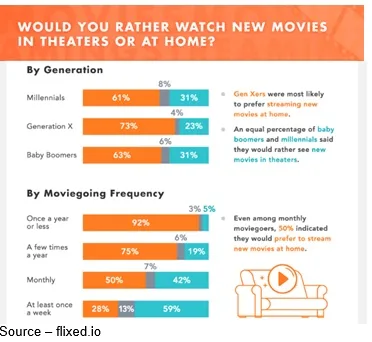 "There are other people/families who in the past didn't go, or very seldom went, to the movie house so now coupled with their current concerns due Covid, viewing at home – whether day-date or with a minimal theatrical window – increases the studios' likelihood of increasing their earnings on that film earlier and of investing in new content to benefit everyone concerned," he added. "Including the viewing public."
VOD services are here to stay and everyone – including theater owners – know it.
Now it's time for the industry to put its big kid's pants on and help consumers watch what they want, when they want, on the screen in front of them.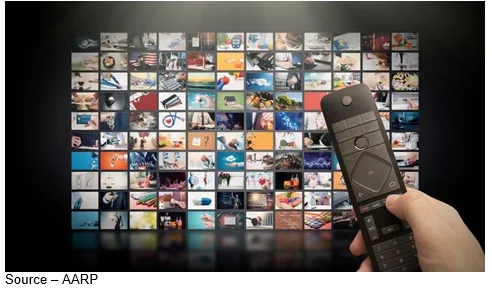 It's a major economic challenge for consumers to sign up for all of the services they would like.
Even before the global pandemic, studios and streaming services had recognized – and took advantage of – the consumers' shift to more convenient, more accessible content preferences with an eye on their wallets.
New, more flexible viewing and pricing options for theatrical, P/S/AVOD and broadcast solutions can only improve the working environment – and profit margins for everyone in the content ecosystem.
Certainly, people like all of that old content – movies, TV shows, series – that studios and streaming services have in their libraries. However, they love the new release movies … first!
The time is right to give consumers a voice on how they want to enjoy their personal content.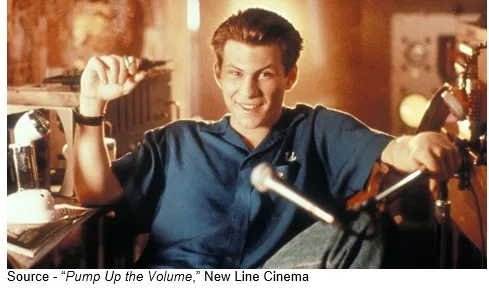 The industry is now at the point that it can prove its creative prowess and be … creative.
Mark Hunter may have been just a kid in "Pump Up the Volume," but he made a lot of sense when he said, "All the great themes have been used up and turned into theme parks."
The best content is still personal.
# # #
[email protected] – is an author of more than 700 articles on management, marketing, communications, industry trends in media & entertainment, consumer electronics, software and applications. Internationally recognized marketing/communications consultant with a broad range of technical and industry expertise especially in storage, storage management and film/video production fields. Extended range of relationships with business, industry trade press, online media and industry analysts/consultants.