We hear reports that Kepler-based GPUs may be falling behind in performance due to driver neglect. We don't think so as we think it is possible that the newer Maxwell architecture and an extra GB of vRAM may be taking better advantage of the newer games, but you be the judge.
The first chart compares the 4GB vRAM equipped GTX 980 (Maxwell) with the 3GB GTX 780 Ti (Kepler) using the very latest drivers where everything is set up identically.

The next chart is from November where we compared GTX 980 vs. GTX 970 Ti. Unfortunately, we didn't have 4K in November and we were testing at 2560×1600, but 1920×1080 would be a common resolution. Also, several of the games received major patches that made the settings far more demanding.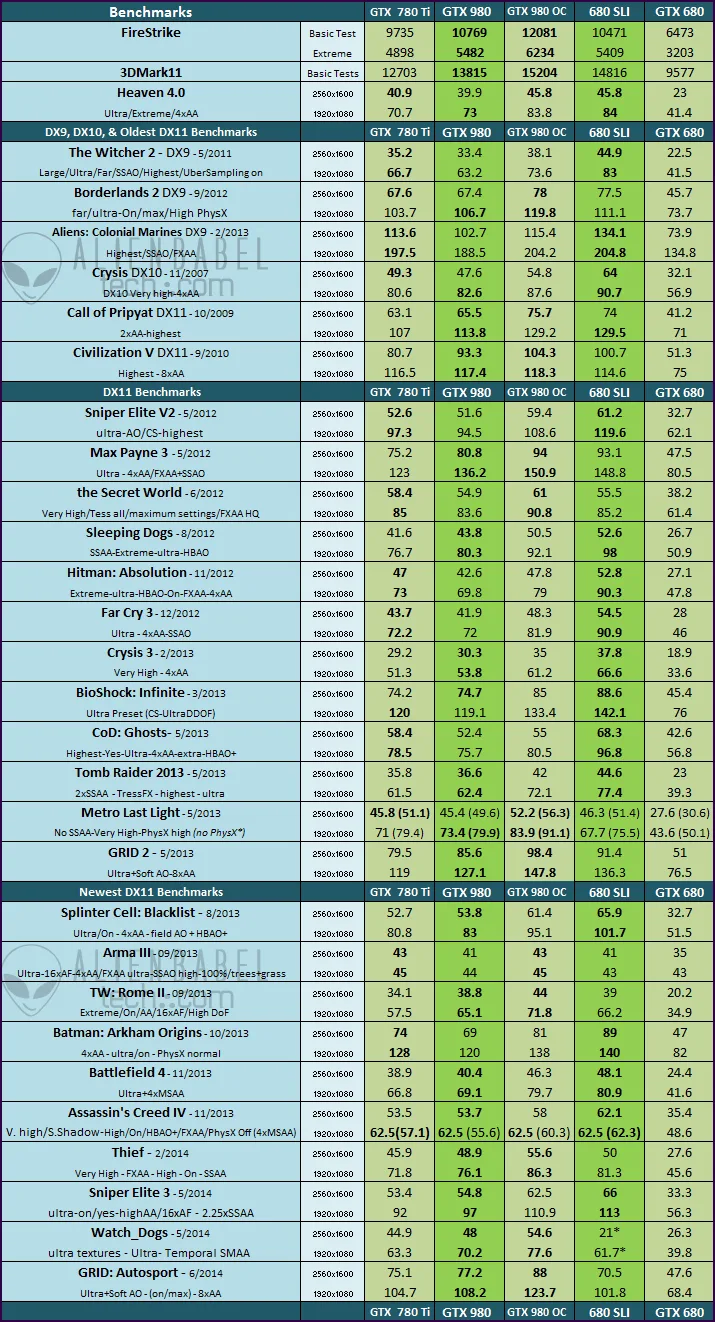 Over the past 6 or 7 months we see perhaps more of an emphasis given to Maxwell, and as it is the newer architecture, it has more optimizations to make.
Whatever platform you are gaming on, there are some awesome new PC games to choose from. We have at least two reviews coming up in the next few days that you don't want to miss!!
– happy gaming!