EVGA SuperNOVA power supplies are well-known for their extreme efficiency, performance and reliability. In fact, BTR chose an original EVGA G1 1000W PSU to power our own flagship PC used for benchmarking, and it is still going strong. Over the last 3 years EVGA SuperNOVA power supplies have won over 70 awards from leading review sites. The EVGA SuperNOVA G3 Series is now their latest power supply platform. The SuperNOVA G3 PSUs now feature a smaller size, improved performance, and a new Hydraulic Dynamic Bearing fan for ultra-quiet performance with an increased lifespan.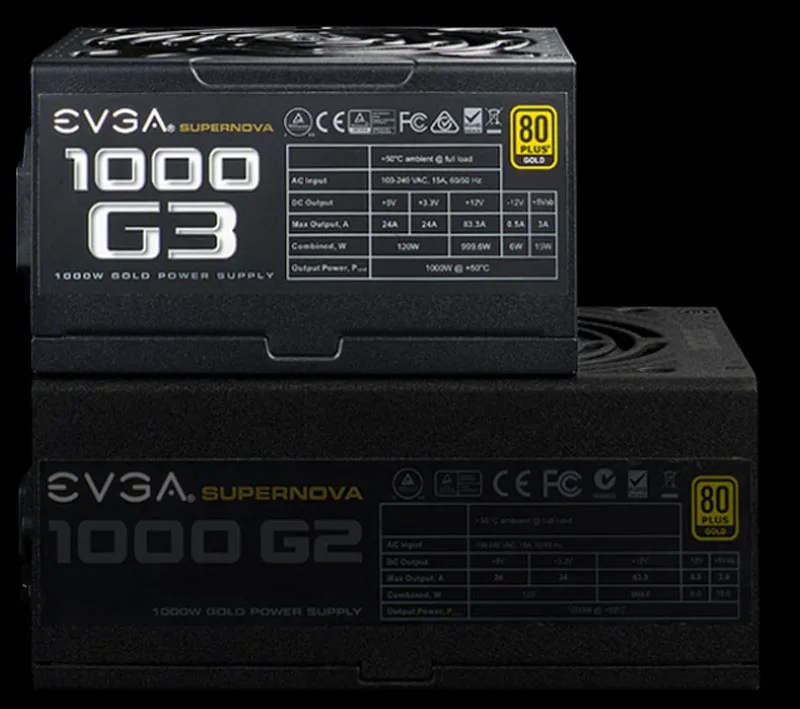 A reduced size does not mean reduced performance with the EVGA SuperNOVA G3 power supplies. At only 150mm long, these are some of the smallest power supplies on the market today, while offering improved performance and features.
EVGA ECO mode gives you gives you silent operation at low to medium loads which translates to a longer lifespan. And the EVGA SuperNOVA G3 takes the already efficient G2 series and makes it even better with improved efficiency and lower ripple. These power supplies are over 91% efficient!
The G3 series is fully modular which means you use only the cables you need, reducing cable clutter and improving case airflow.