Next Year, Let's Think "A Little" About the Recipient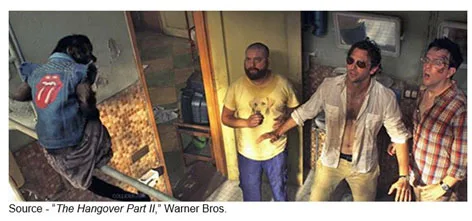 Between the rush of retailers to entice me to buy more and the sudden love/attention the press gets from publicists to meet with someone about something at CES, my inbox runneth over this year!
It started slowly enough. Maybe a little early this year; but then, we live in anxious times.
You know, between the probing attack of emails, offers, opportunities and meeting requests that began just before you dropped the first piece of Halloween candy and well before Thanksgiving, people got busy. Then, as we moved up to Christmas, it got serious. The second wave of new instant friends found us. The requests became pleas and finally a cacophony of noise as the New Year approached.
My email server began heating up to 500, 750, 1,000 plus emails a day.
The ever-sweeter price/delivery offers of things I didn't realize I wanted or needed got better with each passing day.
I thought it was only my imagination but retail analytics firm Dynamic Action reported that folks with 50 percent off discounts and BOGO (buy-one-get-one) free offers shot up 36 percent this year compared to last.
I may be a little prejudiced but having viewed retail prices of like products around the globe, I've come to the conclusion that consumers in the U.S. are more miserly – ok cheap – than people in almost every other country. But perhaps retailers have helped create the mindset that if people can't buy something at a significant discount, they'll pass.
I understand, it's hell trying to get through the clutter of your email inbox and social media feeds today–especially when marketing is under tremendous pressure to beat last year's sales numbers, but flushing profits down the toilet is the lazy man's (or woman's) approach to promotion.
Shaving the margins on each sale and making it up in volume just doesn't seem real logical.
Feeding the discount-addiction is a desperate approach to solving the fact that marketing isn't willing to dig deeper and work harder to understand the customers they're trying to reach or their wants/needs.
Deep discounts and excessive promotions only tell the consumer there's no value in buying the product from your company or from the competitor who hits the inbox or flashes across social media until they come up with a more desperate offer.
Of course, this year it was even worse because the savings were only the beginning.
In fact, when the consumer surrendered and bought something at a ridiculously good price, the barrage didn't end.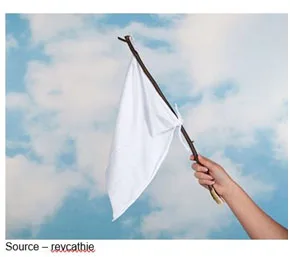 It used to be if you bought something people said, "Thank you and if we can be of further assistance, please let us know." Then they focused on trying to interest others in making a similarly wise purchasing decision.
But not this year. Even if you didn't buy something, you proved your email address was attached to a real person.
For example, one purchase we made (a thingie marked down from $15 to $8) put an online retailer's "creative team" into action:
We received an email special offer every day through Christmas
When we read news publications; visited sites; looked for something, somewhere … there they were!
It got to be sorta', kinda' fun to see their new ads pop up.
I showed my appreciation for their persistence by periodically clicking on the ads and then left their website.
I'm pretty sure some ad delivery service received a few cents every time someone shows the slightest interest.
What the heck, you gotta' have a little fun to relieve the strain of the holidays.
If they don't value their company image and the quality of their products or don't feel their service/support is better than the competition, why should I?
Yes, Amazon has become king of the hill by tapping every source possible; but they focus more on fast, easy service and the allusion of price savings.
I hate to burst your bubble but they aren't always the least expensive. They just make it extraordinarily easy to buy stuff from them.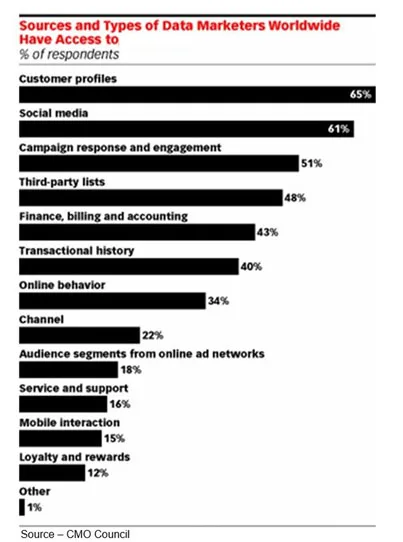 Bezos' team (and Ma's Alibaba team) just have advanced degrees in making it fast and easy for people to go online with any device and buy something
In fact, simplified purchases, fast delivery and easy returns have become the backbone of their brand equity.
Oracle, Salesforce, IBM and similar service providers have become the behind-the-scenes engines that help firms of all sizes compete with the likes of Amazon and Alibaba to mine the iNet/Web profitably.
Of course, there are those who figure they can do it themselves; but they often don't see individuals, just a fast-moving cloud of big data.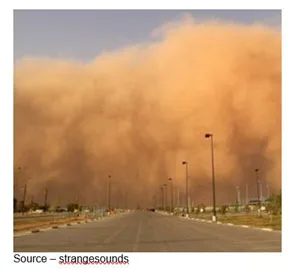 So, the folks who know how to focus on their own reputation and the customer do it better than the folks who stumble along by integrating their holiday marketing activities:
Coordinating their messaging across all channels
Timing their deployments
Making sense of customer and prospect data
Analyzing their data across all channels
Sequencing their channels to minimize messaging collisions
Digitizing and managing their data
The problem is way too many marketing types today focus on all their new tools instead of on the company's culture, the vision behind the brand/logo, the focus of the CEO and the management that built the firm … and the customer base.
As a result, they simply go through the motion with a dizzying array of monitoring and outreach tools; never understanding that they need to develop and monitor strategies that maintain and grow brand equity.
Or, to put it simply, they're process managers rather than learning, understanding and reinforcing the entrepreneurial integrity that is the foundation of the company/customer relationship.
They're simply going through the motions of picking through the volumes of data and using the outreach tools of the day.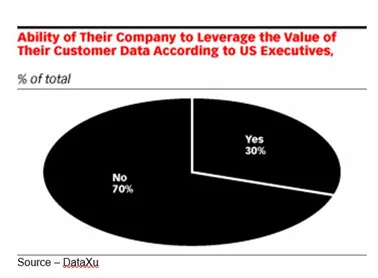 And for them, the fourth quarter is the time to pull out all the stops:
Beef-up and expand social media activities
Clean up the website and rotate a growing number of specials to folks
Build a new set of digital ads and unleash them
Make certain digital directory listings are current
Develop/distribute new electronic/printed posters, fliers
Jump on the new content trend:

Self-created branded content
Product/service, highlight videos
Launch sales and special offers as well as limited-time discounts
Ensure everything is pro-product with special offers on forums
Make certain every purchaser receives another offer … and another
For them, it's the time to show the boss how valuable and resourceful they are with their reach while glossing over the fact that they might be knocking on a loyal customer's screen too often with too many conflicting messages/offers.
For them, it's not about the company, the changing customer requirements or the results; it's about the volume.
Marketing has to adopt the philosophy of "customer-centricity" because customers have gotten smarter … a lot smarter.
They know real people aren't sending them all of those sweet offers, great ideas.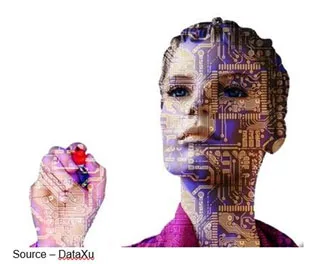 Today's business landscape has become more complicated, more competitive. Bots have taken on the task of executing marketing's activities without question and without an appreciation for the customer or the essence/soul of the company.
Few firms did that this past holiday season because they are convinced that selling the vision is more difficult than selling a product at a cheap price.
But actually, it's easier because the vision is all about customers and helping them meet needs that are uniquely theirs with your company/product/service.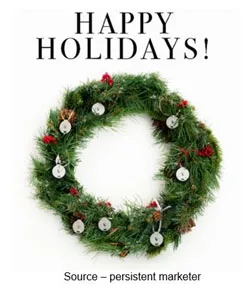 It beats the heck outta' holiday greeting followed by a list of products with slashed prices and profit-reducing coupons.
And it lasts longer.
For media people determined to make the trek to Vegas for CES, the holidays are a double-whammy.
They not only get all of the special offers but they are also inundated by young, struggling companies and publicists often brought on board for one reason … get them editorial meetings or else!
Sounds easy enough. After all, the company has a new set of fantastic (or fantastically ridiculous) products that "those folks" will beg to cover.
What could be easier?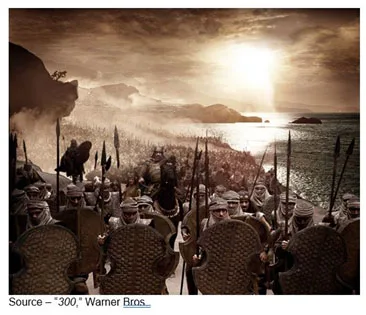 Typically, there are a couple of thousand media folks covering specific product categories targeted by 2-3 times that many publicists and established and first-time firms at the show–all knowing they need (and deserve) comprehensive coverage to make their dreams of fame, fortune reality.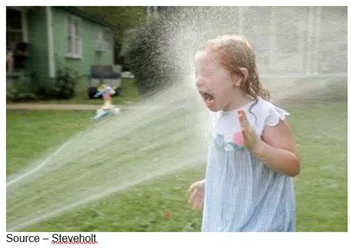 Having the media contact info is the easy part.
Knowing something about them – what they cover, their areas of interest – takes a little work that few are willing to do.
Knowing the company, the management, the product and the actual features/benefits to the customer?
That's up to the person with the press badge to figure out!
To be successful in your holiday push, the customer has to buy the company's vision before they commit to the product. For media success at CES, the press has to understand the vision before they cover the product.
Of course even though publicists are only practicing relationships at the show they're sometimes surprised to learn everyone at the show is — the world's leader, market leader, industry game-changer, most innovative, etc. Might want to narrow it down a little for the poor media folks.
Most marketing/ communications folks don't care; they're busy showing the boss how much work they did.
The nice thing for the media folks is that they know they won't hear from 90 percent of the publicists for another year or another show…whichever comes first.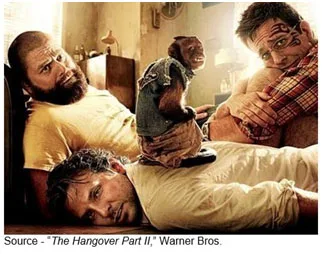 Don't worry, there's always the next holiday season, the next show. Consumers and the media can only hope Alan's idea becomes reality, "I wish monkeys could Skype. Maybe someday."
# # #