Nvidia has expanded the GeForce Experience, including expanded streaming/sharing at 60 fps, while bringing a little controversy with mandatory email signups for drivers. Today Nvidia has released the new GeForce Experience Beta which can be downloaded from here.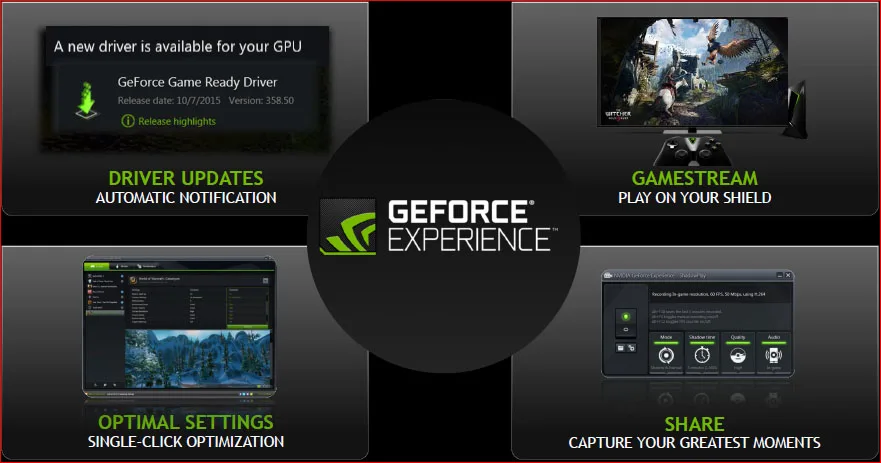 Nvidia has added new features to its GeForce Experience Beta, including an improved in-game overlay which gives access to new streaming, recording, and screen capturing features. The new Broadcast feature allows gameplay recording and streaming to Twitch and YouTube, at 1080P/60 FPS.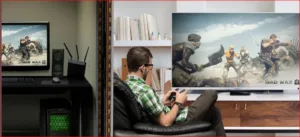 GameStream co-op lets you stream your game with voice chat to a friend over the Internet by using your host PC over to his browser on a client PC as long as there are at least 7 Mbps Internet connections on both sides.
Inside your home, GameStream lets you stream your game from your GeForce-equipped PC with SHIELD to your living room TV over fast Wi-Fi in 4K Ultra HD, at 60 FPS, and with 5.1-channel audio. An "instant replay" feature lets you play back the past five to fifteen minutes of gameplay as video.
Here is the summary of the latest GeForce Experience updates:
GameStream 4K – Play your PC games on your TV at 4K 60 frames per second with 5.1 surround sound.
YouTube Live – Broadcast on YouTube Live's new gaming channel at up to 1080p 60 fps easily using the new Share in-game overlay
Twitch Streaming has increased the maximum broadcast resolution to Twitch from 720p/60 to 1080p/60.
Game Ready Drivers – Automatic access to Game Ready Drivers.
Of course, there may be a little controversy. Nvidia asserts that 90% of its users already use the GeForce Experience to download drivers. Beginning in December, the next time you download a driver, you must enter a verified email address at the prompt to get first access to Game Ready Drivers. The drivers you can get from GeForce.com will be limited to quarterly releases.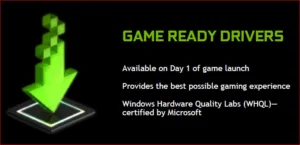 Nvidia is continuing to schedule their WHQL Game Ready driver release system to line up with all major game launches. The gaming enthusiasts who wish to have every new driver will appreciate the GeForce Experience delivering them regularly, while the more casual gamer can ignore them in favor of quarterly updates.
Nvidia is very straightforward about this driver change being part of a broader effort to recreate GeForce Experience as integral to the GeForce ecosystem, and some of the uses of this massive database of GeForce gamers they are building will be to email announcements to its users and to hold contests with prizes.
Happy Gaming!