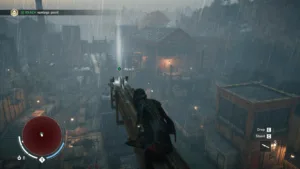 As regularly featured by BabelTechReviews, this driver performance analysis charts the performance of 29 games using the latest GeForce WHQL 359.00 driver that was released primarily for Assassin's Creed Syndicate. We are comparing GeForce WHQL 359.00 versus the Geforce WHQL 358.91 driver that was released October 7, primarily for Fallout 4.
This time, we are going to focus on our latest benchmark, Assassin's Creed Syndicate. Yes, you finally get to play as a female Assassin in 1868, London as Evie Frye, Jacob's twin.
BTR's The Big Picture, once reserved for video card reviews is now included in every driver performance analysis. We are comparing the GTX 980 Ti versus the Fury X, the GTX 980 versus the R9 390X OC, the GTX 970 OC versus the R9 290X, and 290X CrossFire and GTX 980 SLI results. AMD's latest Crimson Drivers – Catalyst 15.11.1 – have some serious issues that have evidently damaged some cards, and they should be hotfixed today so we will bring you the latest Fury X, 290X, and 290X CrossFire results later this week in a completely updated Big Picture.
We want to document the performance changes of this current WHQL 359.00 driver since Nvidia's last WHQL driver set on Windows 10. This driver performance analysis features Nvidia's top Maxwell gaming GeForce cards. We also added the GALAX GTX 970 EXOC results to our driver analysis and for our very latest DX11 benchmark, Syndicate. We are going to give you the performance results of 29 games using the GTX 970, the GTX 980, the GTX 980 Ti, and GTX 980 Ti SLI at 1920×1080, 2560×1440, and at 3840×2160 resolutions.
Our testing platform is Windows 10 Home 64-bit, using an Intel Core i7-4790K at 4.00GHz which turbos to 4.4GHz for all cores, an ASUS Z97E motherboard, and 16GB of Kingston "Beast" HyperX DDR3 at 2133MHz. The settings and hardware are identical except for the drivers being tested.
At GTX 970 and above, we test at higher settings and resolutions generally than we test midrange and lower-end cards at. All of our games are now tested at three resolutions: 3840×2160, 2560×1440 and 1920×1080 at 60Hz, and we use DX11 whenever possible with a very strong emphasis on the latest games. For our next performance analysis, we will add the R9 280X which has nearly identical performance to the newly-released 380X. Let's get right to the test configuration, the driver release notes, and then to the results.
Test Configuration – Hardware
Intel Core i7-4790K (reference 4.0GHz, HyperThreading and Turbo boost is on to 4.4GHz; DX11 CPU graphics), supplied by Intel.
ASUS Z97-E motherboard (Intel Z97 chipset, latest BIOS, PCIe 3.0 specification, CrossFire/SLI 8x+8x)
Kingston 16 GB HyperX Beast DDR3 RAM (2×8 GB, dual-channel at 2133MHz, supplied by Kingston)
GeForce GTX 980 Ti, 6GB reference clocks, supplied by Nvidia
EVGA GTX 980 Ti, 6GB, at reference clocks, supplied by EVGA
GeForce GTX 980, 4GB, reference clocks, supplied by Nvidia
GALAX GTX 970 EXOC, GALAX factory clocks, supplied by GALAX
2TB Toshiba 7200 rpm HDD
EVGA 1000G 1000W power supply unit
Cooler Master 2.0 Seidon, supplied by Cooler Master
Onboard Realtek Audio
Genius SP-D150 speakers, supplied by Genius
Thermaltake Overseer RX-I full tower case, supplied by Thermaltake
ASUS 12X Blu-ray writer
Monoprice Crystal Pro 4K
Test Configuration – Hardware
Nvidia GeForce 359.00 WHQL drivers and GeForce 358.91 WHQL drivers for the GTX 980 and GTX 980 Ti, including for SLI. We also tested GTX 970 results with 359.00 vs. 355.82. High Quality, prefer maximum performance, single display.
VSync is off in the control panel.
AA enabled as noted in games; all in-game settings are specified with 16xAF always applied
All results show average frame rates except as noted.
Highest quality sound (stereo) used in all games.
Windows 10 64-bit Home edition, all DX11 titles were run under DX11 render paths. Our only DX12 title is run under the DX12 render path. Latest DirectX
All games are patched to their latest versions at time of publication.
EVGA's PrecisionX, latest version.
The 29 Game benchmarks & 2 synthetic tests
Synthetic
Firestrike – Basic & Extreme
Heaven 4.0

DX11

STALKER, Call of Pripyat
the Secret World
Sleeping Dogs
Hitman: Absolution
Tomb Raider: 2013
Crysis 3
BioShock: Infinite
Metro: Last Light Redux (2014)
Battlefield 4
Thief
Sniper Elite 3
GRID: Autosport
Middle Earth: Shadows of Mordor
Alien Isolation
Assassin's Creed Unity
Far Cry 4
Dragon's Age: Inquisition
The Crew
Total War: Attila
Wolfenstein: The Old Blood
Grand Theft Auto V
ProjectCARS
the Witcher 3
Batman: Arkham Origins
Mad Max
Metal Gear Solid V: The Phantom Pain
Fallout 4
Assassin's Creed Syndicate
DX12 Games
Ashes of the Singularity – Alpha Demo benchmark
Let's first look at Assassin's Creed Syndicate performance using the GTX 980 Ti, 980 Ti SLI, GTX 980, and the GALAX GTX 970 EXOC.
Assassin's Creed Syndicate
Assassin's Creed Syndicate is one of the most anticipated games of 2015. It is a huge open world game very much in the style of the earlier Assassin's Creed games, and it is similar to Unity but set in 1868, London, instead of in Paris. Syndicate will replace Unity in our benching suite as it is far more demanding. It also has much better visuals.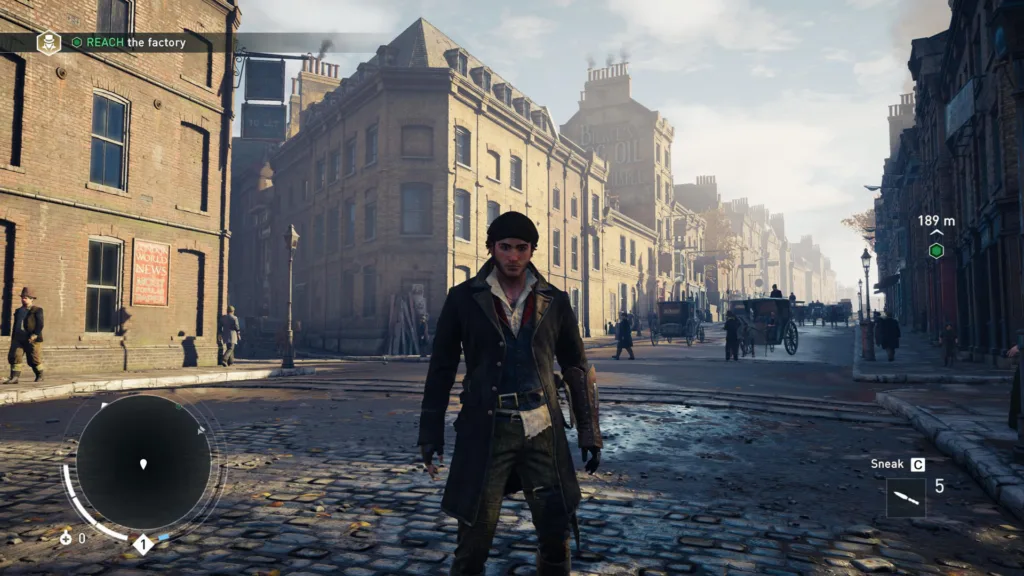 As the Unity story has moved from Paris during the French Revolution to the the Industrial Revolution in London of Syndicate, we witness first hand the age of invention, transforming the lives of millions. Opportunities that were created during this period have crowded London into a new commercial age fueled by greed and power.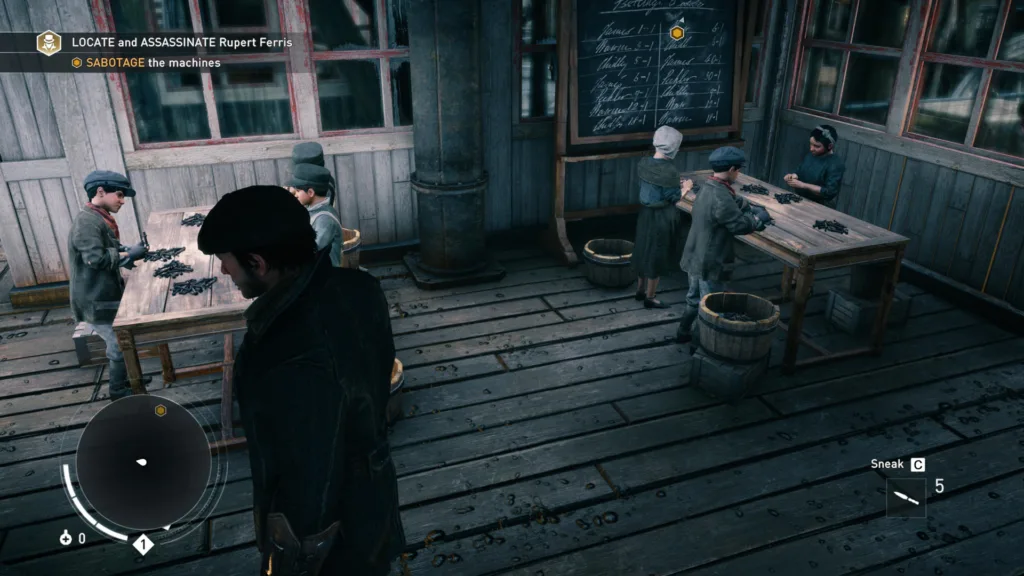 Unfortunately the common peoples' lives are little more than legalized slavery, and even children are put to work in sweatshops while the top few rich profit unjustly from their labor. To fight back, the lower class unite in protest by joining gangs and turning to a life in the underworld in their struggle just to survive. Organized gangs with their roots in the Industrial Revolution have continued to this day in the British Isles. Our two assassins join gangs and they side with the poor, so you can experience their story playing as both Evie and as her twin, Jacob.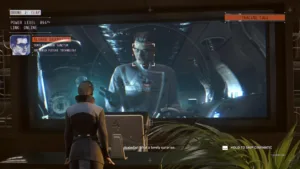 The same formula used in the Assassin's Creed games are reused with a twist as you now get to play as either of the twins. Evie specializes in stealth while Jacob is more of a brawler. You get to join and influence factions as you use the gangs to take the power away from the rich, and assassinations of the Templars are still an important part of the story. And as in the rest of the series, you will have a connection to the modern world.
Assassin's Creed Syndicate implements Nvidia GameWorks technologies including Nvidia ShadowWorks – HBAO+ and Advanced Soft Shadows – and TXAA. Advanced Soft Shadows includes multiple shadow techniques such as PCSS (Percentage Closer Soft Shadows) and PCSS Ultra for more realism.
Syndicate looks far more "real" than Unity, but it means that if you want to play this game with settings fully maxed out and with FXAA – you will need at least a GTX 970 at 1920×1080. Do not even think of adding any MSAA with even a GTX 980 Ti unless you lower other settings!
Here are the settings that we used: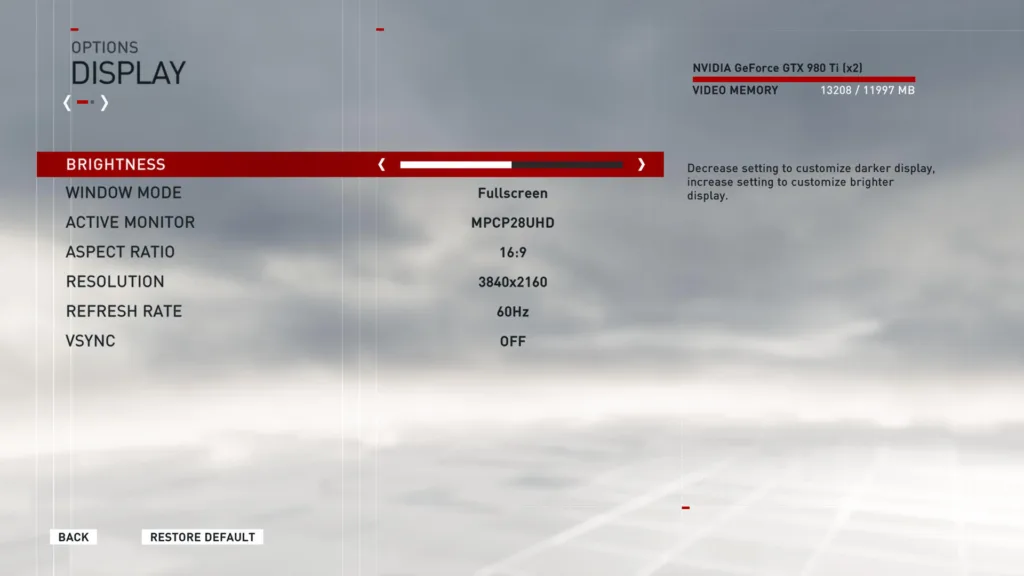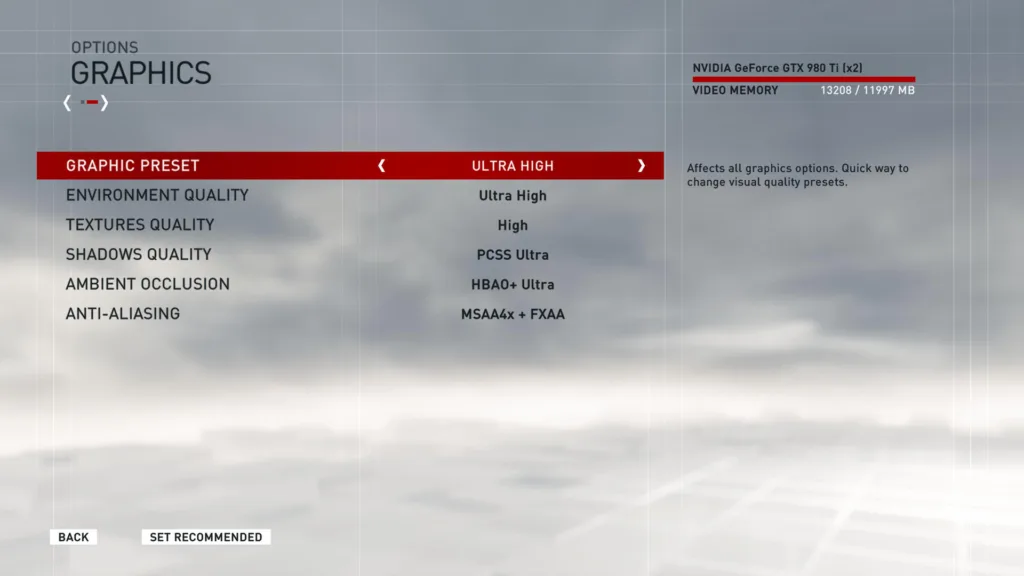 Of course, with all of these features set to ultra and maxed out, the game looks spectacular, but it requires a very powerful video card. Here are our results:

GTX 980 Ti SLI appears to be working, but scaling isn't very good yet as it can only manage 2560×1440 smoothly with everything maxed out except MSAA. As Assassin's Creed Syndicate is our latest benchmark – replacing Unity – we will follow its progress until the next game in the series.
Let's head to the release notes and then to our driver performance analysis.
Release Notes Highlights for GeForce 359.00
This is a short list highlighting the fact that Nvidia's WHQL driver release schedule is continuing to be tied to the release of AAA games.
Prior to a new title launching, our driver team is working up until the last minute to ensure every performance tweak and bug fix possible makes it into the Game Ready driver. As a result, you can be sure you'll have the best day-1 gaming experience for your favorite new titles.

Game Ready
Learn more about how to get the optimal experience for Assassin's Creed: Syndicate and Overwatch: Beta

GameWorks VR 1.0 Support

Driver support for GameWorks VR 1.0, including Multi-Res shading and Windows 10 support. Learn more at developer.nvidia.com/vr.
For the comprehensive release notes, you will need to download the .pdf
Let's head to the chart and compare the driver progress with the GTX 970, the GTX 980, the GTX 980 Ti, and with GTX 980 Ti SLI since we tested the last time.
Benchmarks & Performance Analysis
Here are our results of 29 games and 2 synthetics compared between GeForce 359.00 WHQL drivers, and GeForce 358.91 WHQL drivers using the GTX 980, the GTX 980 Ti, and GTX 980 Ti SLI. Our GALAX GTX 970 EXOC has just been added to our driver performance analysis and it is going to be regularly tested from now on, but the last time we benchmarked it was with GeForce WHQL driver 355.82.
Each set of WHQL drivers are compared against the other in the adjoining results column and the higher performance number is in bold. If there is a tie, both results are given in bold type.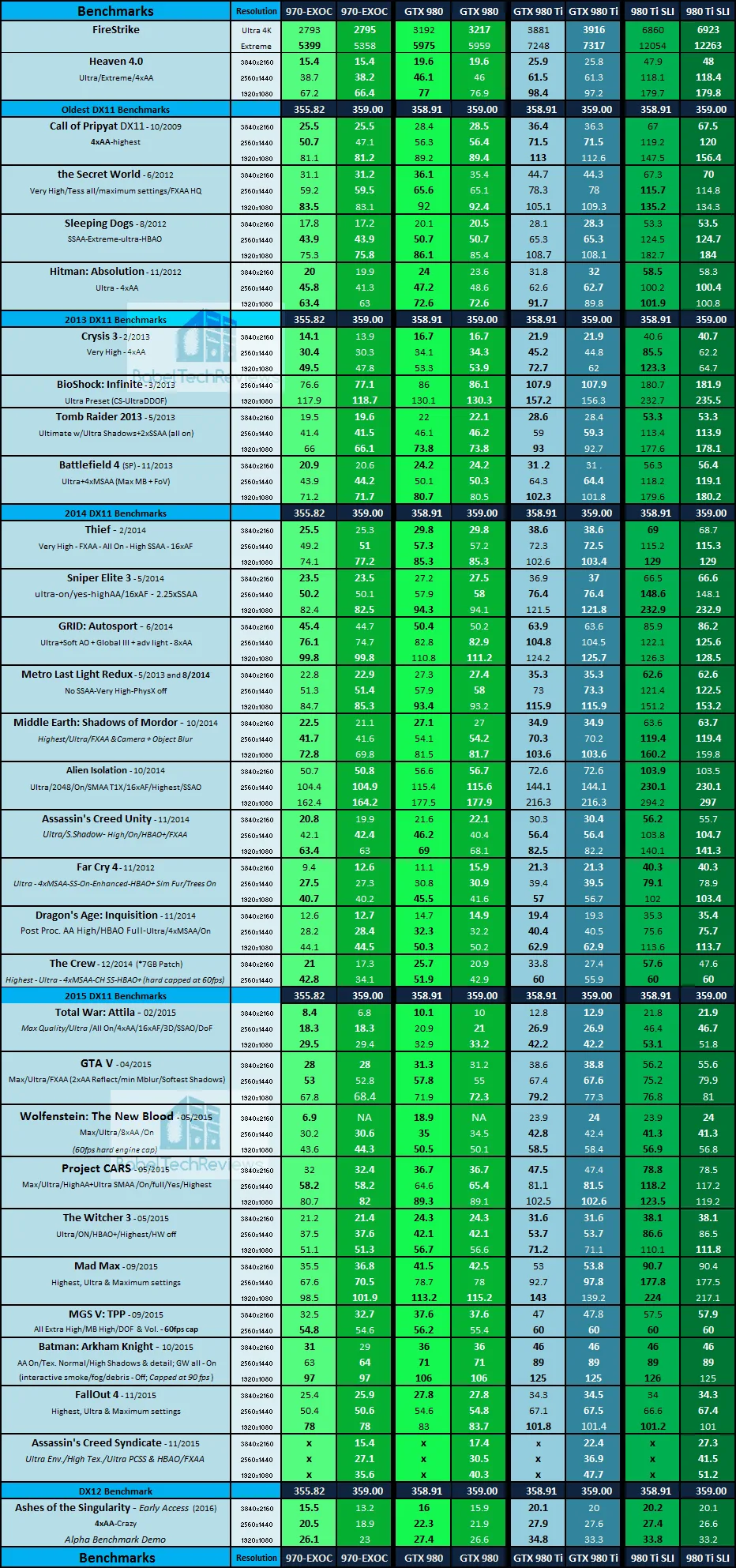 As usual, we note mostly incremental improvements with the latest WHQL drivers, and they are generally positive. The only big negative was again with the DX12 Alpha Benchmark of Ashes of the Singularity which got three large patches recently. Also, Ubisoft's The Crew got a mega 7GB patch which made the game much better looking and more responsive for driving, but it also far more demanding now.
The Big Picture
The Big Picture, once reserved solely for our video card reviews, has been recently expanded to feature all of our competing top video cards on recent drivers. We are benching the GTX 980 Ti versus the Fury X, the GTX 980 versus the R9 390X OC, the GTX 970 OC versus the R9 290X; and for added information, 290X CrossFire and GTX 980 SLI results.
The Fury X results are from older Catalyst 15.9.1 betas, and the GTX 980 Ti/SLI, GTX 970, and GTX 980 are on the very latest Nvidia 359.00 drivers. The 290X/CF is on Catalyst 15.11 drivers, and the 390X OC is on Catalyst 15.8 as shown on the top and last lines of the chart.
This time, "X" means the benchmark was not run, and "NA" means the benchmark could not be run or completed. And an Asterisk (*) means that there are some real issues with the visuals.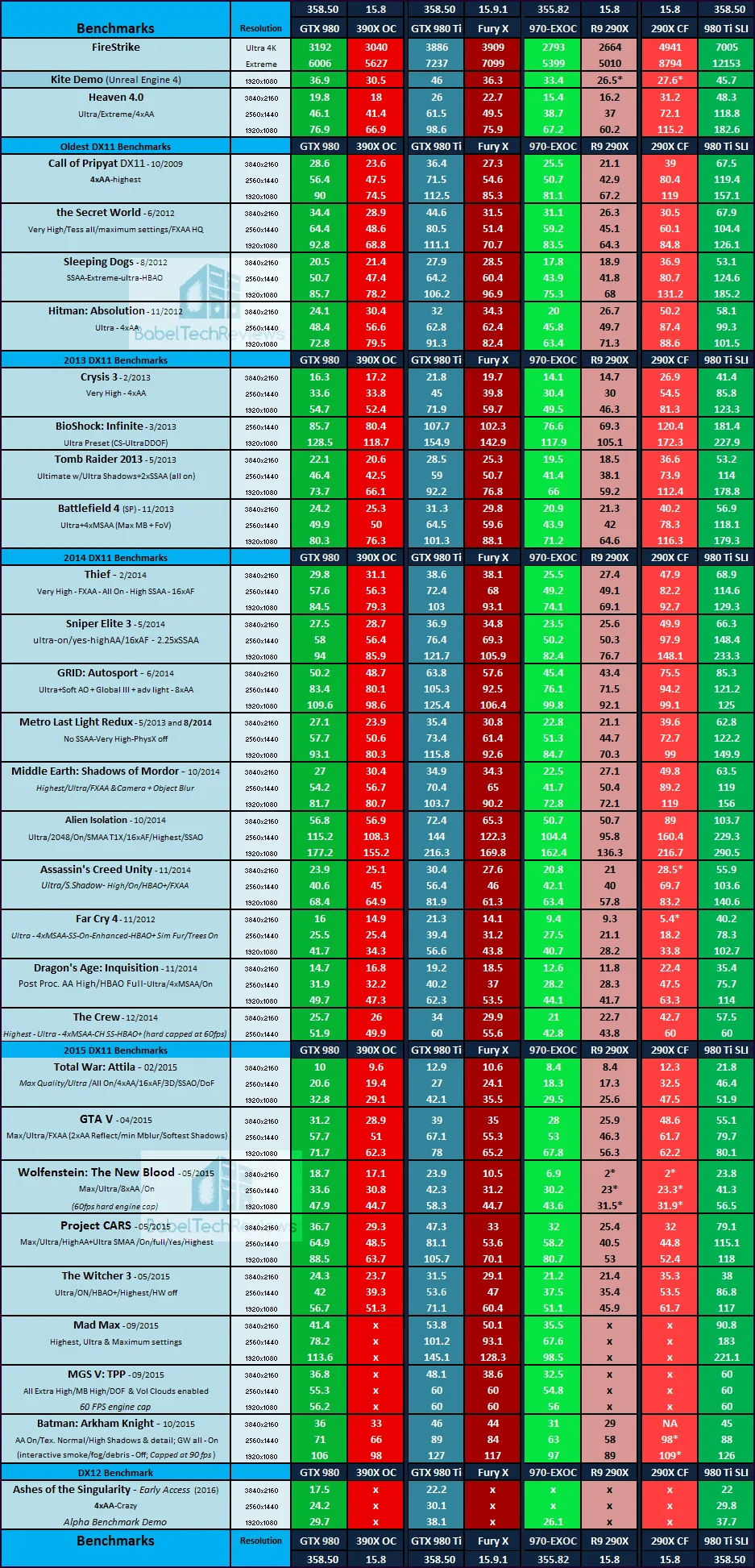 We will completely update our Big Picture when we benchmark the latest "Crimson" Catalyst 15.11.1 Beta (hotfix) Drivers which should be released today, and we shall add the latest Fury X, 290X and 290X CrossFire results later this week. Let's head to our conclusion.
Conclusion: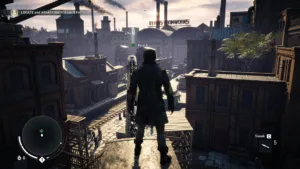 We would recommend upgrading to the latest GeForce 359.00 drivers because there are generally incremental advantages, and no large performance-impacting negatives that we have encountered. It is Nvidia's latest WHQL driver for Windows 10, and we will be using it this week to compare with the performance of AMD's latest Catalyst 15.11.1 Beta Hotfix driver.
GeForce 359.00 is also the driver to use for the latest really fun games that we are playing, including Mad Max, Metal Gear Solid V: The Phantom Pain, Fallout 4, and especially for Assassin's Creed Syndicate.
It appears that Nvidia intends to release a WHQL driver with each new major PC game release, and we are looking forward to evaluating the next GeForce driver which may be coming very soon for Just Cause 3 tomorrow. It has been purchased and pre-loaded, and we will bring you a performance evaluation shortly.
Stay tuned, next up we are benching for an upcoming driver performance evaluation of AMD's newest Catalyst 15.11.1 (hotfix) Windows 10 beta Crimson driver, featuring Just Cause 3. Happy gaming!