GALAX 120GB & 240GB SSDS USE A CUSTOM HERACLES SATA CONTROLLER
GALAX, a leading manufacturer of high-end PC gaming hardware, just announced the global launch of the new Gamer Series Solid State Drives, powered by the advanced Heracles SATA III controller developed in collaboration with JMicron Technology. GALAX Gamer Series SSDs are made with high-end desktop and notebook PCs in mind and excel at both the random read/write speeds essential for responsive gameplay and sequential read speeds for the fastest possible load times.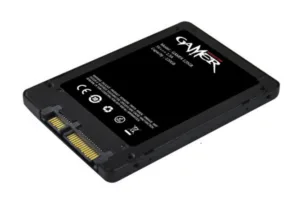 The new Heracles controller improves gaming, and in fact the entire computing experience with a variety of unique features and advancements. For example, many SSDs have fast maximum speeds but can only maintain them for a short while before performance begins to drop, but Heracles solves this problem with SLC Cache Auto-Release which streamlines the data pipeline and prevents cache bottlenecks. This effectively eliminates the performance drops observed in many competing drives and lets GALAX Gamer Series SSDs maintain their maximum speed for far longer. In addition, high physical durability, built-in wear leveling and Error Correct Code (ECC) ensure data remains secure and transfers remain reliable even after years of heavy use.
The Gamer SSD's 7mm ultra slim form factor and extreme energy efficiency also makes it ideal for even the smaller notebooks. Demonstrations have shown the GALAX Gamer Series to have among the lowest power consumption of the drives in their class. Upgrading a notebook's hard drive with a Gamer Series SSD is an easy way to improve both gaming performance and battery life.
GALAX Gamer SSDs are currently available in 120GB and 240GB capacities at leading retailers and etailers worldwide, and direct from GALAX at www.galaxstore.net in North America. For further information, please contact info@galax.net.