GALAX, a leading manufacturer of performance gaming hardware, today announced the release of the GALAX GeForce GTX 980 Ti graphics card. The new flagship GPU of the GTX 900 series is totally impressive, offering near-TITAN X performance for much less money. The GTX 980 Ti comes equipped with 6GB of fast vRAM capable of supporting four simultaneous 4K displays. Make sure to check out BTR's GTX 980 Ti review which even places it against the overclocked TITAN X and against 290X CrossFire to receive BTR's highest "Kick Ass" Award.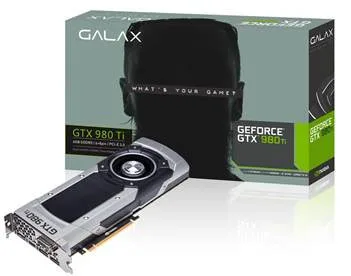 The GALAX GTX 980 Ti delivers superior graphics with advanced features and support for the newest DirectX12 API.
The GTX 980 Ti GPU gives the power to drive the fastest, smoothest, and most immersive VR experiences, and with NVIDIA DSR it can even offer a similar 4K experience on a 1080p monitor.
Up to four cards can be combined in SLI for an ultimate gaming PC.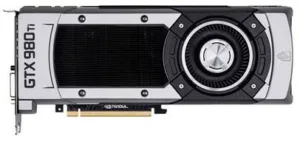 The GALAX GeForce GTX 980 Ti is available at all leading retailers worldwide and direct from GALAX at www.galaxstore.net in North America. For further information, please contact info@galax.net.
About GALAX:
Originally founded in 1994 as Galaxy Microsystems LTD, GALAX has grown exponentially in Hong Kong, Southeast Asia, China and Europe. After years of private labeling for many tier one brands in the US, in 2007 Galaxy entered the US etail and channel market. As consumer demand increased, Galaxy entered the retail space in 2009 to help further distribute their aggressively priced high quality cards. To better serve our growing global customer base, Galaxy merged with its European brand KFA2 in 2014 to form GALAX. For further information about GALAX, visit www.galax.net