Streaming Services and the Olympics Highlight Viewing Trends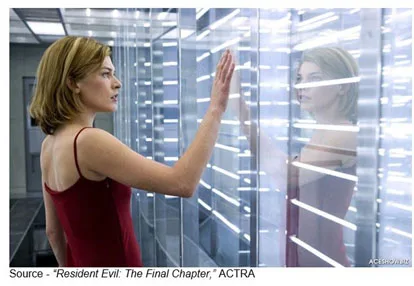 Even though you're doing your part, TV viewing is slipping.
Forrester's Jim Nail recently reported that the ratings of top shows have declined an average of 25 percent over the past five years.
Even NBC reported that TV viewing of this year's Winter Olympic Games was down six percent, compared to the viewing audience numbers from 2014.
We have to look behind the gross numbers to explain the apparent downturn.
Rationalizing the decreases in different ways, Nail and NBC used their unique interpretation of Chris Anderson's Long Tail distribution discussion he popularized back in 2004 in Wired magazine.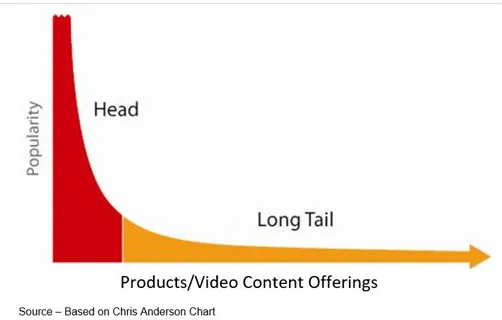 Simply stated, the industry suffers from an embarrassment of overabundance:
The old cable formula still offers something like 1,000 channels, even though folks only visit seven or eight.
OTT (over the top) streaming content has 100s, 1000s of free/paid "channels."
300 hours of video are uploaded to YouTube every minute, 1M videos are uploaded to Snapchat every day.
There are 7.6B plus people on the planet, roughly half of them (3.6B) have an Internet connection, about 80 percent of the world's households have a TV and there are 2.5B smartphone users worldwide.
According to Nielsen, contrary to TV viewing dying, the audience is up about five percent, compared to four years ago.
Rather than watching just one or two channels per day, the number of channels viewed has almost doubled and the method used for viewing shifts throughout the day.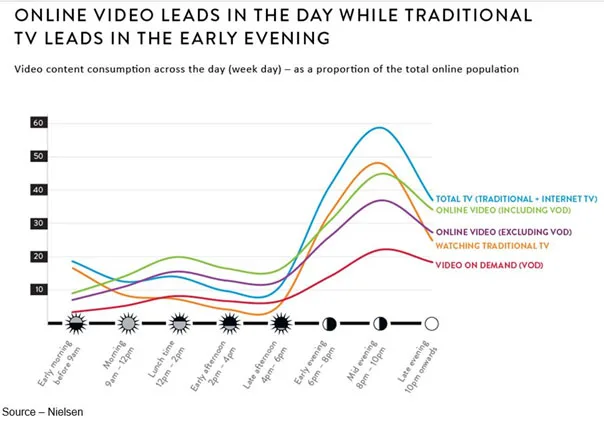 People are watching fewer channels, but they're choosing their channels from a much larger pool.
That hustle to become a top dog in the viewer selection race has shaken the M&E (media & entertainment) industry to its very core.
It's a poorly kept secret that FAANG (Facebook, Amazon, Apple, Netflix, Google) and BAT (Baidu, Alibaba, Tencent) are in town (that's Hollywood for the non-glams) and are determined to take the best talent from the networks/studios to build their title inventories … quickly.
They haven't been shy about their commitment to dominate tomorrow's viewing with big, multi-year contracts.
Folks like Ryan Murphy, Reese Weatherspoon, Jennifer Aniston, Shonda Rhimes, Todd Haynes, Richard Linklater, Jill Soloway, David Letterman, Chris Rock, Jerry Seinfeld, Jennifer Salke, Steven Spielberg, Elizabeth Olsen and other name players have signed on with FAANG and BAT firms.
Talent agents are being prodded to get their clients in front of "the right people!"
To constantly feed their growing global subscriber base, Netflix will spend $8 billion this year on programming.
Amazon will invest $4.5 billion, Hulu $2.5 billion and $1 billion for Apple.
Disney responded by pulling its programs from Netflix and will roll out its own paid streaming service later this year.
Of course, Igor is keeping all of his options open:
Offering $52B to acquire most of 21st Century Fox
Planning an ESPN streaming channel
Investing about $15B in programming this year
Peter Rice, Fox president, isn't overly impressed with the Netflix programming budget, noting that it's a reasonable sum for someone trying to compete.
"Look at the expanse of Hollywood," Rice said. "Maybe Netflix is spending 10 percent of the overall content spend of Hollywood. That's not a monopoly."
Still, we know a lot of folks who want to see their titles added to the FAANG/BAT lists.
To offset the loss of hit shows and talent to streaming companies, network and cable companies are focusing on what they do best – live events (news, sports, awards) – and leveraging them across all channels.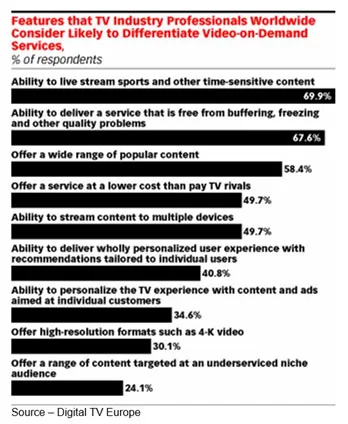 The best example of the shift to cover all of their bases is NBC's $12B investment in the TV, mobile, internet streaming rights to the Olympic Games through 2032.
Even with a decrease in the number of people watching the Games and $900M of ads on NBC and its cable nets, the TV viewing will still beat out it's on-air competition over the 18 nights by a huge margin.
They've been streaming coverage of every Olympic event since the 2012 Summer Games in London.
Every two years, they've seen a major growth in their online audience.
And every year, the streamers have been younger.
NBC said 76 percent of the online viewers for Pyeongchang are between the ages of 18 to 49, up from 61 percent for the 2016 Summer Games in Rio when the median age was 52.
This year, NBC changed the Olympics viewing rules by streaming live coverage in prime time when the most viewers are available to watch at home.
When the games end, they don't care how you watched – smart phone; tablet; internet-connected streaming device such as Amazon Fire, Roku; smart TV or their regular network.
That wasn't possible in in previous Olympics because of time zone differences.
While we stuck with the big screen, the kids went cross-platform – iPhone, iPad, TV.
As with Rio, we had a special connection with the Games because we know someone there. Not a participant but Jeff Swinger, a USA Today photographer, who is running around in the freezing weather capturing some of the exciting moments people get to see/enjoy around the globe.
I was interested in the great shots but equally interested in how his gear – Canon camera, iMac pro and OWC Envoy Pro EX – performed in temperatures that swung from mild (his word) to sub-zero.
His early report? There's excitement everywhere, the shooting is fun, and the gear is working flawlessly!

Of course, he'd say that.
He lives in Park City, Utah and enjoys running around the high desert shooting images of the landscape and wild horse herds.
But we'll get a more detailed report from him after he gets home the end of the month, thaws out and has transferred all of the images to his office RAID.
Until then, we'll just enjoy the live and streamed events like everyone else around the globe.
While the over 35 crowd will be watching on NBC Sports Channel and the network's video streams, people like my kids will be focusing on the highlights on Snapchat.
NBC began its Olympics partnership with Snapchat (they have a financial interest in the parent firm) during the 2016 Summer Games.
The idea was to capture the eyeballs of Snapchat's more youthful audience.
Snapchat provides stories, clips, short-form programs and Olympic highlights for its audience and splits the ad revenue with NBC.
Patrick Rishe, director of the sports business program at Washington University in St. Louis, noted that streaming options are vitally important to an event as varied as the Winter Olympics.
The younger audience focused on stuff like snowboarding, luge, long/short track speed skating, bobsled and extreme sports on their phones and iPads while the rest of the audience watched things like figure skating, Nordic and Alpine skiing and curling.
So far, Snapchat's Olympics-related content has been watched by 35 million people, 90 percent of whom are under 35 years of age, which may give you a hint as to where the younger crowd goes when they abandon Facebook.
Snapchat's VP of partnerships, Ben Schwerin, noted that they serve an audience that is hard to reach with TV and added, "They are just consuming content on more platforms."
NBC needs this younger crowd that spend less time watching traditional TV to develop Olympics viewing habits and maybe – just maybe – get interested in some of the other content they have available.
While NBC officials may be hoping the younger crowd will upgrade from their device viewing to TV, Rishe sees streaming as a sea change in video consumption and doesn't see them becoming TV viewers as they get older.
"Once you get in the habit of streaming your highlights and events, why would you break that habit?" he said. "It's part of the technological revolution."
Even Rick Cordella, EVP and GM of NBC Sports, said people are more comfortable than ever consuming digital content. The technology is better and so are the apps.
And with 5G wireless scheduled to be more widely available for the 2020 Games, it should be even better.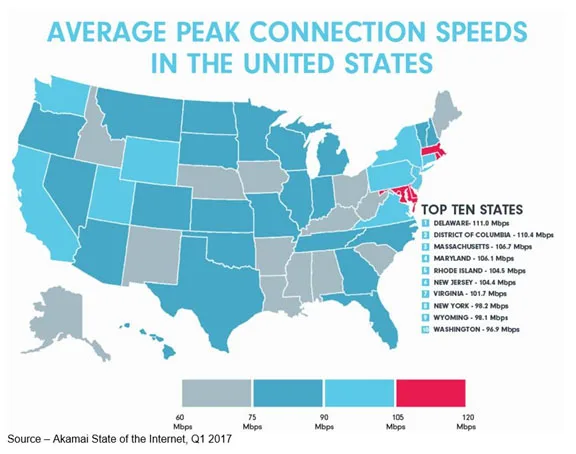 Sure, 5G is being flaunted at MWC (Mobile World Congress) in Barcelona; but it is still in the testing phase in most parts of the world.
But by 2020, you should be able to watch the Games (with the right phone) at a peak speed of 5Gbps, as opposed to a sluggish 75Mbps (if you're lucky) today.
Between then and now, sit back and enjoy what you want, where you want, when you want and on the device you want.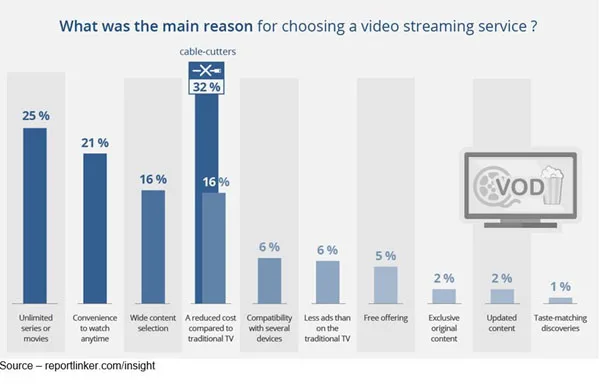 Just remember, you made the move for all the right reasons:
Saving money (theoretically)
Content quality
Ability to choose when you want to watch
Sheer volume of available subscription and ad-supported content
Fewer and better commercials (we can hope)
Finally, the viewing public is back in control of choosing their own content anywhere on Anderson's long tail of video offerings.
The consumer will finally achieve the status he/she has been dreaming about.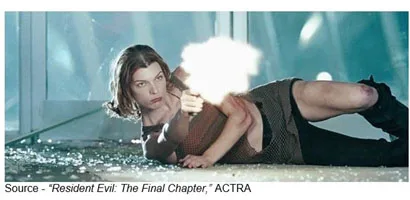 Or, as the Red Queen explained it, "You became something more than they ever have anticipated. The clone became more human than they ever could be."
# # #