EVGA X15 MMO and EVGA X20 Wireless Mouse Two-in-One Review – EVGA's Strong Case for the PC Gamer
We received an EVGA X20 MMO Mouse from EVGA a week ago together with the previously announced EVGA X20 Wireless mouse. We have been using the wireless X20 for more than a week alongside the EVGA X15 MMO mouse. Normally, many gamers use a typical Logitech mouse or not care about the name brand at all. Personally, I cannot be without a decent mouse that's responsive, light, and has enough buttons that instantly lets me control my character in a game.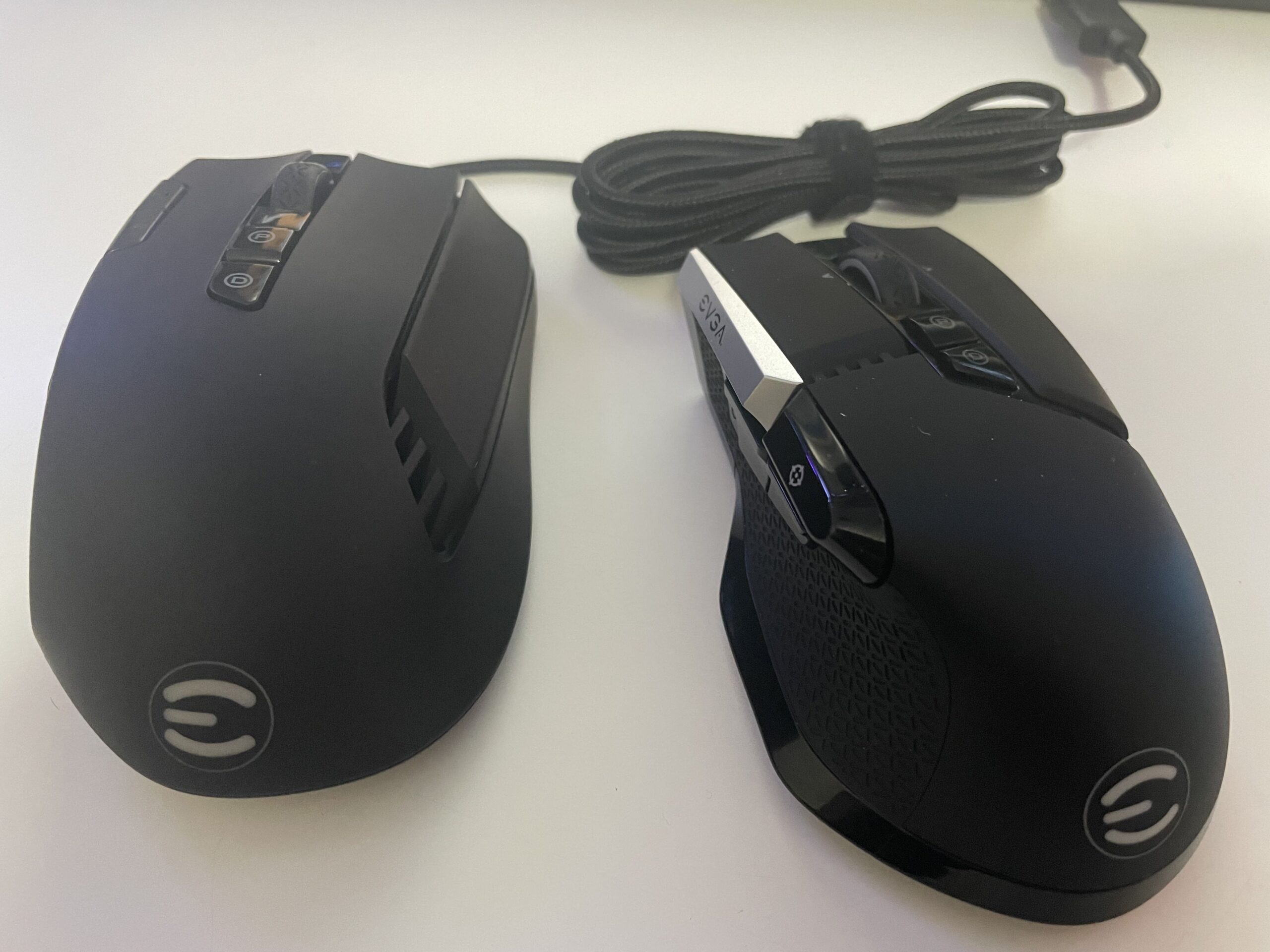 We present this review to give our impressions of these two premium customizable RGB mice. The just released today, EVGA X15 MMO mouse is launching at the incredible price of $39.99 for the launch window (normally $79.99) and the X20 Wireless mouse is $59.99 (normally $119.99). The EVGA X15 MMO mouse features 12 physical buttons, Light Strike LK Optical switches for fast response times, and fully customizable RGB. The X20 is very similar and features a premium wireless design that is light and responsive with fully customizable RGB.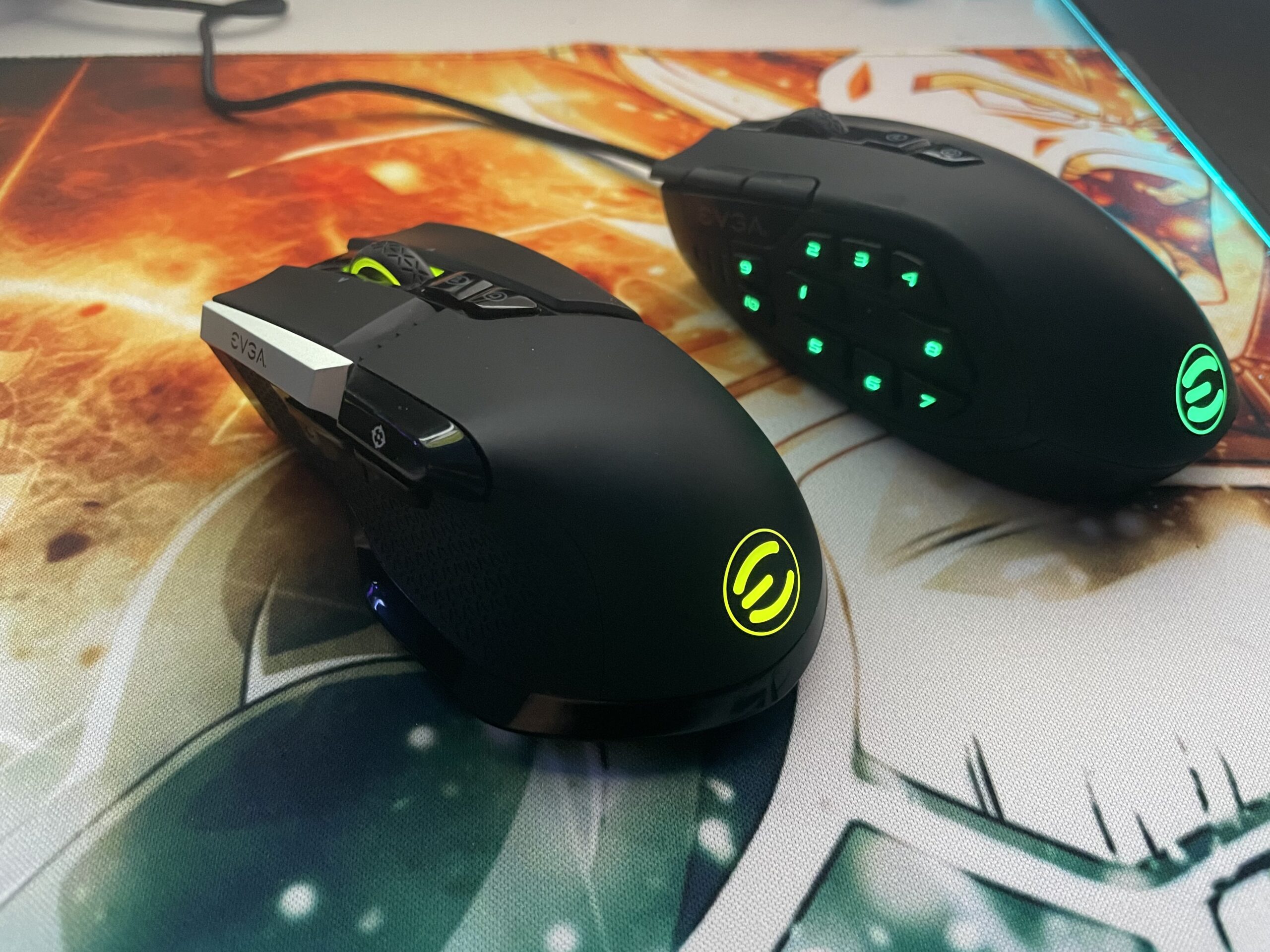 Let's take a deeper look at the two newest mice from EVGA.
Here are the EVGA X15 MMO mouse and EVGA X20 Wireless mouse features and specifications as presented by EVGA:
EVGA X20 GAMING Mouse Specifications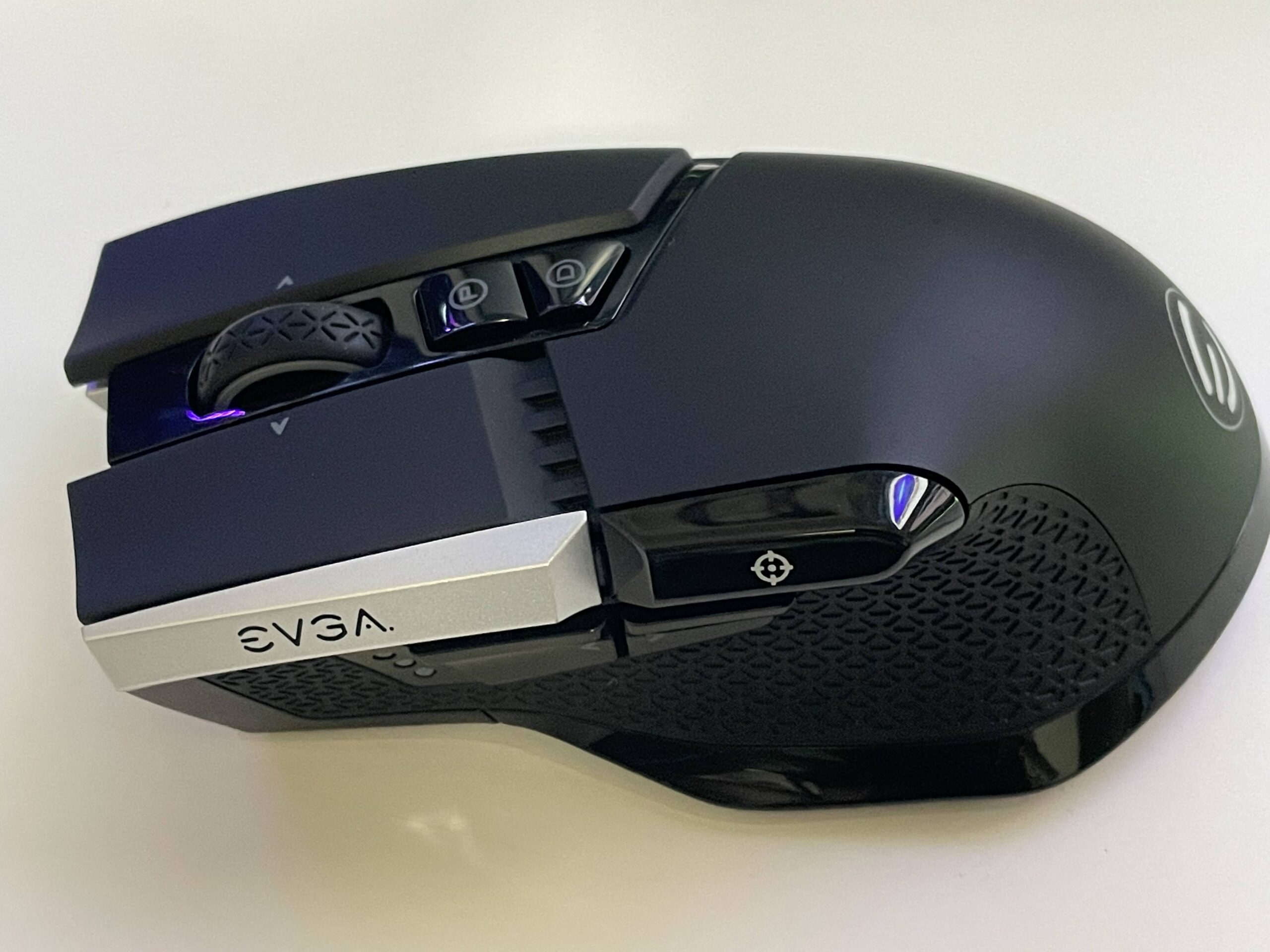 Sensor System
Main Sensor: PIXART 3335 Optical Sensor
Secondary Sensor: Lift Off Distance Detection Sensor
Third Sensor: Lift Off Distance Detection Sensor
Max DPI: 16,000
Tracking Speed: 400 ips
Acceleration: 40 g
DesignMain Switch Type: Omron – 60 Million Click Lifecycle
Number of Buttons: 10
LED Color: RGB Lighting 3-zone
Weight: 123?g
2 M Braided cable
Feet Type: Low Friction PTFE
Height: 44.52 mm
Length: 122.71 mm
Width: 70.27 mm
Max Number of Profiles: 5
Battery Life: 60 hrs (No lighting), 24 hrs (Default lighting)
Micro ProcessorFull Speed USB Max Polling/Report Rate: 1K Hz
32-bit Arm Cortex-M4 core (Mouse) / Arm Cortex-M0 core (Dongle)
USB data format: 16 bits/axis
EVGA X15 MMO Gaming Mouse Specifications: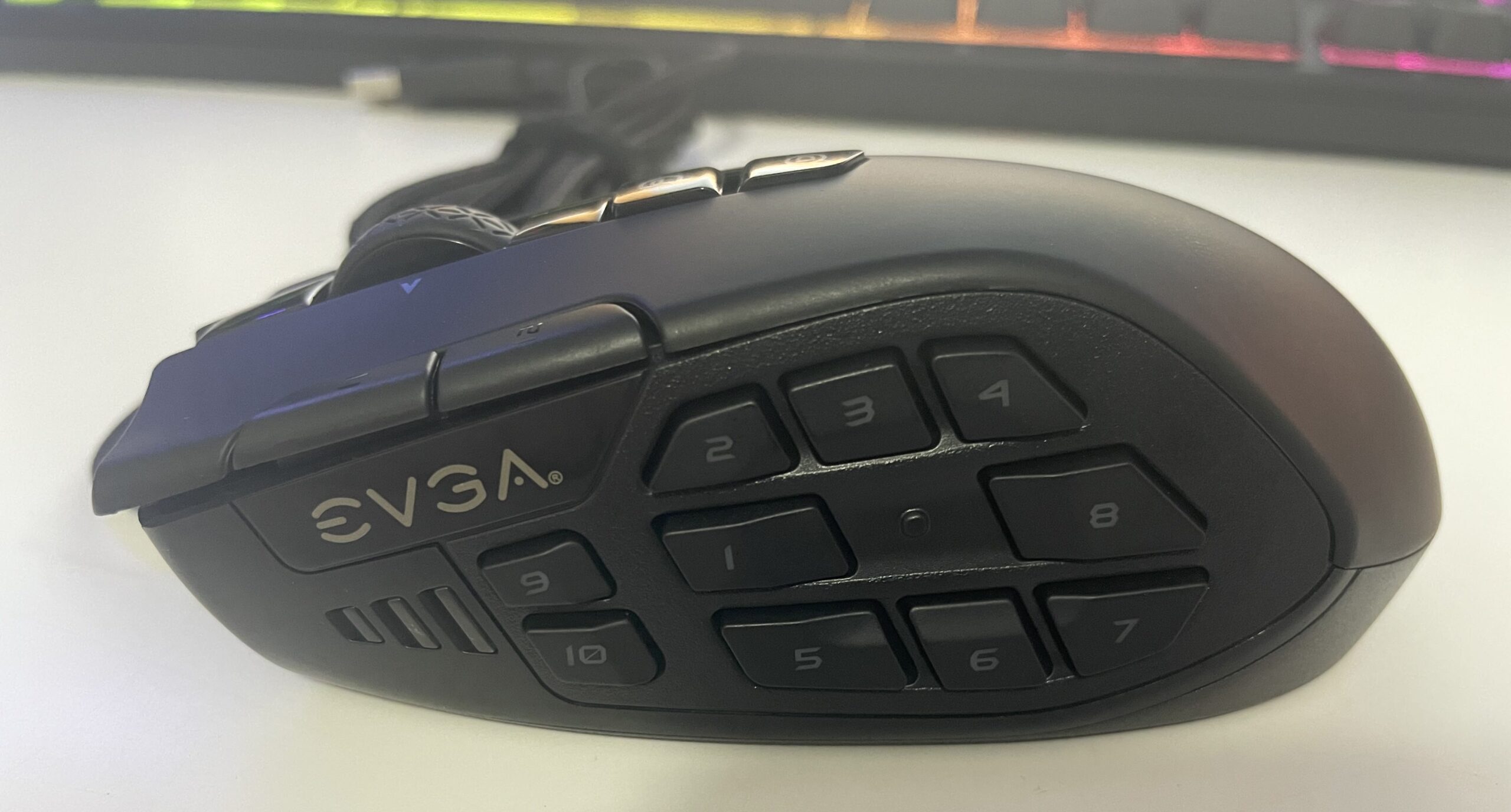 Sensor System
Main Sensor: PIXART 3389 Optical Sensor
Max DPI: 16,000
Tracking Speed: 400 ips
Acceleration: 50 g
Design
Main Switch Type: LK Optical – 70 Million Click Lifecycle
Number of Buttons: up to 20
LED Color: RGB Lighting 3-zone
Weight: 110 g without cable
2 M Braided cable
Feet Type: Low Friction PTFE
Height: 42.7 mm
Length: 123.5 mm
Width: 71.7 mm
Max Number of Profiles: 5
Micro ProcessorHigh-Speed USB Max Polling/Report Rate: 8K Hz
32-bit Arm Cortex-M33 core
USB data format: 16 bits/axis
Mouse latency is one of the most important factors for gaming. Both mice feature some incredible tech and in our testing have been superb. I have used both for Destiny 2, Apex Legends, and Warzone and they both have been amazing weapons to use.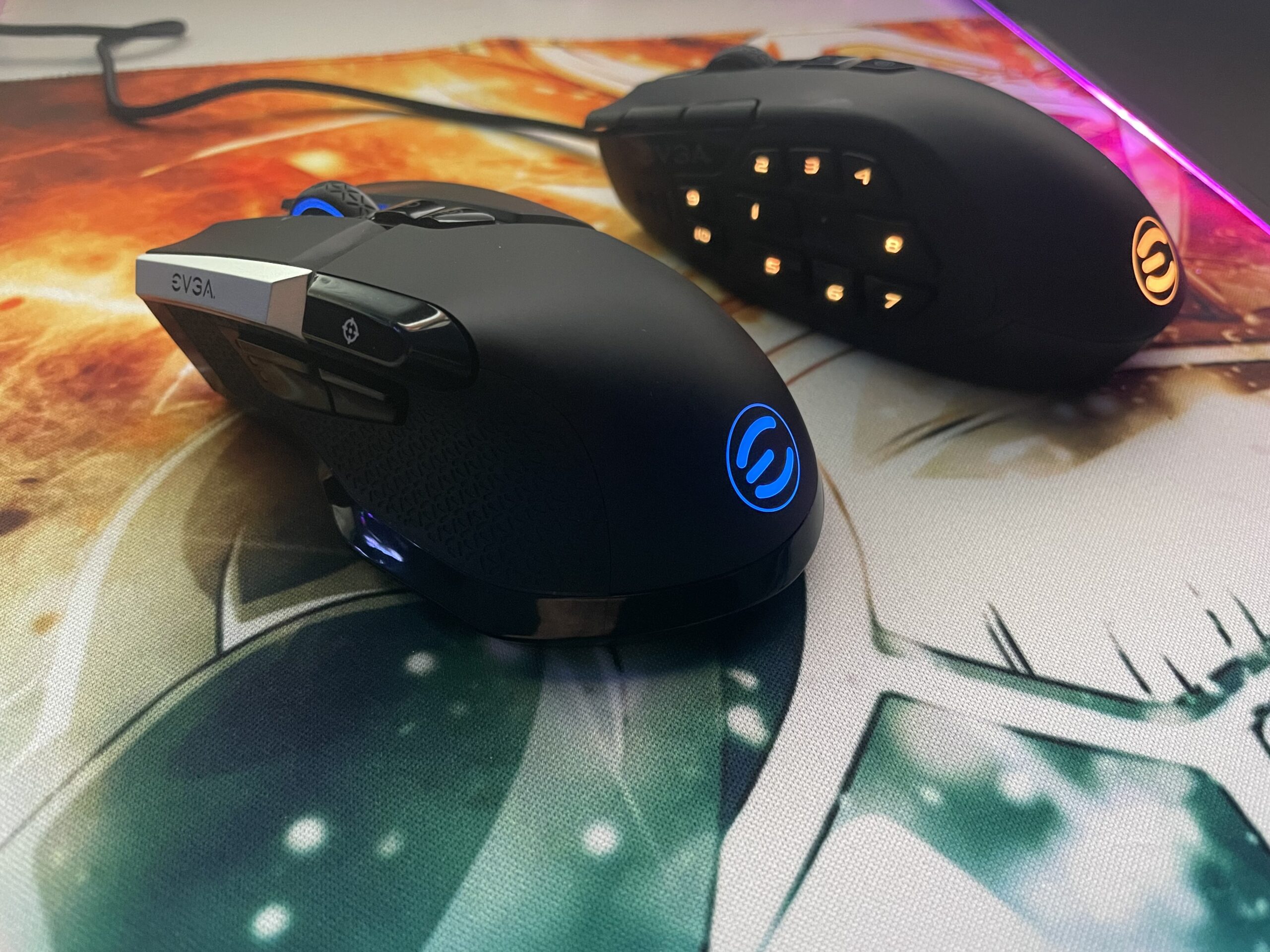 The features and specifications look great, but how do they handle while playing games? Besides playing fast-paced first-person shooters (FPS), we were particularly interested in the X20's three modes of connecting via Bluetooth, USB, or wireless with a USB dongle. All were incredibly responsive and the wireless offering has a 1MS response time. The X15 impressed us most with its plethora of buttons to customize.
I have a significant amount of time in Destiny 2 using custom keybinds that have become second nature, but I did try to implement a ton of my various characters' abilities and mappings to these buttons. I still prefer them on the KB but this was a very nice feature to have in the heat of the moment, and at times I can see the appeal.
Of course, mouse reviews are highly subjective and your own experience may vary. Please read on for our experiences with these two mice over the past week.
First, the unboxing.
Unboxing & Functionality
The EVGA X15 and X20 unboxing
The X20 wireless mouse comes in a small box that advertises dual wireless connectivity, USB connectivity, EVGA Unleash for RGB, but sadly no Qi wireless charging but instead charging with the included braided USB cable. At a MSRP of $119, I would have expected wireless everything including charging but it is not a deal-breaker and thankfully the mouse charges lighting fast. After the mouse died, we were at 50% in less than 20 minutes. On a full charge, the mouse lasts a little over 24 hours and 60 hours with RGB disabled.
As for the X15, you can see it boasts up to 20 custom buttons, 3 zone RGB control, and only 110G of weight.
The back of the box, below, goes into much more detail for both Mice.
The features of the X20 Wireless mouse are on the box. It features a 16000-dpi optical sensor with a 1000Hz polling rate, extra switches rated to last for 60 million clicks, and a 32-bit ARM Cortex-M4 Processor.
The truly impressive part of the EVGA X20 mouse is its triple sensors – a world first! The mouse has dual LOD sensors and a Pixart 3335 optical sensor. Most gaming mice traditionally use a LOD to detect lift-off distance when a mouse is picked up and moved. The X15 (and the X17 we are not reviewing at this time) uses a 3-Dimension Array to detect the shortest and most accurate detection we have seen. According to EVGA, this array is able to detect within a minimum of 0.4 mm and a max of 3mm from the mouse to the surface.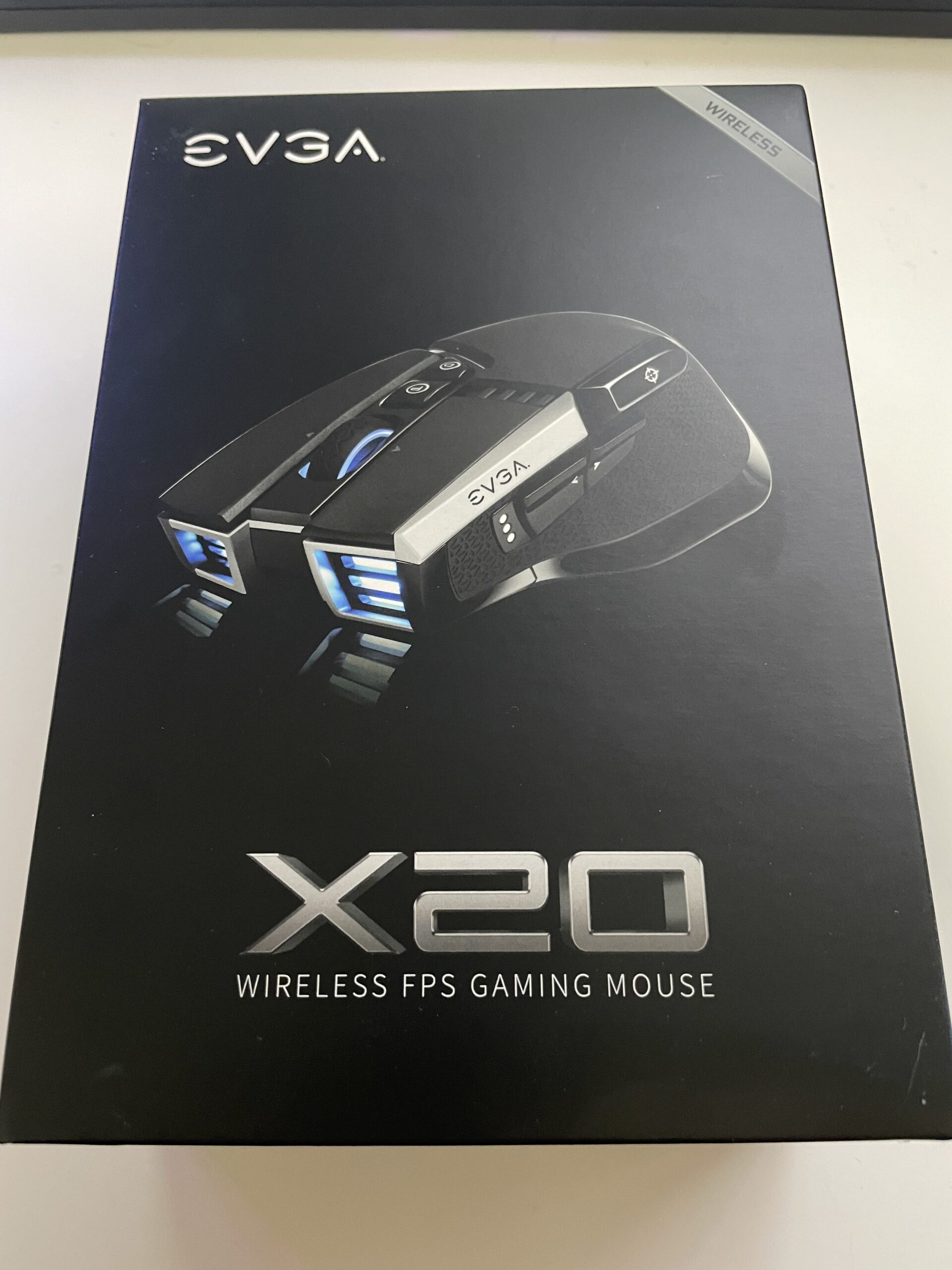 This is fully customizable to your liking depending on your playstyle in the EVGA Unleash RGB software. We found this simple to use and the program can remember different surfaces as well.
Below is pictured the basic equipment and the user guide.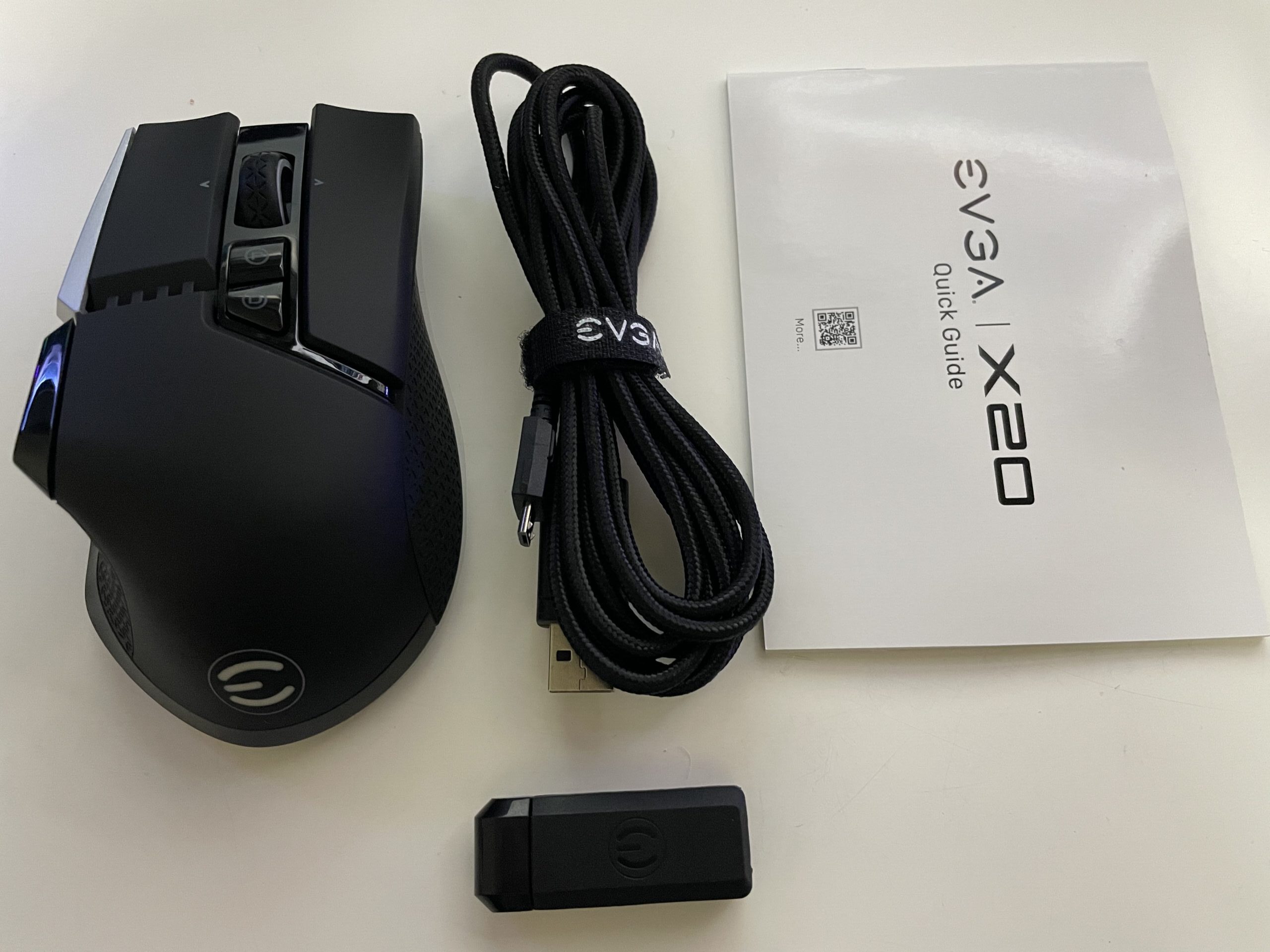 The Teflon mouse feet are well aligned and they offer a nearly frictionless experience on a variety of surfaces. EVGA states that they use the highest-grade premium PTFE, Polytetrafluoroethylene, and in our testing on multiple surfaces, we can confirm the experience is great and nearly frictionless.
Common to Both Mice & Differences
Both mice are nearly identical except that one is wireless and the other must be connected by its attached USB 2.0 cable.
The X15 wireless mouse can use either Bluetooth for devices that support it or 2.4GHz by using a USB adapter that plugs into the PC. Pairing only takes a few seconds. In addition, although both mice support customizable RGB with logos and mouse wheels that light up, the EVGA X15 wireless mouse has extra RGB lighting for its many buttons, while both feature the same 3 zones for RGB lighting. The lighting is bright and fully customizable in the EVGA software suite but we wish it was able to sync with other hardware brands much more easily.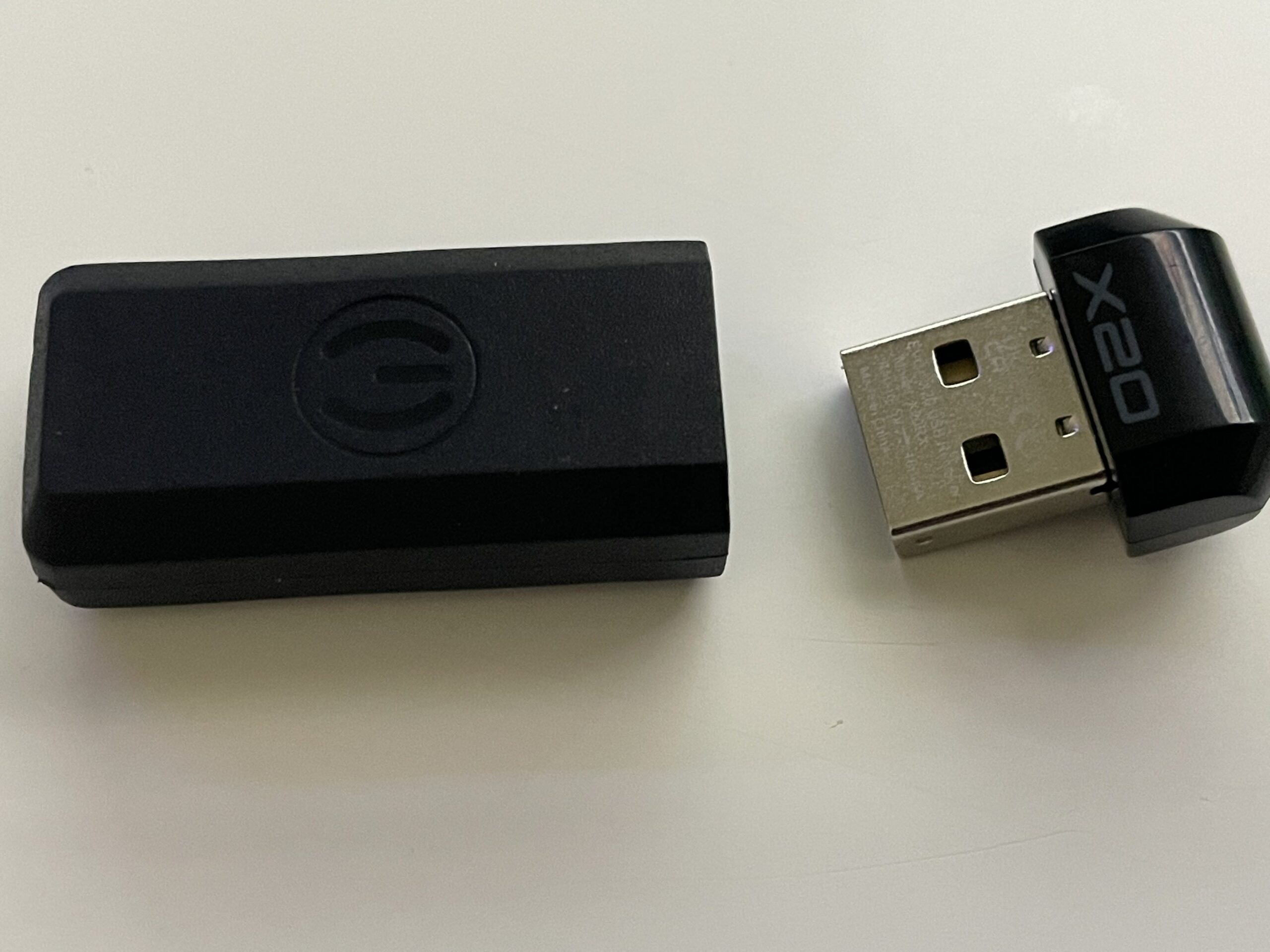 Both mice show off their RGB lighting in a darkened room best, but even throughout the day the effects are a nice addition, and they both pair perfectly with the EVGA Z12 keyboard.
Both mice come with braided USB cables, but only the Wireless X20 comes with a 2.4GHz wireless adapter that plugs into a USB port on your PC. Sadly, we do not see a way to easily replace the X20's internal battery but it may be possible if you feel comfortable opening it up. However, for those looking to do it on the fly, you are out of luck.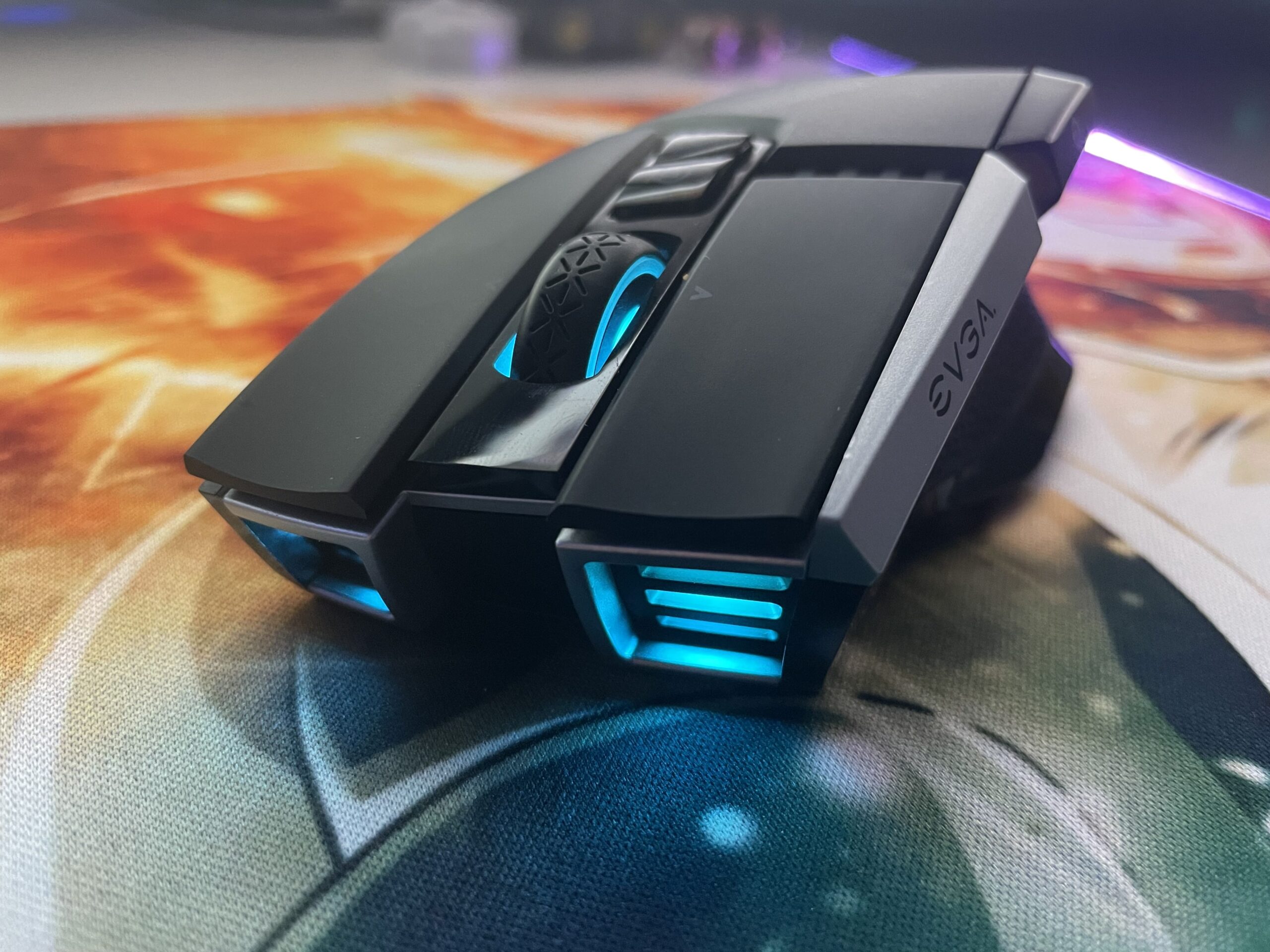 Both mice are elegant and a nice addition to our office. They each fit my hand perfectly and grip well. The X20 wireless mouse is light and fun to use and has been an incredible asset during my FPS play sessions. The X15 MMO mouse is an MMO player's dream and the buttons feel crisp, clean, and easy to use. The X15 is highly responsive, and on the fly DPI and profile conversion is intuitive and simple for the EVGA mice lineup.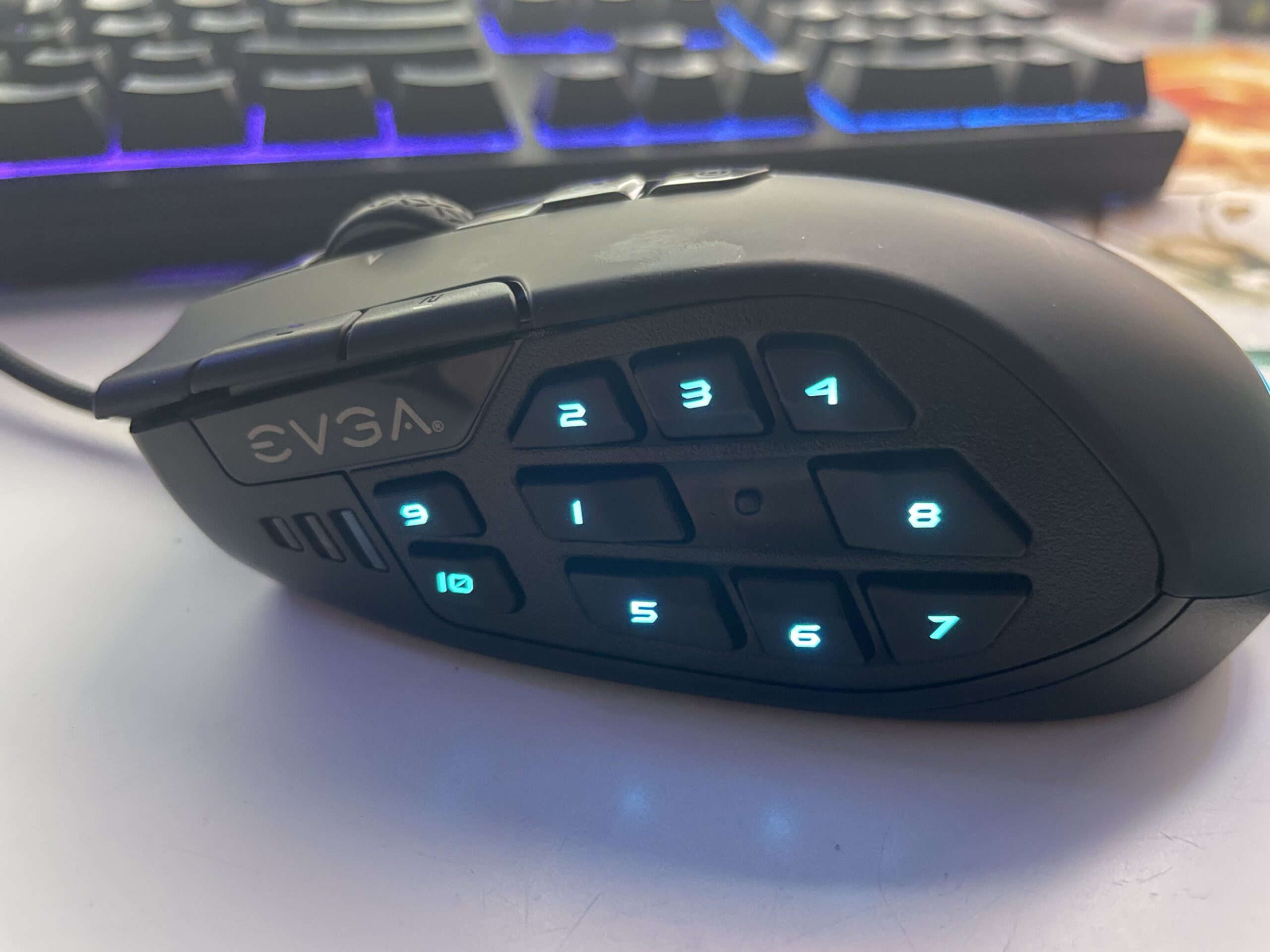 The X20 features a massive "Sniper" button that is prominently featured on the side of the mouse. This intended feature is to allow you to drop your DPI – say from 800 normally to 400 while sniping to be more precise. I did not use this feature. I need muscle memory, and having to remember to click a "sniper button" while trying to not get my head blown off in-game is just not going to happen.
Thankfully, this is also fully customizable in the Unleash software suite and its bulkiness actually lent itself to being used more often. It allows for a "vertical" push so I could simply lift my thumb up a little more to melee enemies.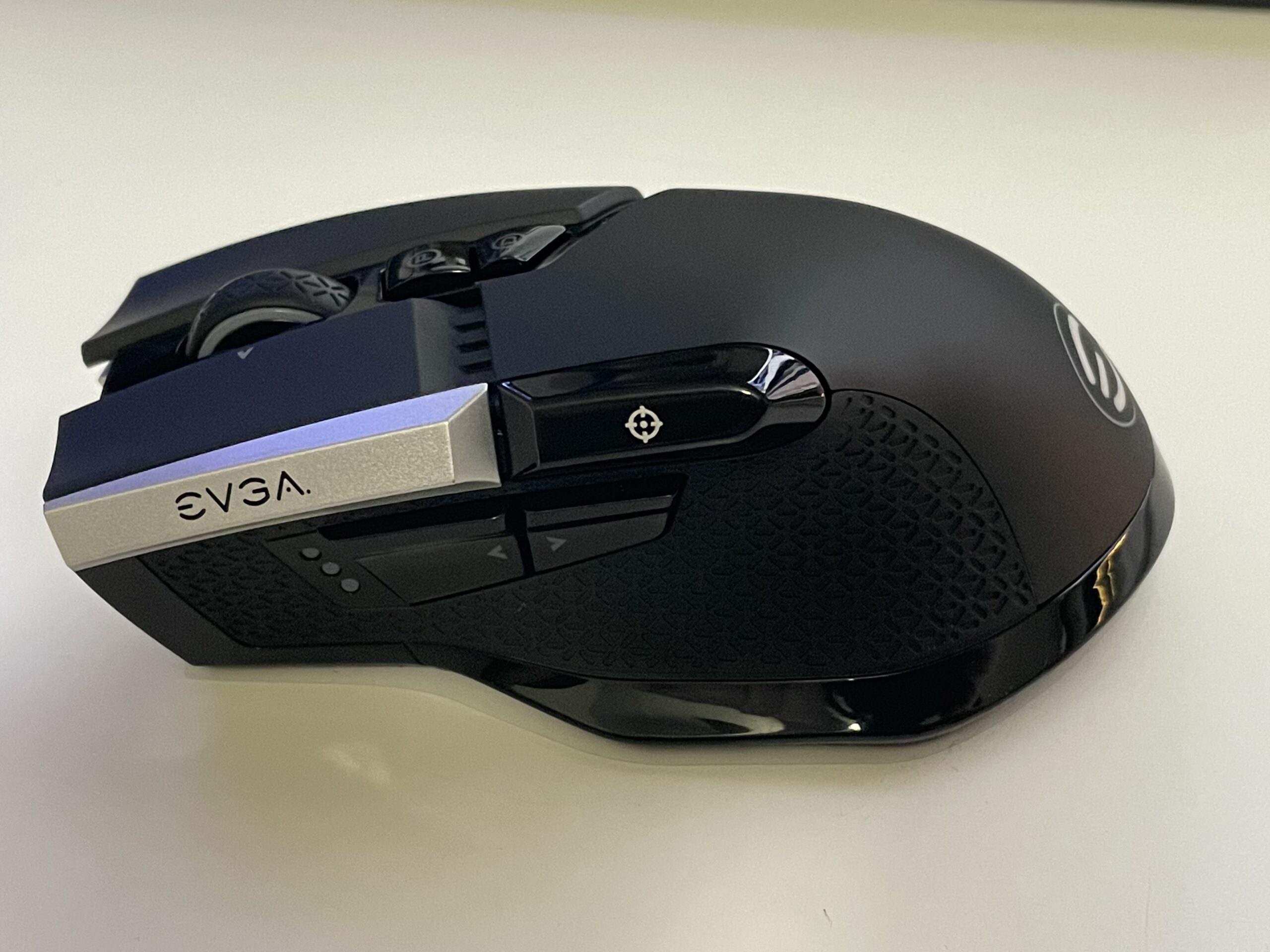 The Software
The EVGA RGB Unleash software allows for customization of either mouse. It needs some ease of use for syncing between other hardware brands but overall it is easy to use to customize your experience. By clicking on Device, we were able to customize the mice and were able to even sync them and their color patterns – just not with other third party hardware unless we choose a static color or array.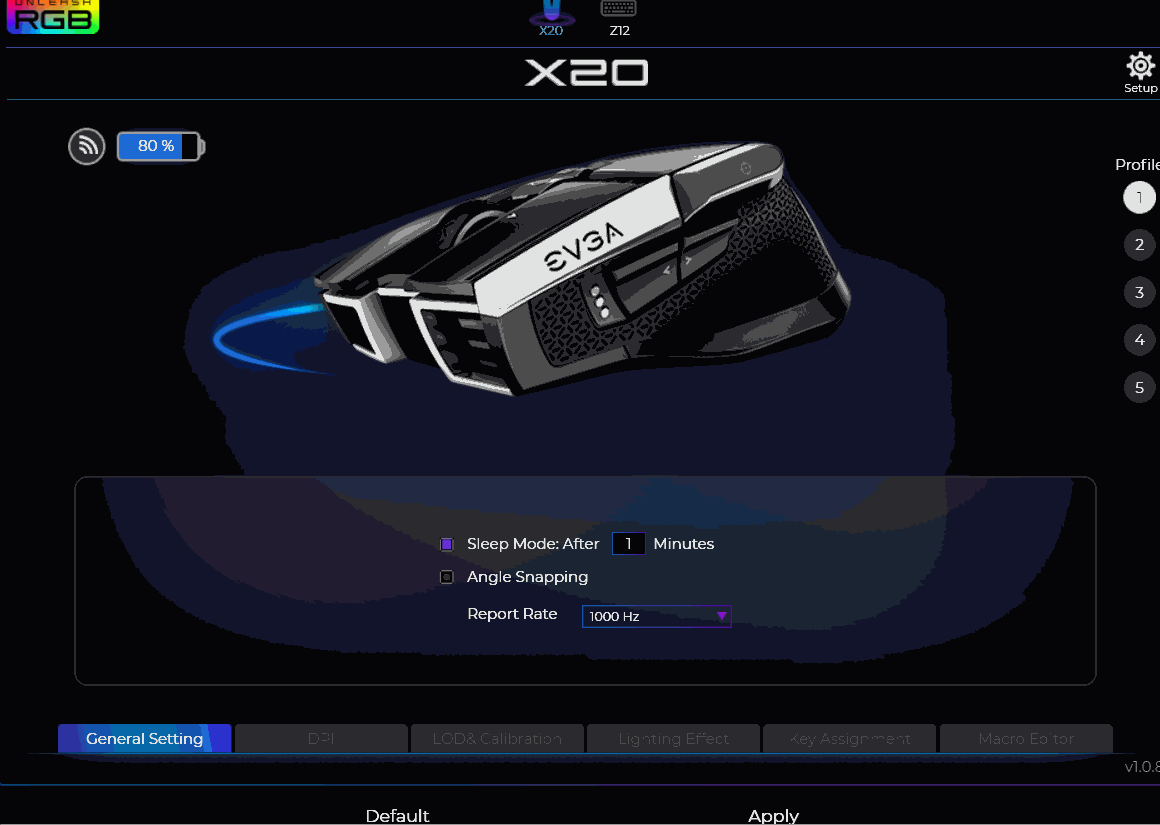 Both mice have similar options although some are specific to each mouse. The X15 in particular has a wide array of buttons, and with up to 5 profiles, the possibilities are wide open. The buttons feel very ergonomic and it encouraged us to use them fully during our play sessions.
All of the performance options can be changed to suit the style of each gamer including the LOD, RGB, DPI, and so on. Scenario profiles and macros can be individually customized to suit each gamer's style and preference.
Color and lighting offer a high degree of customization and personalization and the logo, mouse wheel, and front lighting/button lighting for the X15 and X20 can be changed at will.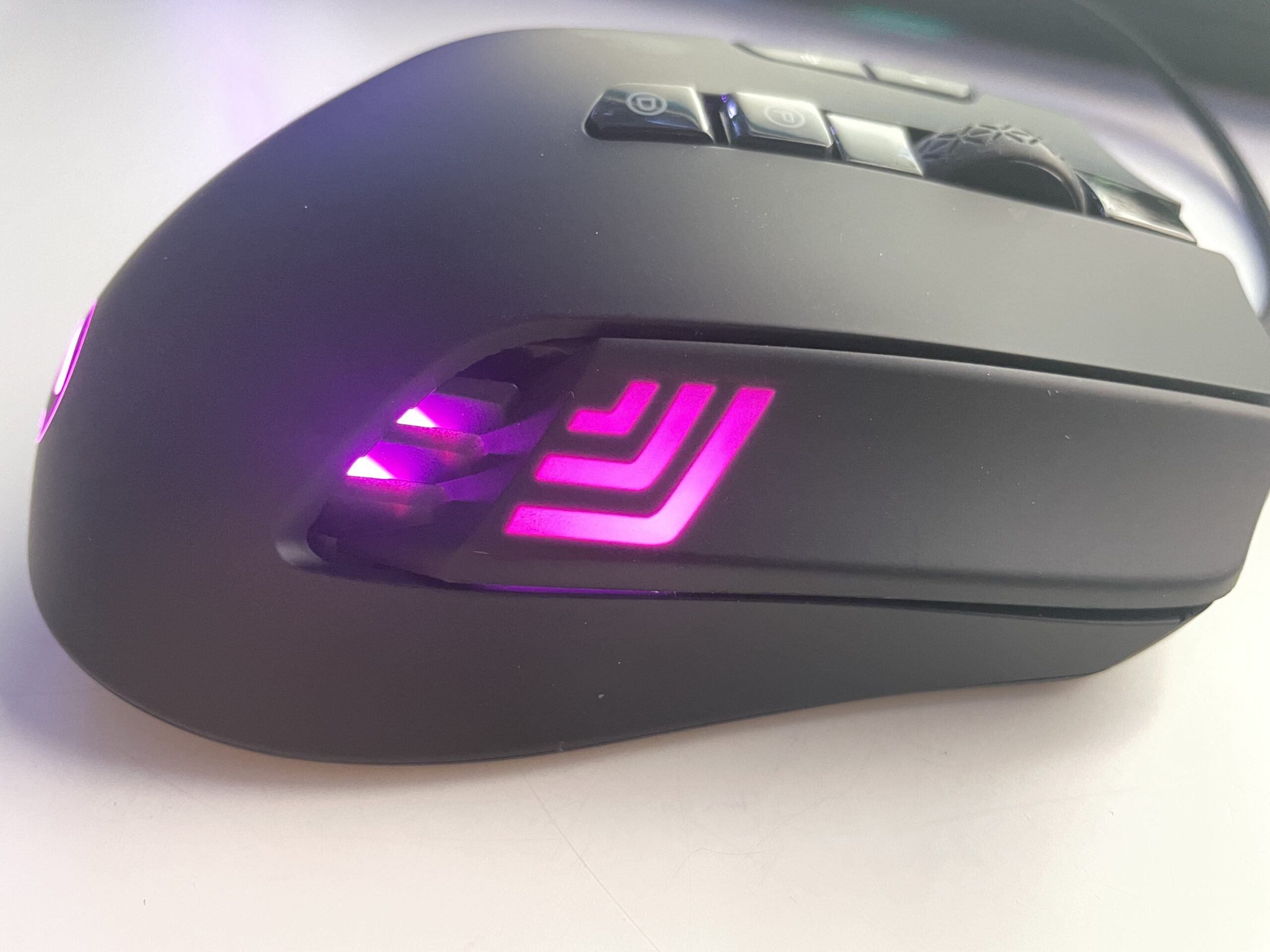 The lighting software is excellent, and if you have other EVGA hardware, the centralized experience is easy to navigate unlike Razer's synapse software with many different menus. Still, the software needs some love and some more modern features such as game syncing, or game-specific mapping.
Let's head for our game-playing experiences and the conclusion.
The EVGA Mice in Action & the Conclusion
Both of these EVGA mice have a premium feel to them, and both worked surprisingly well during our testing. As a competitive gamer, a strong mouse is key to the experience, and in the MMO world making your character fly with ease is paramount. The X15 is a no-brainer, a must buy, and BTR's Editors Choice for the MMO gamer. We loved our experience with it and its robust features ensured we had precise control with some nice RGB to boot.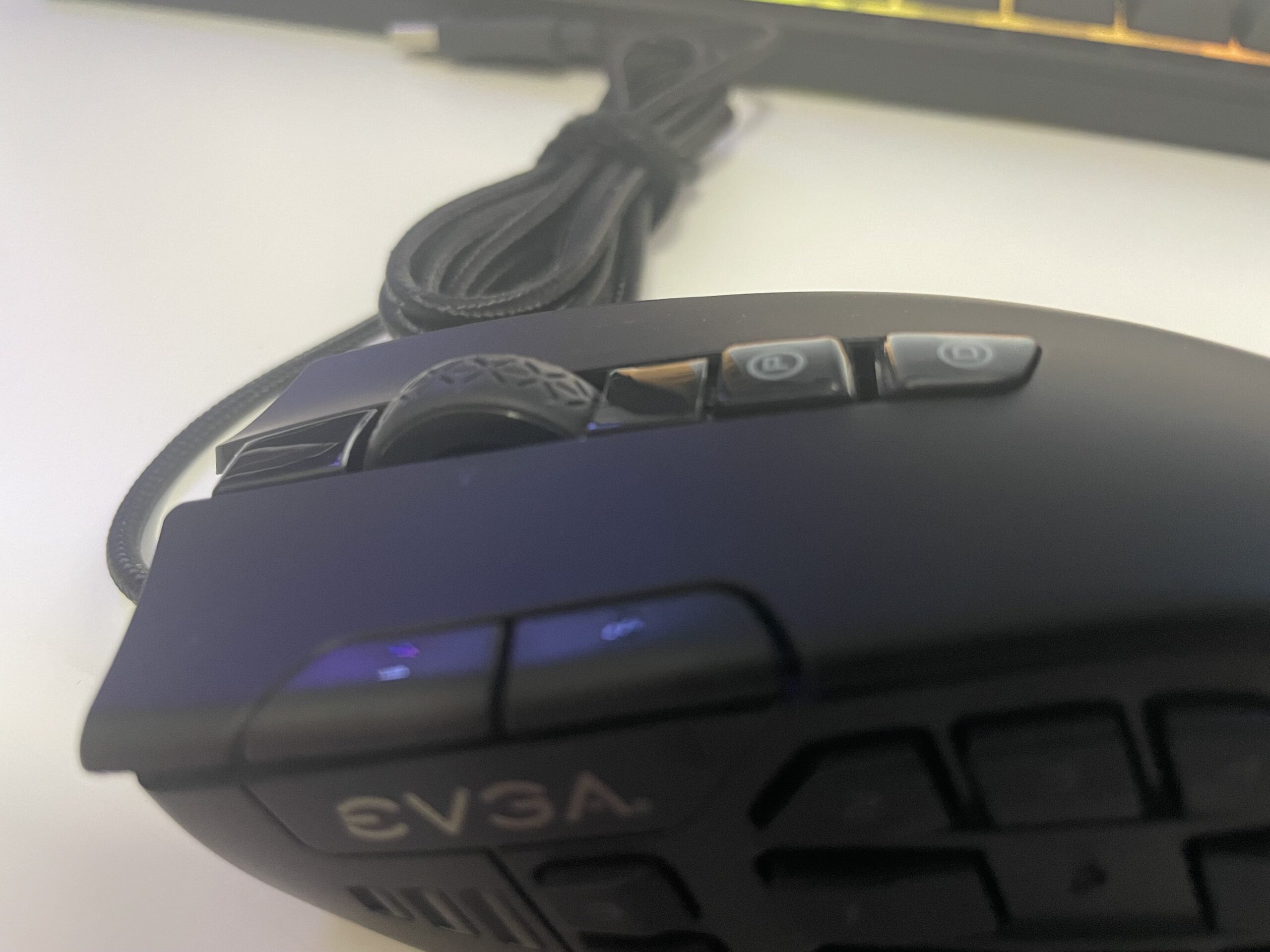 The X20 is a tricky one. At its half-off introductory price, I do not hesitate to recommend it. The X20 is a precision tool for any gamer looking to blast headshots wirelessly but its software holds it back slightly. If you are embedded using other hardware with RGB it may be hard to leave the ecosystem but EVGA is making a strong case for this mouse. It is very premium and reminds me of the old G9. If you are looking to build a PC and want a product that will help you play well without worry – go with EVGA now especially at its intro price level.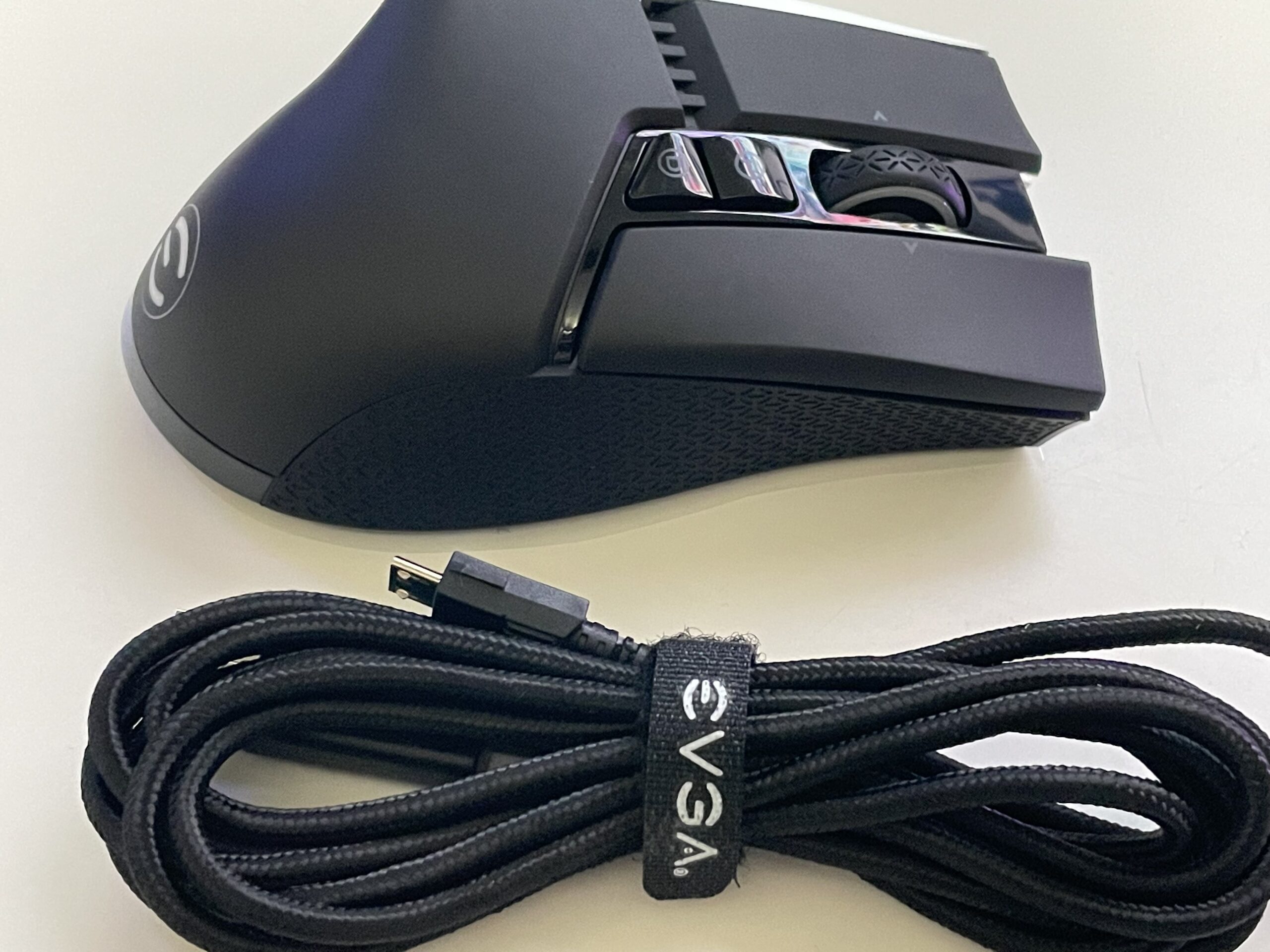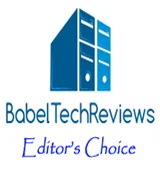 A gamer would be hard-pressed to choose between these two. Competition is heavy and there are many fantastic alternatives. But BabeltechReviews can wholeheartedly recommend the EVGA X15 MMO mouse and the EVGA X20 Wireless Mouse. It really comes down to the games you play.
At an MSRP of $119.99 the X20 is still an incredible value and a no-brainer right now at the intro price of $59.99. EVGA's X15 MMO mouse is a superior option to much of its competition at an amazing price of $79.99 and its only $39.99 during the intro period. If you play MMOs this is an instant buy and we recommend it outright against the competition.
We give each of these mice a big recommendation and they each share BTR's "Editor's Choice Award".
Happy Gaming!