EVGA Precision X1 Released for Turing RTX 2080/Ti
Here at BTR we are already working on our overclocking follow-up to our mega 36-game Turing RTX 2080 Ti and RTX 2080 launch review. From our preliminary time with it, we think that NVIDIA/EVGA hit a home run with Precision X1. Check back here on Monday for our battle of the overclocked RTX 2080 versus the overclocked GTX 1080 Ti. Here is EVGA's press release:
The first release of EVGA Precision X1 tuning software is available now for GeForce RTX 20-Series Graphics Cards (GTX support coming soon). EVGA Precision X1 offers a brand new layout, new codebase, new features and more making it faster, easier and better than ever. When combined with an EVGA iCX2 Technology supported graphics cards, EVGA Precision X1 unlocks even more features with real time temperature sensor monitoring, async fan control and real time power wattage monitoring.
EVGA Precision X1 Key Features:
Brand new GUI that is faster and easier to use.
Real-Time wattage monitoring (on supported EVGA graphics cards).
Full support for GeForce RTX graphics cards (GTX support coming soon)
RGB LED Control supporting graphics cards and/or NVLink Bridge.
LED Sync that syncs with other EVGA RGB components.
Dynamically set independent voltage/frequency points for ultimate control.
New OC Scanner for finding the best stable overclock.
On-Screen-Display (OSD) shows your system vitals at a glance.
GPU Clock, Memory Clock and Voltage Control.
Custom fan control and fan curve.
Profiling system allowing up to 10 profiles with hotkey.
In game screenshot function.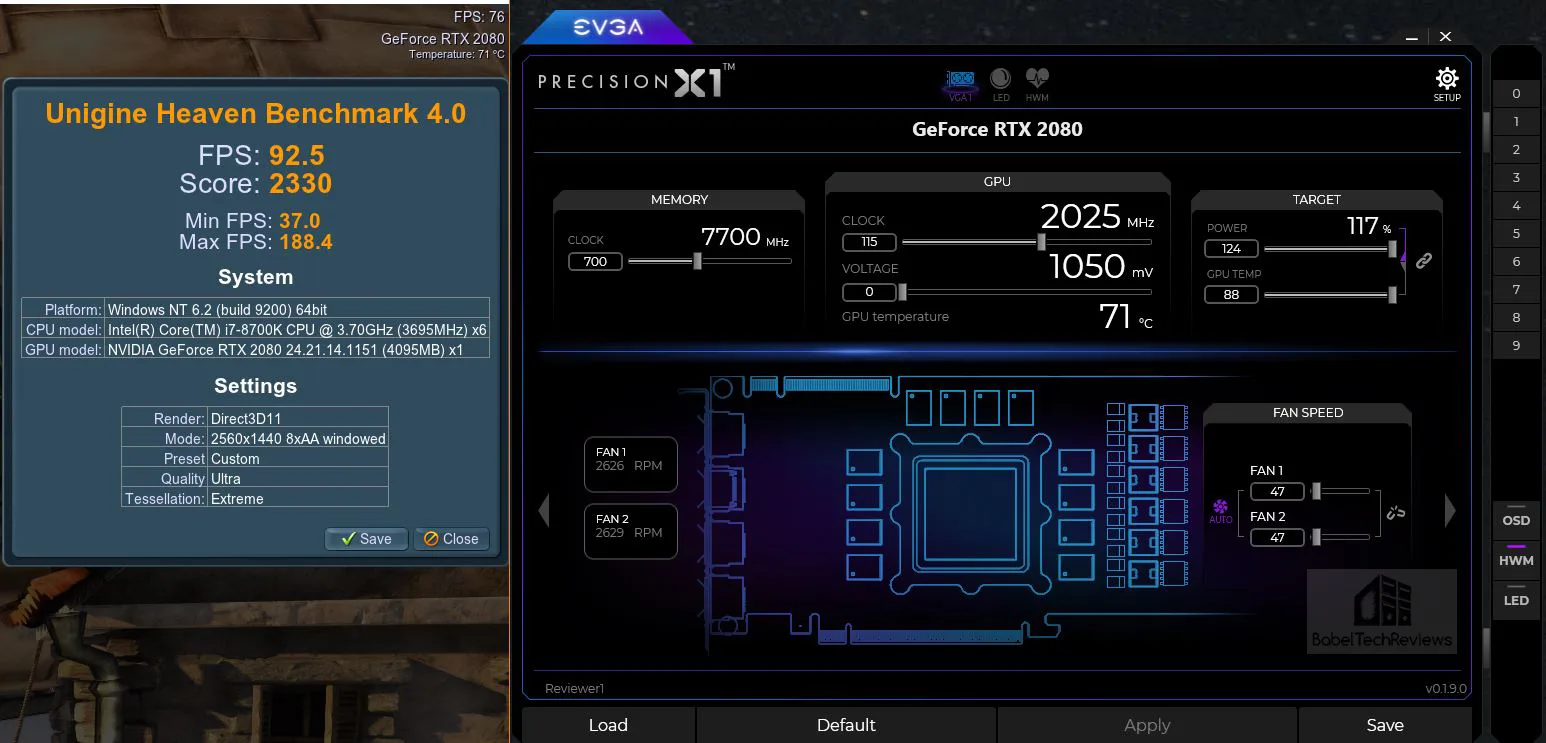 Happy Gaming .. check back on Monday for our battle of the RTX 2080 vs. the GTX 1080 Ti with each card overclocked to the max!