Now Serving Viewing Options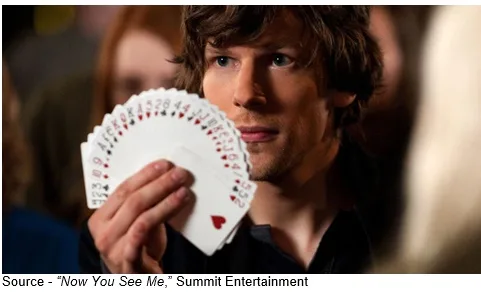 Producers, directors and talent will disagree, but we often feel that the best filmmakers around are the people who do film trailers.
They take the best parts of the video story, whether you watch the film in a theater or on your home screen and make it … interesting.
And, they do it all in less than two minutes.
Largely unheralded creatives, they know how blend the project's very best scenes to tap into the behavioral, emotional touchpoints of the viewer to make her/him want to/have to see the complete film.
Admit it.
Those trailers you saw on YouTube, other social media and on TV made you just have to go to the movie house to see Jungle Cruise, Encanto, A Quiet Place II, Top Gun: Maverick, Stillwater, The Suicide Squad, The Hitman's Wife's Bodyguard, Snake Eyes, Respect, Candyman and more.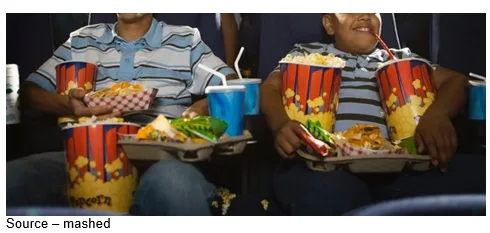 It certainly wasn't because the kids needed a good nutritious meal.
As soon as it was half-way safe for studios to reopen; studios including Disney, Universal, Sony and Warner kicked off their campaigns to show you what you had missed all last year while you watched stuff on your big and small screens.
They gave you the best of the best of their trailers to show folks how much more exciting, fun, different, better the movies are when they're seen when/where they're supposed to be seen.
They pulled at every emotion, reminding folks how great it was to laugh, cry, scream, cheer together.
While a lot of folks chastised Disney for moving some projects directly to Disney +, bypassing the unopened theaters, boss Bob Chapek was straight-forward and honest with the industry.
He reminded folks that in 2019, the company had a $13B box office and that was done by creating outstanding content and working closely with theaters around the globe.
That kind of money and the nearly 100 year mutually beneficial relationships aren't things a smart company doesn't abandon just because times are tough.
He could have shrugged his shoulders like AT&T's John Stankey when he said all of Warner's movies would hit theaters and HBO Max at the same time, noting the move was a win, win, win for all parties … including the consumer.
True, he clawed back that observation when people rushed to buy movie theater tickets.
Warner's Jason Kilar and his team worked out a decent deal – 31 days – with theaters starting with Cineworld.
Damaging Warner's long-time reputation with producers, directors, talent; HBO Max pedaled hard to reach 43M subscribers while Disney+ shot to more than 100M D2C subscribers – behind Netflix (208M) and Amazon Prime (200M).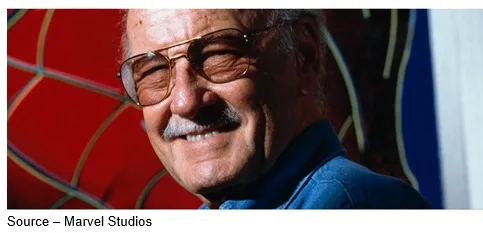 To show they were theater-ready for film fans, Disney's Marvel Studios pulled out the heavy franchise guns – Black Widow, Eternals, Avengers. They even resurrected the late Stan Lee to show what folks could expect to see even into 2023.
While moviemakers had shifted their focus to tomorrow to drill down and determine how they could develop, afford and enforce wholesale changes in the way movies are shot/made, NATO (National Association of Theater Owners) and UNIC (International Union of Cinemas) as well as indie and chain operations around the globe were reevaluating how people would be watching a movie in a theater.
Even as plans were being developed, there was an unsaid agreement that some theaters would close.
North America is over screened with 41,172 screens and it's estimated that 5,000+ screens will disappear. Worldwide, there are more than 203,000 screens, an increase from five years earlier of 155,000 which is a major overbuild no matter how good concession sales are.
Organizations that can't afford to improve their operations and systems to meet tomorrow's movie audience's needs/expectations will close their doors.
Despite the high cost of investment, AMC and other leading chains have upgraded and expanded their facilities.

Theaters with sticky floors, poorly projected films and an audience that talks and texts are being replaced/upgraded to ensure people have the complete theater experience because now they know they have options.
Today, you see the staff making a big showing of cleanliness – disinfecting seats, armrests and swinging trays between shows as well as concession areas and restrooms.
Attendees are using self-scan tickets as well as pre-ordered/digitally paid food and drinks to reduce/eliminate personal contact.
Some theaters have even taken the added step of giving patrons cleaning cloths so they can disinfect their spaces.
Many of these changes/added services will continue as theater managers show movie attendees they are appreciated.

While some theaters stumbled with their initial cleanliness and personal protection measures early on, people remembered how good it used to be and responded.
The chance to get out of the house and experience the best tentpoles studios had created just so you could enjoy/feel them the way filmmakers wanted them to be experienced … together.
It didn't take much to get dedicated theatergoers into theaters because studios not only served up blockbuster, eyepopping/sweaty palmed films but it was obvious people were desperate to get out of the house
Exhibitors' key objective was to restore consumer confidence in the movie theater experience … and it worked!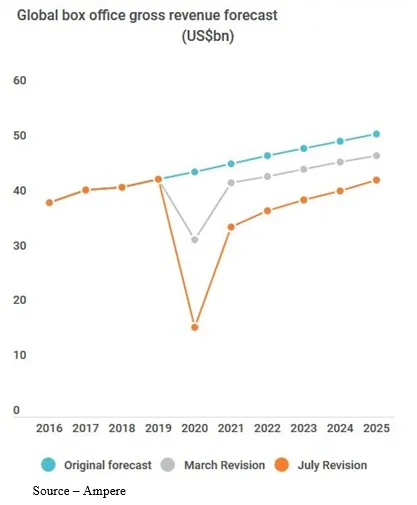 Attendance didn't come BAM! overnight. In fact, it was slower than most theater owners had hoped; but ticket sales and seats in seats grew steadily.
Studio executives and theater owners were extremely happy with the results because even in the years pre-pandemic, theaters – and studios – were happy – and profitable with 20-30 percent occupancy levels. And those figures were achieved early in the reopening.
AMC's Aron, Cinemark's Zoradi, China's Dalian Wanda Group and other international theater chain executives have reported that in many instances – depending on the film – there's 50 percent occupancy.
And when the holiday tentpoles hit the big screen, theaters will simply add more showings … done and done!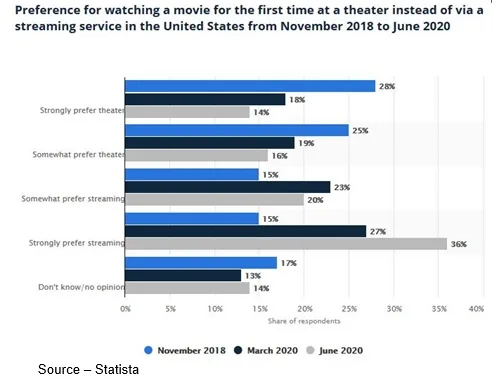 Streaming has forever changed the industry as FAANG (Facebook, Amazon, Apple, Netflix, Google – YouTube) have financed more projects for their platforms and expanded internationally with their production and circulation.
They, and practically every studio, will continue this trend of developing a direct relationship with the consumer. During this global expansion, streamers have realized that quality stories and narratives resonate with people internationally, even when they aren't viewing in their native language.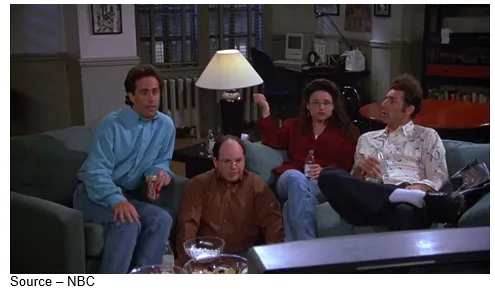 To penetrate new markets; studios, content producers and streamers have become global studios producing films/shows for the local audience while also offering new, different visual stories to people around the globe.
The seemingly unquenchable demand has been a boon for indie filmmakers and talent to attract a large, diverse audience almost instantly.
While streaming opportunities crunched the theatrical window, it didn't really come as a surprise to anyone in the value chain.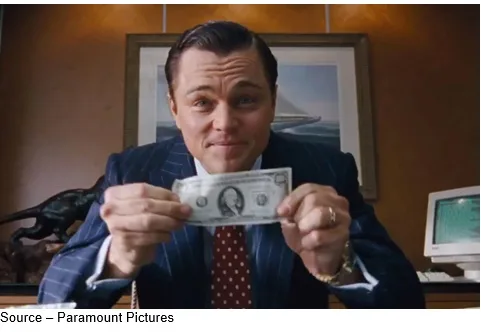 It's always been about the money!
Universal cracked the window by taking a stand to do an abbreviated PVOD release of Trolls: World Tour and a theater opening with Cinemark thanks to enlightened negotiations with the theater chain's Mark Zoradi. Both organizations benefitted.
Universal acted in good faith with the value chain and reiterated its faith in domestic box office-once cinemas are back up and running.
On the other hand, the abrupt day/date theatrical/streaming Warner decision was little more than a thinly veiled sacrifice of box office revenue to hopefully drive subscriptions to HBO Max.
Already carrying a mountain of debt and losses in ramping up the new streaming service did little for the firm's industry relations and produced a modest subscription increase with perhaps some added revenue.
Everyone in the industry recognizes that changes were long overdue for the cinema business model.
Disney, which had a significant line up of modest and tentpole projects to release, took a more tempered approach evaluating each film, its potential and optimum positioning or, as Chapek said, "Be flexible to read all the clues."
They weighed what was the best opportunity for each film and the market/viewer potential, moving some direct to their streaming service, adjusting the theatrical schedule or providing an abbreviated theatrical/streaming plan.
As Allan McLennan, CEP/Media, Head of M&E North America, Atos, observed, "Disney does a great job of maximizing revenue throughout all the windows."
The once sacred 90-day theatrical window is gone but we are still a long way from blanket day/date releases because studios still need to maximize their revenues for each film before transitioning to other home entertainment options.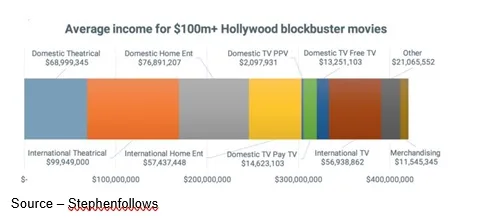 Industry analysts like Stephen Follows have done a great job of spelling out the cost and income sources for tentpoles and it is obvious that seats in seats are a primary source of income while other viewing options cover overhead and profits.
According to Bruce Nash, of The Numbers, even though most films make 80 percent of their box office earnings in the first three weeks, there is room for negotiation ranging from day/date, 17 days, even 45 days–but 90 days is a dead issue.
That doesn't mean you can expect to see films like No Time to Die, MI:7/8, Maverick, Avatar 2 (when it's finally completed), Matrix and a few others to appear on your friendly streaming service shortly after they're released in theaters.
McLennan said studios will squeeze these films for every cent possible including DVD releases, airline, PVOD, "exclusive" viewing parties and other marketing/sales opportunities.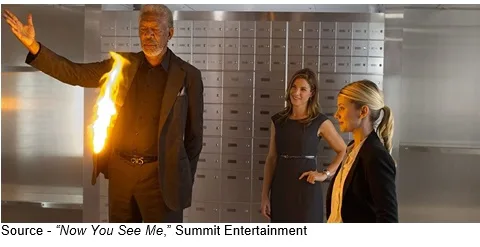 People may think of a night at the movies, slouching in front of their big screen or staring at the small screen in their hand as entertainment but it's still a business, and that business supports hundreds of thousand of creatives around the globe.
And, as Dylan Rhodes said in Now You See Me, "By taking advantage of their weaknesses. Their need to believe in something that's unexplainable in order to make their lives more bearable."
McLennan noted that moving forward, everything now has to be on the table (and discussable/negotiable) for the industry because the industry can't invent tomorrow if it is clinging to the past or focusing solely on one party's self-interest, including producers, directors, talent.
# # #
Andy Marken – [email protected] – is an author of more than 700 articles on management, marketing, communications, industry trends in media & entertainment, consumer electronics, software and applications. An internationally recognized marketing/communications consultant with a broad range of technical and industry expertise especially in storage, storage management and film/video production fields; he has an extended range of relationships with business, industry trade press, online media and industry analysts/consultants.