Bungie has returned to the world of PC gaming with the official launch of Destiny 2's Open Beta. PC players can finally become Guardians in a gorgeous and vast world to fight the Vex, the Fallen, and the Cabal in ultra 4K with an uncapped frame rate – something console players may dream about.
AMD and NVIDIA have each released optimized drivers for the Open Beta, and Destiny 2 has already delivered an incredible experience for PC gamers. The Open Beta is available now via Blizzard and it's open to all PC gamers who meet the minimum requirements.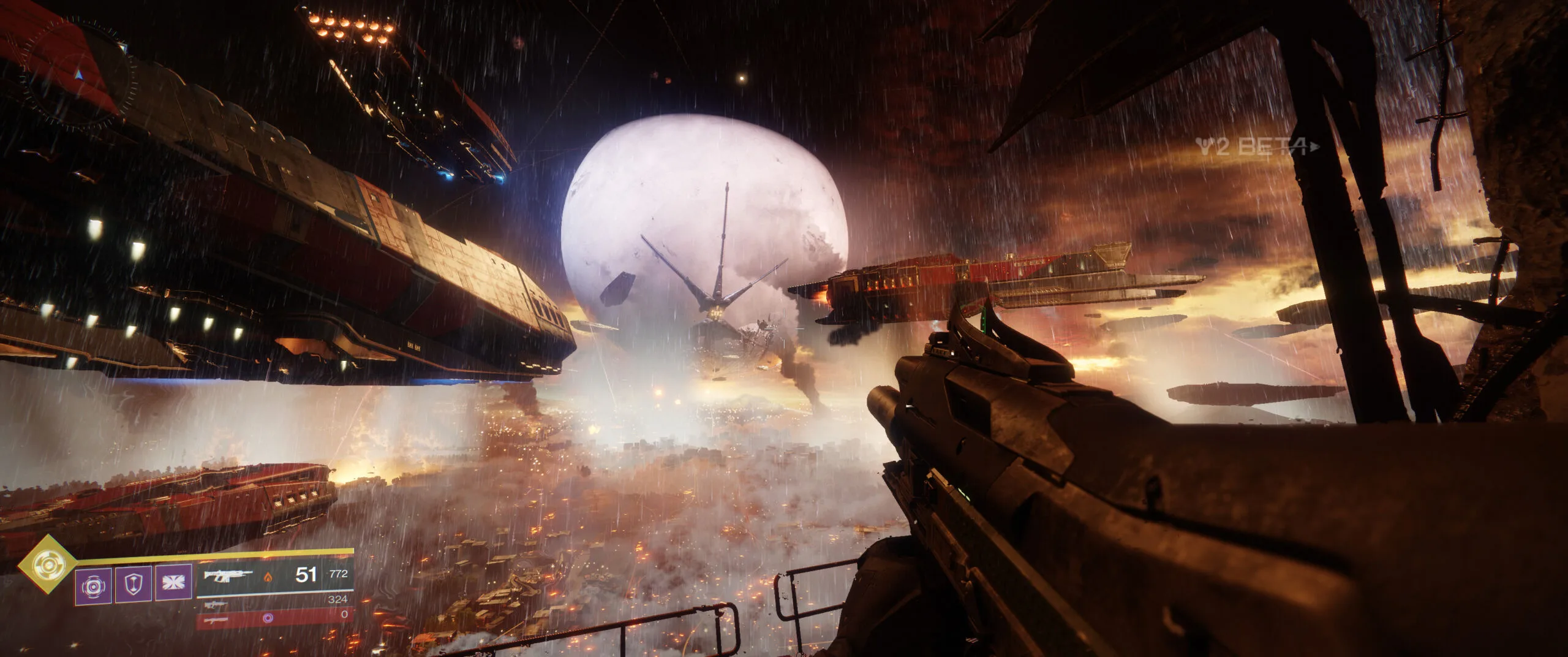 The PC version of Destiny 2 is stunningly beautiful in 4K and it is worlds above the visuals of the console version of the game. In contrast, console players will play the game at a locked 30 FPS at 1080p or at 4K, 30 FPS depending on your console.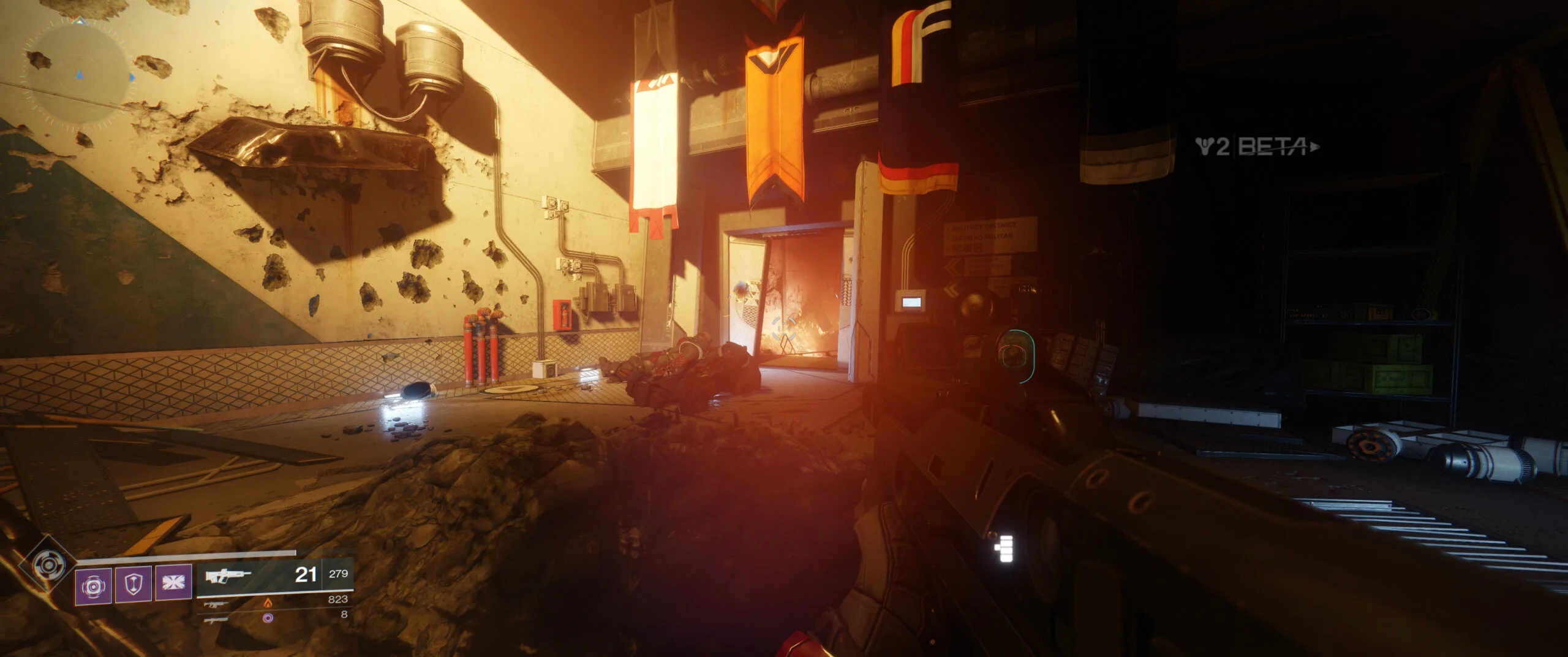 Having personally played over a thousand hours of Destiny 1 on console, the differences seen between the PS4 and the PC betas are jaw-dropping. The PC version is crisp, the controls are tight, and with the help of Blizzard, Bungie seems to have prepared a fantastic game for PC gamers.
So what is in the Open Beta?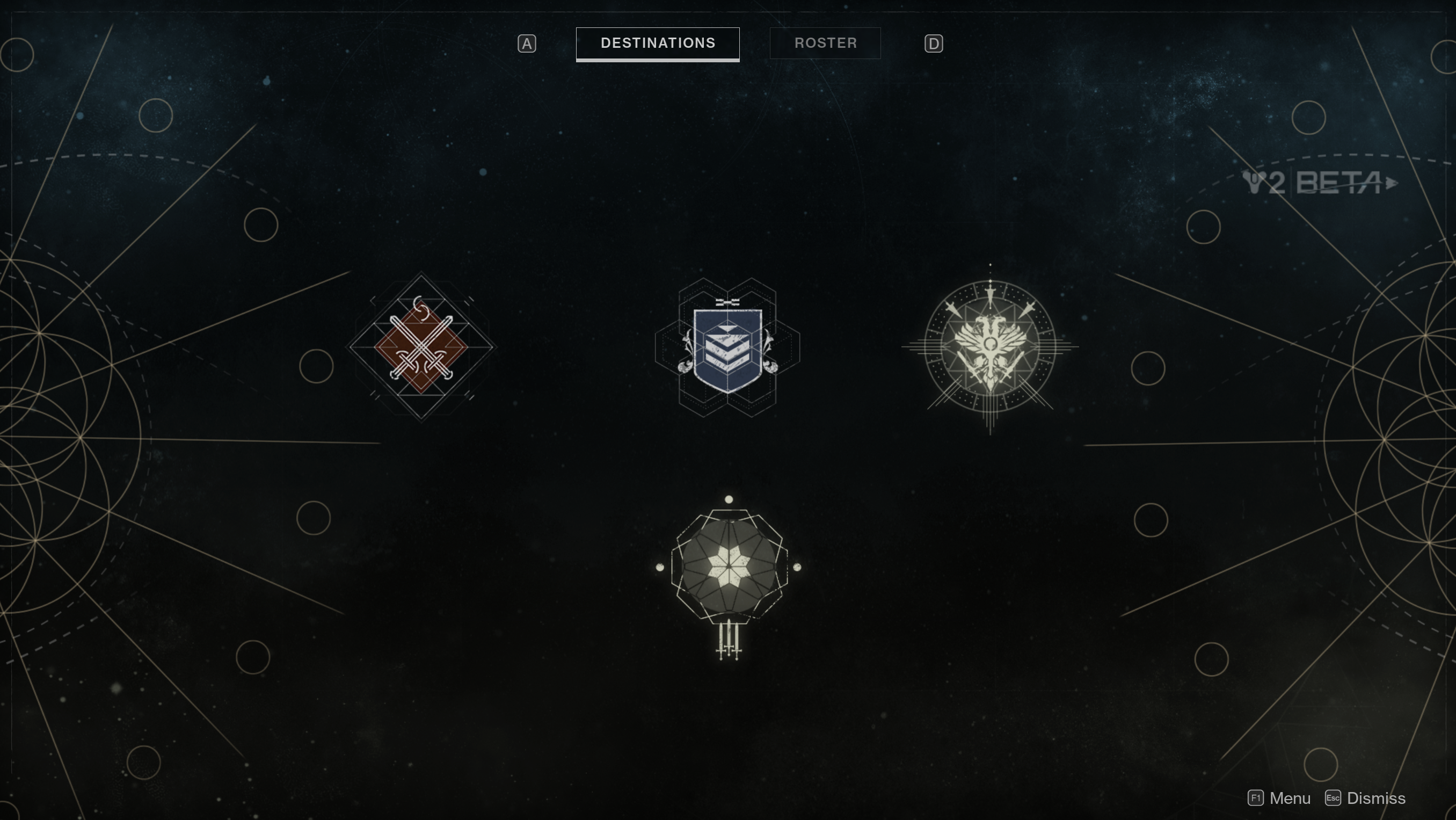 PVE:
The Open Beta immediately puts you into the opening "Homecoming" mission which takes place as the Tower is under assault from the main enemy of the campaign – the Cabal.
The 'Inverted Spire' Strike, is a fun three-player co-op mission that ends with a powerful boss fight versus Protheon who is a Modular Vex boss.
One mission and a strike is barely scratching the surface of Destiny 2, but so far, the direction and presentation are leagues beyond the original launch of Destiny 1. 'Homecoming' sets up the story for Destiny 2 very well. Your once seemingly indestructible Guardian has had his 'light' stripped and his powers removed.
First impressions of Destiny 2 are overwhelmingly positive. The PC versions is the definitive version of Destiny 2 and it begs to be experienced. Ghaul, Destiny 2's main foe, looks to be formidable and we cannot wait to see what Destiny 2's raid has in store for us.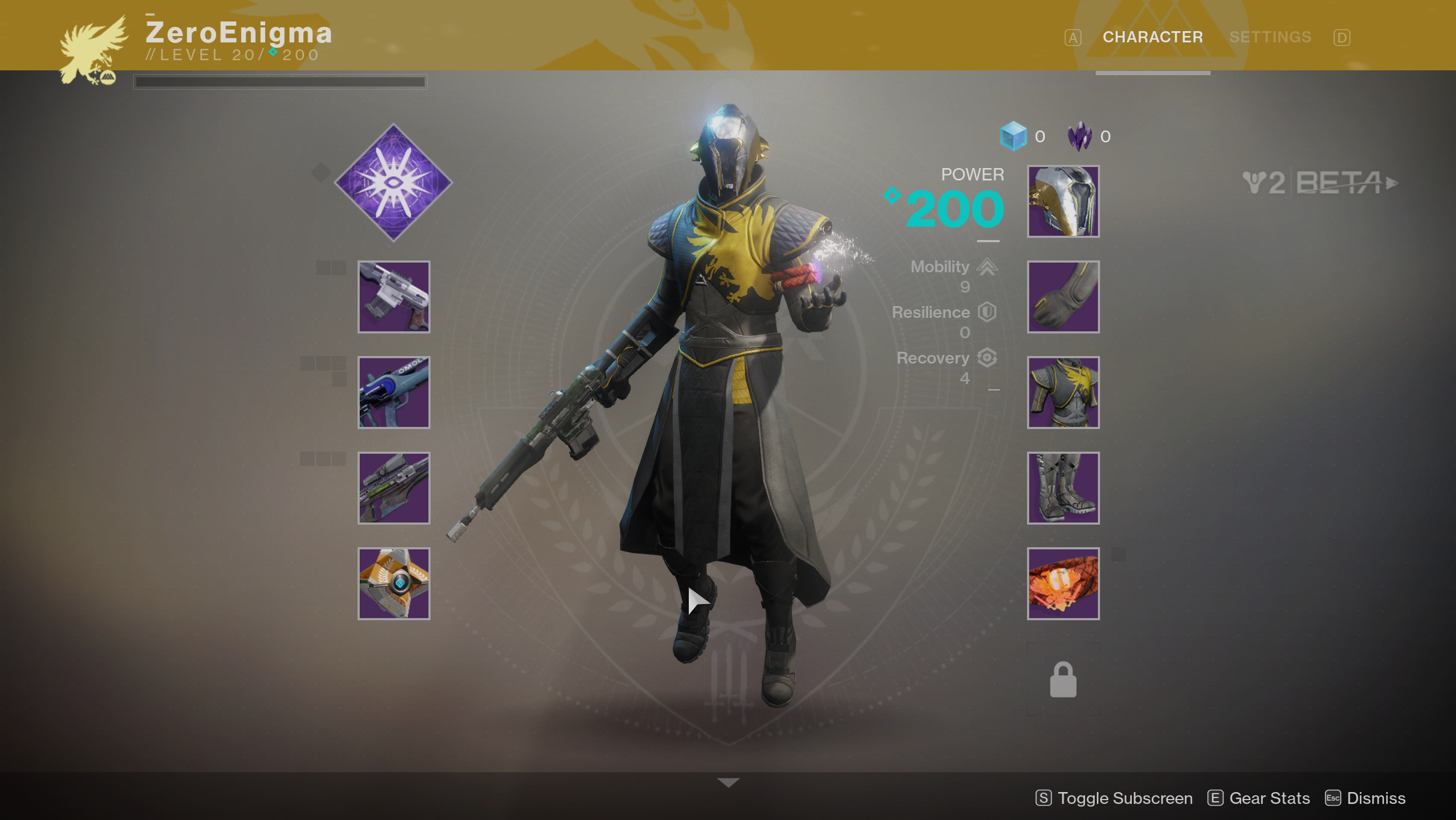 PVP:
Two PvP Crucible modes/maps for teams of 4 vs. 4 with two games modes available: Control and Countdown.
In Control, players attempt to take and hold three points across a map. A new, never-before-played map, Javelin-4, will replace the console beta's Endless Vale map.
In Countdown, teams alternate setting or defusing bombs in short matches with Elimination rules. The first team with 6 wins takes the match. The map Midtown will return for this mode.
Countdown is my new favorite game mode. Highly reminiscent of Call of Duty's Search and Destroy, the mode is highly competitive and fun. Fireteams have been narrowed down to a total of 4 each for intense 4vs4 matches on smaller maps. This forces players to play as a team and Destiny 2's new subclasses mesh well together and it creates one of the best PVP experiences on the market.
This is just a small taste of what Bungie has announced so far for the world of Destiny 2. Bungie has stated the Destiny 2 includes more story and cinematics then ever before.
Here is 4K, 60 FPS ShadowPlay footage of the first mission in Destiny 2 that was captured at E3:
The Destiny 2 Open Beta is extremely polished and fun. A complaint among fans it that it is a re-hash of the original with a new coat of paint. While they are correct to an extent, the original game lacked soul at launch, and over the past couple of years, Bungie has really hit their stride with Destiny's storytelling and the potential is there for this to be the game of the year. If the first mission is any indication, this will be an incredible force come October and many PC gamers will spend thousands of hours enjoying a beautiful game.
Here are the minimum requirements for users with legacy hardware:

Minimum requirements for those with modern PC hardware:
Destiny 2 looks great in 4K but many PC gamers are still on 1080p with lower-end cards. We ran the Open Beta with our GTX 1050 Ti and ran the game on high and still managed to the run the game well. We averaged around 38-45 FPS which is well above the consoles locked 30 FPS.
Interestingly, we had a chance to compare with a similar system using a Radeon RX Vega 64 liquid cooled edition at 3440×1440 at maxed out settings, and it was able to average 38 FPS even during intense fire-fights. And if you have a GTX 1080 Ti, you can expect to run above 60 FPS at maxed-out 4K. We are looking forward to benchmarking Destiny 2 when it is released.
Here are the available PC settings: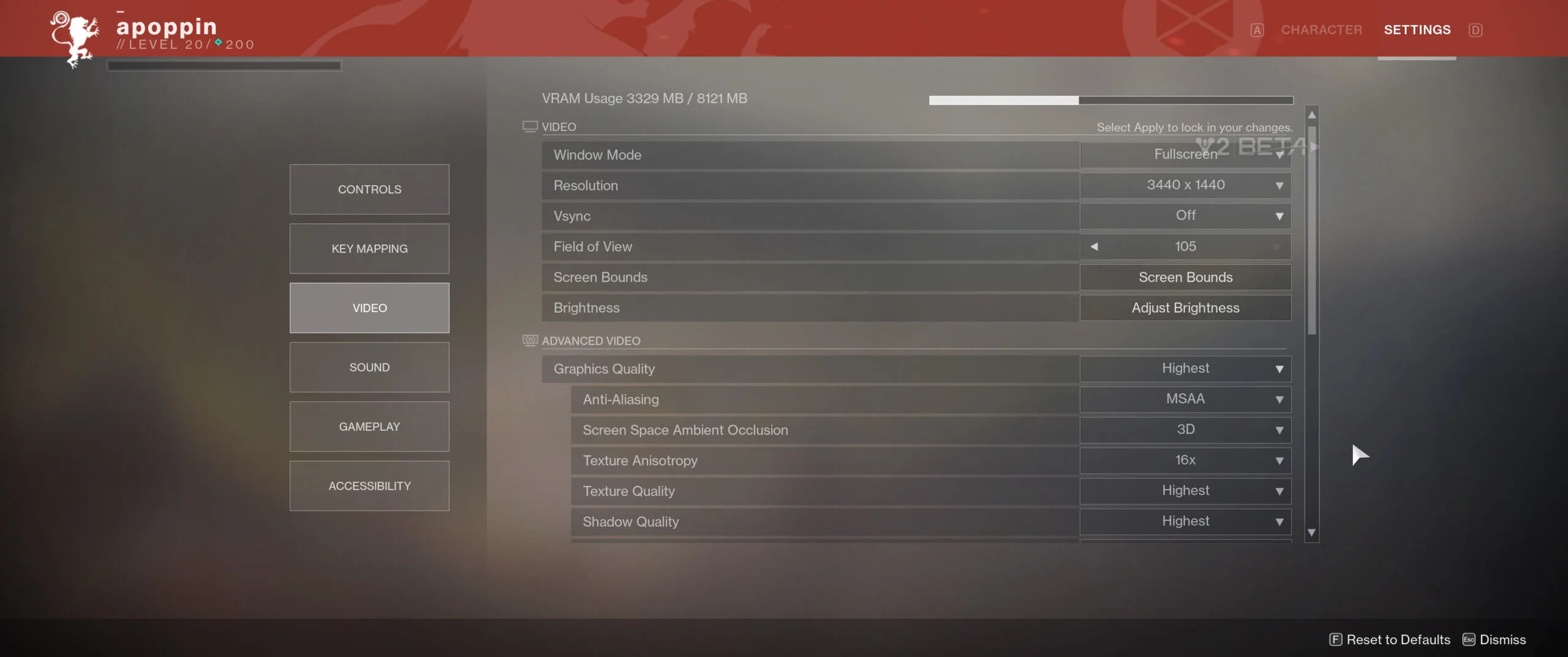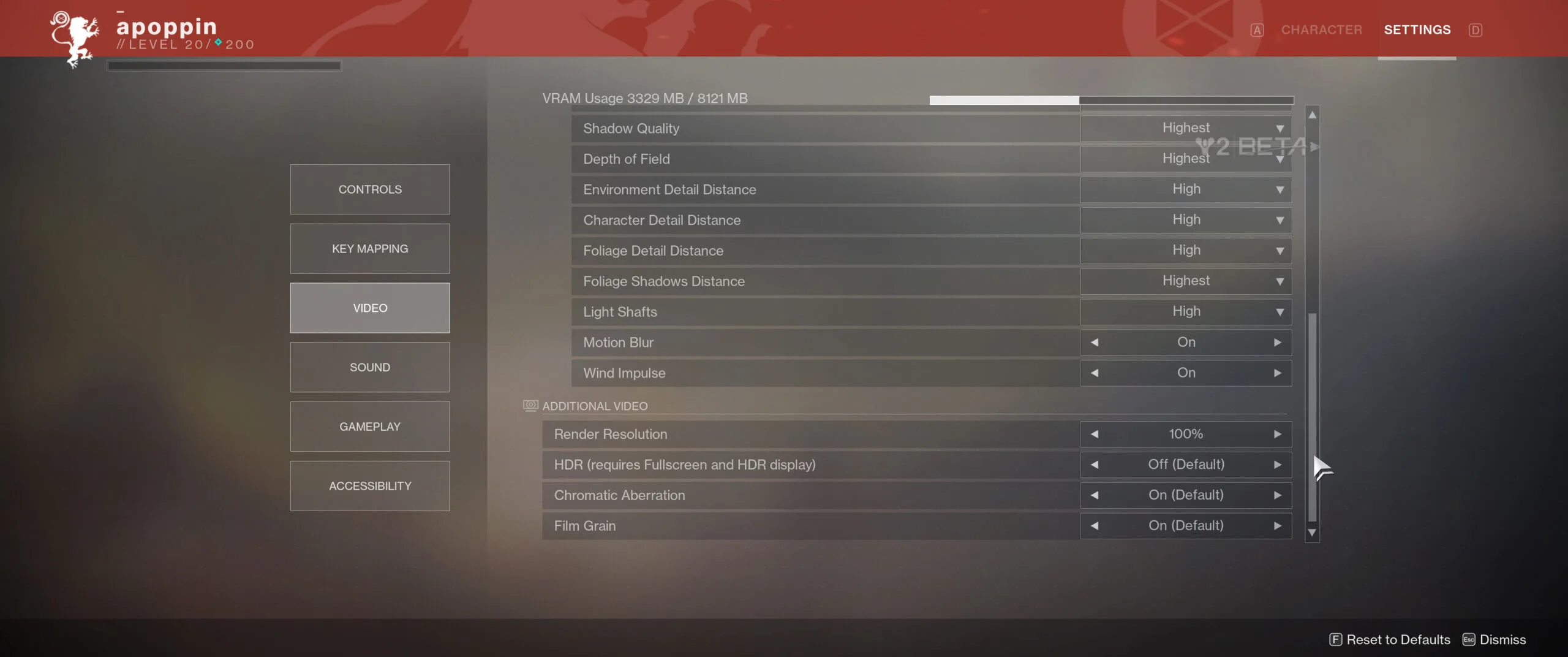 Here is a look at Destiny 2's reworked Voidwalker subclass for the Warlock. The Open Beta features a changed weapon system and a total of 6 different subclass types to try out with three different character choices: Hunter, Warlock, or Titan.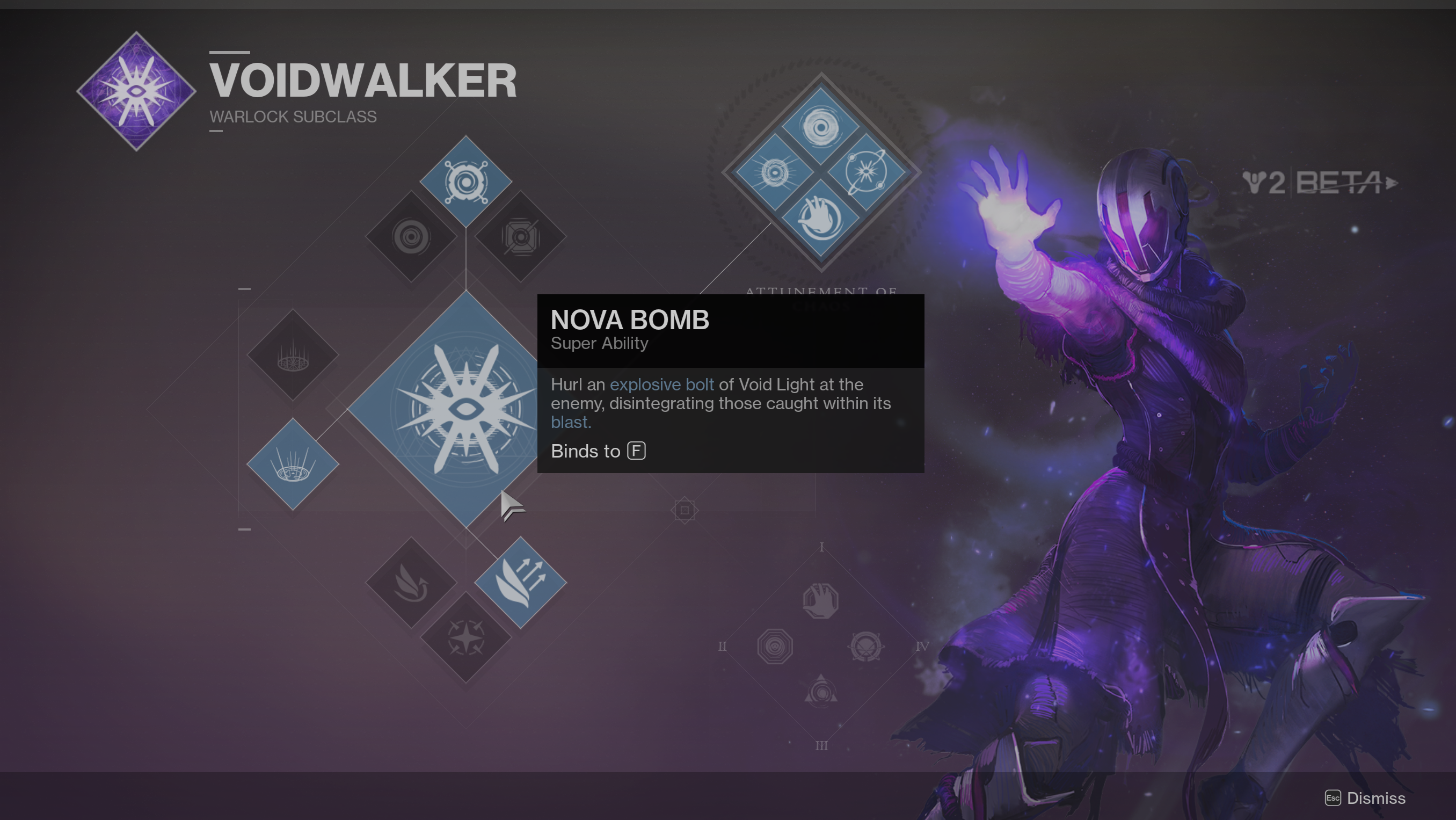 Here is a full 21-kill match in Destiny 2's open beta mode Countdown:
As seen above, even with a 1050 Ti, Destiny 2 looks incredible. NVIDIA has been working closely with Bungie to ensure that the game utilizes all the amazing technologies available to games on PC. Gamers that have NVIDIA graphic's cards can look forward to support for native 4K, 4K DSR, uncapped frame rates, field of view modification, and the GeForce Experience.
In addition, the game will now support HDR and SLI, with HDR available to test in the PC Open Beta.
NVIDIA also offers Destiny 2 at its launch as part of a bundle when you purchase either a GTX 1080 or a GTX 1080 Ti as a stand-alone graphics card or in a notebook. Click on one of the banners hosted here for details.
Destiny 2 officially launches on September 6th for Xbox One, PlayStation 4 and on October 24th on PC. As mentioned before, I have put well over 1,000 hours into Destiny 1 on console and the PC version is the definitive, must-play version of Destiny 2. You have until August 31st to try it out for yourself. The Open Beta will not be here long, so go play!