CPUCores Software Review with 20 Steam Games – Does it Really Work to Maximize Your FPS?
BTR was recently contacted by the creator of CPUCores and given a Steam code to review his software. It promises quite a lot, but its purpose primarily is to "increase your FPS". CPU Cores costs $14.99 on Steam and we want to see if it is worth it for a gamer with a fast PC like BTR's flagship using a hex-core i7-8700K at 4.8GHz, 16GB HyperX DDR4 at 3333MHz, and a RTX 2070 which is NVIDIA's third-fastest Turing video card.
CPUCores originally launched 4 years ago and there was quite a bit of controversy back then surrounding whether it worked or not. So we figured the software has matured and we decided to test it out using 20 Steam games, and we have posted our performance results.
We have just completed our driver performance analysis of the latest Game Ready Driver 430.39 which released earlier this week and we made sure that nothing has changed with our PC in the meantime. We have allowed no patches and no Windows updates so this performance comparison of CPUCores On versus Off is as fair as is possible. All of our other settings including our ambient temperatures have remain unchanged.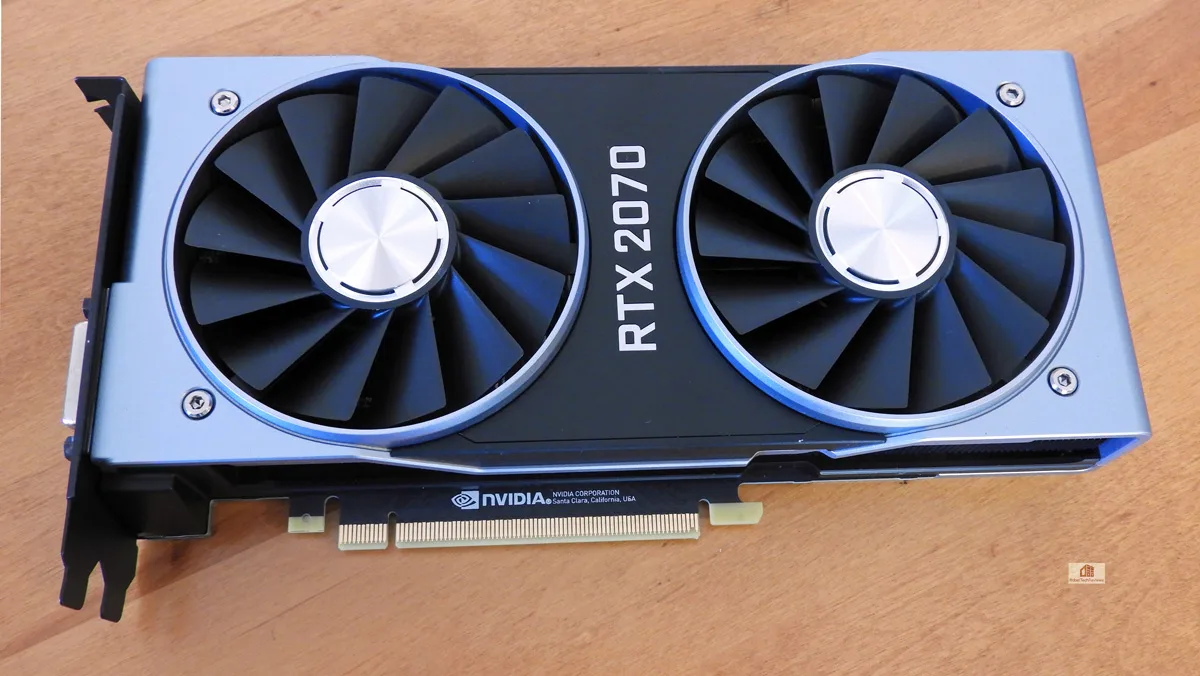 CPUCores promises full integration with Steam games, so we document the performance differences between CPUCores On versus Off using Windows 10 at 1920×1080 and at 2560×1440 resolutions using twenty Steam games.
Test Configuration – Hardware
Intel Core i7-8700K (HyperThreading and Turbo boost are on to 4.8GHz for all cores; Coffee Lake DX11 CPU graphics).
EVGA Z370 FTW motherboard (Intel Z370 chipset, latest BIOS, PCIe 3.0/3.1 specification, CrossFire/SLI 8x+8x), supplied by EVGA
HyperX 16GB DDR4 (2×8 GB, dual channel at 3333 MHz), supplied by HyperX
RTX 2070 Founders Edition 8GB, at Founders Edition clocks, on loan from NVIDIA
480 GB Team Group SSD
1.92 TB San Disk enterprise class SSD
2 TB Micron 1100 SSD
Seasonic 850W Gold Focus power supply unit
EVGA CLC 280mm CPU water cooler, supplied by EVGA
EVGA Nu Audio stereo PCIe sound card, on loan from EVGA
Edifier R1280T active desktop speakers
Grado SR60e headphones
EVGA DG-77, mid-tower case supplied by EVGA
Monoprice Crystal Pro 4K
Test Configuration – Software
Nvidia GeForce 430.39 drivers.
VSync is forced off.
AA enabled as noted in games; all in-game settings are specified
Gaming results show average frame rates in bold including minimum frame rates shown on the chart next to the averages in a smaller italics font.
Highest quality sound (stereo) used in all games.
Windows 10 64-bit Home edition. All DX11 titles were run under DX11 render paths. DX12 titles are generally run under the DX12 render path unless performance is lower than with DX11. Three games use the Vulkan API.
Latest DirectX
All 40 games are patched to their latest versions at time of publication.
MSI Afterburner, latest beta.
OCAT, latest version
Fraps, latest version
CPUCores, latest version
20 PC Steam Game benchmark suite
DX11 Games
Grand Theft Auto V
Fallout 4
Prey
Project CARS 2
Middle Earth: Shadow of War
Total War: Warhammer II
Monster Hunter: World
Kingdom Come: Deliverance
Final Fantasy XV
F1 2018
Hitman 2
Just Cause 4
Resident Evil 2
Devil May Cry 5
DX12 Games
Ashes of the Singularity: Escalation
Deus Ex Mankind Divided
Civilization VI
Sniper Elite 4
Vulkan Games
Wolfenstein: The New Colossus
Strange Brigade
NVIDIA Control Panel settings
Here are the NVIDIA Control Panel settings.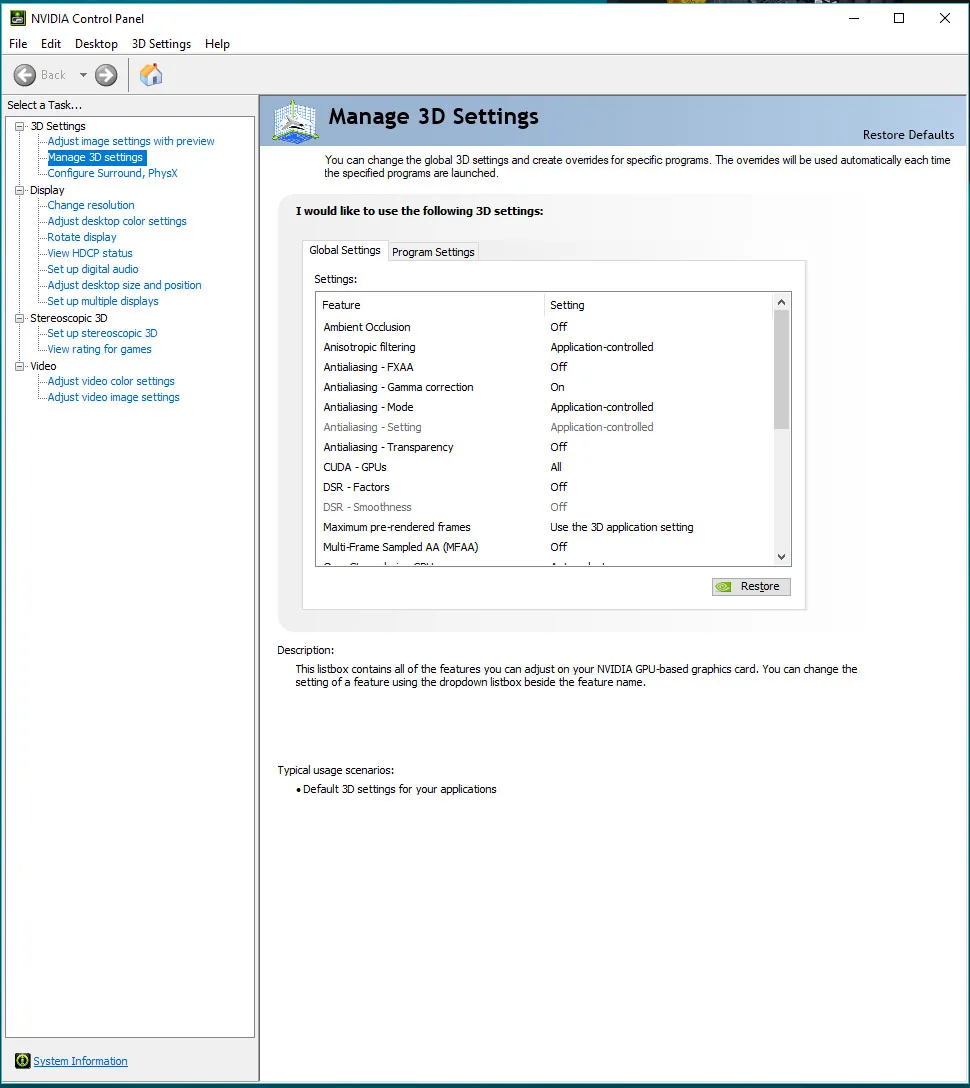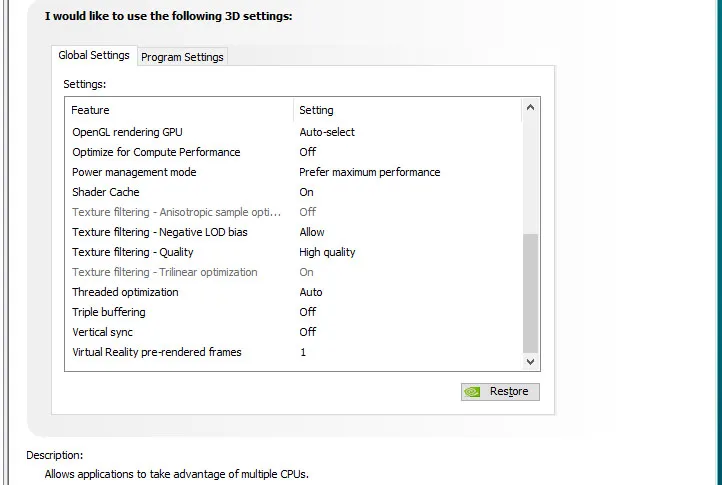 We used MSI's Afterburner to set the RTX 2070 FE's highest Power and Temperature targets. By setting the Power Limits and Temperature limits to maximum, it can maintain their maximum clocks without throttling.
CPUCores
CPUCores promises full integration with Steam games as well as an easy way to launch all games on other platforms using its built in scan function or a command line integration. We chose to use 20 of our most repeatable Steam games to see if it will "increase our FPS" as it promises. Here is its bold promise:
Improve Your FPS!

CPUCores is a cutting-edge Windows based software built by gamers, specifically for gamers, with 1 thing in mind: INCREASE YOUR FPS! CPUCores does this by micromanaging your Windows OS and non-essential applications to focus your CPU power for 1 thing:INCREASE YOUR GAMING FPS!
Installing CPUCores takes a few seconds and it integrates instantly with Steam games: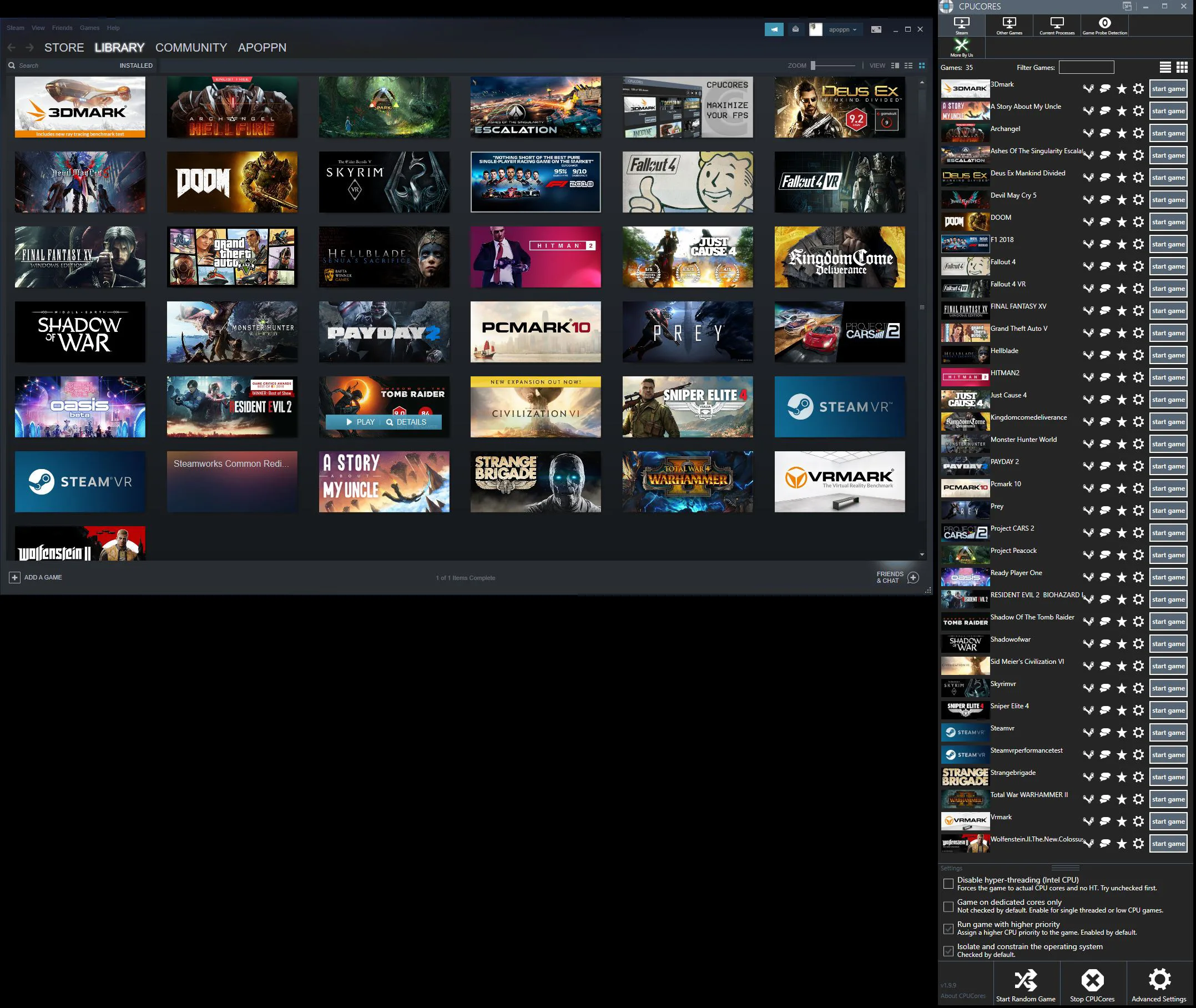 All a player has to do is to launch the game from CPUCores and it is supposed to optimize your operating system and the game for maximum FPS. It also has the ability to scan Windows to see which applications are running in the background that it considers to be unnecessary resource hogs.

As seen from the above screenshot, BTR's PC is pretty well-optimized and the apps running in the background take up very little resources. We use the default settings which are recommended when we launched our Steam games using CPUCores. This screenshot is from CPUCores' online manual.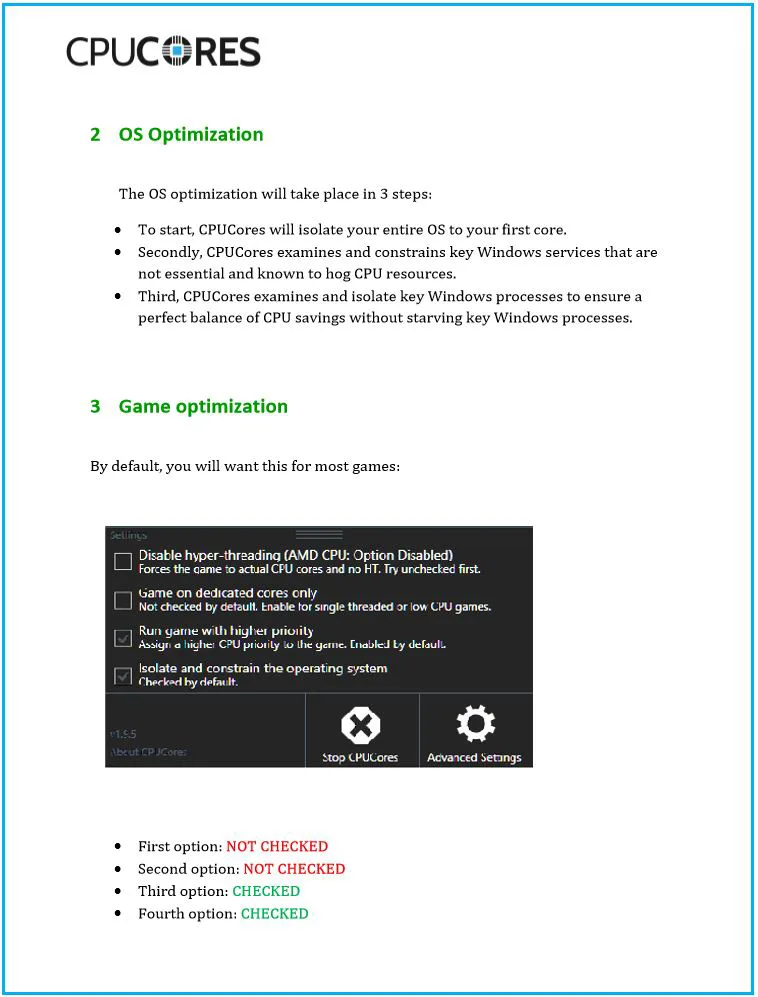 Let's see how well CPUCores does using 20 Steam games.
The Summary Chart
Below are the summary charts of 20 Steam games that are used to compare the performance changes comparing CPUCores On versus Off. The highest settings are always chosen and the settings are listed on the charts. The benches were run at 1920×1080 and at 2560×1440. Open each chart in a separate window or tab for best viewing.
Most results show average framerates and higher is better. Minimum framerates are next to the averages in italics and in a slightly smaller font. A few games benched with OCAT show average framerates but the minimums are expressed by the 99th percentile frametime in ms where lower numbers are better. Performance 'wins' as well as equal results are given by yellow text.
We see very little performance difference between CPUCores On versus Off. The single largest improvement is 1.6% with Devil May Cry 5 at 2560×1440 (92.4 FPS to 93.9 FPS) followed by a 1.4% improvement with Just Cause 4 at 1920×1080 (97.5 FPS to 98.9 FPS). We also note that CPUCores lost FPS in both games at the other tested resolution, and the minimums did not change. At any rate, even these best-case results are very disappointing as up to a 2% variation is just considered benchmarking "noise" – or within an acceptable margin of error.
All of the other games managed at best around 1% improvement – where there was any improvement at all. From the 20 Steam games we tested, there was more incremental regression or zero improvement by not using CPUCores at all.
We also encountered issues running the Time Spy benchmark where there was artifacting using CPUCores, and a major issue with large framerates drops using the Shadow of the Tomb Raider benchmark.
Let's head to our conclusion.
Conclusion
We cannot recommend a CPUCore purchase based on our testing. There are a couple of games that may appear to benefit slightly, but then it is not too difficult to optimize your own PC by setting CPU core affinity and shutting down background processes using the Task Manager.
We see no real disadvantage to running CPUCores other than spending $15 on it. It may be possible that older PCs and those that are crowded with applications running in the background may benefit, but we cannot give a recommendation that is not based on our own testing. Gamers may wish to test it out for themselves using Steam's refund guarantee if it is used for less than 2 hours.
Next up, we are returning to VR, and we also have a Team Group DDR4 3600MHz kit coming for review.
Happy gaming!