Viewers Add/Cancel … So it Was, So it Will Be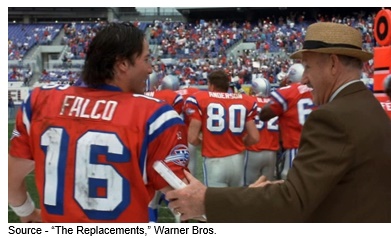 Back when appointment TV ruled the world, it was fun to follow the gala unveilings of the networks and studios during the upfronts when the folks would introduce their new shows. They were shows that just everyone was going to watch so advertisers would commit ad dollars to persuade people their products were the ones to buy now!
You could tell which shows had good Nielsen numbers because the project would be extended for another year; and if it was really good, it had a couple of spin-offs/knockoffs.
Then, a couple of years ago, "everyone" got excited about streaming, the new at-home entertainment opportunity and suddenly, folks had what they wanted, when they wanted, on the screen they wanted.
Thanks to Netflix, the folks who started it all, we paid for our entertainment in a new way with cash rather than time.
Yes, we know YouTube was there first and it loaded you up with ads you couldn't avoid unless you opted for Premium.
But seriously?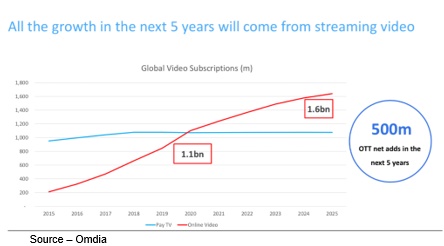 Our kids think Pay TV died, but the truth is it's still very much in the global entertainment mix. But the household shift to streaming was fast (two years) and it caught lots of folks off guard.
Nielsen suddenly had no gross households to measure who was watching what, when.
Advertisers had no way to barrage consumers.
Wall Street had no way of measuring the success of the streamers other than gross growth.
Only an idiot — or financial analyst — thinks you're going to consistently increase subscribers 20 percent per quarter.
So, they settled on churn (people who switched streamers to watch something new) –a great way to determine if the service was worth the heady multiples the Street's suits were projecting.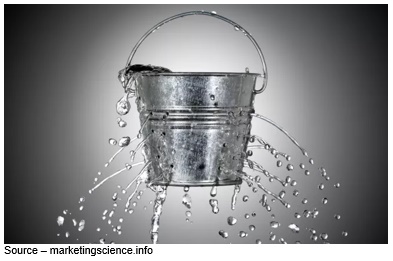 Churn has been part of the M&E industry since the beginning.
It's been a crapshoot since the early film days.
Sometimes you win and folks really like the stuff. Sometimes people avoid it like the plague.
Sometimes, as with Springtime for Hitler, you wonder … What the ****!
People go to/watch movies/shows for a lot of different reasons.
They like/dislike it for almost any emotional, real reasons influencing anyone who will listen.
Acquiring streaming subscribers is a challenge. Retaining them is even tougher.
Having a deep, rich library is nice but it's predictable.
Since streaming entered the scene, people clearly said by subscribing and cancelling services that they wanted new content, or they would move on to the other service's new stuff.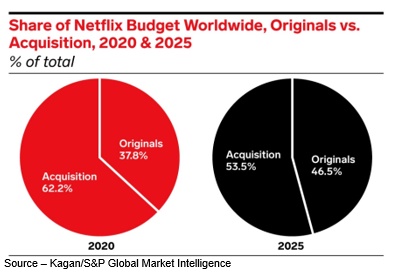 To win subscribers, Netflix steadily increased its acquisition and creation of great content to entice people to pay for its service and spread the excitement to others around the globe.
While Amazon makes most of its money selling and shipping almost anything to people around the globe want in 190 countries, former CEO Jeff Bezos got his start delivering people the content they wanted (books) so, moving into video content wasn't a huge leap.
Born in the digital environment, Netflix knew how to use subscriber data to develop new projects that would keep viewers connected and make it easy for them to tell others why they should watch/binge the new shows/movies.
That same data helped Netflix determine when to retire a project and add a new one of the same or different genre with amazing precision. The more data it accumulated, the better the entertainment for present and new subscribers.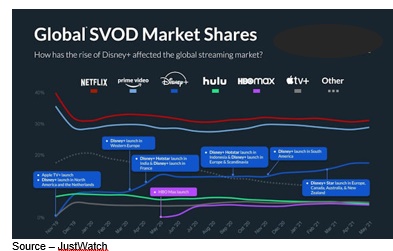 While Amazon Prime Video is often overlooked by many who focus on the ebbs and flows of the DTC (direct to customer) video industry, Statista estimates that of Amazon Prime's more than 200M subscribers, 100M are regular Prime Video viewers.
By comparison, Netflix has more than 220M global streaming subscribers.
Both entertainment providers have churn rates of about 4 percent, significantly lower than the world's growing roster of streaming video providers.
While consumers sign up and cancel an average of seven subscription and ad-supported streaming services per household, Netflix and Amazon growth has normalized as its content slates improve.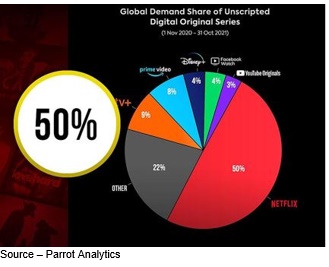 Netflix has consistently invested in new content, steadily contracting with industry A-listers for multiple projects and steadily funding and collaborating on projects around the globe. This year, 80 percent of the organization's content budget is for originals.
As Paul Gray of Omdia noted late last year, initially Linear TV, Pay TV and online all grew slowly and steadily while studios and all of the creative crews were suddenly sidelined.
Two years ago, almost overnight, studios and networks around the globe had launched or announced plans for their own DTC service – more than 2400 streamers around the globe, including the U.S.'s biggest hitters.
Disney jumped in with both feet with Disney+, ESPN+ (sports), Star+, Hulu (67 percent ownership) and India's Hotstar. To show it is determined to be a major player in the new arena, the Mouse House has committed $33B this year in programming for Disney+ and Hulu.
Warner Bros/HBO/HBO Max have a lot of potential once they become Warner Bros Discovery under the direct management of Discovery's David Zaslav. However, it will be hampered by merger/management changes over the next year plus a projected debt ratio of 4.5 times annual earnings. Zaslav has projected early savings of nearly $4B (staff adjustments).
ViacomCBS has quietly rolled out Paramount+ with an estimated subscriber base of 50M and has more than 30,000 episodes and movies from BET, CBS, Comedy Central, MTV, Nickelodeon, Nick Jr., Paramount Pictures and the Smithsonian Channel.
Comcast/NBC has an estimated 55M subscribers for its Peacock streaming services – both ad free and ad-supported (5 minutes of ads per hour). The company has a library of 15,000 plus hours of content including Universal Studios films.
Apple TV+ has the smallest content library in the industry but the largest potential built-in target audience – 588M Apple device users worldwide. The digital giant has also delivered some of the most widely respected projects over the past two years – Ted Lasso, The Morning Show, For All Mankind, Foundation, The Banker, Greyhound, The Me You Can't See, For All Mankind, Coda and more.
A decision to offer Apple + free to customers who purchase two devices obviously opens the door to a huge and dedicated global market.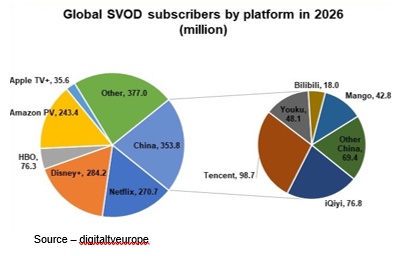 Between last year and 2026, global SVOD subscriptions will increase by 491 million to about 1.64B. China and the US account for more than 56 percent of the global total and this will shrink to 49 percent by 2026.
China's growth is expected to decelerate to 354M by 2026, while U.S. subscriptions will grow to 450M in the same period.
Globally, the market is projected to generate slightly over $32B this year with an average revenue per user (ARPU) of about $211.
The figure will grow to nearly $46B by 2025 with most of the revenue coming from U.S. subscribers.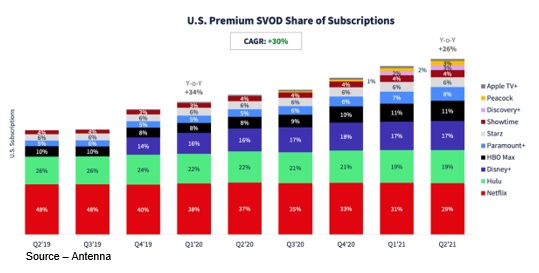 For newer SVOD services, the challenge is competing with the established services because people seem to have reached the top of their home entertainment budget.
The companies with the greatest growth and lowest attrition rates have to be from AVOD and FAST (free ad-supported streaming TV) services – Pluto, TiVo, Tubi, Roku, Tubi and ad-supported elements of some subscription services.
Since rebundling (similar to yesteryear's pay TV bundle) isn't on the horizon yet, the best indicator a streaming service has in good retention and less churn is active, continual usage.
As we noted, the organizations born in the digital arena (Netflix, Amazon and Apple) almost instantly realized that to capture new subscribers and retain existing subscribers, they had to capture and analyze everything.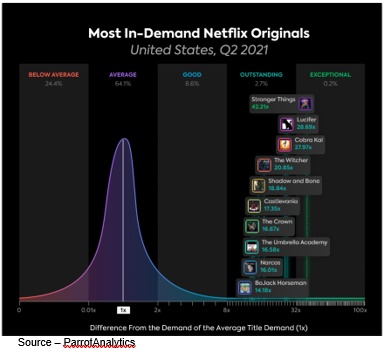 By understanding everything about their subscribers, what they watch/when they watch/how much they watch, and preferred screen type; they are able to develop content that resonates with the subscriber (most of the time).
Netflix doesn't do cookie-cutter projects (they do occasionally come up short), but the data helps creators produce stories that they can be proud of and achieves what every visual story developer wants … have millions of people around the globe view and enjoy.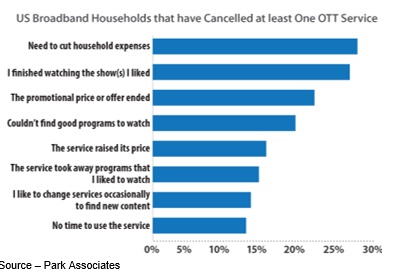 Two items produce churn more than anything – old/stagnant/boring content and unrealistic pricing.
The "old" and new streaming services are all playing hardball to capture and retain the most subscribers the longest.
During last year's Black Friday/Cyber Monday sales, all of the newest participants pitched every new deal they could at consumers to get them to sign up.
Notably absent were the streaming stalwarts – Netflix and Amazon (O.K., Amazon was there but they had sales on everything/anything so …).
For many, their special holiday prices may have reflected the actual value to the subscriber or something close to it rather than the inflated self-value management felt their content was worth.
We're not judging; but they might be realizing that for some time, they may have to spend more to make less as they build a strong user foundation in the new video content arena.
As the industry constantly stresses – content is king.
But in the new arena, data is queen and service providers have to invest to learn more about their customers, to meet their diverse entertainment needs, and predict when they might leave because they will–even if for a few months.
The good news is that the more the services learn about subscribers' viewing appetite and habits, the sooner they will be able to create new content to entice them back.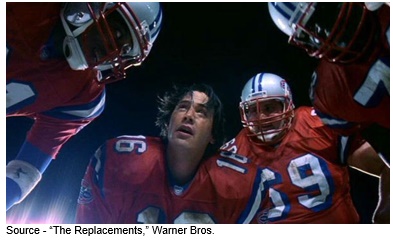 The shift to streaming can open up new doors and opportunities for content streaming services to offer more opportunities with consumers including gaming, retail merchandise, special events and other things to keep them more engaged, more entertained.
Just remember what Shane Falco said in The Replacements, "Pain heals. Chicks dig scars. Glory lasts forever."
Okay, he may not have been exactly PC (politically correct) but then, he was only a replacement.
# # #
andy@markencom.com – is an author of more than 700 articles on management, marketing, communications, industry trends in media & entertainment, consumer electronics, software and applications. Internationally recognized marketing/communications consultant with a broad range of technical and industry expertise especially in storage, storage management and film/video production fields. Extended range of relationships with business, industry trade press, online media and industry analysts/consultants.