As BTR continues with a filmmaking/NAB theme this week ….
Cirina Catania is an independent filmmaker with a heart as big as all outdoors. Especially when it comes to the trials and actions of military personnel – active or retired. Here she takes on a documentary project featuring a WW II veteran who wants to preserve the actions and heroics of people involved. Chuck wants people to remember…and Cirina is helping.
Artist of War–Chuck Caldwell
Today's independent filmmakers never know when their next great film idea will emerge, which is one of the reasons Cirina Catania, of The Catania Group, never leaves home without her basic capture/workflow tools in an on-board Explorer case.
On a flight to visit her mother in Pennsylvania, her case included a Blackmagic Pocket camera, Sony A7r, batteries, a small Lumos light, extra SD cards, a Thunderbolt 2 dock, a 4TB OWC ThunderBay 4 mini and a 1TB OWC Envoy Pro EX. She also hand-carried her MacBook Pro and a small tripod.
Because of weight and space limitations, tools like extra lenses and other "nice to have" equipment were left behind.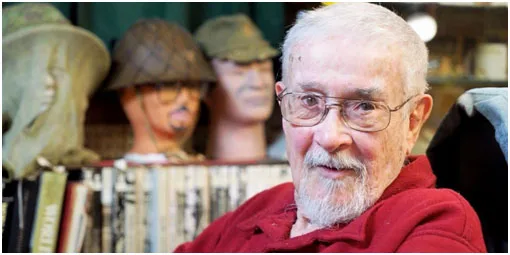 A Gettysburg historian called to tell Cirina about Chuck Caldwell, a well-known local artist and a Marine veteran who fought at Guadalcanal and one of history's most devastating battles at Tarawa during WWII.
Perhaps because she comes from a military family, Cirina has produced a number of documentaries that explore the actions and healing of military personnel.
Caldwell's was a story she couldn't resist.
She rented a car and traveled to Gettysburg. The set was simple … his living room and basement workshop.
She used the BMPC as an A-Cam and the SonyA7r as the B-cam for 2nd angle and B-Roll. Both use SD cards for media recording.
To capture Caldwell's personal warmth as well as the tolls of war, a combination of available light, room lamps and a Lumos Trip gave the perfect illumination to the 92-year-old's face etched with years of experiences. The Lumos is multi-kelvin and dimmable, so she was able to find the perfect color temperature for the interview.
Like many veterans whose tales she has documented, Chuck Caldwell has a simple motto "keep your mouth shut." And although he has never given a video interview; over an afternoon, he spoke about his wartime experiences and showed the military artwork he shares with visitors to his Gettysburg studio — sculptures, paintings and sketches chronicling wartime memories, including sketches of his unit at Tarawa.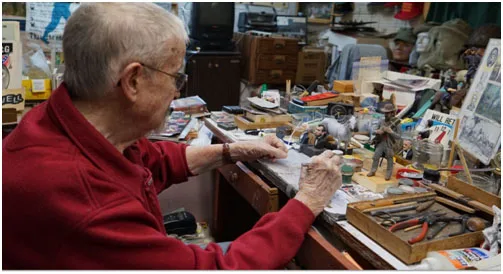 The recipient of a Purple Heart and a Bronze Star for his bravery in Guadalcanal, Chuck recalled one evening when one of their anti-aircraft missiles was hit and exploded. A piece landed on the pillow he had been resting on just minutes before.
Mid-way through the interview, while he was describing the deadly battle on the beach at Tarawa, the SD card on the pocket camera became filled and the camera wouldn't recognize a new card. Cirina quickly made her way to the dining room table where she began moving the media from the full SD Card to the NEXTO Di and Envoy Pro EX. Then she moved back to her SonyA7r and kept recording his responses. She emphasized that even when she is in the middle of a rush shoot; backup isn't just nice, it's vital.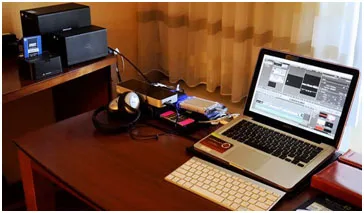 "I've heard too many stories of people capturing 'their best stuff ever' only to discover that the flash memory failed," she said. "Always have extra cards with you, because the best storage is inexpensive today. Even if you can reshoot the scene, it's never the same the second time around."
Back at her mother's home, Cirina set up her field post-production system – a MacBookPro laptop OWC Thunderbolt 2 dock, ThunderBay 4 mini and the Envoy Pro EX. She began processing media and preparing for the cut.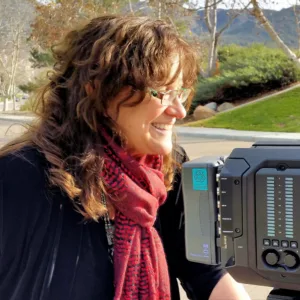 While I save every frame of a shoot, I find it extremely helpful to do an early rough cut of the film while the shoot is fresh in my mind," she explained.
In between her many pro-bono military documentary projects and corporate film work, Cirina is finishing production of the Chuck Caldwell documentary and will post it on YouTube soon so it will be immortalized for generations to come.
# # #