The New Era of Entertainment Options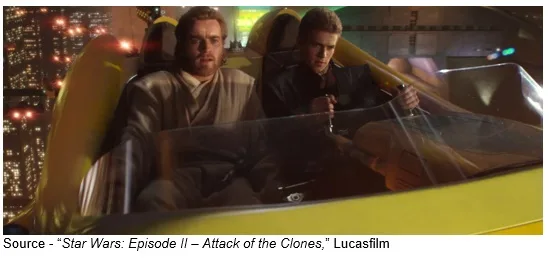 You may not realize it, but the movie industry has done pretty well in an otherwise sucky couple of years.
The creation/shooting industry has recovered and is doing well.
Stunning, state-of-the-art studios, production facilities in LA, Toronto, Vancouver, Atlanta, London, Budapest, Berlin, Mumbai, Melbourne and other centers around the globe are booked solid several years out.
Demand has steadily increased, leases have been extended and new stages are being built as quickly as possible, thanks to project requirements and creative tax credit inducements.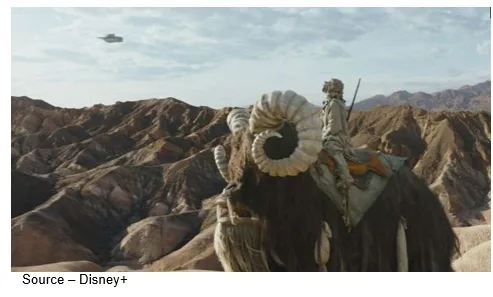 True, the theatrical/movie house segment hasn't been real healthy, relying on hype-driven blockbusters to suck folks into cinema seats.
Free Guy was a feel-good type of movie you wanted to enjoy with a bunch of strangers.
AMC's Aron, Imax's Gelfond, Cineworld's Greidinger and NATO (National Association of Theater Owners announced a false sense of bravado on how people were clamoring to "see stuff the way it was made to be seen" until Paramount again moved their tentpoles, Top Gun: Maverick and MI7, into healthier periods.
Theater owners put on their happy faces as Warner, Disney and other studios pressed ahead with dynamic windowing scheduling which ranged from 45 days for a blockbuster (everyone hopes) down to day/date release for other films.
Most of the stuff we'll catch on one of our streaming services
A lot we'll avoid all together.
Who knows, Dune 2 may be better than the first unveiling. But we'll wait for Avatar 2.
Our biggest problem is that with all the content being pushed out and ordered, we can't figure out what is a movie, what is a "Netflix" film or what's a TV flick.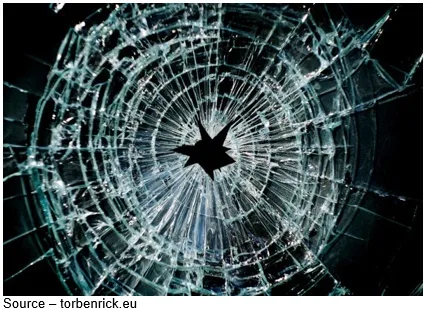 Does day/date release keep the video story as a film while moving the creative work to PVOD or direct to SVOD move it down the food chain?
What if, gawd forbid, Showtime, BBC, or Starz snaps it up?
This past summer, the Cannes gatekeepers said Netflix submissions weren't "acceptable" because they weren't cinematic. However, Titane (woman having sex with a car), Benedetta (nun/nun sex) and Annette (singing sex) were legitimate contenders.
Really!
Venice, Telluride, and the other cautious festivals had some better films but most of the buyers still had a healthy backlog of films that hadn't seen the screen (any screen), so selling stuff wasn't quite as easy this year.
Studios and theaters were still feeling the pain from tentpoles being moved three to four times on the release calendar and no theater chain seemed to want the Cannes faves, even with an unbroken window.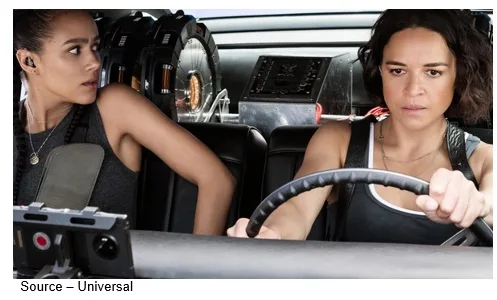 Sure Diesel, Cruise, Reeves and a few other folks can say they want people to have that theatrical experience, but they also have backend deals that will make your eyes water.
AMPAS (Academy of Motion Picture Arts and Sciences), the Oscars folks, and NATO (National Association of Theater Owners have had a difficult time, even suggesting that it may be time keep blockbusters as blockbusters and give other projects something else.
Box Office Mojo noted there were 454 films released for U.S. theaters last year and 214 during the first six months of this year in addition to an equal number sitting in the wings.
They're hungry!
If that wasn't enough, IMDb lists nearly 300K titles which may find their way onto the 41,172 movie house screens in North America or the 203,000 screens around the globe.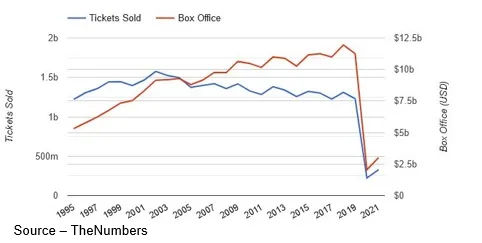 More films, more theaters–even though ticket sales have decreased steadily since 2002.
Even on a good year, we would have seen an incremental drop.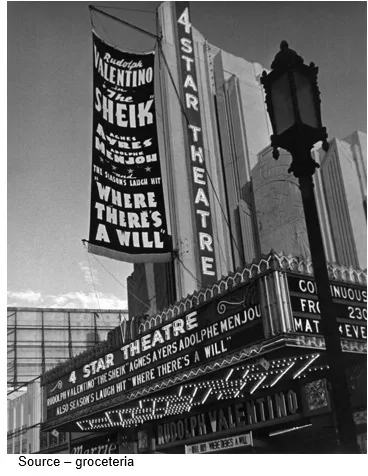 But that doesn't stop Aron, Gelfond, Griedinger and the other screen and film festival owners from talking up how good it's gonna be.
They like to brag about how the movie business has been competing with the home since the '50s when people made the TV the centerpiece of the household and soon after started paying the cable guy for the 300-channel bundle.
They don't like to mention that escaping the bundle contract was a herculean effort and … there was no competition.
The tech companies saw an opportunity to give consumers a class-act movie OTT economically and families signed up in droves.
The companies needed content, so studios and networks around the globe sold them the streaming rights. Both sides were happy and theater folks considered them just another form of TV … until it wasn't.
When studios and networks realized streaming could be an effective and efficient way of developing a stronger relationship with folks, everyone jumped into the pool, which is probably why there are more than 300 services in the U.S. and several thousand in the 190-plus countries around the globe.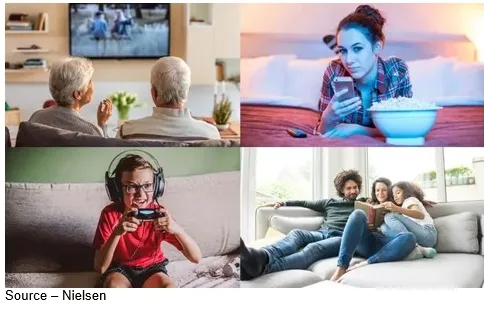 In addition, there are just more things to entertain your family today – movies, series, reality shows, games, music, online books, and even more games.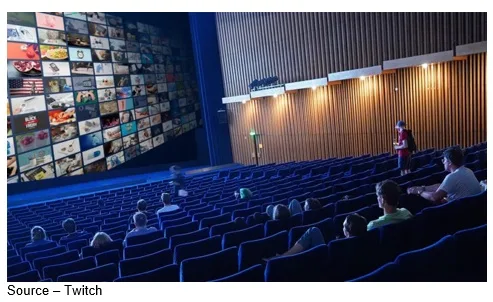 In fact, instead of going to a darkened theater with a bunch of strangers, the streamers understand that people want to share great content with others and now let folks host their own virtual watch parties.
Yes, the fun, emotional, communal experience together with not having to leave your respective homes.
Instead of being stuck inside alone, you can share the film with other folks with cheaper greasy popcorn, concession stuff and your choice of beverage.
Okay so the screen(s) aren't giant but with a reasonable long-term investment, you can have a very big OLED screen and enjoy 4K UHD, HDR content complete with Dolby Atmos sound
The seating won't be as cushy as at the cineplex but what the heck, you're in your pajamas and bunny slippers.
The idea of what a TV movie is is unclear … what a streaming movie is is foggy … what a movie movie is is awkward.
What the industry must understand, come to grips with is that a movie is a movie.
There's no difference, so get over it!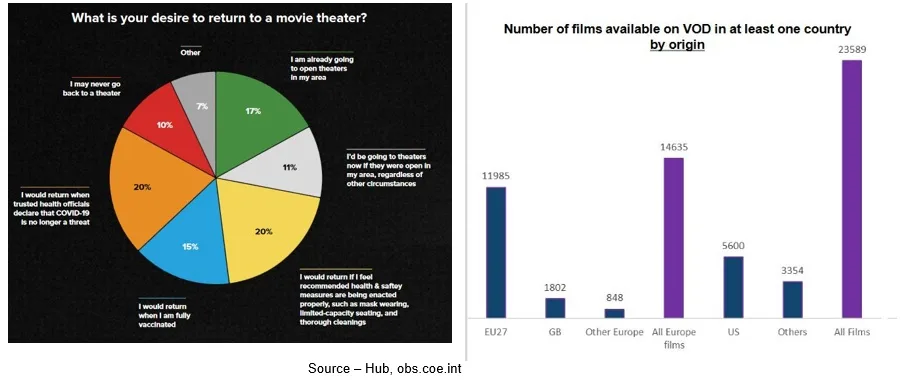 Hub Entertainment reported that a little more than one-third (36 percent) of consumers said they would watch movies in theaters next year.
One-third (33 percent) of TV viewers surveyed said they streamed new releases at home and 38 percent would probably continue the practice.
There's so much stuff out there, so many ways to access it and they're all competing with the theater and the "TV" for the consumer's time/attention.
A few industry executives use the marketing cliché of giving the consumer what they want.
Dumb!
As Apple's Steve Jobs once said, "Some people say, 'Give the customers what they want.' But that's not my approach. Our job is to figure out what they're going to want before they do."
O.K., he wasn't always right, but he was right more than he was wrong. And those other times? You misunderstood him.
In the content production/distribution industry, we can expect to see a hybrid of the various distribution models that all work in varying degrees, depending on the content.
Disney's Star platform and international entertainment content have been rolled into Disney+.
In the period of unrest/uncertainty, studios/streamers like Disney, Warner and Paramount will juggle theatrical windows in a way that will (hopefully) benefit all participants.
Windows will range from 45 days – day/date while some projects will go directly to streaming.
With the rush of new global and regional streaming organizations, the industry has already realized an unforeseen benefit.
They have driven a dramatic increase in original content from producers and studios around the globe
Sixty-two percent of Netflix's upcoming new stuff is being made outside of the U.S.
The other streaming services also see the value of the international audiences and are moving ahead with similar development programs.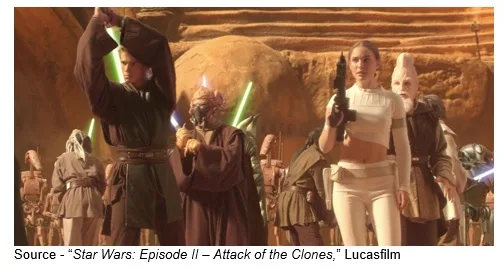 Of course, it won't take long for content producers/owners to recall Anakin's observation in Star Wars: Episode II – Attack of the Clones when he said, "When I got to them, we got into aggressive negotiations."
# # #
Andy Marken – [email protected] – is an author of more than 700 articles on management, marketing, communications, industry trends in media & entertainment, consumer electronics, software and applications. An internationally recognized marketing/communications consultant with a broad range of technical and industry expertise especially in storage, storage management and film/video production fields; he has an extended range of relationships with business, industry trade press, online media and industry analysts/consultants.