Entertainment Is A Serious Business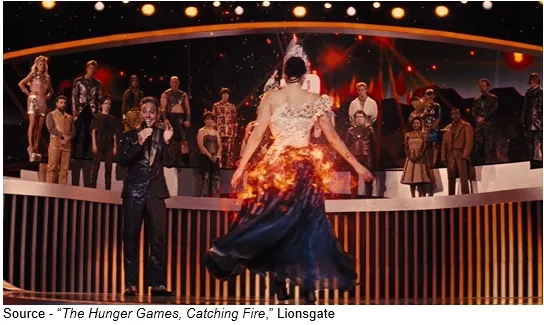 We've finally booked our first vacation flight and the house we rent in Kauai for a couple of weeks of diving.
Okay, so we were being optimistic and booked them a few months ago just knowing that things were going to be better … soon.
Plus, we simply had to get under water.
The weird thing was lining everything up we felt a little like your dog and/or cat.
You know … have you had your shots?
Yes!
We knew it was going to be better because the airline tickets had inched up to the "good ol" days and the house rental had already reached a new normal. The car? Hint – try rent-a-wreck. Less expensive and easier to be taken as a native rather than a Haole once you get a decent tan.
Hey, when no one can travel, folks can offer mind-boggling prices; but when folks really want to/have to get away … ouch.
It's a lot like when people started to offer you a cheaper, better way to watch your content compared to your big-bundle appointment TV.
Imagine only $8 a month for all the stuff you can watch, whenever you want, on whatever screen you want.
Helluva deal!
Of course, then in October 2015 Reed went and raised the price to $10 then later BAM!; but still, you didn't have to tolerate those growing bundles of repetitive ads.
"Overnight" people around the world were watching their content and studios/tech firms were thinking, "Hey that looks easy."
Bezos figured he'd add Amazon Prime Video to his growing bundle of services and people liked the idea of free overnight shipping, entertainment and more for only $119/year.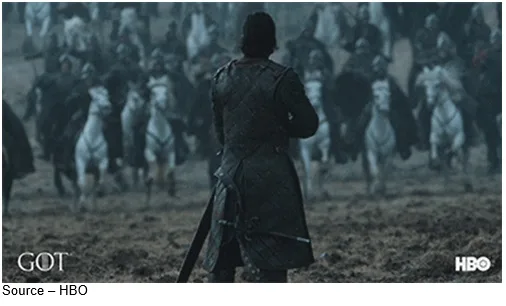 Suddenly, everyone wanted a piece of the new viewer.
Hulu decided it would go D2C and suddenly, your old bundle favorite movies were back.
Of course, Disney, Apple, CBS, others had stuff that was great and you simply had to see, but were not entirely standalones.
Cripes, your new no-ad bundle is starting to feel like your old bundle that became economically challenging.
The wife said enough is enough.
Actually, she said, "You don't even watch that much TV, so why do you need so many services?"
Aaahhh … options!
Yes, we could have subscribed to YouTube TV and received almost all of our old cable bundle, just as 3M + folks do, for "only" $65/mo.
But it just "feels" like YouTube … sorry Susan (Wojcicki – CEO).
Don't get us wrong, YouTube is a great platform and service.
They have 2B subscribers around the world, are a great place to check out show/movie trailers, have fantastic how-to videos and provide a solid place to market products/content when folks do it right.
But let's just say Alphabet/Google has enough of our data to sell in so many ways to interested marketers.
Even, the newest plus service on the block – Discovery + – is more than a little interesting.
Actually, the plus automatically sets folks apart as something special … sorta like the (i) in iPhone.
Netflix, Amazon, Hulu didn't have to use it to set them apart from everyone else as they were already the main guys (or gals) in streaming. But the smart folks – including Discovery -wanted viewers to know that their "new" service was something special…real special!
You know, something that appeals to almost every audience that also like HGTV, Food Network, TLC, Investigation Discovery, OWN, Animal Planet, A&E.
Shows like Deadliest Catch, Shark Week, great BBC documentaries and people you just like to watch like Chip and Joanna Gaines on the replacement for their Fixer Upper show.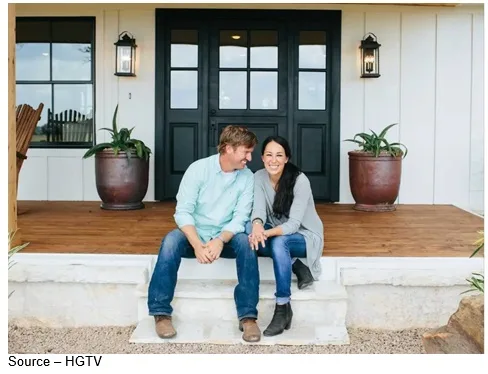 We're far from a fixer-upper type person. In fact, when there's something to be done around the house, we go out to our toolchest, grab our credit card and call someone to do it … right.
But Chip and Joanna just seem like the kind of people you'd like to know and it's fun to watch them rebuild their hometown of Waco, TX.
The show – when we watch it – just feels like reality TV at its best.
The great thing is there are many other similar shows like this around the globe that drove 2020 to be the fastest growth of VOD services – subscription, transaction, free (ad-supported) – than at any period past and probably future.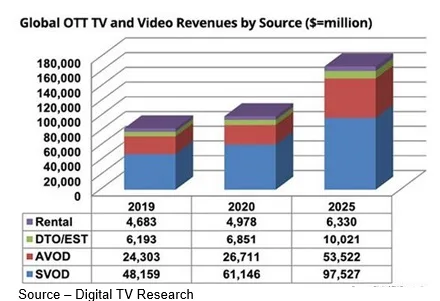 Worldwide demand for all streaming content services shows no sign of slowing, according to Allan McLennan, CEP/Media, Head of M&E North America, Atos.
"SVOD subs will reach more than 500M this year and it is forecasted to be more than 1.170M by 2025," he noted.
He added that pay-per-view (TVOD) will also grow from an estimated $9,045M this year to $12,150M by 2025.
AVOD is estimated to reach $53B by 2025 across 138 countries with the US accounting for about 45 percent of the total expenditure.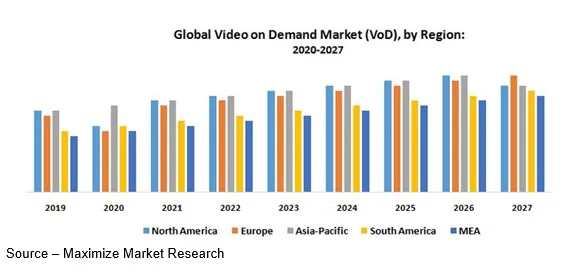 "Growth across the globe is remarkably balanced," McLennan observed.
"There are over 300 streaming services in the US," he continued, "Nearly 3,000 operate in Europe, about 40 OTT providers in India, 25+ in New Zealand, and about the same number in Australia. And while there is a large number in China, the country boasts three of the world's largest – iQiyi, Youku-Tudou, Tencent Video."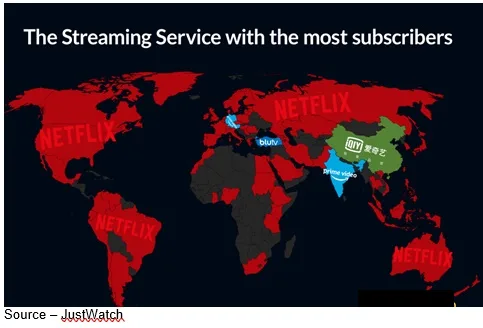 Despite the aggressive introduction of new regional and national streaming services, Netflix has maintained its global leadership even as its growth has slowed.
Only an idiot or brokerage analyst thinks 20 percent growth can/should go on forever.
Regional and area growth for Netflix has become more difficult and more expensive for Netflix because governments have insisted that as a part of its streaming agreements in each country, a specific portion of the content (30-40 percent) aired has to be produced locally.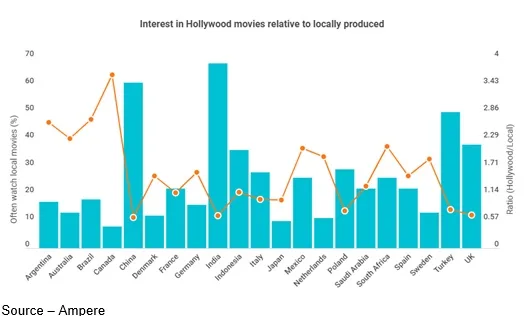 Producing locally has turned out to be beneficial to Netflix because people in the various countries have a strong liking for "their" local storylines.
In addition, Netflix and rapidly expanding services such as Amazon Prime Video, Disney +, Apple TV + and others – have found that creation/production can be significantly less expensive than in the US and people like the international fare if it is properly dubbed or even if they must watch it with subtitles.
Translation … a good storyline is a good storyline!
Okay, that didn't slow them, so the governments decided if you can't beat 'em, use 'em.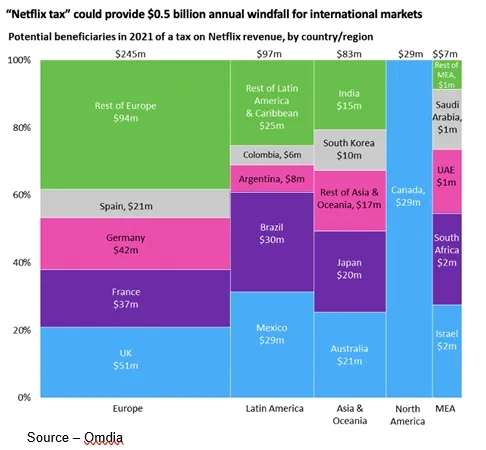 It's a rather dubious honor to have a tax named for you in every country you work in but it's okay with Hastings and Sarandos because guess who helps share the tax burden?
Yep subscribers!
And not to put them at a disadvantage with their global competitors, governments also charge the "Netflix tax" to all of the international services that want to entertain their citizens – Amazon, Disney, Apple, Peacock, BBC and others.
So?
"The M&E industry is no different from any industry," said McLennan. "The mind-boggling VOD subscription growth mostly due to the pandemic is leveling off."
"The new services coming out of Hollywood including Discovery, NBC (Peacock), Viacom (CBS All Access/Paramount+), AT&T/Warner's HBO Max (going to Discovery house shortly) and others will have to be smarter and more aggressive in their marketing because the leaders have already established themselves with their audiences and their household budgets." he observed.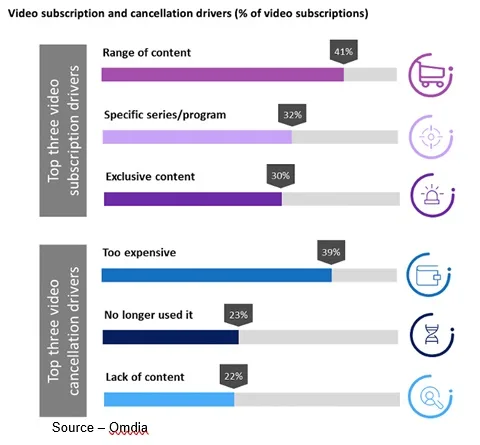 "Households already have one to two AVOD services and three to four SVOD services, so new offerings have to convince people to add another 'gotta have' service to their line-up or replace an existing service," McLennan noted.
"It's true that they can – and will – capture 'virgin' VOD customers who are fed up and want to cut their Pay TV service; but getting to the 1B plus people who will switch to OTT services is difficult and expensive," he emphasized. "And they will leave the heavy lifting to the industry leaders who already have name and product/service recognition."
Apple did that from the get-go for Apple TV+. The company has an estimated 1B customers worldwide – Macs, iPhones, Apple Watch – and a cash horde that is tough to hide.
To launch its service, it offered top-of-the-line content featuring internationally recognized stars/producers at the low cost of $5 a month. Or … buy a new Apple product and get Apple TV+ free for a year.
BAM! an instantly strong streamer base.
It's true, Apple did have subscription shrinkage – a large number of subscribers who dropped the service at the end of the free period – but it added profitable iPhone/Mac customers and continued to invest in great content to remain a strong factor in the streaming industry.
And they love you so they decided to extend the free period.
Come for the shows, stay for the games!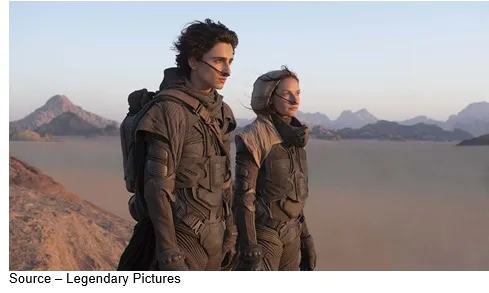 AT&T could take a similar path, leveraging its ownership of WarnerMedia/HBO Max but…
Yeah, it would be difficult and costly since it dropped $85B to acquire Warner which gave it a debt of $163.1B that it needs to pay down.
AT&T needs the funds and subscribers to invest in its 5G infrastructure build-out as well as appease (improve payouts) to the casts/crews of their 2021 cinematic slate that it shifted from theatrical appearance to HBO Max, bypassing box office revenues/bonuses.
They get to show Discovery they increased subscribers even though they missed out on the theater ticket bump.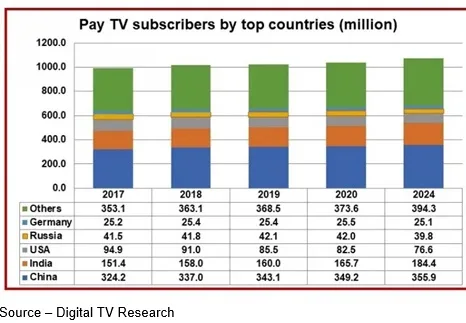 Netflix, the initial pioneer of the OTT entertainment movement, made some surprising moves early this year by establishing relationships with Pay TV services.
A lot of folks said, "WTH? Why do a deal with the old guy you're kicking to the side of the road?"
It turns out there's still plenty of life left in the day/time bundle services.
In addition, bundle subscribers are getting used to the anytime/any day viewing as providers add "catch the show tomorrow, next week"/binging services.
Linear TV is continuing to grow around the globe with the exception of North America.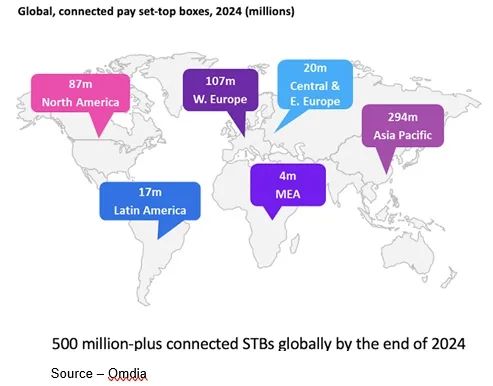 A key advantage for these operators is the customer data they collect because they own the content delivery platform.
The organizations are reinforcing their role as household content aggregators because they own the set-top box, which is the key connected device in many homes.
Rather than invest in perishable content, Verizon has taken a different road in expanding and firming up its subscription base.
It has continued to invest in its wireless network and is leveraging partnerships with content services such as Disney and Discovery.
The company offered a year's free trial service of Disney+, Discovery+ and Apple Music which obviously put a big dent in subscribers' data plans.
But by moving up to the $10/mo. unlimited plan, the customer gets enhanced 5G service and the content they want to enjoy … win-win.
It's a smart way for wireless carriers around the globe that aren't burdened with their own content library to reduce shrinkage by adding a strong, value-added service for the consumer.
McLennan projects that OTT video service users will reach 198M this year and the streaming market will be worth more than $124B by 2025.
Global entertainment providers like Netflix, Amazon Prime, Disney+, Discovery+ and Hulu will dominate the upper tier of providers but there will continue to be strong opportunities for niche and local/regional service providers in the years ahead.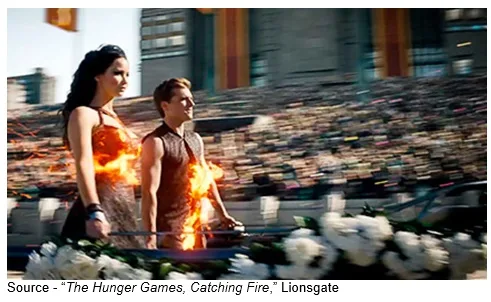 All aggregators, service providers and content creators/distributors have to do is remember what President Snow in The Hunger Game: Catching Fire said as he looked over the competitors and crowd, "Whatever game you think you're playing, those out there are not playing it with you."
# # #
Andy Marken – [email protected] – is an author of more than 700 articles on management, marketing, communications, industry trends in media & entertainment, consumer electronics, software and applications. Internationally recognized marketing/communications consultant with a broad range of technical and industry expertise especially in storage, storage management and film/video production fields. Extended range of relationships with business, industry trade press, online media and industry analysts/consultants.