Studios, Nets Work to Leverage Viewers' Web Involvement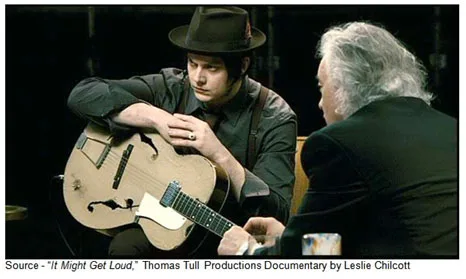 Have you noticed that the noise level about who watches what, when, where and on what is becoming intense?
If the news comes from a mobile service/device company, they swear we're ditching our TVs to watch stuff on our mobile devices.
If it comes from a network, studio or cable provider; then time/day growth has never been better.
And, according to ISPs (internet service providers) and CDNs (content distribution networks); obviously, streaming over the air to a device is killing everything.
At the upfronts – where networks, studios, pay-for-view, video sites and ad folks bet hard dollars on what you're going to watch this fall — the message was loud and clear, "TV is just getting better."
If you attended VidCon, it was obvious that with your smartphone and uploading to my site – YouTube, Facebook, Vimeo, Vine, Hulu – everyone would watch your stuff and you'd be a gazillionaire.
Maybe you've been surveyed, but I have never been surveyed by any of these folks or the independent research/monitoring services!
Translation? My viewing habits don't count!
But that's the great thing about statistical reports … figure out your conclusion then do the research.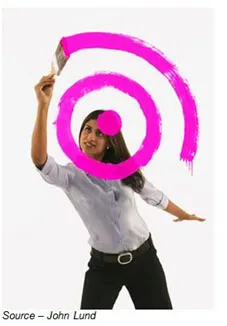 BAM!!! You have supported your position.
They're all correct and they're all wrong.
Sweden is testing paying people not to work. France has cut the work week down to 35 hours. China and South Korea have said they want time at work cut to 40 hours a week. Other countries restrict kids and teens (except in Bangladesh and a few other areas) from hard, dangerous work and long hours.
So they watch something … anything:
Live (linear) – tune in or you blew it
On-Demand – DVR (digital video recorder) or streaming
Semi-Live – catch it in a day or gone
Real-Live – Facebook, YouTube – tune in and watch when you want to
4K Set Sales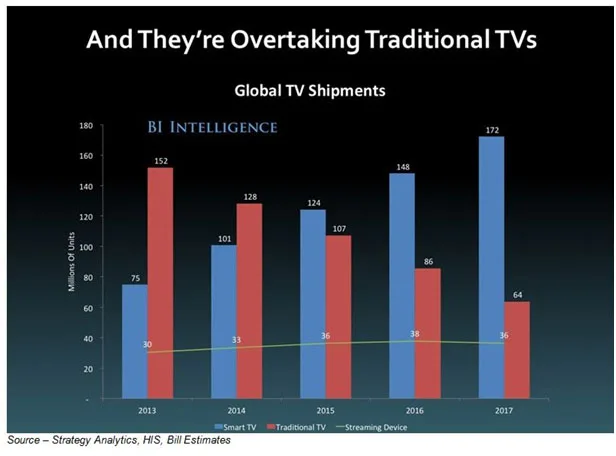 Folks understand that 4K viewing is better than HD; and HDR (high definition resolution) is even better.
4K set sales are projected to be $10B this year.
All of the upfronts were in 4K, a few were in HDR and the available content is just ramping up. Sure, the streaming video folks are leading the way; but then, they don't have old equipment, old "this is how we do it" thinking.
It's easier to be ahead when you start with a clean slate.
At the upfronts, the networks/studios didn't hold back on their disdain for the website stuff of the world.
Toby Byrne, sales chief for Fox, made reference to the "subprime" digital video and asserted that, "The digital metrics game is rigged."
Of course, YouTube's big boast during its Brandcast was that there's a growing shift of ad dollars. They noted that Magna Global moved from TV to digital.
TNT/TBS president Kevin Reilly noted however that, "A lot of clients have found they moved too quick, and they didn't get the results."
One thing was certain, like last year; there is a lot of good, new content being produced that begs to be seen on a really big TV set.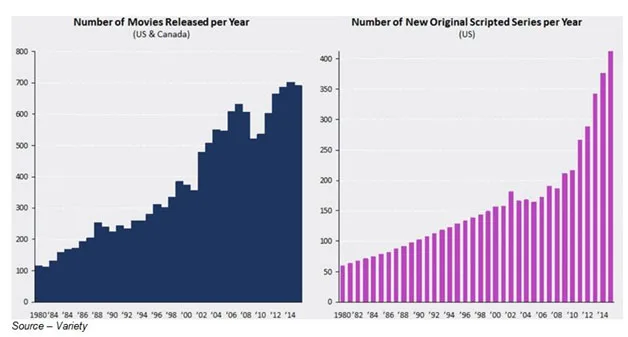 Don't believe me? Hey, Jack's Back!
Yep, 24's Kiefer Sutherland is back in Designated Survivor and solves all of our election angst. Everyone in line for the Oval Office is wiped out during the State of the Union and BAM! only Jack is still standing.
Now the fun begins.
I may watch it live. May watch it on-demand. May stream it. Who cares?
Nielsen, that's who, because they're trying to figure out the new viewing habits – linear (realtime) Netflix, Hulu, Alibaba, network streaming, on-demand, time shifting – because that's how folks justify service charges and ad sales.
The problem is in the U.S. base, viewership is based on people meters (boxes that track TV viewing) and paper diary inputs from folks across the country.
You probably don't know any of those Nielsen families, but viewing has changed. So Nielsen is trying to change as well by moving to Live-plus-35 ratings.
Because folks time-shift viewing, the extra draw between weeks two and five is not insignificant and makes a big difference in ratings (and rates) in a time-shifting world
Building Buzz
Content delivery folks have also learned how to use the online world to their advantage because they recognize that folks don't simply "sit and watch TV" anymore.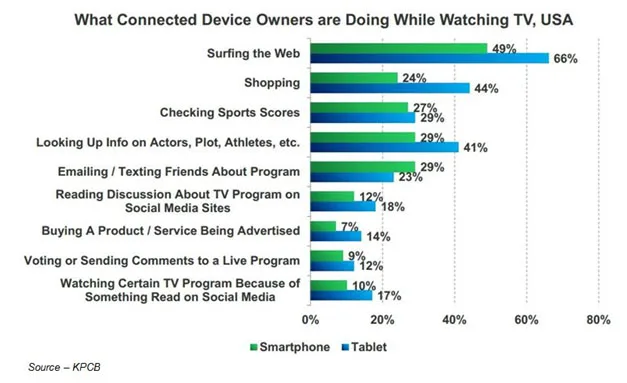 In fact, for every network, station, show – realtime or streamed, there is a robust online digital component complete with facts about the characters, actors, scenes, storyline, you name it.
It's all designed to enrich the show for the viewer (get you hooked) and build buzz.
Accenture Strategy recently reported there were some errors in earlier online video delivery claims.
It turns out multiplatform TV (TV-type programs and long-form digital video) has a halo effect on search, display, short-form video advertising. You watched the show and then searched out more in-depth content, producing an average of 18 percent ROI.
Take that YouTube, Facebook!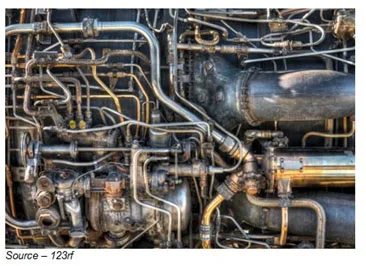 No one denies that streaming is coming on strong. Adobe reported that about 13 percent of the 112M U.S./Canadian pay TV households used TV everywhere, tripling over the past two years.
Netflix has 41M U.S. subscribers; and by the end of the year, expects that streaming content will be available around the globe. (They went live in 130 countries in January.)
That little fact didn't go unnoticed by the rest of the content world as HBO, Sony, CBS, ABC, Fox … oh heck, everyone has announced they'll be big in streaming also.
Accenture's global Video-on-Demand report also found:
VOD is part of the daily viewing habit for many – 43 percent watch at least once a day.
More than half (59 percent) don't mind getting ads if they can view free content.
More than three-quarters (77%) who watch VOD agree they like it because they can watch when they want to.
Millennials and Gen X respondents are most likely to catch up on multiple episodes at once (binge).
However, like everything – including iPhone sales, triple-digit growth can't go on forever.
Strategy Analytics reports that streaming is starting to slow down. In fact, Michael Goodman, their digital media director, noted that saturation is a few years off. 33 subscription services are available in the U.S. today, but we are on the backside of the adoption curve and churn is a factor.
Parks Associates reported:
5 percent of U.S. broadband households canceled Netflix in 2015, up from 4 percent the previous quarter.
14 percent of broadband households subscribe to Hulu and 7 percent cancelled in 2015.
24 percent of U.S. broadband households have Amazon streaming service, which is down slightly from the year prior.
The churn is attributed to consumers experimenting with new services, trying a service and canceling before the trial period ends and other issues.
It's the Content
The annual Upfronts is just one big party where deep-pocket creators do the mating dance with deep-pocket advertisers who want to reach the shallow- pocket consumers.
If you're a network, you have the best solution for them. If you're a streamer, you have the best solution for them. If you're a mobile player, you have the best solution. The same is true for big screen folks.
Consumers don't really care. They just want their content.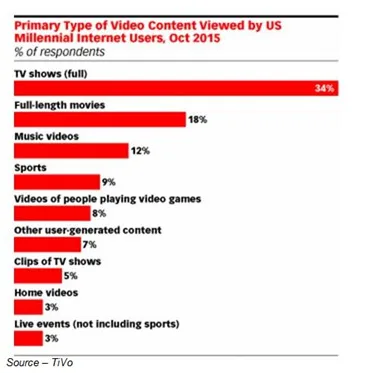 If the price is right and the content flows smoothly, they'll watch the stuff they want to watch, will interact with it and will love it.
According to TNS, digital viewership is a major play in some countries because they don't have legacy pipes in the ground to contend with. The percentage of internet users who watch videos at least once a week in these countries is:
South Korea – 95.9 percent
Spain – 92
Italy – 91
Mexico – 90
China – 89.6
Canada – 84.8
U.S. – 78.4
Japan – 73.6
The challenge is how fast and flawlessly content is streamed to your big set or device. According to Cisco, your speed may vary:
Asia Pacific 28.1 average download Mbps fixed, 12.1 Mbps mobile
Central, Eastern Europe 28.3 fixed, 10.9 mobile
Middle East, Africa 7.0 fixed, 4.5 mobile
North America 25.4 fixed, 16.3 mobile
Western Europe 22.8 fixed, 13.7 mobile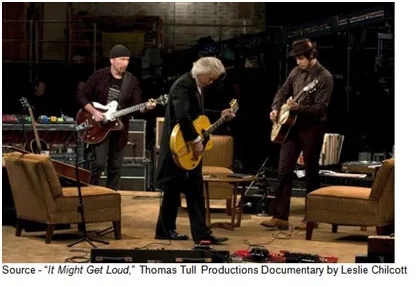 As The Edge reminds us, "That's a movie that I watched. I didn't laugh, I wept. It was so close to the truth."
It's not about the device or delivery tube; it's all how video content touches us!
# # #