EA unveiled Battlefield V today and GeForce has been named as the PC platform
DICE, an EA studio, today officially announced Battlefield™ V , featuring a new retelling of World War 2 through new and established multiplayer, single-player War Stories and the 4-player cooperative Combined Arms. And of course, BF V will feature multiplayer that will allow players to tow stationary weapons, build fortifications and repair damaged structures.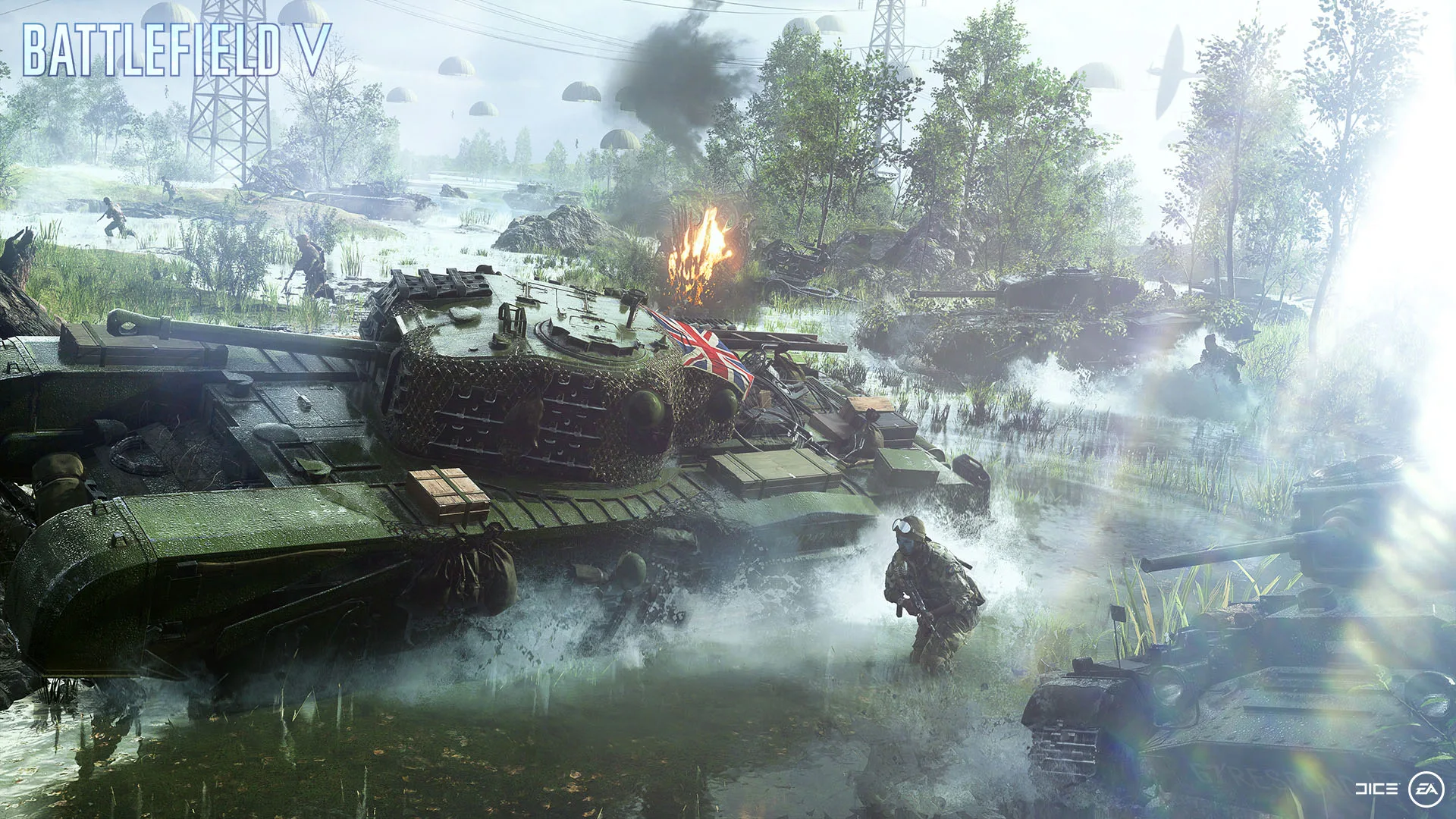 Fan favorite modes like the 64-player Conquest will be back, with the game's multiplayer culminating in Grand Operations within Tides of War over multiple maps. And War Stories, returns for Battlefield V.
Tides of War allows players to set out with their Company in unexpected battles throughout World War 2. There are no premium passes as all players will have access to the same maps and modes, keeping the community unified. In Tides of War, players journey through World War 2 through themed experiences that unlock themed rewards such including weapons and vehicles to help shape their Company.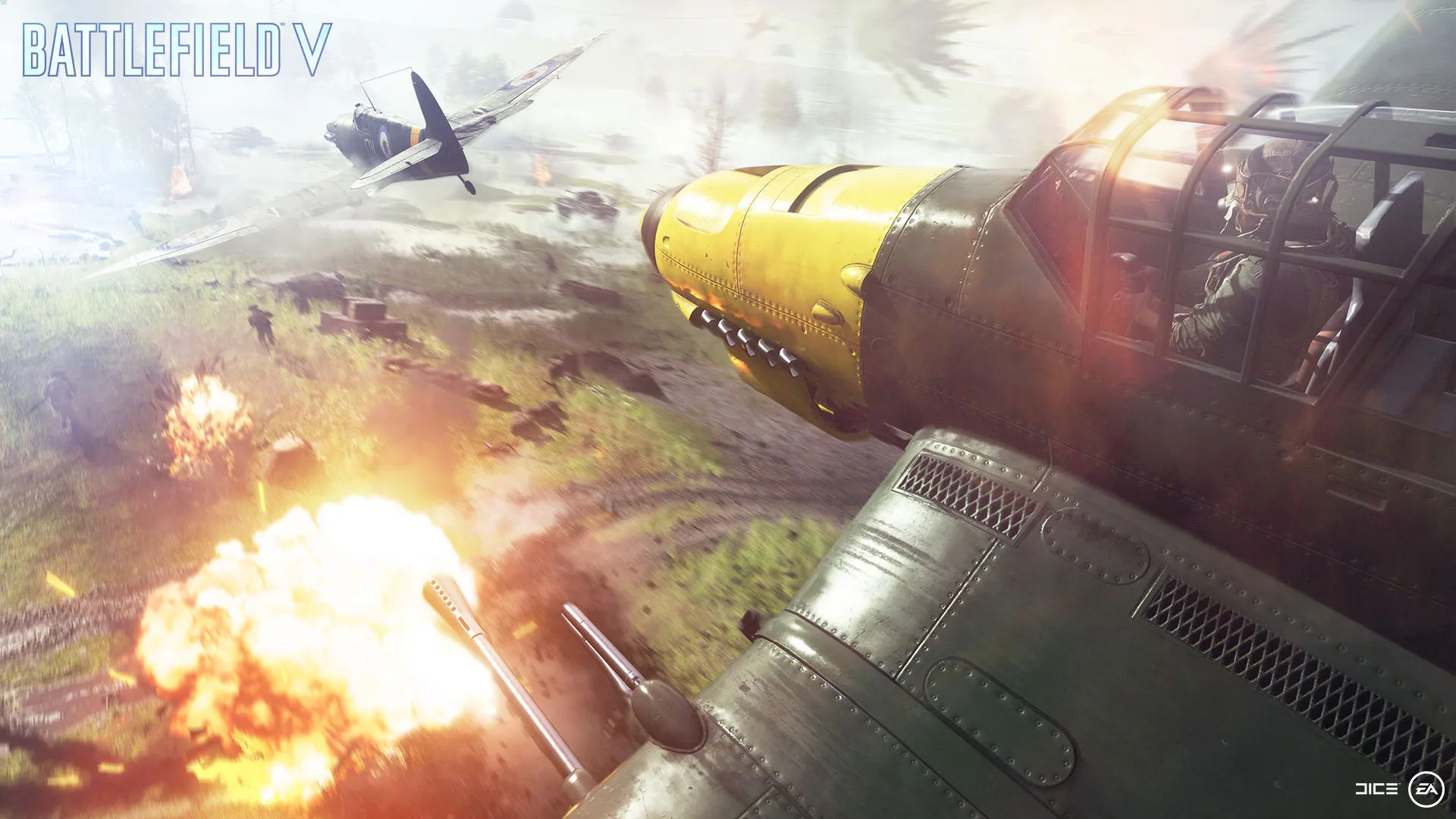 Battlefield V will be available worldwide October 19th on Xbox One, PlayStation4 and Origin for PC. Those that order the Battlefield V Deluxe Edition will get access three days early on October 16, while EA Access and Origin Access members† will be able to experience the Play First Trial on October 11. Players that pre-order any edition of the game with the Battlefield V Enlister Offer will get early access to the Open Beta and other in-game benefits. Xbox is the console marketing partner for Battlefield V and NVIDIA is the PC marketing partner.
NVIDIA engineers are currently working with the Battlefield V devs to help optimize the game for the GeForce gaming platform. The GeForce Experience will deliver Day 1 Game Ready drivers, optimal playable settings, and other NVIDIA-platform features for Battlefield V. which will probably include GameWorks.
Battlefield is one of the world's most popular first-person shooter franchises, with more than 54 million players live to date in its ecosystem across current generation consoles and PC.
Here's a look at the first details:
Here's the official EA News Release for Battlefield V.
Happy Gaming!