As regularly featured on BabelTechReviews, this driver analysis will examine the performance of 29 PC games using the latest Crimson Software Catalyst 15.11.1 hotfix Beta drivers which were released last week. We will compare these drivers versus Catalyst 15.9.1 drivers using our PowerColor Fury X, and we are also comparing the reference 290X on the last 15.11 beta Catalyst (non-Crimson) drivers. We are also going to benchmark using our latest benchmark, Assassin's Creed Syndicate.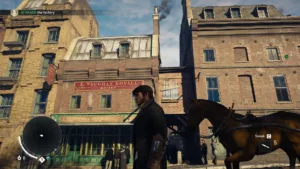 BTR's The Big Picture, once reserved for video card reviews, is now included with every driver performance analysis. We are comparing recent GeForce Driver WHQL 359.00, using the GTX 980 Ti versus the Fury X, the GTX 980 versus the R9 390X OC, the GTX 970 OC versus the R9 290X, and also giving 290X CrossFire and GTX 980 SLI results.
AMD's latest Crimson Drivers – Catalyst 15.11.1 – had some serious issues that reportedly have damaged some cards, but they were hot-fixed on November 30, so we are bringing you the very latest Fury X and 290X driver performance results for this Big Picture.
We want to document the performance changes of the current Crimson Software Catalyst 15.11.1 hotfix beta drivers on Windows 10. Here we are going to give you the performance results of our cards at 1920×1080, 2560×1440, and at 3840×2160, using 29 games and 3 synthetics tests. This will be the last time that we benchmark Assassin's Creed Unity, as it has been replaced by Syndicate. This driver performance evaluation will compare the performance changes brought by the latest Crimson drivers since AMD's older driver set Catalyst 15.11 beta released on November 12 using 290x, and with Catalyst 15.9.1 that we last benched Fury X with in October.
Our testing platform is Windows 10 64-bit Home Edition, and we are using an Intel Core i7-4790K which turbos all cores to 4.4GHz, an ASUS Z97E motherboard, and 16GB of Kingston "Beast" HyperX RAM at 2133MHz. The settings and hardware are identical except for the drivers being tested.
At R9 280X and above, we test at higher settings and at higher resolutions generally than we test mid-range and lower-end cards. All of our games are now tested at three resolutions at 60Hz: 3840×2160, 2560×1440, and 1920×1080, and we use DX11 whenever possible with a very strong emphasis on the latest DX11 games. .
Let's get right to the test configuration, to the driver release notes, and then to our results.
Test Configuration
Test Configuration – Hardware
Intel Core i7-4790K (reference 4.0GHz, HyperThreading and Turbo boost is on to 4.4GHz; DX11 CPU graphics), supplied by Intel.
ASUS Z97-E motherboard (Intel Z97 chipset, latest BIOS, PCIe 3.0 specification, CrossFire/SLI 8x+8x)
Kingston 16 GB HyperX Beast DDR3 RAM (2×8 GB, dual-channel at 2133MHz, supplied by Kingston)
PowerColor Fury X, 4GB, stock reference clocks
MSI R9 390X 8GB, at MSI factory overclock 1080/1500MHz.
VisionTek R9 290X 4GB, stock reference clocks (non-throttling, fan allowed to spin to 100%) Uber clocks.
GALAX GTX 970 EXOC, 4GB, GALAX factory overclock, supplied by GALAX
GeForce GTX 980, 4GB, reference version at reference clocks, supplied by Nvidia
GeForce GTX 980 Ti, 6GB reference clocks, supplied by Nvidia
Two 2TB Toshiba 7200 rpm HDDs
EVGA 1000G 1000W power supply unit
Cooler Master 2.0 Seidon240 CPU water cooler, supplied by Cooler Master
Onboard Realtek Audio
Genius SP-D150 speakers, supplied by Genius
Thermaltake Overseer RX-I full tower case, supplied by Thermaltake
ASUS 12X Blu-ray writer
Monoprice Crystal Pro 4K
Test Configuration – Software
AMD Catalyst 15.11.1 Hotfix Crimson Software drivers, and 15.9.1 Beta for Fury X and 15.11 (pre-Crimson) drivers for the 290X. High Quality, all optimizations off, use application settings except for Vsync, off.
Nvidia GeForce 359.00 WHQL drivers. High Quality, prefer maximum performance, single display.
AA enabled as noted in games; all in-game settings are specified with 16xAF always applied
All results show average frame rates except as noted.
Highest quality sound (stereo) used in all games.
Windows 10 64-bit Home Edition, all DX11 titles were rununder DX11 render paths. Latest DirectX
All games are patched to their very latest versions at the time of publication.
The Crimson drivers come with a brand new interface that will take many users some time to get used to. We feel the new interface is a big improvement over the older one, but there are some issues – especially with changing resolutions and refresh rates that need to be changed in Windows.
Here are the settings we always use in AMD's New Crimson Control Center for our default benching. They are identical settings to what we used in the older Catalyst Control Center.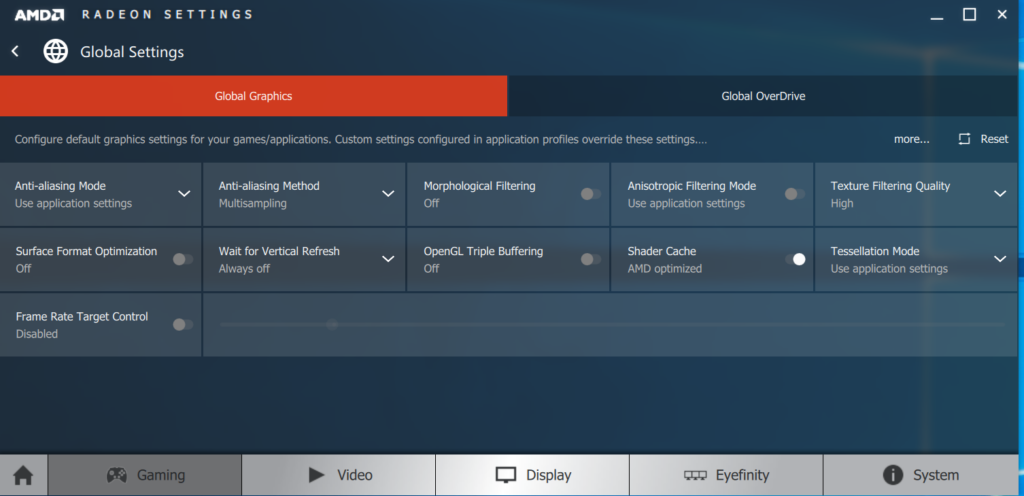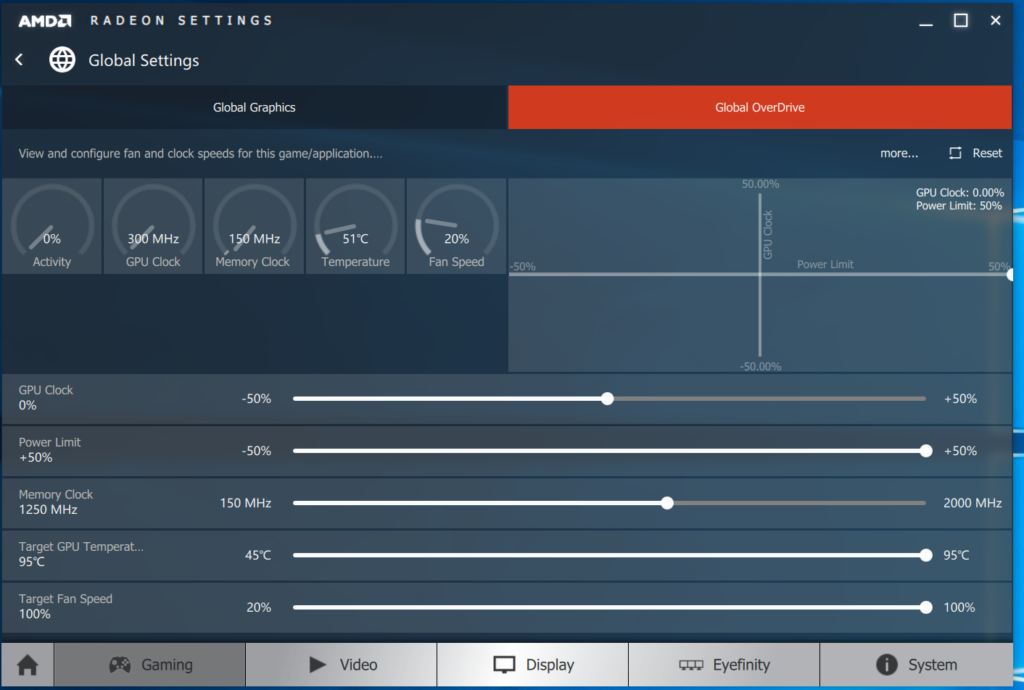 Notice that we bench our 290X with the fan set to allow it to spin up to 100%. It never throttles under these conditions.
Here is Nvidia's Control Panel and the settings that we run: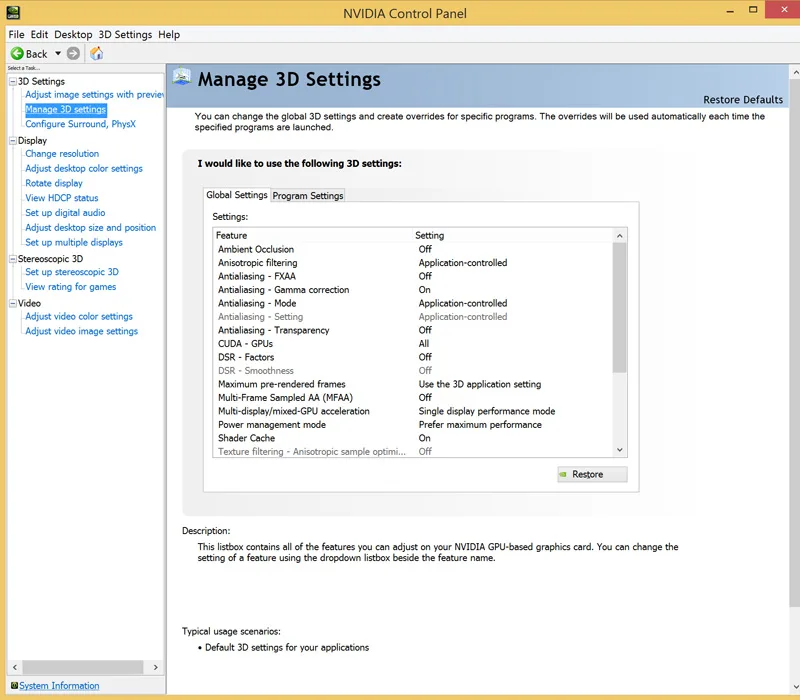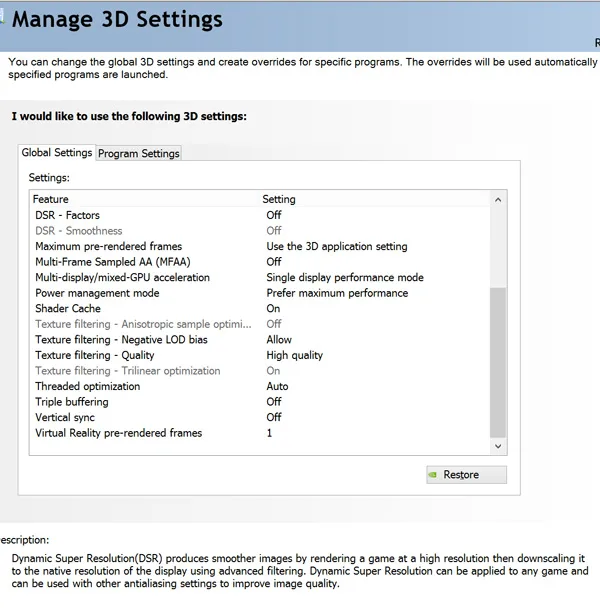 The 29 Game benchmarks & 2 synthetic tests

Synthetic
Firestrike – Basic & Extreme
Heaven 4.0

DX11

STALKER, Call of Pripyat
the Secret World
Sleeping Dogs
Hitman: Absolution
Tomb Raider: 2013
Crysis 3
BioShock: Infinite
Metro: Last Light Redux (2014)
Battlefield 4
Thief
Sniper Elite 3
GRID: Autosport
Middle Earth: Shadows of Mordor
Alien Isolation
Assassin's Creed Unity
Far Cry 4
Dragon's Age: Inquisition
The Crew
Total War: Attila
Wolfenstein: The Old Blood
Grand Theft Auto V
ProjectCARS
the Witcher 3
Batman: Arkham Origins
Mad Max
Metal Gear Solid V: The Phantom Pain
FallOut 4
Assassin's Creed Syndicate
DX12 Games
Ashes of the Singularity – Alpha Demo benchmark
Assassin's Creed Syndicate
Assassin's Creed Syndicate is a Nvidia GameWorks title that does not run at all well on AMD video cards with their current drivers. As we have seen with so many other new games at release, the AMD driver team will need to have some time optimizing the game. As you will see on our Main Chart, both the 290X and especially the Fury X struggle with any resolution above 1920×1080.
Release Notes Highlights for Catalyst 15.11.1 Hotfix Beta Drivers
The release notes and download links for the latest Crimson Catalyst 15.11.1 beta drivers can be found here for Windows 10. The list is way too long to reproduce here as there have been major changes and a multitude of resolved issues and bug fixes.
Let's head to the chart to compare the driver progress from the 15.9.1 Catalyst drivers for Fury X and the progress from 15.11 (non-Crimson) for 290X to the new Crimson Software beta 15.11.1 hot-fix driver since we tested them the last time.
The Summary Chart
Below is the summary chart of 29 games and 2 synthetic tests. The highest settings are always chosen and it is DX11 when there is a choice (except for Ashes of the Singularity alpha benchmark which is always run in DX12), and the settings are ultra. Specific in-game settings are listed on the Main Performance chart.
The benches are run at 1920×1080, 2560×1440, and 3840×2160. All results, except for Firestrike, show average framerates and higher is always better. In-game settings are fully maxed out and they are identically high or ultra across all platforms. "NA" means the game would not run at the settings chosen, and an *asterisk means that there were issues with running the benchmark, usually visual artifacting.
As usual, we note mostly incremental improvements with the latest drivers, but this time, they are overwhelmingly generally positive. The only small negatives included the DX12 Alpha Benchmark of Ashes of the Singularity which got three large patches recently. Also, Ubisoft's The Crew got a mega 7GB patch when they released their new major DLC, Wild Run, which made the game much better-looking and more responsive for driving, but it is also far more demanding now.
We note some great performance improvements with the 290X using AMD's new Crimson Software 15.11.1 beta hotfix driver over the older Catalyst 15.11 non-Crimson driver in many games. Generally, the differences have been just incremental benchmarking "noise", and well within the benching margin of error. However, our Fury X, and especially our 290X, mostly got some large performance gains with Crimson Software's 15.11.1 hotfix beta over earlier Catalyst drivers. There is one notable failure with the new AAA game – Assassin's Creed Syndicate. However, with Wolfenstein: The New Blood, there was significant improvement to the visuals and to performance except at 4K.
The Big Picture once reserved for video card reviews has been expanded to feature all of our competing cards on recent drivers. We are beginning with the GTX 980 Ti versus the Fury X, the GTX 980 versus the R9 390X OC, the GTX 970 OC versus the R9 290X, and for added information, 290X CrossFire and GTX 980 SLI results. The Nvidia cards are tested on the last driver set – GeForce WHQL 359.00 – as shown on the top and bottom lines of the Big Picture.
The Big Picture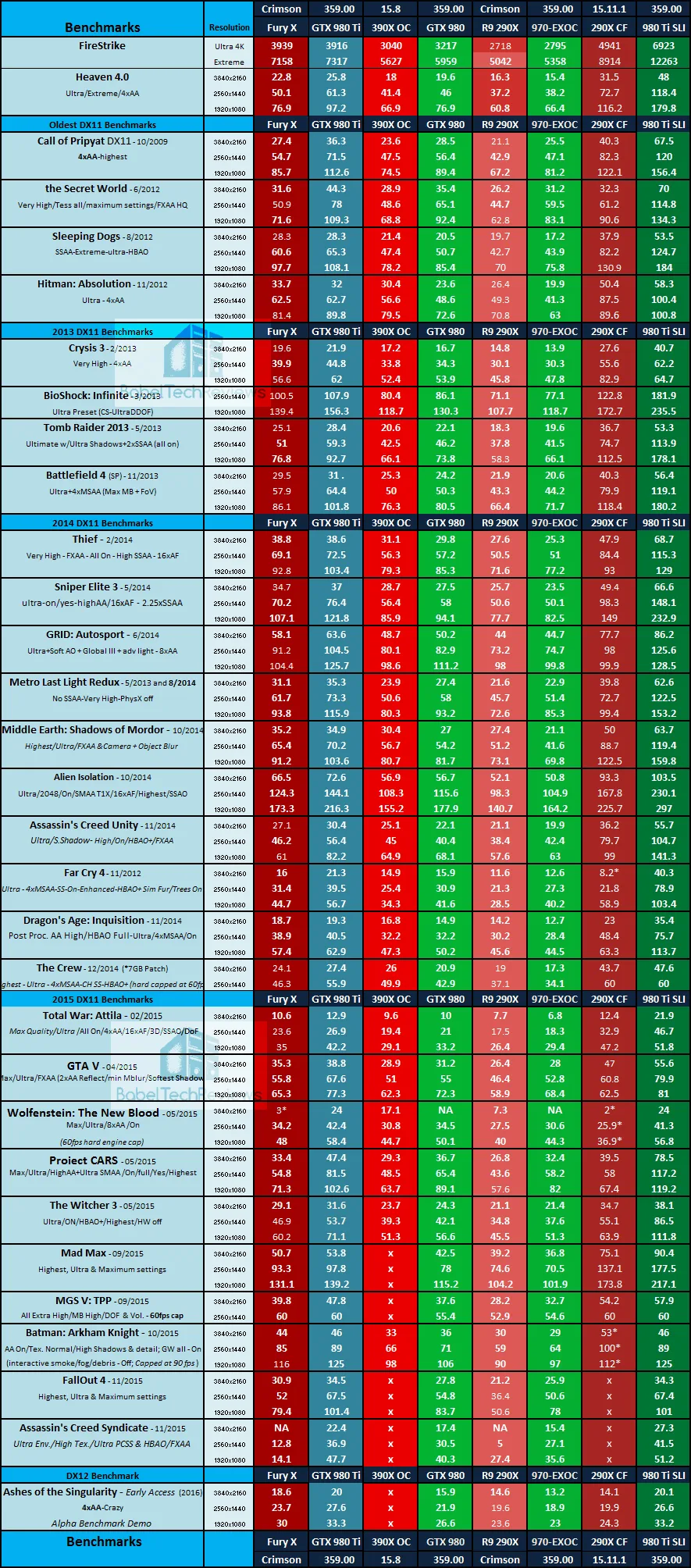 Let's head to our conclusion.
Conclusion:
So far, we would highly recommend upgrading to the latest Crimson Software Catalyst 15.11.1 hotfix beta driver from any previous Catalyst driver because there are generally advantages that are sometimes quite significant, depending on the game you are playing.
For many games in our benching suite, Catalyst 15.11.1 hotfix may bring significant improvement to the 290X over even slightly older drivers. And for the Fury X, the benefits generally outweigh the negatives as you can now unlock the Fury X voltage with Sapphire's TriXX.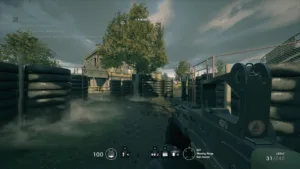 Stay tuned, next up we are planning a GeForce 359.06 WHQL driver performance evaluation featuring Just Cause 3 and Rainbow Six: Siege. And we shall add them to our benching suite for our next driver performance evaluation.
Happy gaming!