AMD Introduces Radeon™ RX 5500 Series Graphics: Superior Visual Fidelity, Advanced
Features and High-Performance Gaming Experiences
Today our friends at AMD just announced the RX 5500 series which will launch next month. There isn't a lot of performance information, but it is expected to be faster than the GTX 1650 and it has been compared to the RX 480.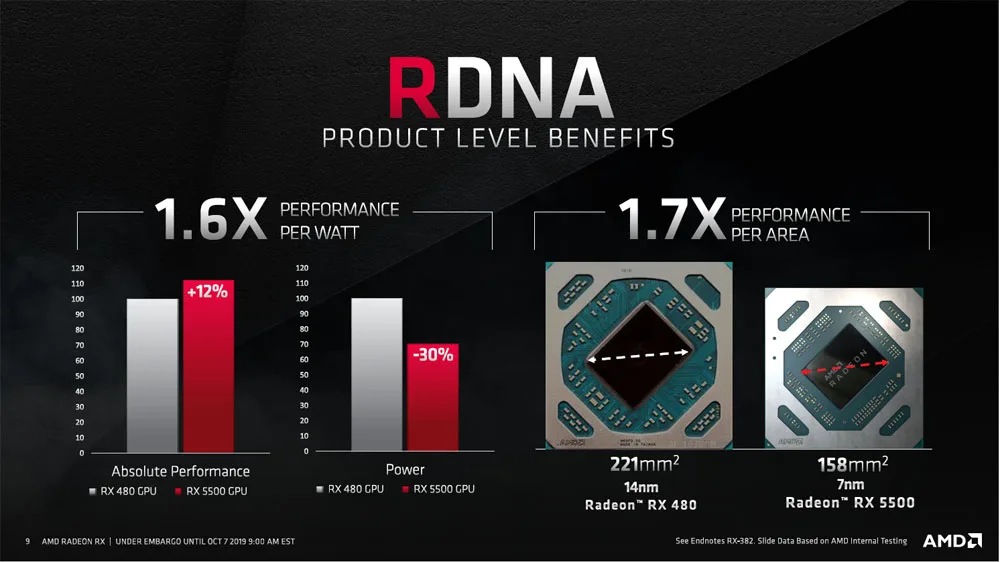 Here is the summary we received this morning:
Today, AMD announced the new Radeon RX 5500 series graphics, harnessing the AMD RDNA gaming architecture to deliver the ultimate high-performance 1080p gaming in top AAA and eSports titles.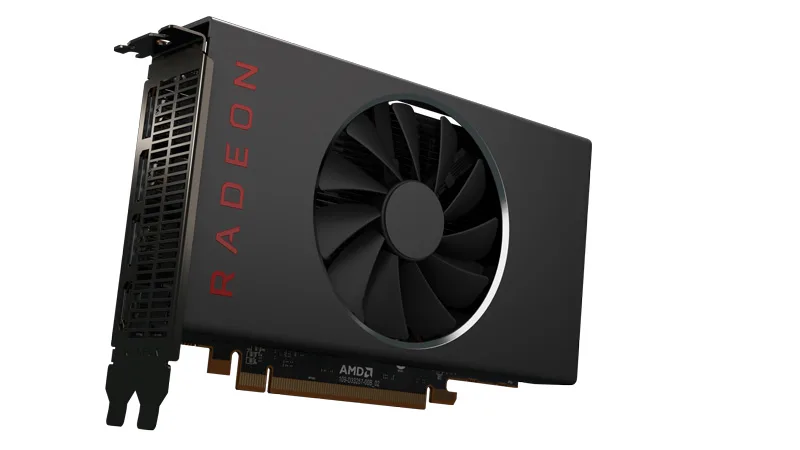 The lineup includes the Radeon RX 5500 graphics card available in desktop PCs from leading manufacturers, as well as the Radeon RX 5500M GPU for notebook PCs.
Top global manufacturers are already embracing these new products, with new design wins including:
MSI is expected to launch the world's first Radeon RX 5500M-powered gaming notebook later this month
HP and Lenovo are planning to offer Radeon RX 5500 cards in high-performance desktop gaming PCs beginning this November
Acer is expected to launch systems with the cards this December
With AMD's advanced RDNA gaming architecture and industry-leading 7nm process technology, in terms of performance: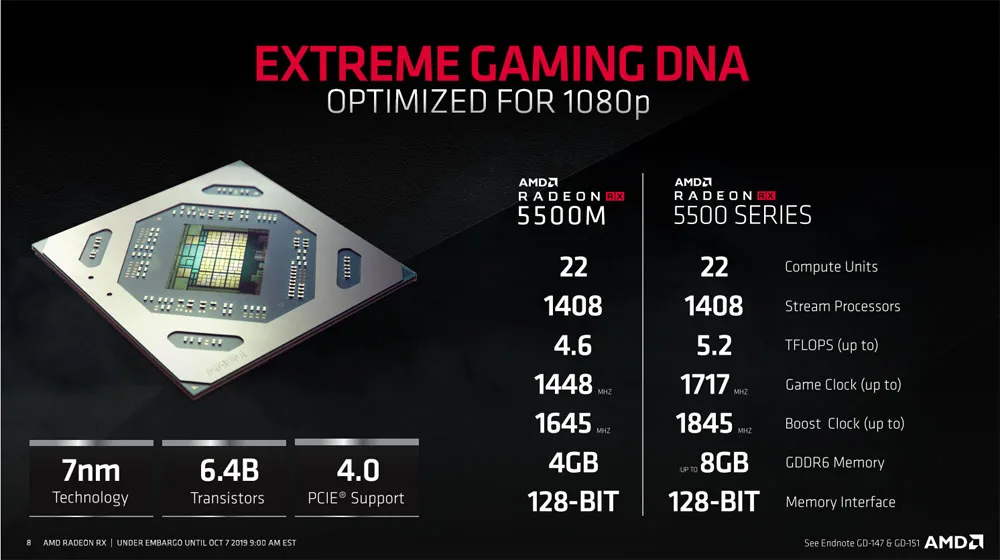 The Radeon RX 5500 provides up to 1.6X higher performance-per-watt than current Radeon graphics cards based on Graphics Core Next (GCN) architecture, as well as up to 37 percent faster performance on average than the competitive product in select titles at 1080p.
The RX 5500M provides up to 30 percent faster performance on average than the competition.
The new Radeon RX 5500 series cards take advantage of powerful features to bring 1080p gameplay to the next level, including:
And with AMD's latest Raise the Game bundle, gamers are offered their choice of Borderlands 3 or Tom Clancy's Ghost Recon Breakpoint with the purchase of eligible pre-configured desktop and notebook systems with the Radeon RX 5500 and RX 5500M GPUs.
###
Happy Gaming!