AMD Announces "Next Horizon" E3 Event & Livestream Unveiling New Gaming Technologies, Content and Computex Livestream
Our friends at AMD have just announced their Next Horizon livestream events. The first is from Computex in Taiwan where Dr. Lisa Su's keynote will be livestreamed. Her keynote will take place on Monday, May 27 at 10 a.m. Taipei Standard Time / 7 p.m. Pacific Time on Sunday, May 26. Mark your calendar to follow along at https://www.amd.com/en/events/computex. The second livestream is from E3 2019 in Los Angeles on June 10.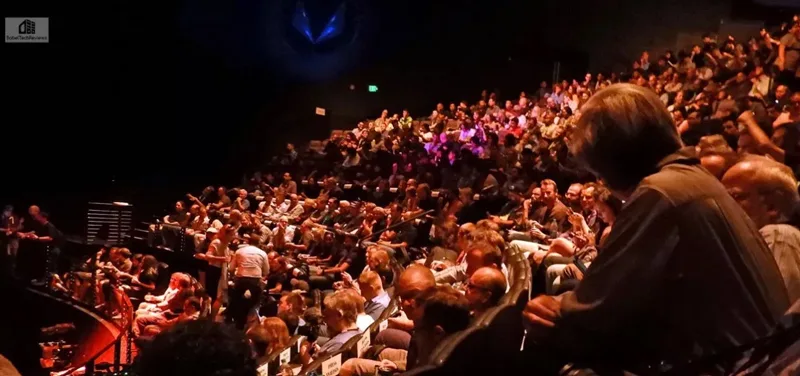 We attended the Vega Capsaicin event at the Novo in person two years ago, and these are not to be missed. "Next Horizon Gaming" at here. The live webcast will be hosted on AMD's Facebook page and we will also be watching it.
Here is AMD's press release.
SANTA CLARA, Calif. — May 14, 2019 — AMD (NASDAQ: AMD) today announced it will hold an event and livestream during E3 2019 in Los Angeles, California to unveil the next generation of AMD gaming products. Hosted by The Game Awards creator Geoff Keighley, AMD "Next Horizon Gaming" will be held at The Novo at L.A. Live on Monday, June 10, 2019, at 3 p.m. PT.
At Next Horizon Gaming, AMD president and CEO Dr. Lisa Su will present to a live and global streaming audience details about upcoming products and technologies that will power gaming from PC to console to cloud for years to come. The event will also feature appearances by leading game developers who will provide exclusive looks at some of the most anticipated new titles of the year.
AMD fans, community members and press are invited to attend Next Horizon Gaming at E3. Attendees can register for the event here starting today. The live webcast of the event can be viewed on the AMD YouTube channel and Facebook page. A replay of the webcast can be accessed a few hours after the conclusion of the live event.
Supporting Resources
Learn more about AMD activities at E3 here
Follow AMD on Twitter at @AMD
Become a fan of AMD on Facebook

About AMD
For 50 years AMD has driven innovation in high-performance computing, graphics and visualization technologies ― the building blocks for gaming, immersive platforms and the datacenter. Hundreds of millions of consumers, leading Fortune 500 businesses and cutting-edge scientific research facilities around the world rely on AMD technology daily to improve how they live, work and play. AMD employees around the world are focused on building great products that push the boundaries of what is possible. For more information about how AMD is enabling today and inspiring tomorrow, visit the AMD (NASDAQ: AMD) website, blog, Facebook and Twitter pages.
###
Happy Gaming!