Software Adrenalin 2020 Edition (19.12.2) Feature & Driver Performance Analysis featuring the Red Devil RX 590 with 46 Games
As a regular BTR feature, we chart the performance of 46 PC games using the latest Radeon Software Adrenalin 2020 Edition 19.12.2 which releases this morning. We will compare the performance of these brand new drivers with October's 19.10.2 drivers and also with February's 19.2.2 drivers using the Red Devil RX 590. In addition, we will look at the new features of this completely redesigned software interface that puts an emphasis on capture, streaming, and sharing from any device with a high-speed Internet connection.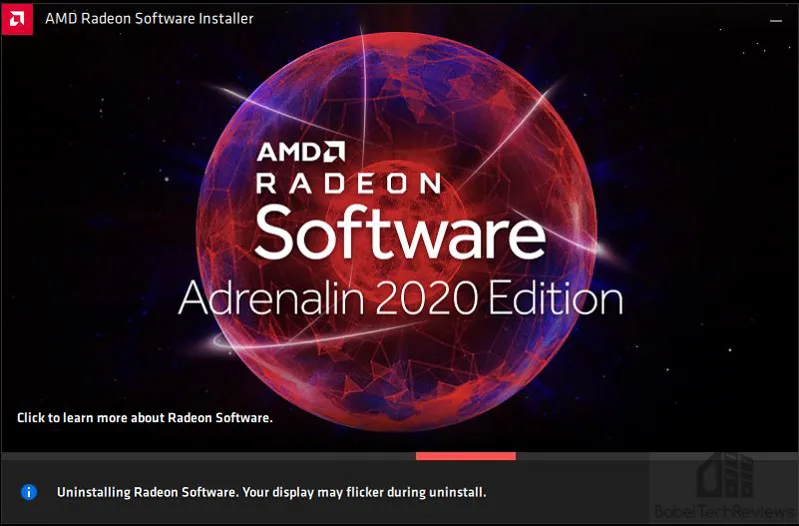 The Radeon Software Adrenalin 2020 Edition is AMD's special annual update which introduces important new features that we will cover although our emphasis is on driver performance changes. BTR driver performance analyses track the progress of many driver releases from AMD and from NVIDIA with our 46-game benchmark suite including Red Dead Redemption 2, CoD: Modern Warfare, Ghost Recon: Breakpoint, and The Outer Worlds.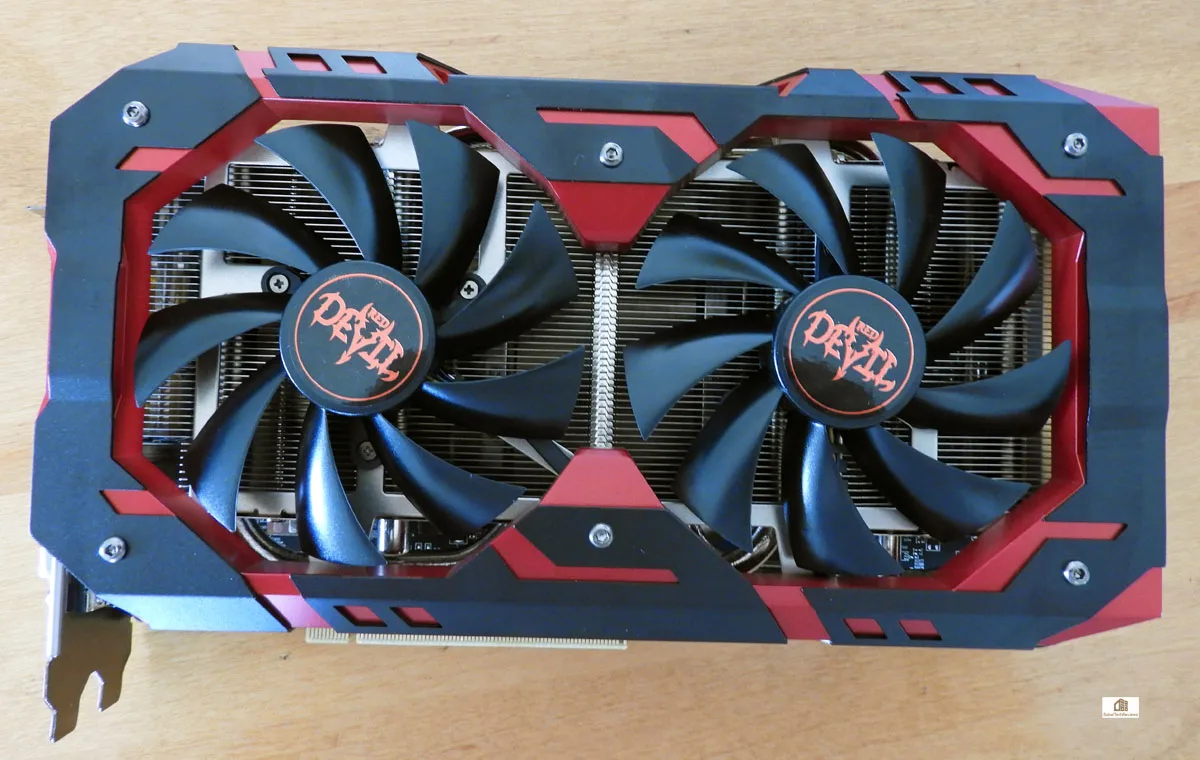 We document the performance changes of the current Software Adrenalin 19.12.2 Edition on Windows 10 at 1920×1080 and at 2560×1440 resolutions. Our testing platform is a recent install of Windows 10 64-bit Home Edition, and we are using an i7-8700K which turbos all 6 cores to 4.8 GHz, an EVGA Z370 FTW motherboard, and 16GB of T-FORCE DDR4 3866MHz. The games tested, settings, and hardware are identical except for the drivers being compared.
First let's look at what Adrenalin 2020 brings new for Radeon owners.
Software Adrenalin 2020 Edition's New Features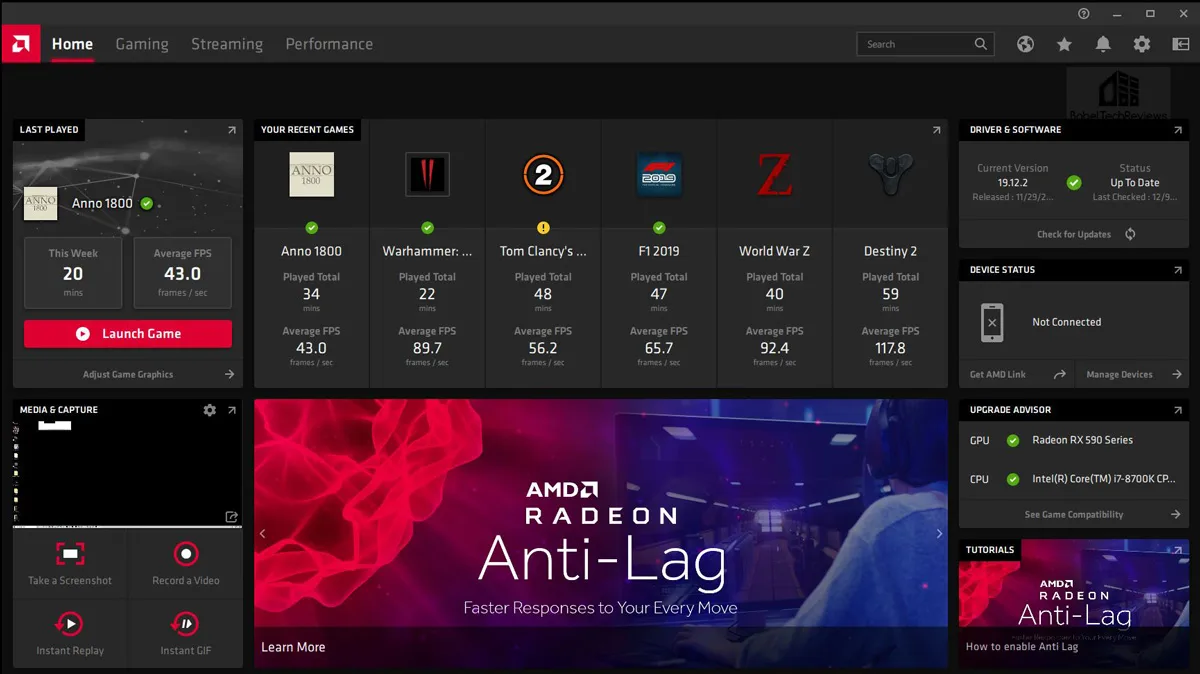 AMD Radeon Software Adrenalin 2020 Edition provides gamers with many new and improved features using one-click presets for an easy way to optimize software and system settings for individually tailored and optimized gaming. What we especially like about it is that there is no need to sign into it nor give our email address and password just to access the program.
The new Game Center gives gamers the option to launch games from one location regardless of the platform and adjust their settings for each individual game while tracking gaming and performance stats without ever leaving their game. In addition, a new integrated web browser enables users to browse online for game information including for walkthroughs. Here are some of the highlights of the Radeon Software Adrenalin 2020 Edition:
Radeon Boost – Delivers an average performance boost up to 23% during fast-paced gaming by dynamically reducing image resolution in areas where it matters least to image quality while increasing framerates, fluidity, and bolstering responsiveness. AMD promises that Radeon Boost are supported in eight top games now with additional titles to be added.
AMD Link – Features an updated interface, and the AMD Link mobile application now allows gamers to stream to mobile devices with high-quality PC gameplay on phones or tablets from anywhere with a high speed Internet connection.
Integer Display Scaling – Scales on-screen images from one pixel to four or more to give classic games a retro pixel-art look with scaling options for high resolution displays without performance penalty.
DirectML Media Filters – Visual noise reduction and upscaling filters utilize machine learning to clean up photo and video files to deliver better quality than traditional de-noise and upscale filters.
Radeon Image Sharpening and Radeon Anti-Lag – Radeon Image Sharpening3 adds support for DirectX11 in addition to DX9, DX12, and Vulkan games. This feature now allows users to select the degree of sharpness. Radeon Anti-Lag4 adds support for DX9 titles on older 5000 series graphics cards.
AMD Radeon Software Adrenalin 2020 Edition is available now from www.amd.com/en/support. For more details on AMD Radeon Software Adrenalin 2020 Edition, start here.
Let's look at few of the Radeon Software Adrenalin 2020 Edition features individually beginning on the next page
There are far too many new features that AMD has released with this Radeon Software Adrenalin 2020 Edition to cover in detail, so we will give BTR's readers just a quick overview. In addition, this reviewer is not a couch gamer who prefers a keyboard and a mouse on the desktop, and even feels uncomfortable using a controller except for VR games. So we don't stream games to our TV or to tablets.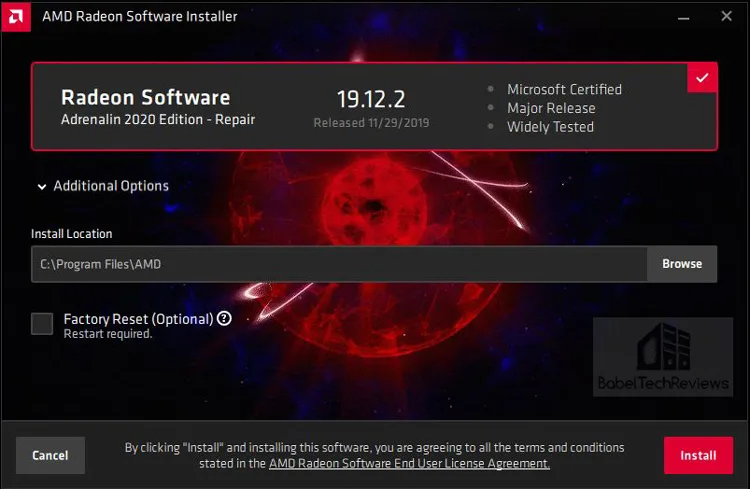 The first thing a gamer will notice with Radeon Software Adrenalin 2020 Edition is the newly redesigned installer. Without clicking on Additional Options, the installer will perform a quick express installation over top of the older drivers keeping the user settings. Checking Factory Reset performs a clean installation and requires a PC restart. AMD claims a 34% faster install time but we always use the Factory Reset option.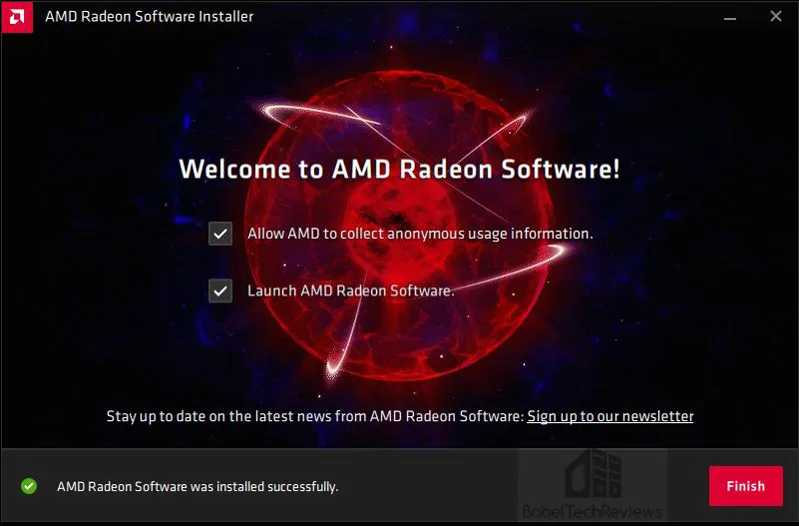 You can choose whether to allow AMD to collect your anonymous usage information to help them improve their software – or not.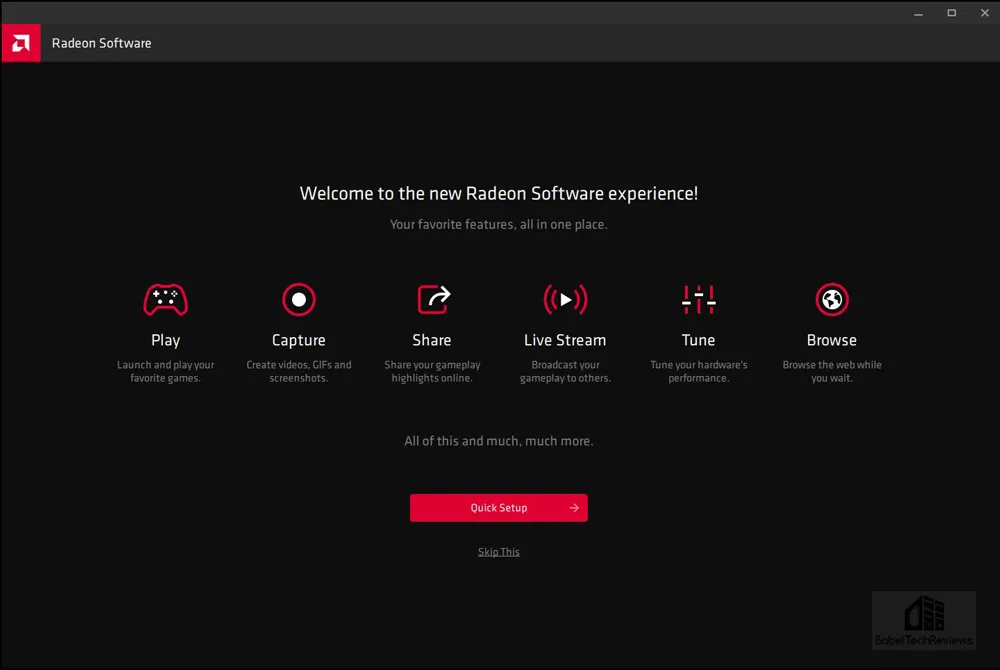 After the new drivers are installed, you can do a Quick setup or skip it for the more advanced features. You are asked to describe your gaming as "Gaming", "eSports", or "Standard", and the Radeon Software Adrenalin 2020 Edition will make suggestions based on your profile.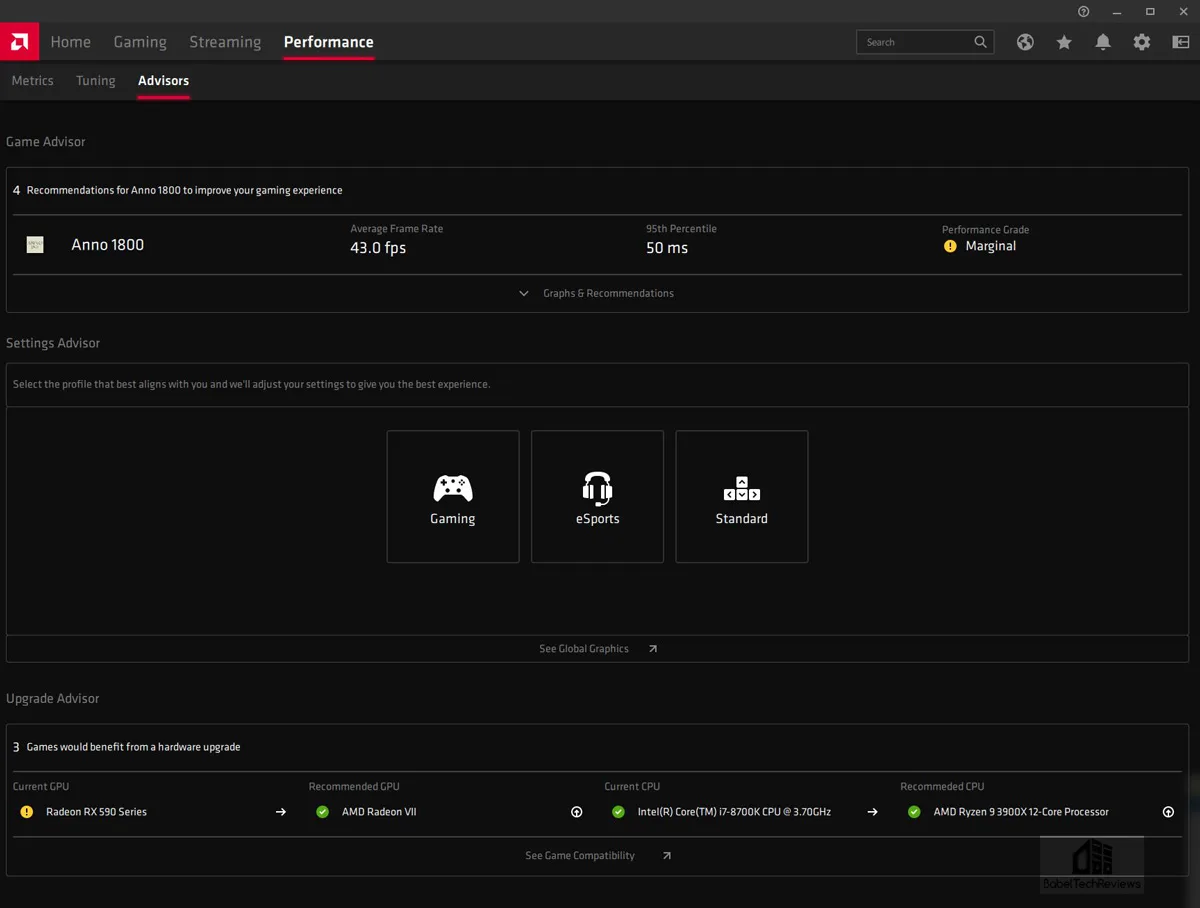 The Radeon Software Adrenalin 2020 Edition even makes suggestions for each game as to what CPU or GPU hardware upgrade would work better for possibly under-performing games. In our case, it recommended that we upgrade to a Radeon VII from a RX 590 and from a i7-8700K to a Ryzen 9 3900X. But we already have a RX 5700 XT Anniversary Edition and our i7-8700K is clocked to 4.8GHz, so we will hold off upgrading until next year.

A gamer has a choice to start from the full home Radeon Software Adrenalin 2020 Edition app (below) or pick the sidebar (above) by using one of many shortcuts; in this case ALT+Z for the sidebar or ALT+R for the full desktop view.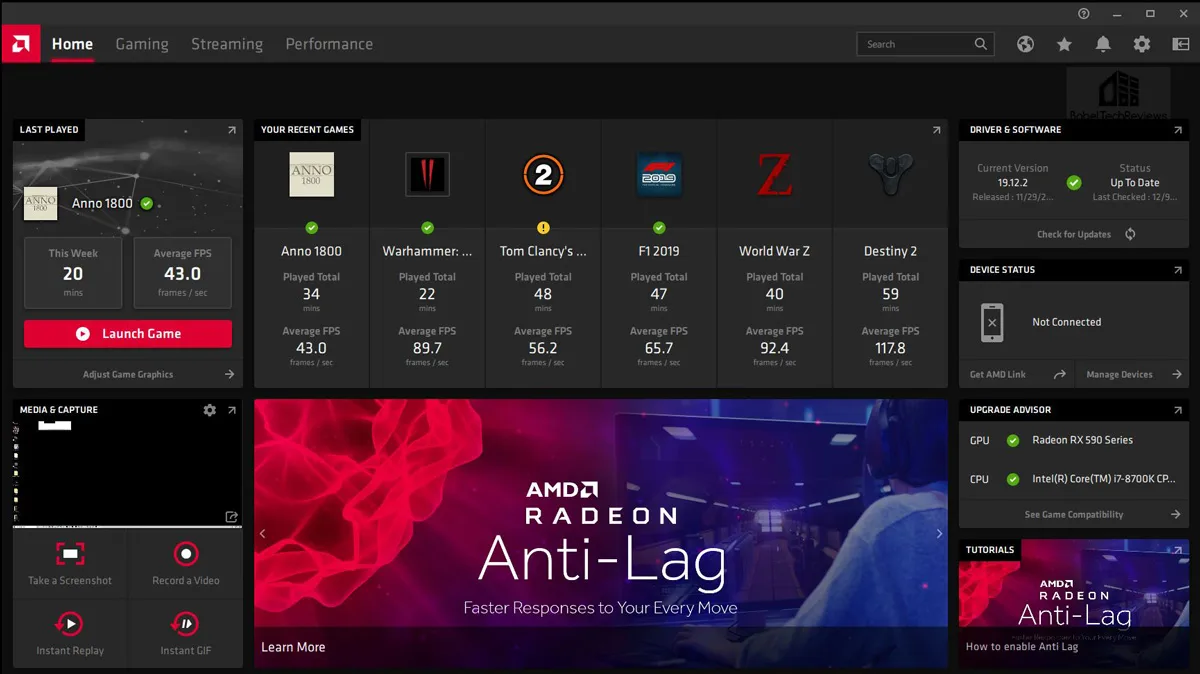 You can see everything at once from the home page and even know if your software is up to date. Radeon Software Adrenalin 2020 Edition also adapts to you and will customize itself, for example, showing the details of your last played game.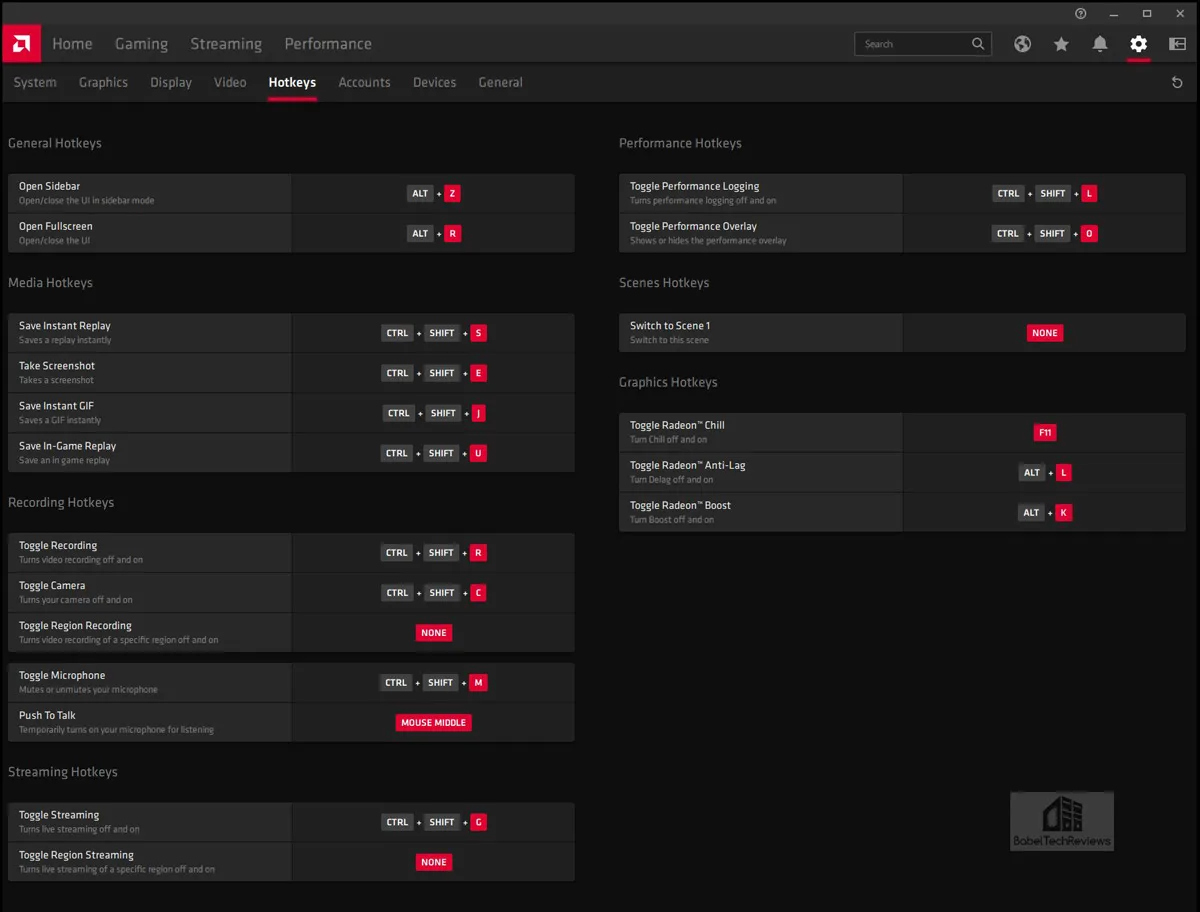 There are multiple shortcuts available to get where you want to go instantly. There are tabs for everything with an emphasis on capture, streaming, and sharing. We are most interested in performance and there is a General System tab to get started.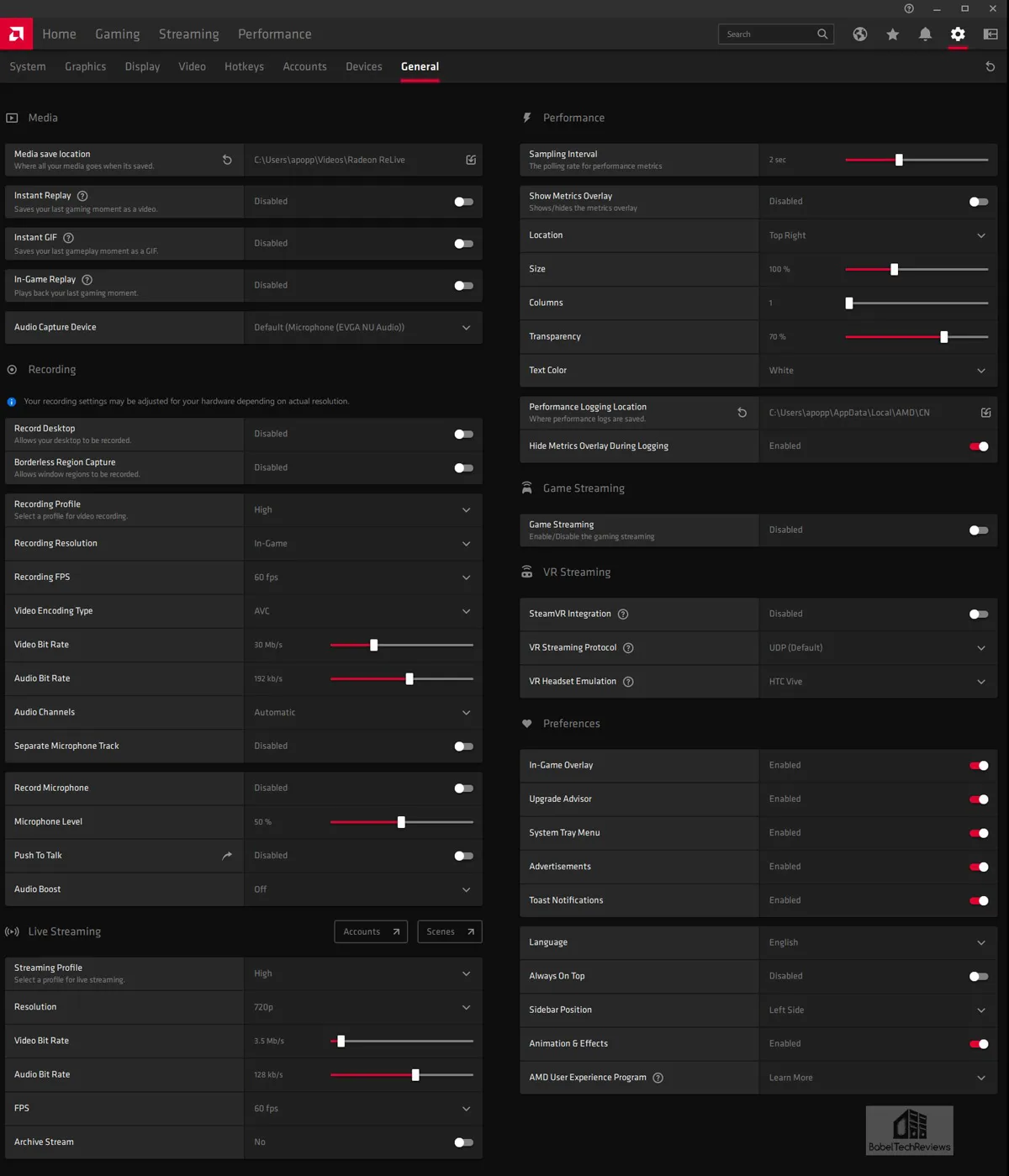 The general system tab even covers wireless VR streaming. Below is the System main tab.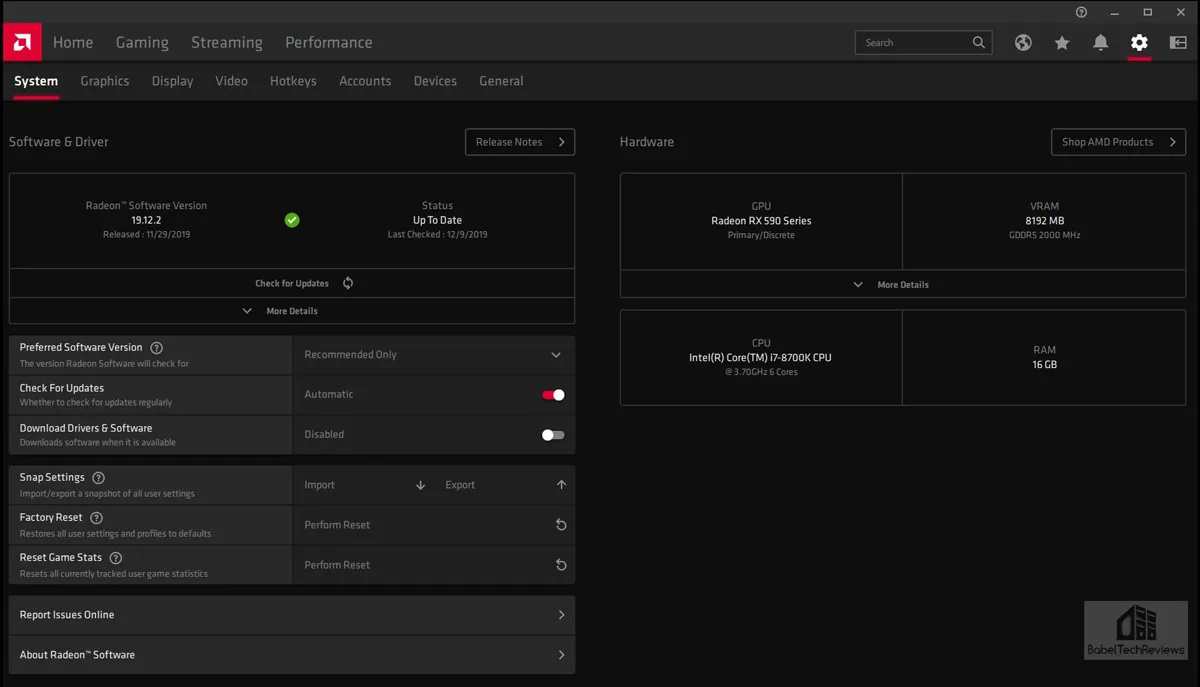 We will look at Performance next.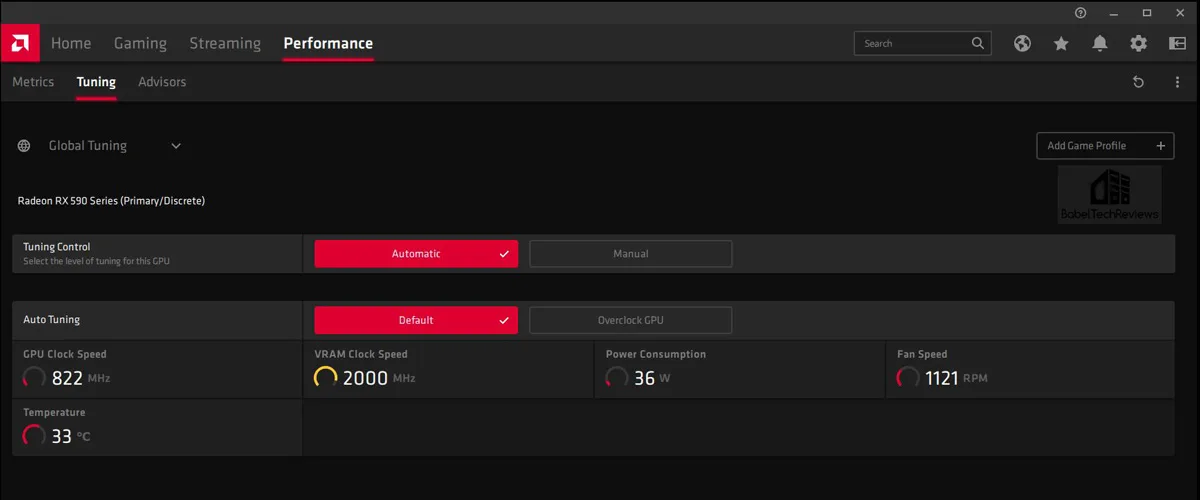 If a gamer chooses the Automatic Performance settings there is an automatic scanner to overclock the GPU and vRAM.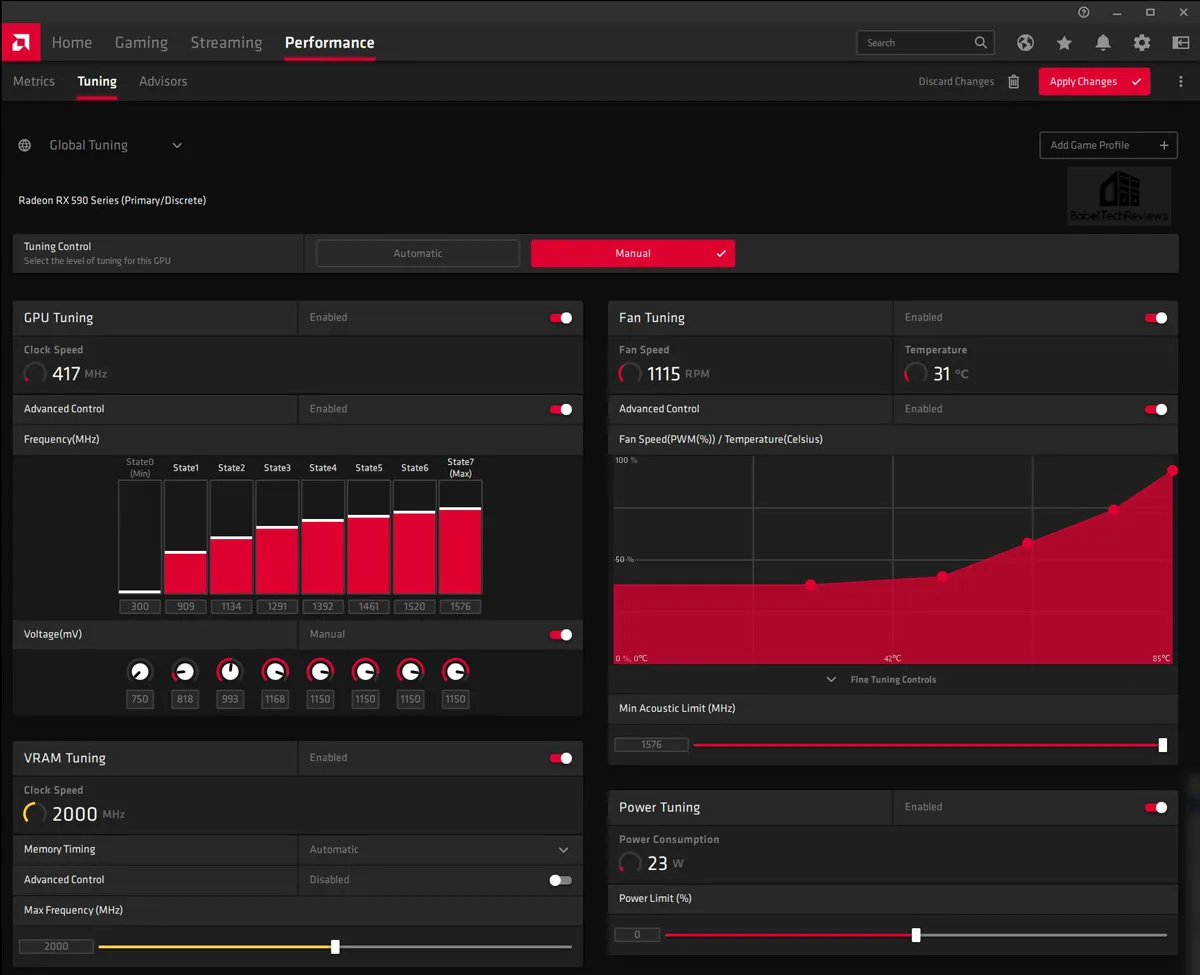 The manual Performance tab gives fine control over the GPU, vRAM tuning, Power tuning, and fan speed controls.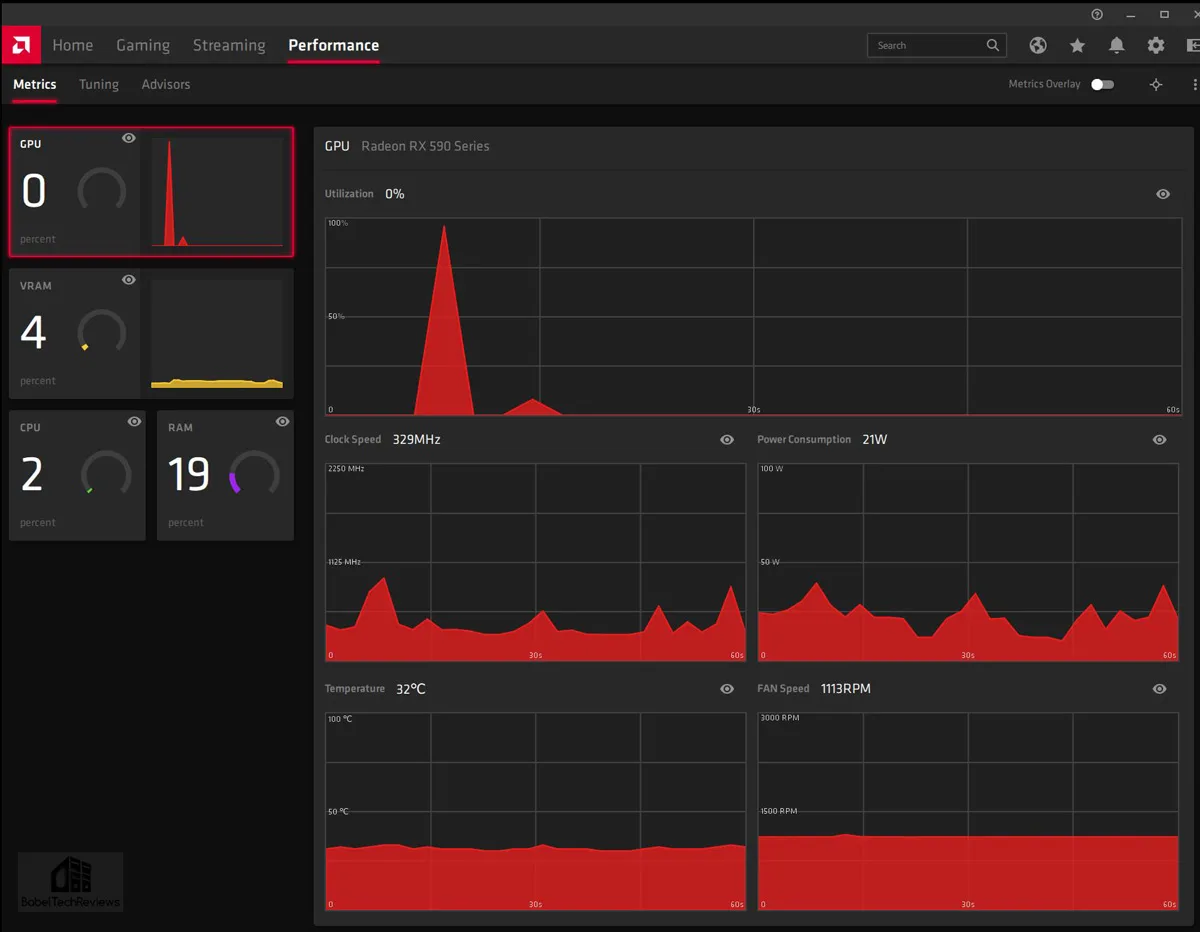 Radeon Software Adrenalin 2020 Edition software provides a very readable set of graphs to give the user an overview of the GPU stats at a glance. Next, the Graphics settings.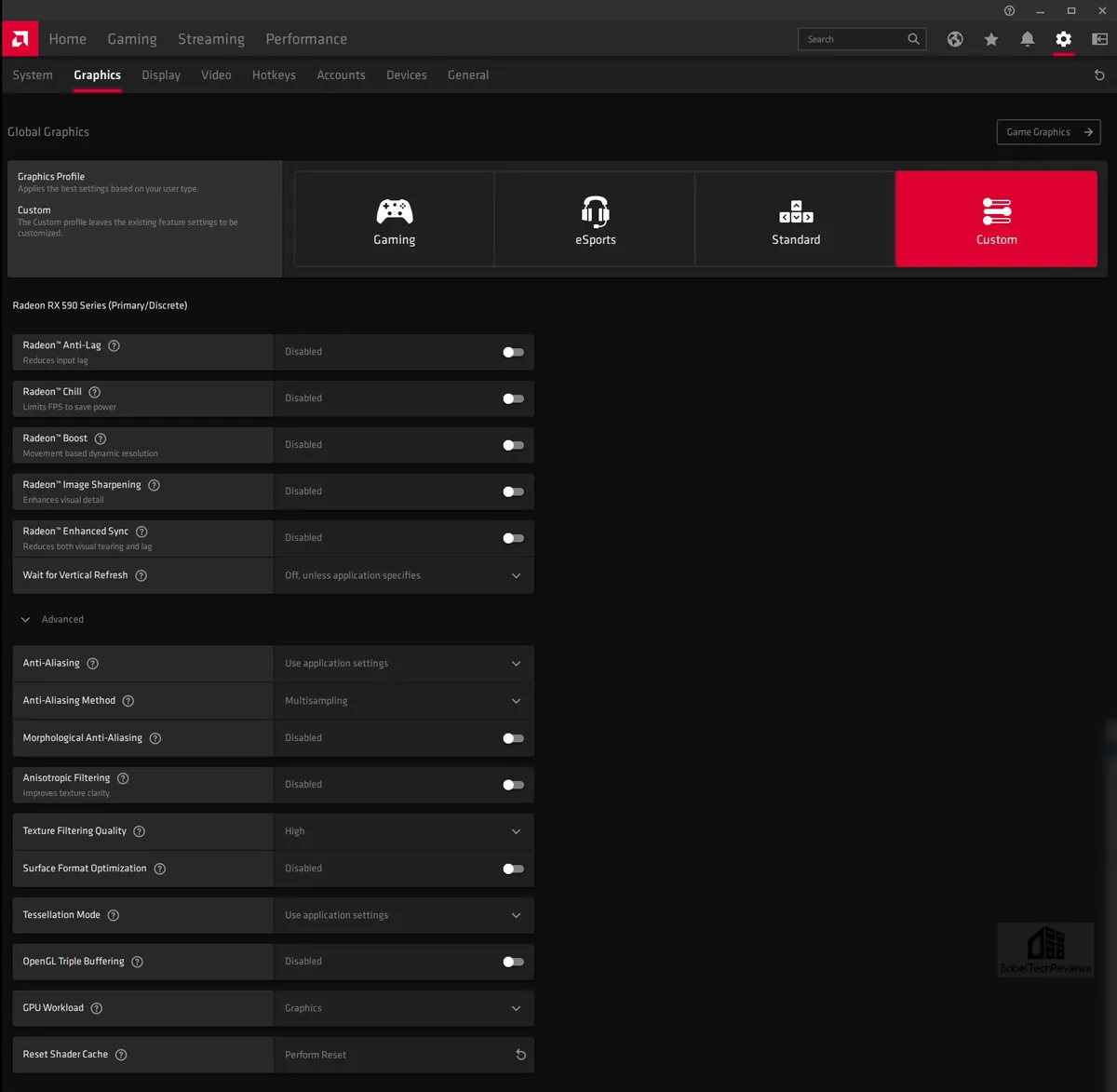 We always pick Custom Global Performance settings for our benchmarking which has to be precise and repeatable especially because we benchmark driver performance changes, and Surface Format Optimization and other optimizations are disabled. In the above image, Anisotropic Filtering is disabled as shown in the control panel but we always use 16X for all game benchmarks.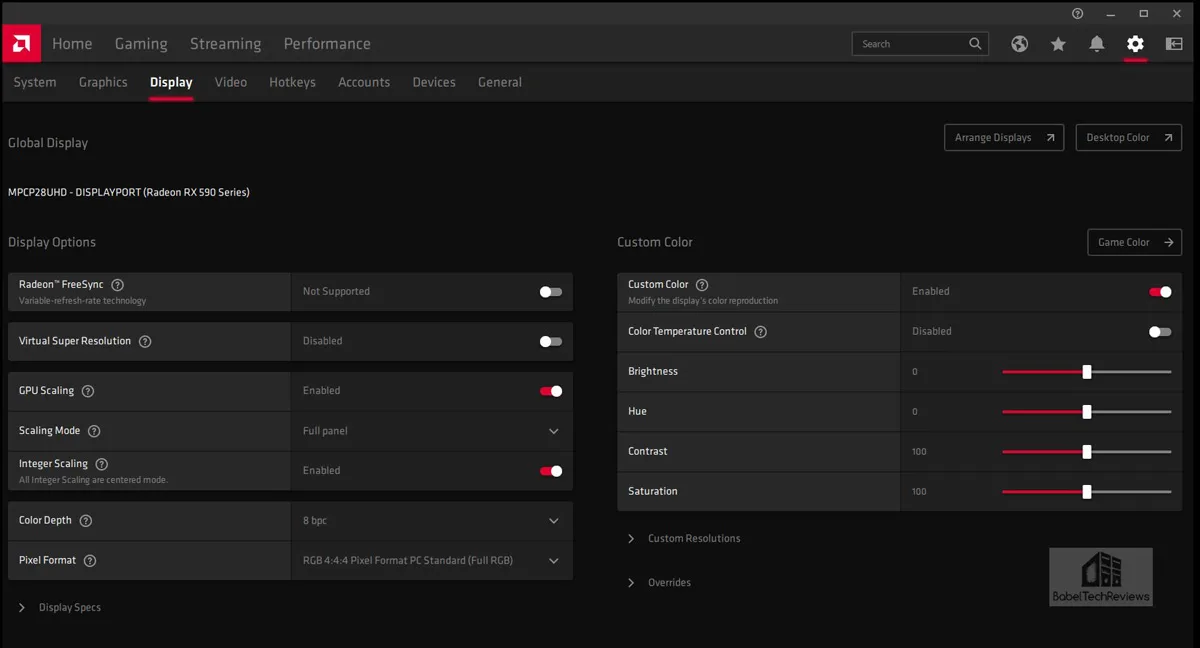 There is also fine control available over display settings. Unfortunately we do not have a FreeSync display.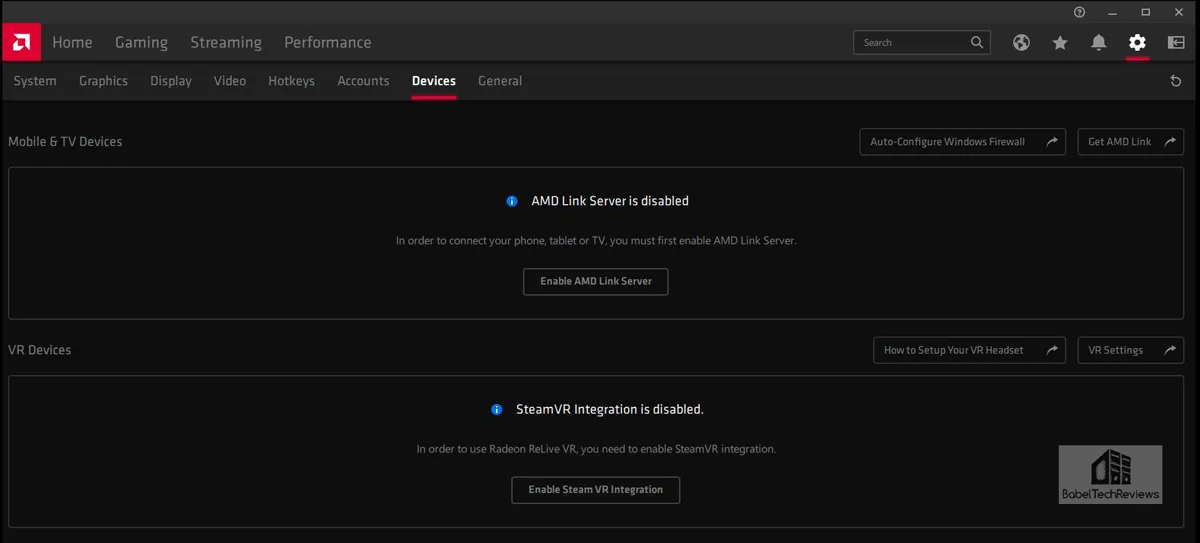 AMD Link Server can connect your phone, tablet, or TV to stream from your PC from anywhere as long as you have a fast Internet connection. You can also use this tab to use Radeon ReLive VR as long as you enable SteamVR integration.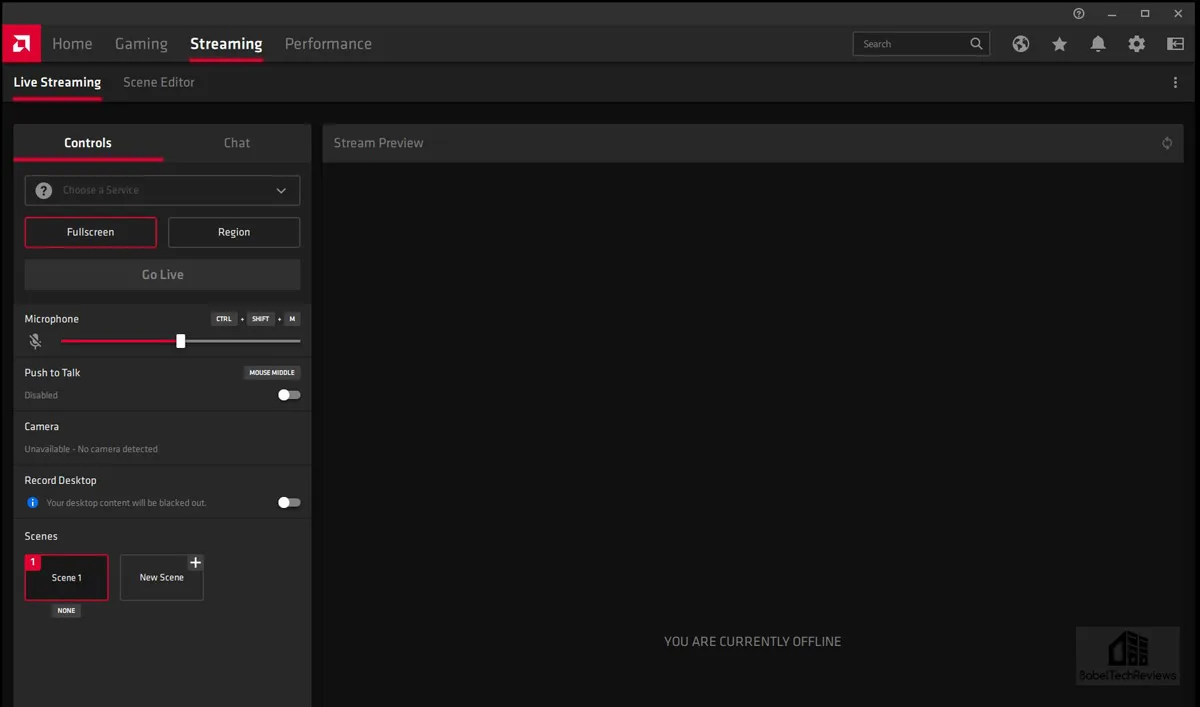 The above tab is for streamers and there are a lot of options to record as well as to preview your streams. AMD Link now offers 50Mbps bit rate support, x265 streaming for higher quality/lower bandwidth, and instant gif support.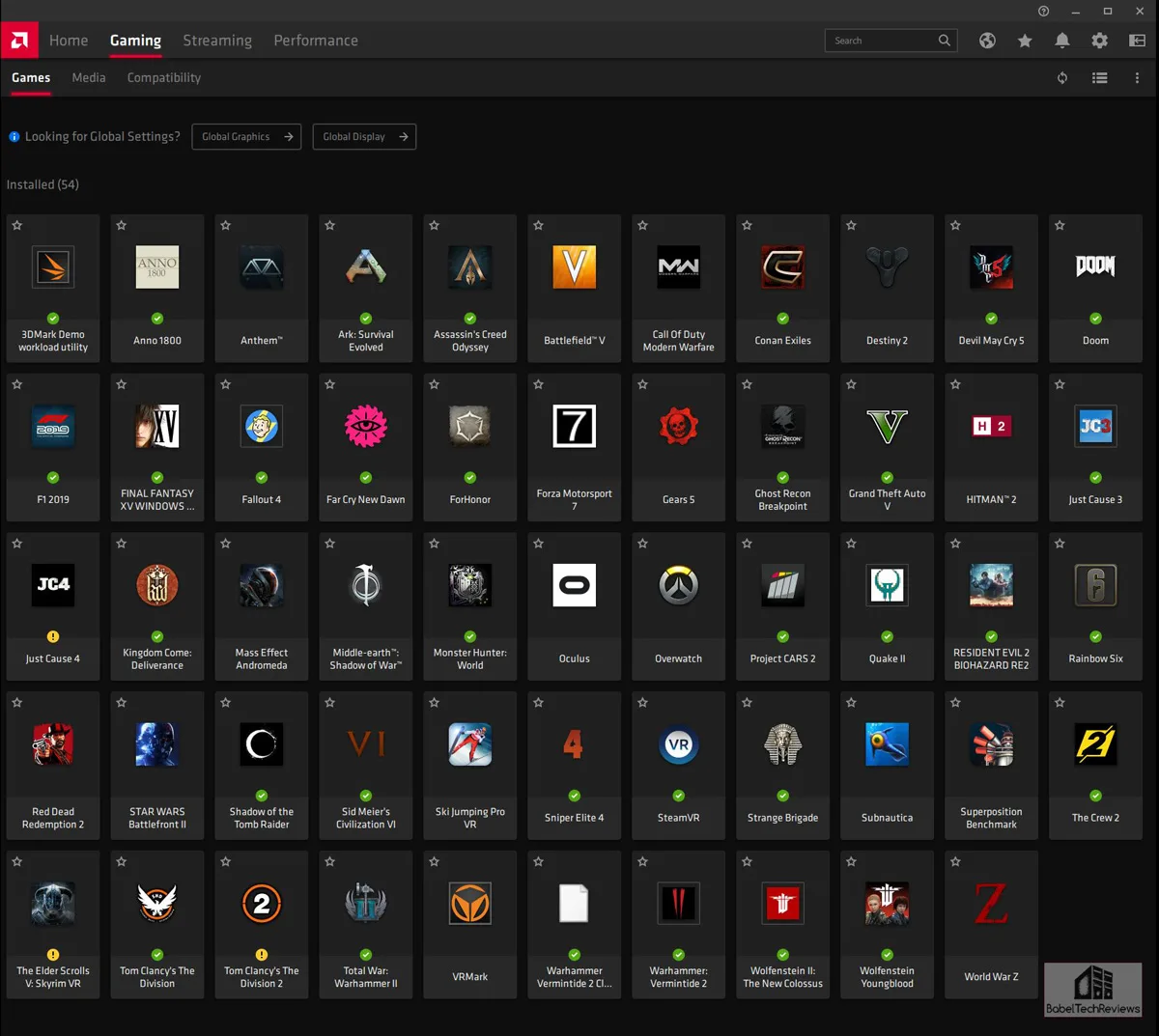 Above are many of the games that we benchmark and play regularly. Radeon Software Adrenalin 2020 Edition offers a convenient location to launch them from one place. And you can even use your microphone to even issue voice commands including start and stop benchmarking! But we haven't got to that feature yet.
Besides what we have briefly covered, there is an integrated web browser available to get game information as well as access Radeon video tutorials. AMD has included their number one requested feature that enables gamers to give classic games a pixel art retro style look with an ultra sharp scaling option for high resolution displays without a performance penalty. In addition, Anti-Lag has been updated to add DX9 support for older 5000 series AMD video cards, and Image Sharpening adds support for DX11 games with control over the degree of sharpness needed. Very impressive!
The download links for the Radeon Software 2020 Adrenalin 19.12.2 Edition can be found starting here. For the performance changes of the Adrenalin 2020 19.12.2 drivers from September's 19.10.2 using 46 games, and back to 19.2.2 in February with 24 games, let's get to the test configuration and then to our results.
Test Configuration – Hardware
Intel Core i7-8700K (HyperThreading and Turbo boost is on to 4.8GHz for all cores; Coffee Lake DX11 CPU graphics).
EVGA Z370 FTW motherboard (Intel Z370 chipset, latest BIOS, PCIe 3.0/3.1 specification, CrossFire/SLI 8x+8x), supplied by EVGA
T-FORCE 16GB DDR4 (2x8GB, dual channel at 3866 MHz), supplied by TeamGroup
PowerColor Red Devil RX 590 8GB, at Red Devil factory settings, on loan from PowerColor
480GB Team Group SSD
1.92TB San Disk enterprise class SSD
2TB Micron 1100 enterprise class SSD
500GB Vulkan SSD, supplied by TeamGroup
EVGA 1000G 1000W Gold Focus power supply unit
Cooler Master 240mm CPU water cooler
EVGA Nu Audio PCIe soundcard, supplied by EVGA
Edifier R1320T Active speakers
EVGA DG-77, mid-tower case supplied by EVGA
LG 43? HDR 4K TV
Monoprice Crystal Pro 4K
Test Configuration – Software
Adrenalin 19.10.2 (Press) 2019 Software Edition compared with 19.10.2 and 19.2.2
AA enabled as noted in games; all in-game settings are specified with 16xAF always applied
Gaming results show average frame rates in bold including minimum frame rates shown on the chart next to the averages in a smaller italics font where higher is better. Games benched with OCAT show average framerates but the minimums are expressed by the 99th percentile frametime in ms where lower numbers are better.
Highest quality sound (stereo) used in all games.
Windows 10 64-bit Home edition. DX11 titles are run under DX11 render paths. DX12 titles are generally run under the DX12 render path unless performance is lower than with DX11, and Borderlands 3, Total War Warhammer II and Hitman 2 are tested on DX11 and on DX12. Five games use the Vulkan API.
Latest DirectX
All 46 games are patched to their latest versions at time of posting.
OCAT, latest version
Fraps, latest version
46 PC Game benchmark suite & 3 synthetic tests
Synthetic
Firestrike – Basic & Extreme
Time Spy DX12
Superposition
DX11 Games
Grand Theft Auto V
The Witcher 3
Fallout 4
Rainbow Six Siege
Overwatch
For Honor
Mass Effect: Andromeda
ARK: Survival Evolved
Project CARS 2
Total Wars: Warhammer II
Middle Earth: Shadow of War
Star Wars: Battlefront II
Monster Hunter: World
Kingdom Come: Deliverance
Final Fantasy XV
Conan Exiles
Assassin's Creed: Odyssey
Hitman 2
Just Cause 4
Resident Evil 2
Anthem
FarCry New Dawn
Devil May Cry 5
Borderlands 3
Destiny 2 Shadowkeep
Ghost Recon Breakpoint
The Outer Worlds
DX12 Games
Civilization VI
Sniper Elite 4
Forza 7
Total War: Warhammer II
Total War: Vermintide 2
Shadow of the Tomb Raider
Hitman 2
Battlefield V
Metro Exodus
Tom Clancy's The Division 2
Anno 1800
F1 2019
Control
Gears 5
Borderlands 3
Call of Duty: Modern Warfare
Vulkan Games
DOOM
Strange Brigade
World War Z
Wolfenstein: Youngblood
Red Dead Redemption 2
Let's head to the charts to compare the driver changes from the two older Adrenalin Software Editions to the brand new Adrenalin 2020 Software 19.12.2 Edition releasing this morning.
The Performance Summary Charts with 46 Games
Below are the summary charts of 46 games and 3 synthetic tests. The games' performance are charted to compare the driver progression of the RX 590 from Adrenalin 19.2.2 to 19.10.2, and to today's 19.12.2 drivers. The highest settings are chosen and the settings are listed on the charts. The benches are run at 1920×1080 and at 2560×1440. Open each chart in a separate window or tab for best viewing.
Gaming results show average framerates and higher is better. Minimum framerates are next to the averages in italics and in a slightly smaller font. Games benched with OCAT show average framerates but the minimums are expressed by frametimes in ms where lower numbers are better.
Column one shows the latest Adrenalin 2020 19.12.2 driver performance, column two represents October's 19.10.2, and column three represents last February's 19.2.2 drivers. An "X" means the benchmark was not run.
The Red Devil RX 590 shows very little performance changes with the 2015-2017 and 2018-2019 DX11 games, all mostly within benchmarking margin of error. We note some regression with two DX12 games from 19.2.2 in February: Civilization VII and Warhammer II that may be explained by major patches and/or expansions. However, we mostly see very minor improvements or very minor regressions including with DX12 and Vulkan games.
Around last February, we were hit with a Vulkan bug with the RX 590 that crashed Vulkan games to desktop. It appeared to affect only certain system configurations. It was acknowledged by the Vulkan developers, and it took months to resolve it so we cannot compare those games.
Let's head to our conclusion.
Conclusion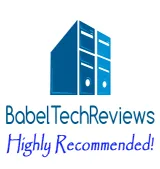 We would recommend upgrading to the latest Radeon Software 2020 Adrenalin Edition 19.12.2 from any previous driver set because the new features are welcome and impressive. Game performance has not regressed over the past 10 months that that we tracked. In addition, the latest driver stability is very good for our Polaris RX 590, and we also have noted similar stability with our Navi cards. The new features of the Radeon Software Adrenalin 2020 Edition annual update are welcome and are well worth exploring, and its advantages greatly outweigh any minor performance disadvantages.
The Radeon Software Adrenalin 2020 Edition has become an all-in-one platform for launching games, capturing, streaming, sharing, and fine tuning performance with 20 new or improved features over the 2019 edition. It's highly recommended!
This week we will post some new reviews before we return to VR with a performance headroom analysis using the RTX 2080 Ti and the Vive Pro. In the meantime, feel free to comment on this Radeon Software Adrenalin 2020 Edition Feature and Performance Analysis in the comments section below.